Would you like to stop the auto-renew on your subscription, or even request a refund? Whether you'd simply prefer to manually renew your account each year, or have found that WP Mail SMTP doesn't fit your needs, we'll show you the steps you need to take.
---
Cancelling Your WP Mail SMTP Subscription
WP Mail SMTP is a subscription-based plugin with a yearly license. By default, your subscription will be set to auto-renew each year.
If you cancel your subscription, then you'll still be able to finish out your paid term, but your account will not auto-renew. Then, if you'd like, you can choose to manually renew your license each year.
In order to cancel your subscription, you'll first need to log into your WP Mail SMTP account.
Once logged in, click on the Billing tab. This page will display all of your previous license payments, as well as all of your active subscriptions. To stop auto-renewal on a license, scroll down to the Subscriptions section. Then, click the Cancel button next to the license you'd like to cancel.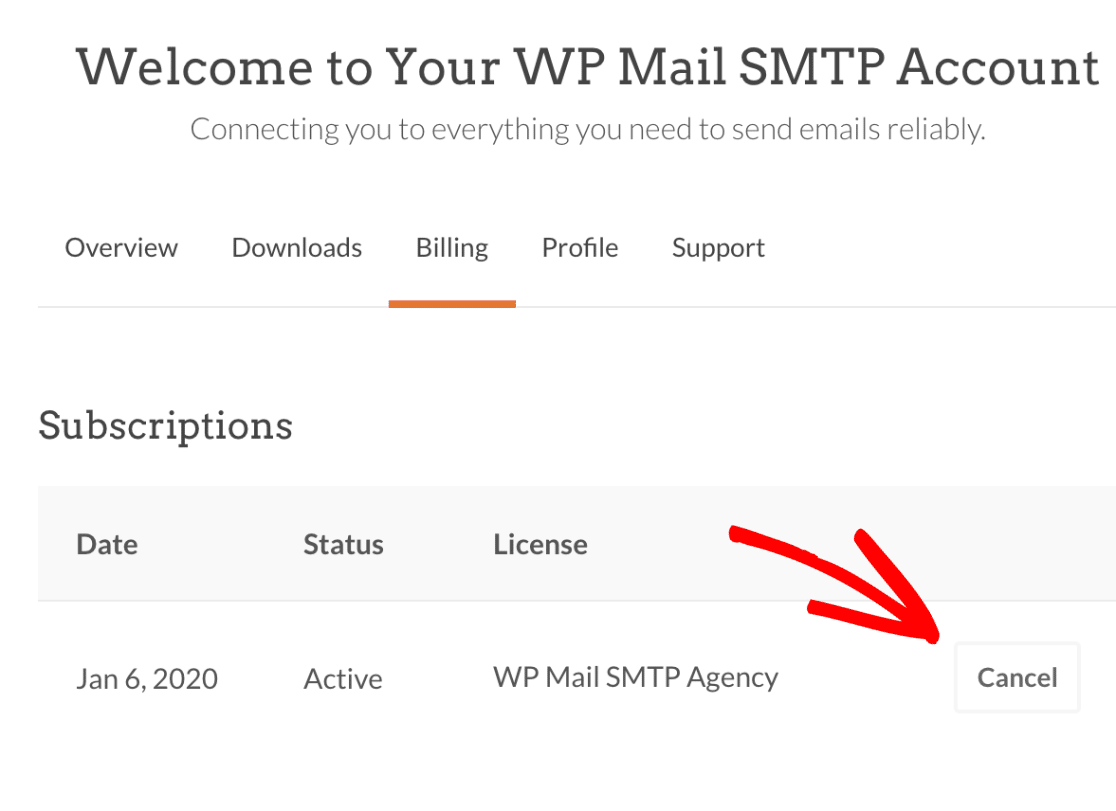 After clicking this button, you'll be asked if our team can assist further. You can choose the Yes, I'd like to get help! option if you'd like to contact support for assistance, or you can select the No, please cancel option to continue with your cancellation.
Go ahead and select the option that makes the most sense for you.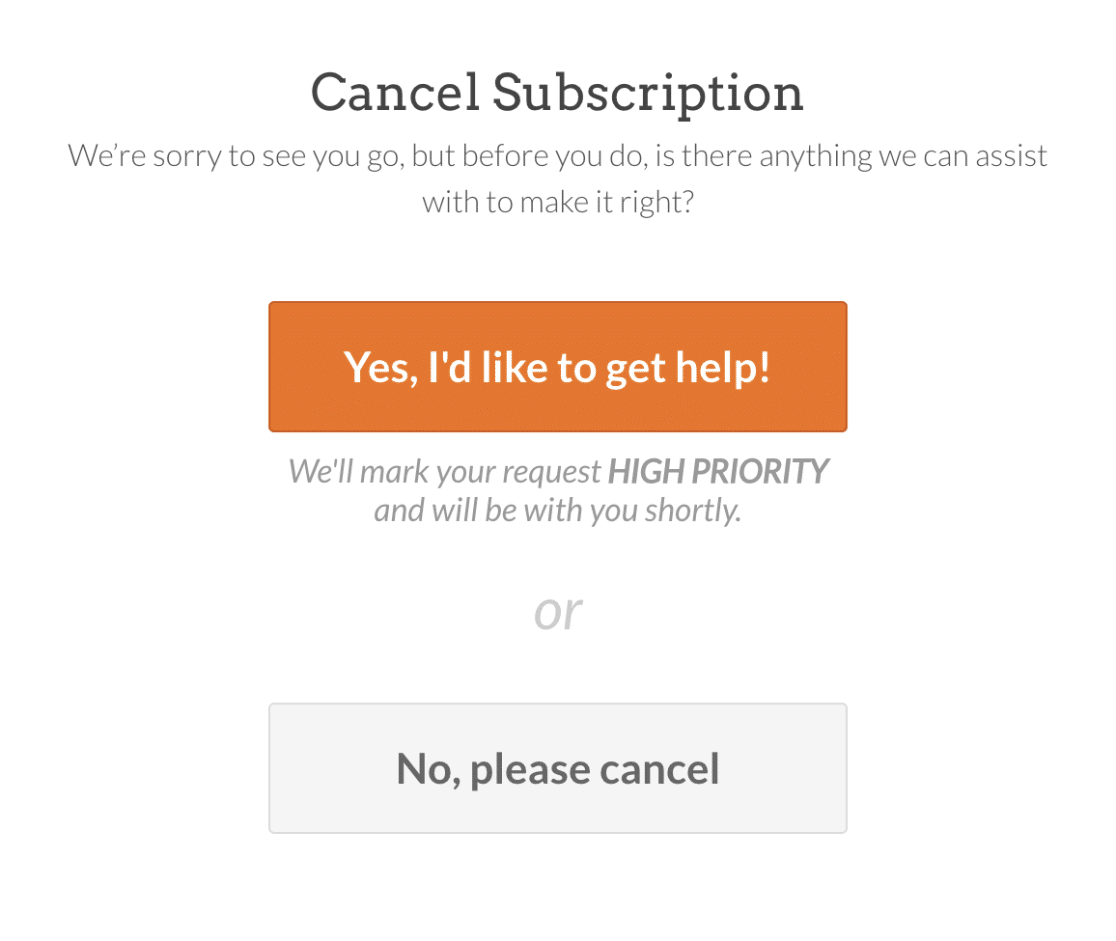 Getting Help from Support
If you do decide that you'd like to get help from support, a form will populate for you to share details on how our team can best help out.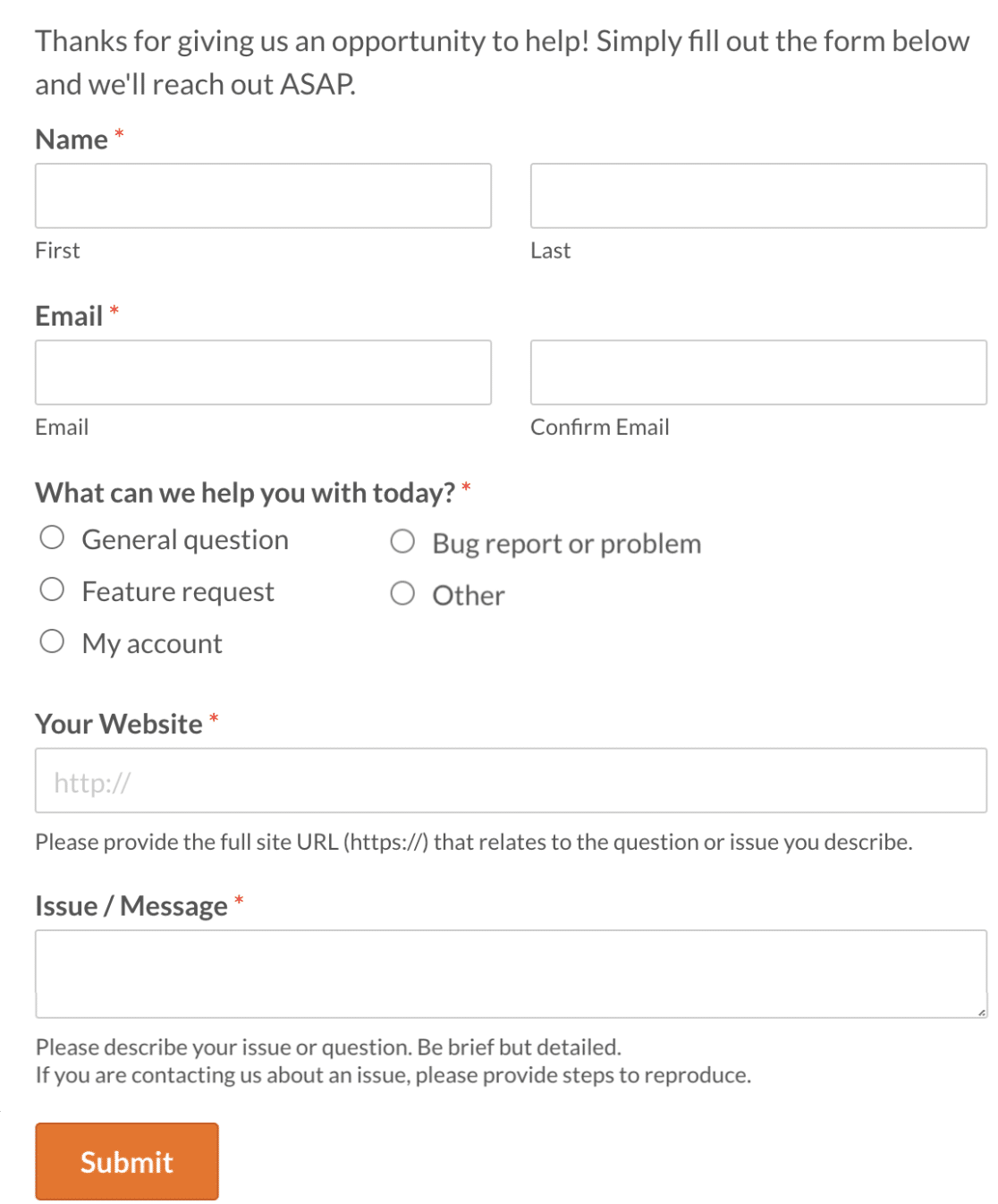 Continuing with Cancellation
If you decide to continue with the cancellation, you'll be asked a couple of short questions to help improve WP Mail SMTP.
Note: This form is required in order to complete your cancellation.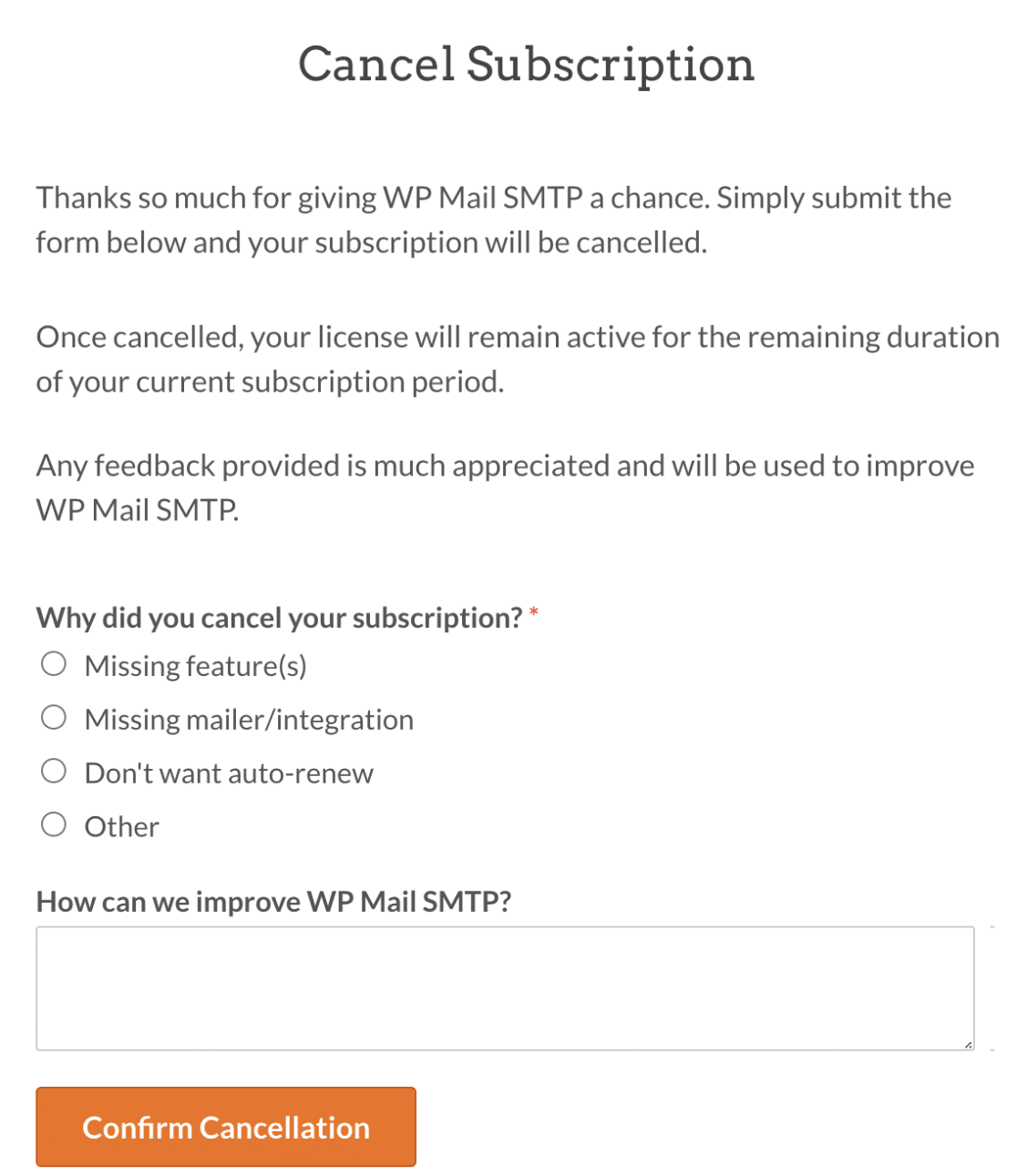 Requesting a Refund
WP Mail SMTP offers a 100% No-Risk Double-Guarantee. This means that if you give WP Mail SMTP a try and decide within the first 14 days that it isn't a good fit, we'll provide a full refund.
If you'd like to receive a refund within this 14 day window, please head over to the WP Mail SMTP Support page. In this form, be sure to set the topic to My account.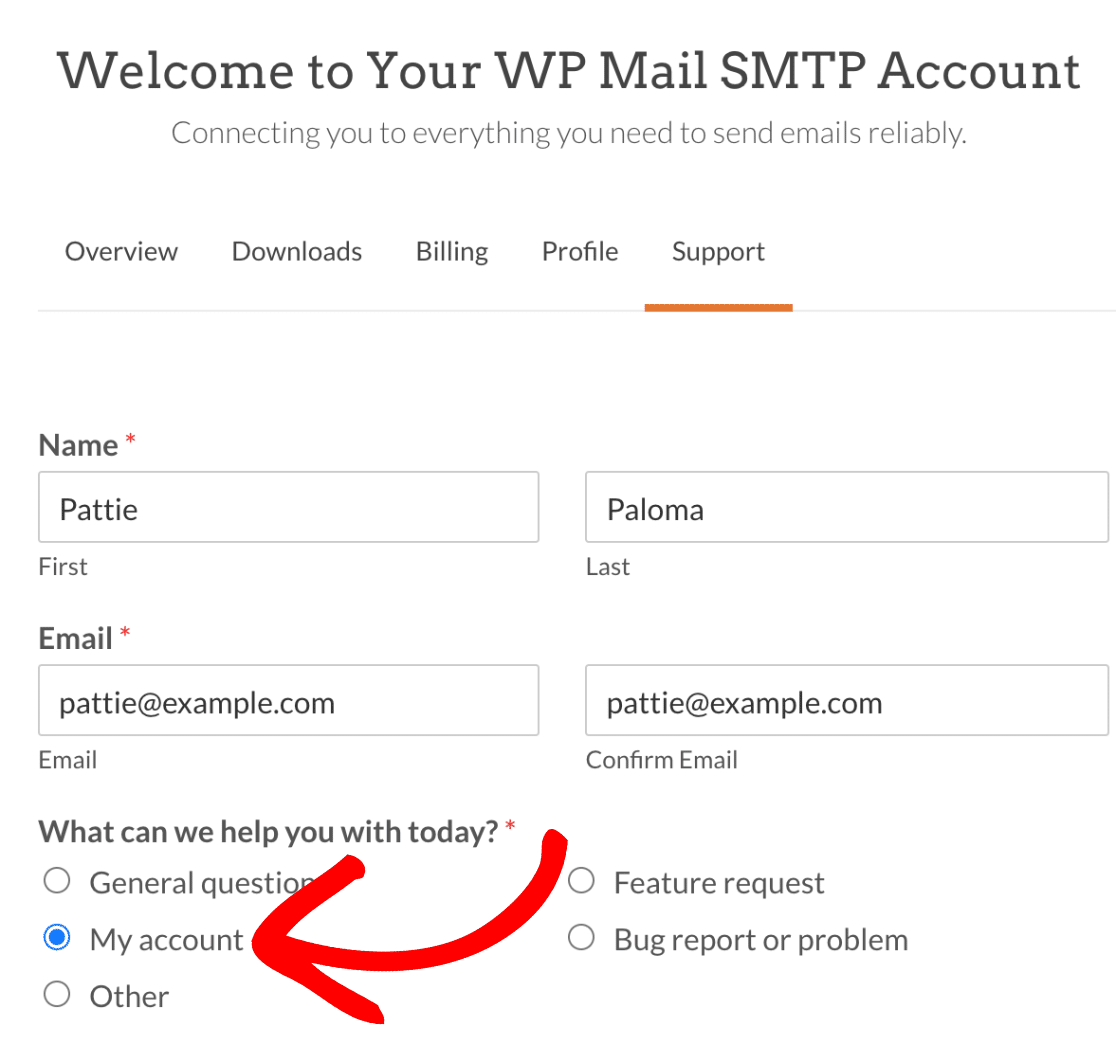 Then, in the Message box, describe the nature of your request. Once this is all filled out, you can go ahead and submit the form.
Note: Of course, we don't want to see you go. If our support team can help in any way, or if there are specific features you'd like to see, please let us know in your message.
Our team will respond as soon as possible to keep you updated on the status of your refund.
That's it! That's all you need to do in order to cancel the auto-renewal on your subscription and request a refund.
If you have any other questions about your subscription, please get in touch with our support team, we'll be happy to help!