Would you like to generate an invoice for your WP Mail SMTP payment? We make it easy to create an invoice with all the details you need.
In this tutorial, we'll show you how to create an invoice for WP Mail SMTP.
---
To get started, go ahead and log into your WP Mail SMTP account.
Once you're logged in, you'll need to click on the Billing tab.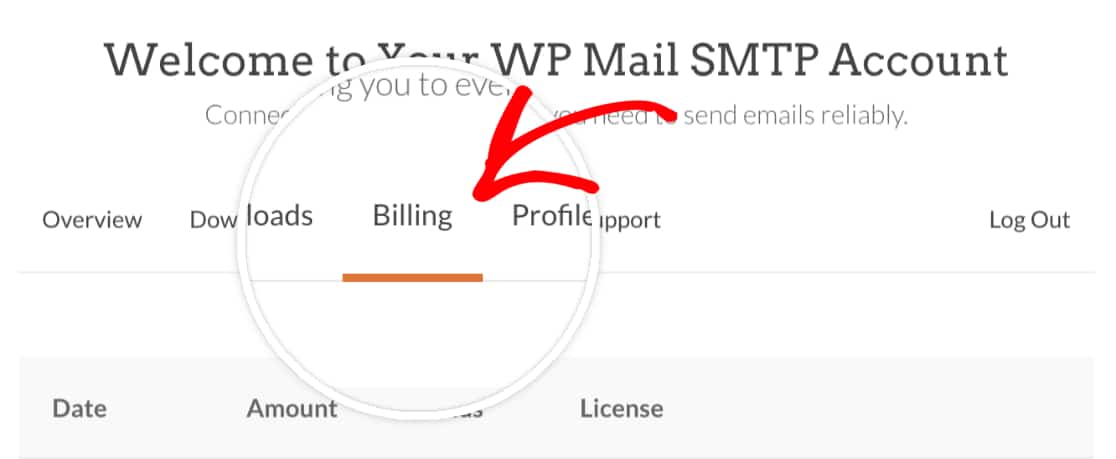 On this page, you'll see a list of all previous license payments. After you've located the payment you need, you can click on the Generate Invoice button on the right side.

This will open an overlay where you can enter all the details you'd like included in the invoice. Here are all of the details you can fill in:
Billing Name
Billing Address (2 lines)
City
Zip / Postal Code
Country
County / State
Tax / VAT Number
Custom Notes
When you've completed these fields, click the Save Billing Details & Generate Invoice button at the bottom of the page. Then, an invoice will be generated for you.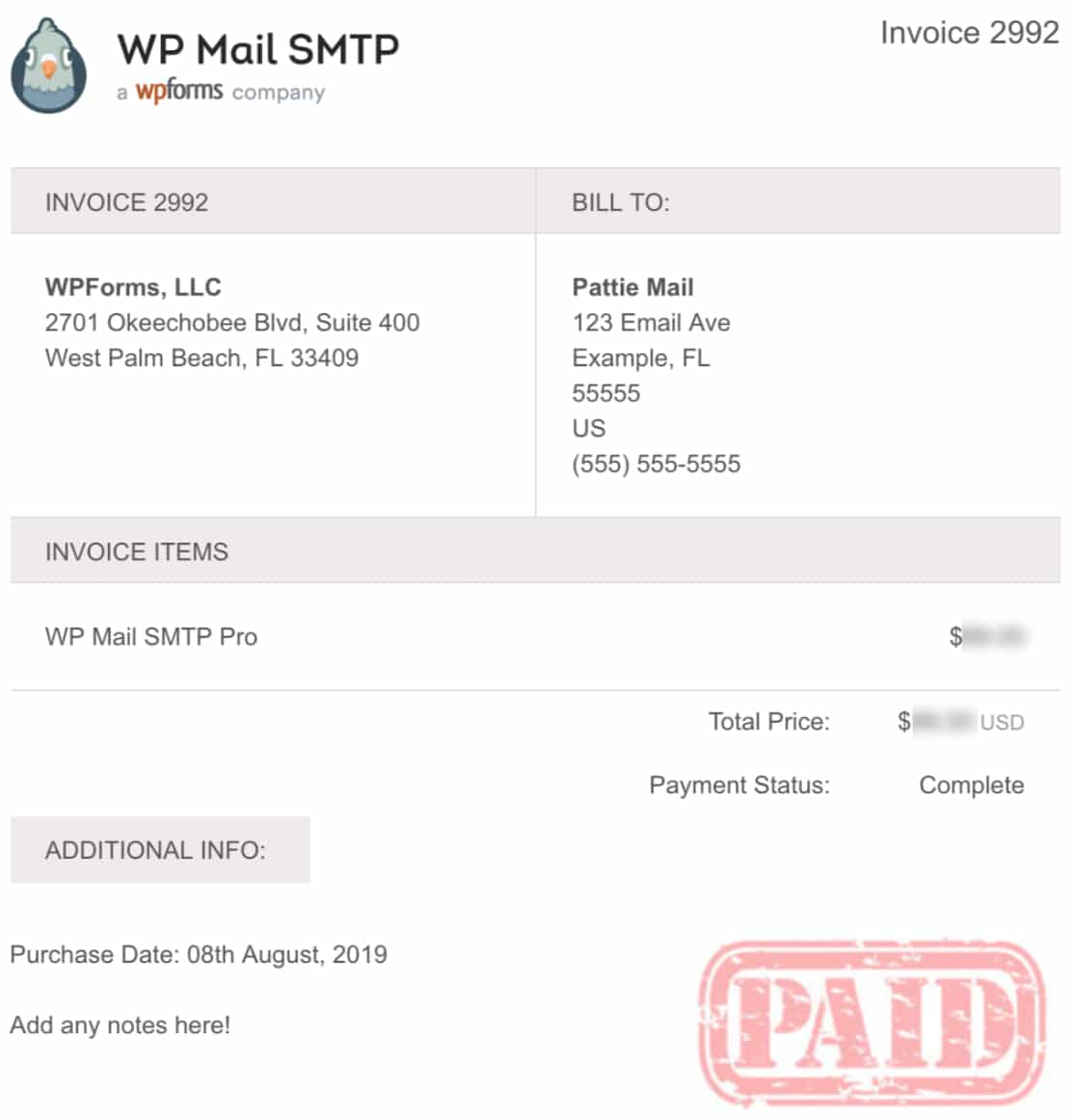 That's it! Now you can generate an invoice for WP Mail SMTP any time you need one.
Next, would you like to learn more about our email logging option? This allows you to keep records of all emails sent out from your site. Be sure to check out our email logging tutorial for all the details.