Need to renew your WP Mail SMTP license, but don't know how? Keeping your license active will ensure that you have access to important plugin updates.
This tutorial will show you the steps to renew any paid WP Mail SMTP license.
---
Renewing an Expired License
Note: By default, WP Mail SMTP licenses are set up to auto-renew. You won't need to renew manually unless there is an issue with your card or you've canceled your account.
In order to renew your license, the first step you'll need to take is to log in to your WP Mail SMTP account.
If any licenses in your account have expired, you'll see an expiration notice on the right side of the page. Clicking this link will take you to the checkout page. From here you can continue the steps below.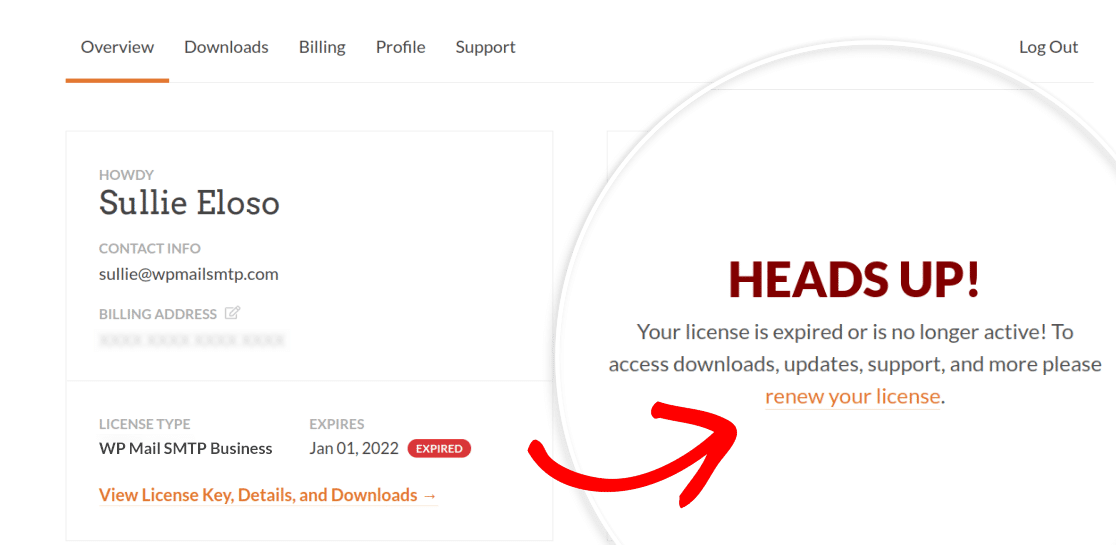 If you click on the Downloads tab, you will see a button reading Renew WP Mail SMTP. This button will be to the right of your license type.
Clicking this button will take you to a checkout page.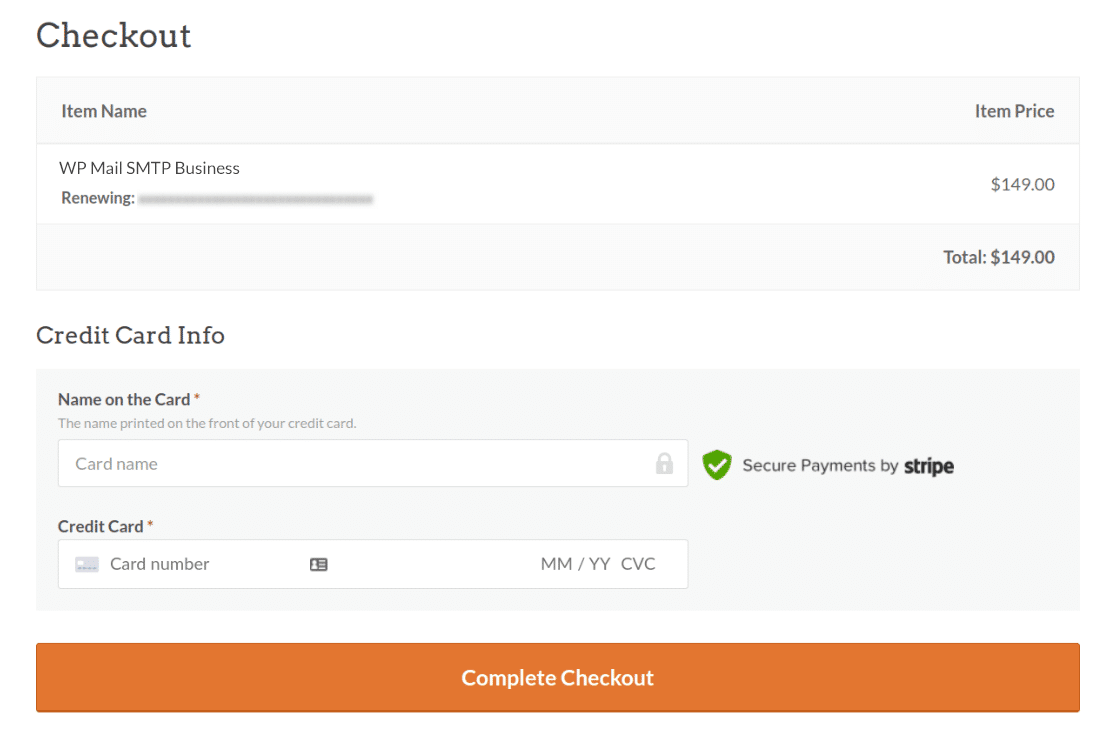 From here, you can enter your payment information and complete the renewal. Once you've completed the checkout process, your license will be renewed.
Resolving a Failing Renewal Payment
If for some reason your auto-renewal isn't able to be processed, then you should receive an email from our team informing you about the issue. In such instances, your license will also expire unless you are able to update your payment details.
To get things back on track, please follow our guide to update your account's payment information.
Renewing a License Before It Expires
Generally, you won't need to update your license unless it expires. If it has, then you can follow the steps above.
Note: This will only be necessary if you've manually canceled your subscription's auto-renewal.
However, your renewal reminder emails will include a special renewal link, and clicking this will allow you to renew your license ahead of time.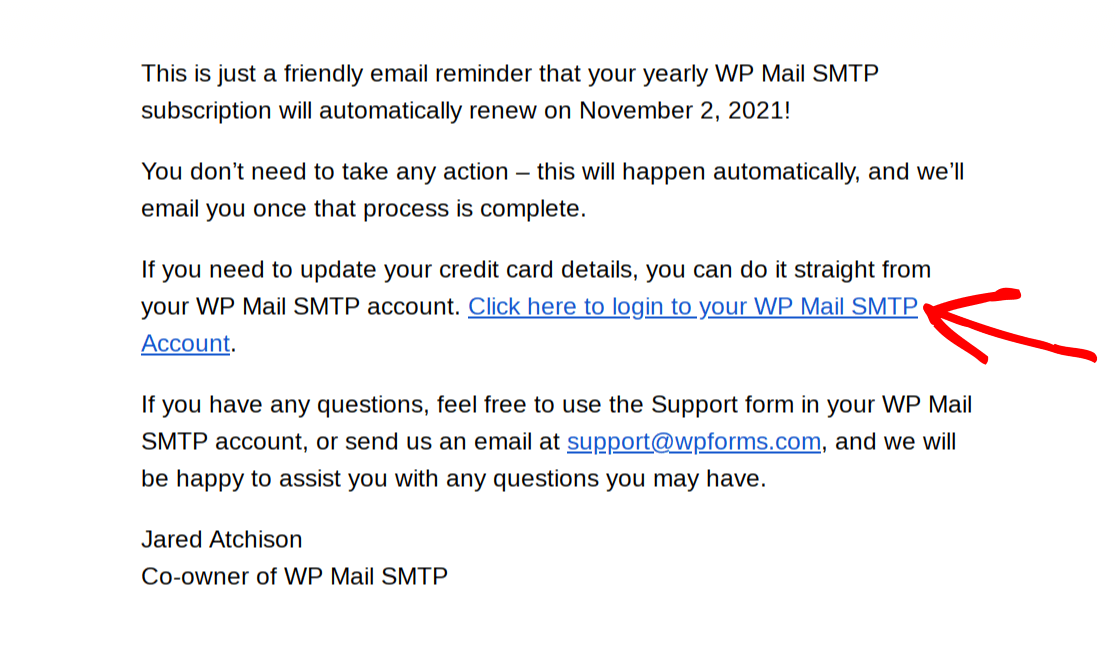 The first renewal reminder email will be sent to you 30 days before your license's expiration date.
Frequently Asked Questions
We've answered the most common questions we see about renewing your WP Mail SMTP license below.
How do I renew with a different credit card or payment method?
It just takes a few quick steps to change your payment details. You can find more information in our tutorial on updating your billing details.
Can I get an invoice for my renewal?
Certainly! You'll receive a receipt by email after your renewal is processed.
If you'd like to create a traditionally formatted invoice, please follow our tutorial on generating an invoice for WP Mail SMTP.
That's it! These are the details you need to know in order to renew your WP Mail SMTP license subscription.
Next, are you having issues with your installation? Please check out our tutorial on troubleshooting issues in WP Mail SMTP.