Would you like our team to do all SMTP setup and testing work for you? Only Elite license holders have access to White Glove Setup, in which we set up the Mailgun mailer with your WordPress site, which is the most common reason for upgrades.
In this tutorial, we'll show you how to upgrade from a WP Mail SMTP Pro license to the Elite license level so that you can access White Glove Setup (and also receive priority support). The same process applies if you'd like to upgrade from Pro to one of our other license levels.
---
The first step for upgrading your account is to log into your WP Mail SMTP Account. Then, click on the Downloads tab.

Here, you'll see your current Pro license details. Towards the bottom, you might need to click an option that says Expand to see Available Addons and Download Links.
Next, go ahead and click on the Upgrade to WP Mail SMTP Elite button.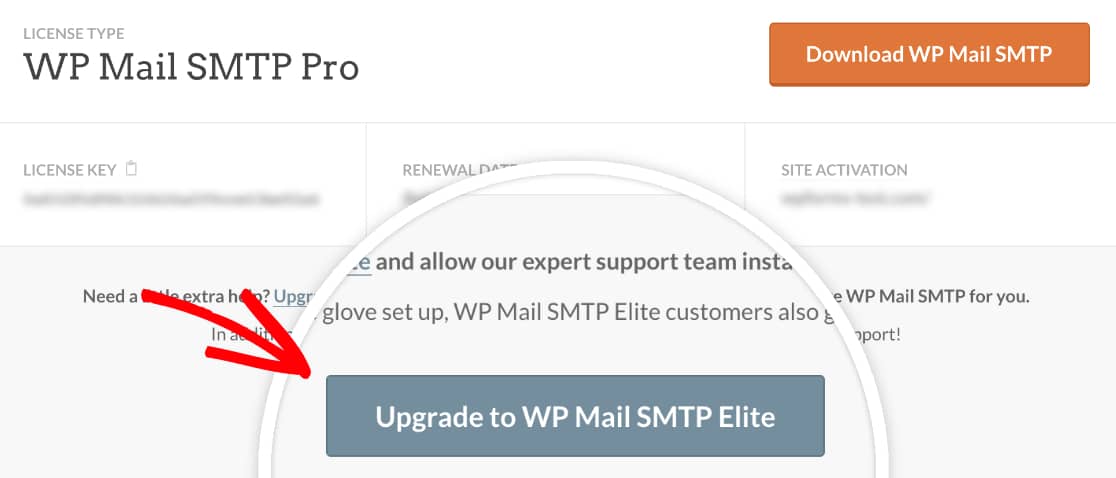 Clicking this button will take you to the Upgrades page. Here, you'll see the available upgrade options.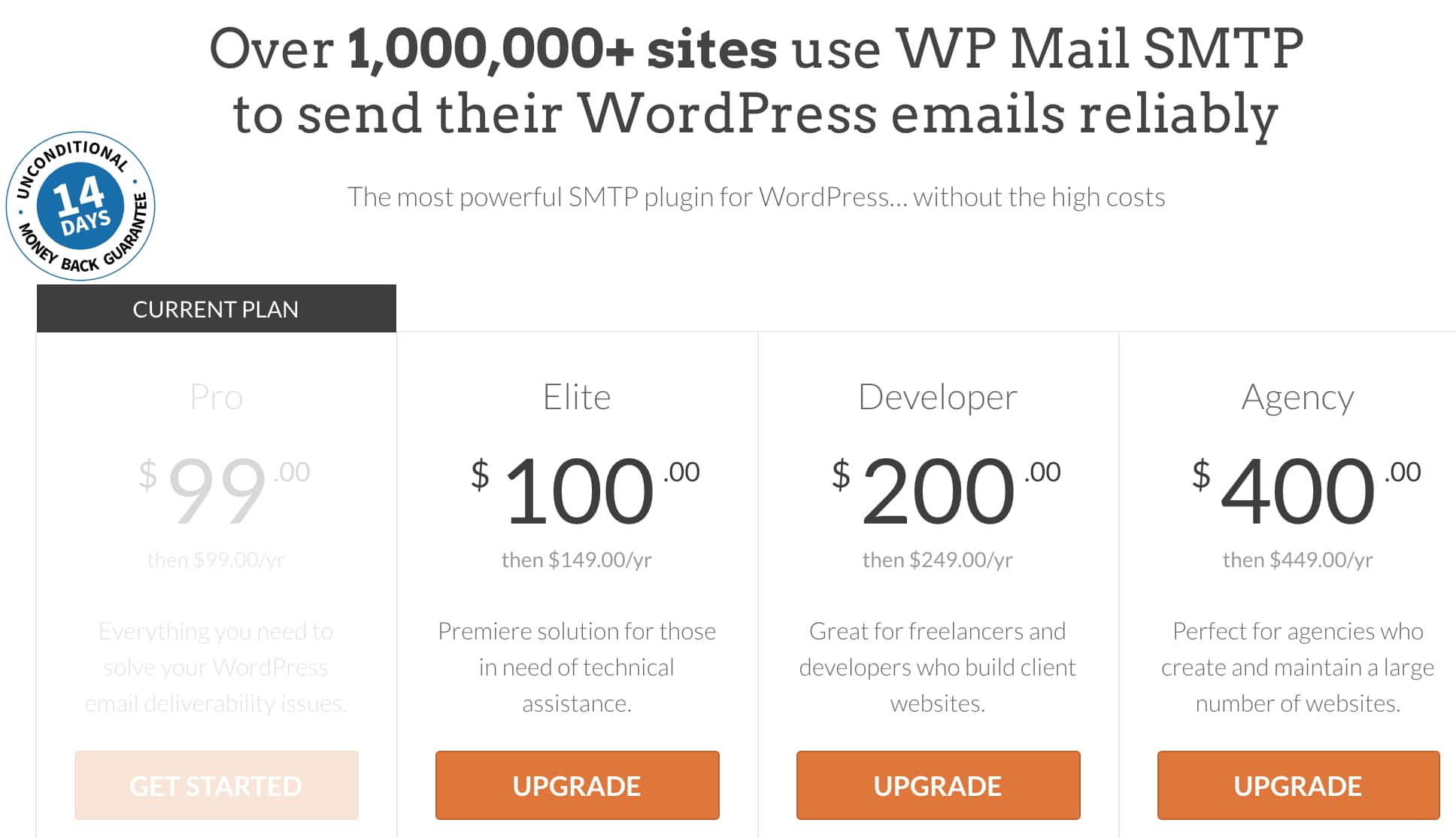 For the upgrade, you'll only pay the difference between your existing license and the higher license level. This means that the upgrade costs you see will depend on the cost of your current license.
When you're ready, click the Upgrade button. This will take you to the checkout where you can complete your purchase.
Note: When the time comes to renew your annual subscription, you will be charged the standard renewal rate for your license level.
Congratulations, you've upgraded your WP Mail SMTP license!
Now that you've completed your upgrade to Elite, you have access to our White Glove Setup option. We'll need some details to get that started for you, so please check out our White Glove Setup tutorial to get this process underway!