Are you ready to upgrade from the free version of WP Mail SMTP to a paid license? Upgrading to the WP Mail SMTP Pro plugin will give you access to even more features and mailer options, plus access to private support.
In this article, we'll show you how to upgrade from our free version to WP Mail SMTP Pro.
---
1. Purchasing a WP Mail SMTP License
To get started, you'll need to visit our Upgrade page. This page will show you all of the features available with paid licenses, so be sure to click on any options you're interested in to see more details.
When you're ready, click the Upgrade Now button.

This will open the WP Mail SMTP Pricing page. This page will display all features available with each license level so that you can determine which license is the best fit.
When you've determined which license has the features you'd like, you can click the Get Started button to begin the checkout process.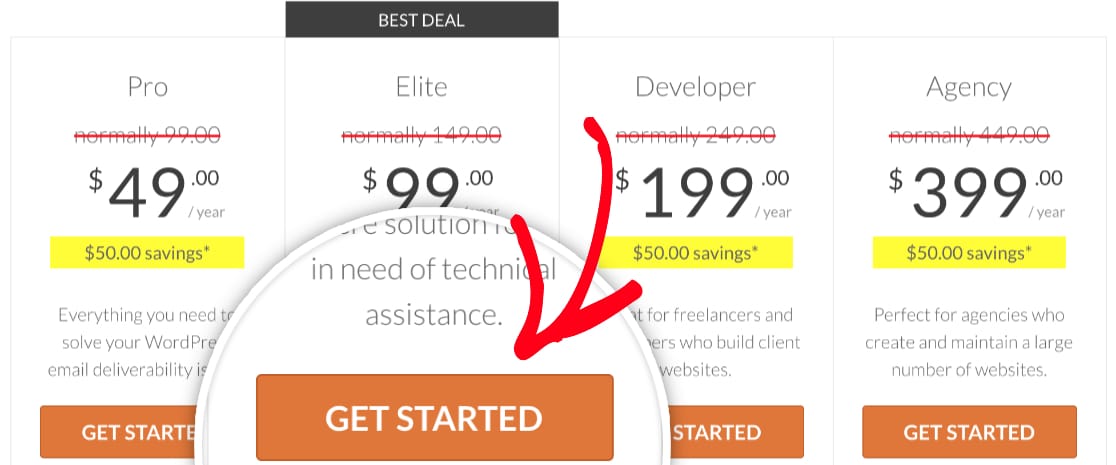 Currently, a $50 off discount is automatically applied for the first year of all new licenses. Within the checkout, the discount code should already be in place for you.
The last step is to enter your payment details and create a WP Mail SMTP account. Your account will provide access to the paid plugin download, so you'll need this a little later in this tutorial.
When all of the fields are complete, click the Complete Checkout button to complete the order.

You will immediately be sent an email receipt of your purchase, delivered to the email address you use to create your WP Mail SMTP account.
2. Installing WP Mail SMTP Pro
Now that you've purchased a license, you can complete the upgrade process by installing the paid version of the WP Mail SMTP plugin.
Note: The upgrade process will not be complete until the paid plugin version is installed on your site in place of WP Mail SMTP's free plugin version.
Download the WP Mail SMTP Pro Plugin
To download the paid version of WP Mail SMTP, you'll first need to open your WP Mail SMTP account. You should automatically be logged in after purchasing your license, but otherwise you can enter the login credentials you created during the checkout process.
Once you're logged in, click on the Downloads tab. On the right side, just across from your license name, you'll see an orange button labeled Download WP Mail SMTP. Go ahead and click this to start the download.

WP Mail SMTP will download as a zipped file called wp-mail-smtp-pro.zip, and will automatically save to your browser's default location for downloads. Be sure to leave the file zipped, as this format is required when installing WordPress plugins.
Note: In some cases, this file may unzip as you download it, and instead appear as a regular folder. However, the folder must be zipped to use the WordPress plugin uploader.
For instructions, please check out these instructions for Windows or Mac operating systems.
Install WP Mail SMTP Pro in WordPress
Now that you have the zipped plugin folder, log into your WordPress site and go to Plugins » Add New. From here, you'll need to click on the Upload Plugin button.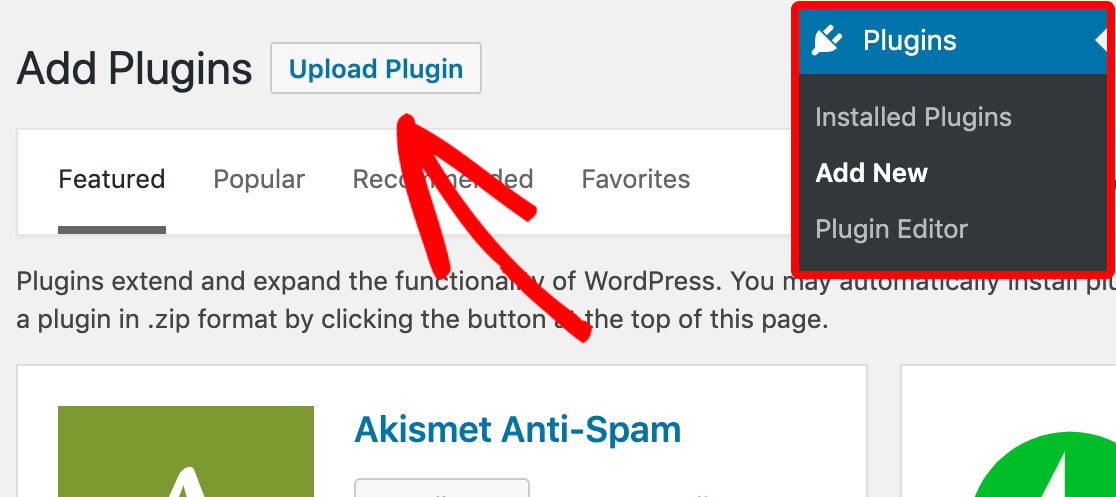 This will open an area where you can add the zipped file. After choosing the file, go ahead and click the Install Now button.

WordPress will complete the installation process for you, but don't activate the plugin just yet.
Deactivate Free Version and Activate WP Mail SMTP Pro
Now that you've installed the paid version of WP Mail SMTP, the next step is to open the Plugins page of your WordPress site.
Within the Plugins list, you'll need to scroll to WP Mail SMTP and click the Deactivate option.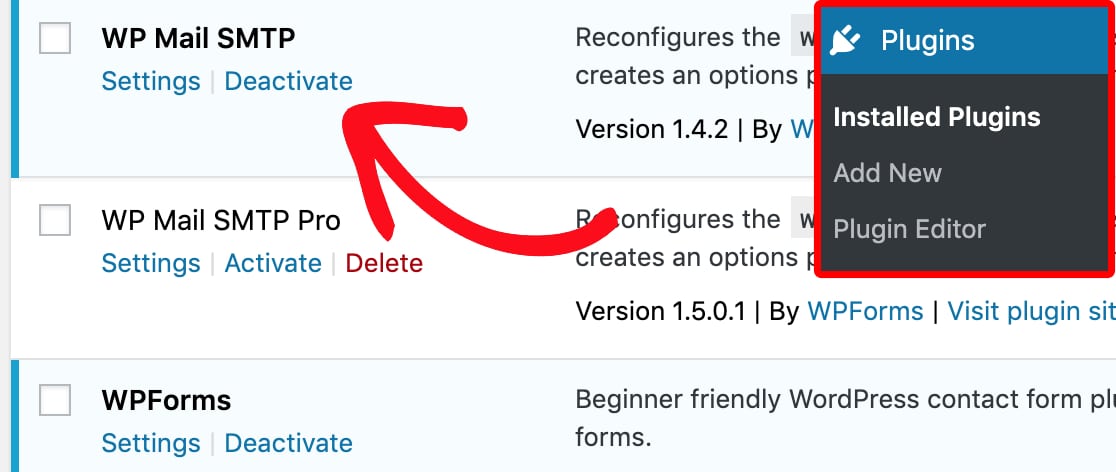 As soon as the free version is deactivated, you'll need to click Activate on WP Mail SMTP Pro (the new, paid version).

Don't worry, any existing mailer settings will stay in place when you activate the paid plugin version.
Delete the Free Version of WP Mail SMTP
Now that you've completed the installation of WP Mail SMTP Pro, you can delete the free version from your Plugins page. All mailers and settings will now be managed by the paid plugin, so no data will be lost by deleting the free version.
That's it! You've now installed the paid version of WP Mail SMTP, and have access to additional features email logging, control over WordPress emails, and additional mailer options.
Before you go, be sure to verify your WP Mail SMTP license so that your site will automatically receive updates as we continue to improve and add features.