Are you ready to upgrade from the free version of WP Mail SMTP to a paid license? Upgrading to the WP Mail SMTP Pro plugin will give you access to even more features and mailer options, plus access to private support.
In this article, we'll show you how to upgrade from our free version to WP Mail SMTP Pro.
---
1. Purchasing a WP Mail SMTP License
To get started, you'll need to visit our Upgrade page. This page will show you all of the features available with paid licenses, so be sure to click on any options you're interested in to see more details.
When you're ready, click the Upgrade Now button.

This will open the WP Mail SMTP Pricing page. This page will display all features available with each license level so that you can determine which license is the best fit.
When you've determined which license has the features you'd like, you can click the Get Started button to begin the checkout process.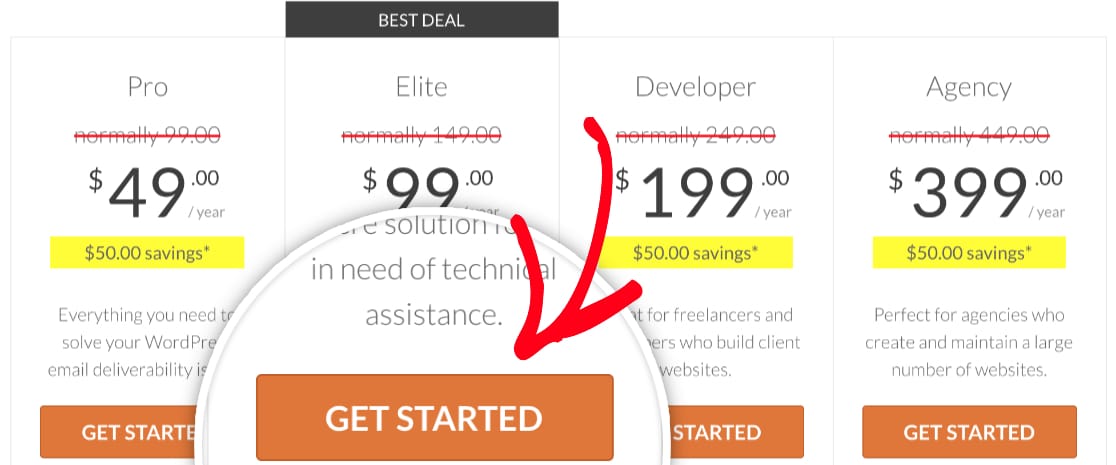 Currently, a $50 off discount is automatically applied for the first year of all new licenses. Within the checkout, the discount code should already be in place for you.
The last step is to enter your payment details and create a WP Mail SMTP account. Your account will provide access to the paid plugin download, so you'll need this a little later in this tutorial.
When all of the fields are complete, click the Complete Checkout button to complete the order.

You will immediately be sent an email receipt of your purchase, delivered to the email address you use to create your WP Mail SMTP account.
2. Installing WP Mail SMTP Pro
Now that you've purchased a license, you can complete the upgrade process by installing the paid version of the WP Mail SMTP plugin.
To do this, click on the Downloads tab from within your account area. From here, you should see your license details, including your license key. Go ahead and copy your key, and head back over to your WordPress site.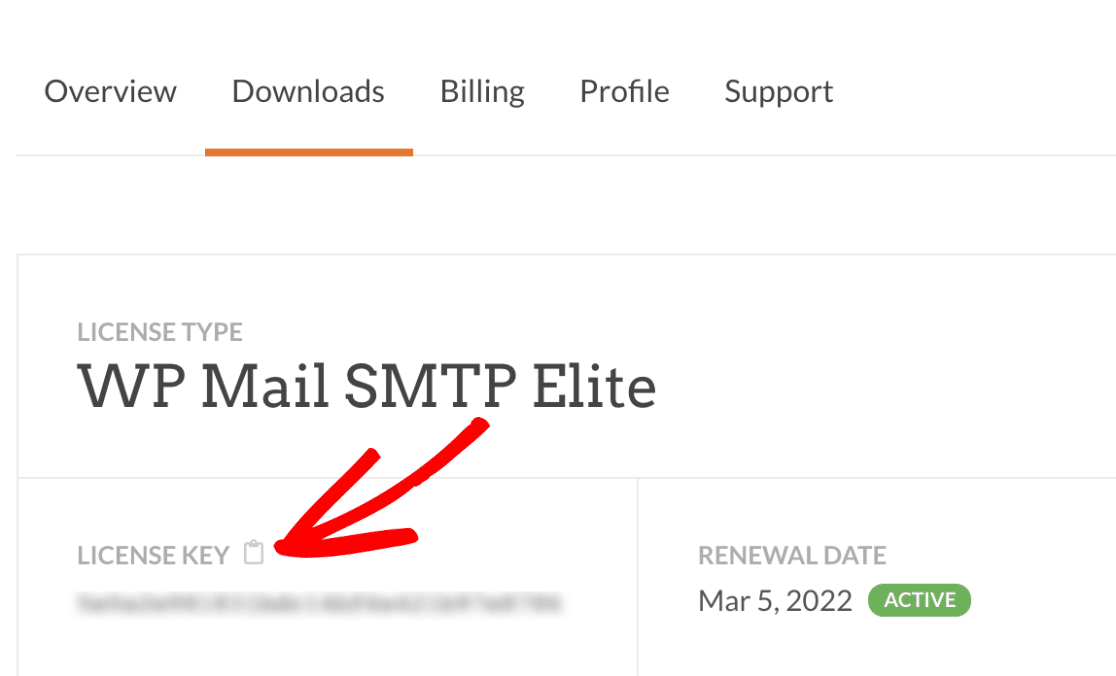 Within your site's admin area, navigate to WP Mail SMTP » Settings to open up your WP Mail SMTP settings. Then, within the License Key field, paste the license key you just copied.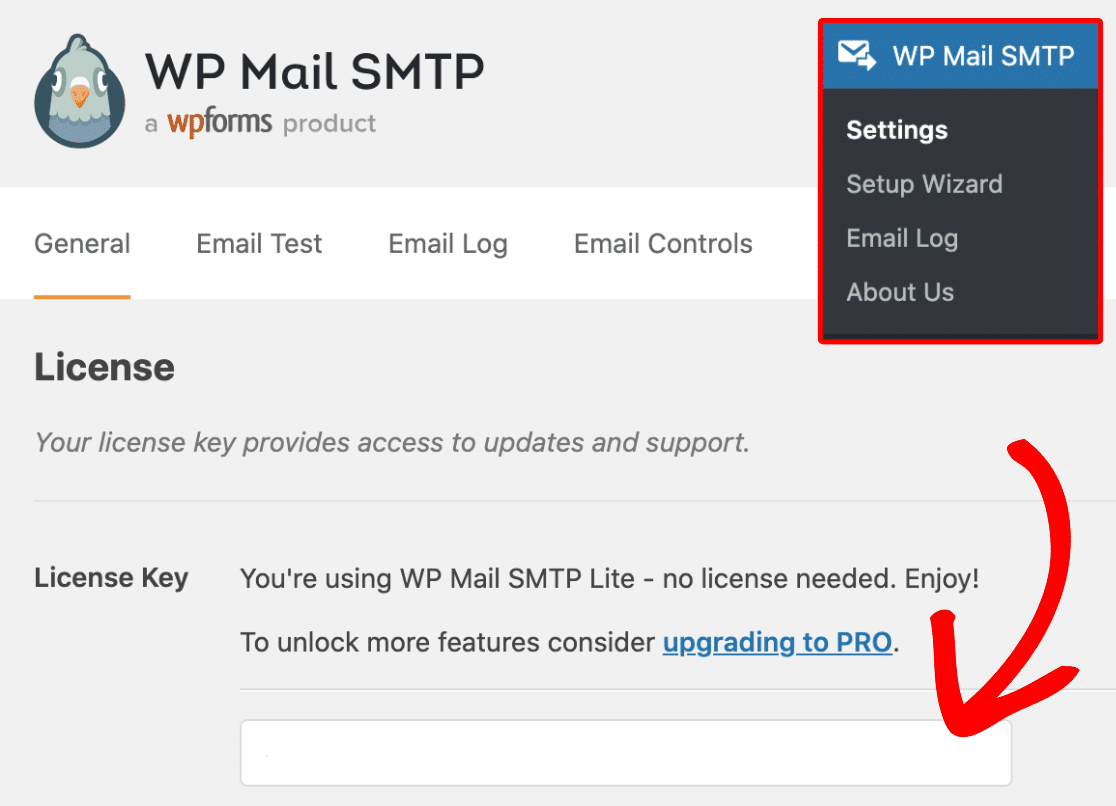 Then, go ahead and click the Connect button.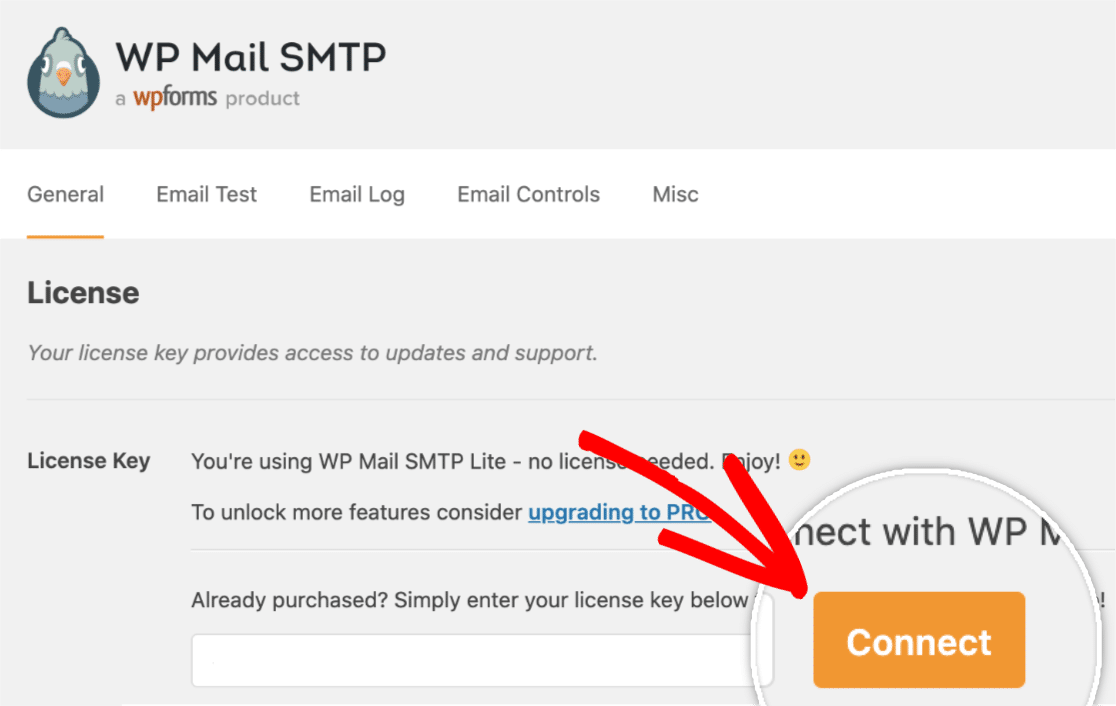 This will take you to the WP Mail SMTP setup wizard, which will automatically install and activate the paid version of the plugin on your site, with no extra steps needed from you! To start the installation process, click the Connect and Install WP Mail SMTP Pro button.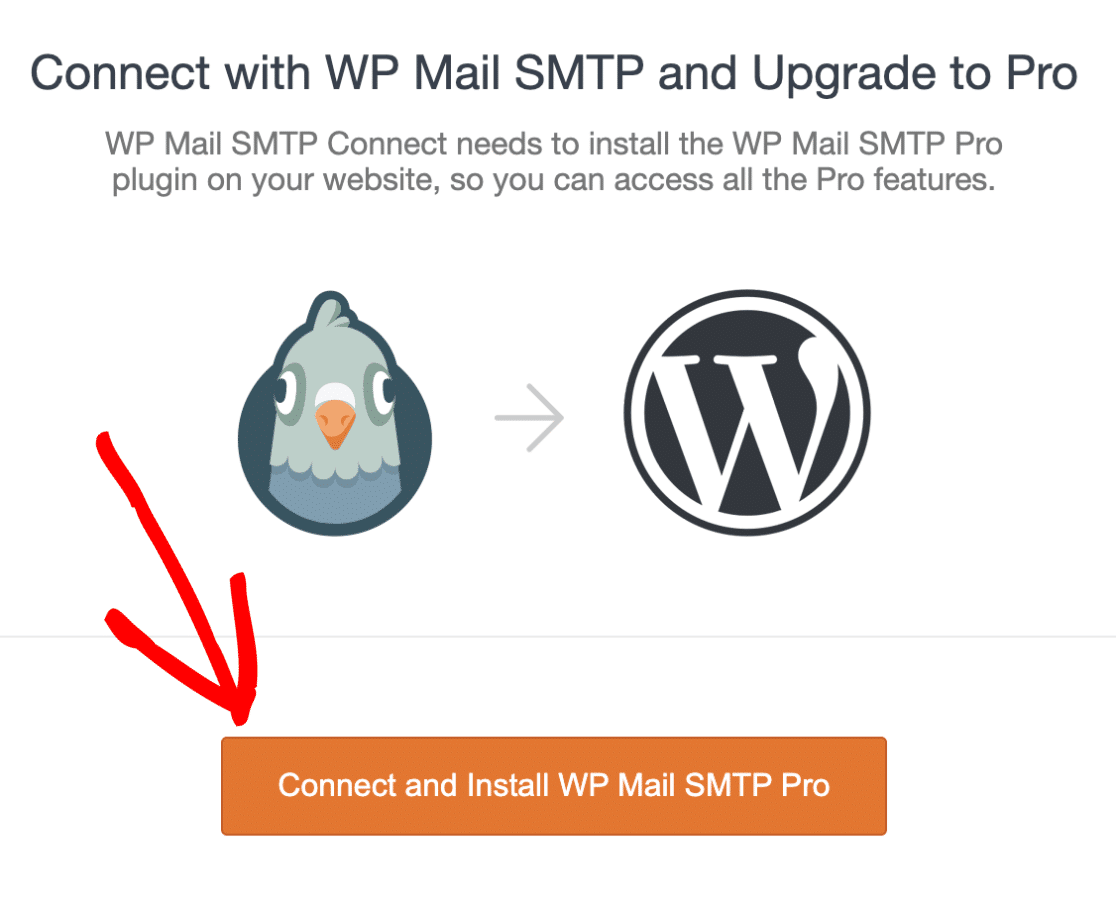 Once the installation process has successfully finished, you'll see a Success message appear on the screen.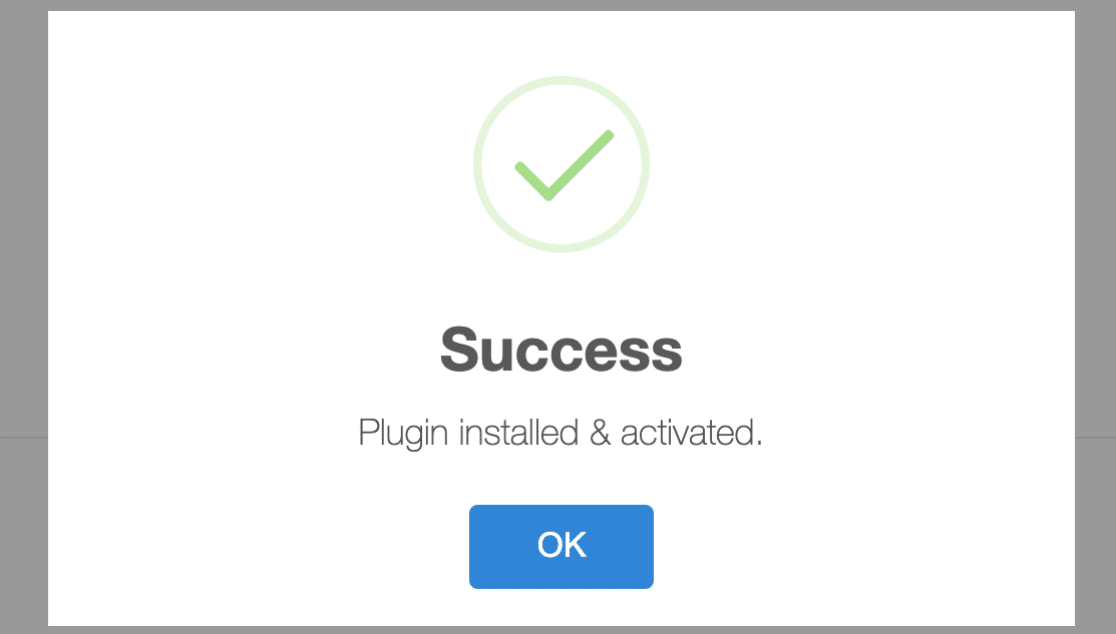 Frequently Asked Questions
When I try to use the setup wizard, I get a notice that says "There was a problem installing the plugin. Please install WP Mail SMTP Pro manually". What does this mean?
Some hosting providers don't support one-click installs of plugins, so if this error message appears, you'll need to manually install the WP Mail SMTP plugin on your site.
For more details on how to manually install a plugin, please be sure to check out our guide on how to install and activate WP Mail SMTP.
That's it! You've now installed the paid version of WP Mail SMTP, and have access to additional features email logging, control over WordPress emails, and additional mailer options.
Next, would you like to enable email logs within WP Mail SMTP? Be sure to check out our tutorial on how to set up email logging for more details.