Would you like to print or export your WP Mail SMTP email logs? Saving your logs to your computer is a quick and easy way to make a backup of your email data for future reference.
In this article, we'll share how to quickly export or print email logs from WP Mail SMTP.
---
Before you get started, make sure WP Mail SMTP is installed and activated on your WordPress site. Also, you'll need to verify your license and set up email logging for your site.
Exporting Email Logs
First, go to WP Mail SMTP » Email Log and click on the subject of the email you want to export. This will take you to the log's individual page.
In the Actions menu on the right side of the page, you'll see three export options. From this list, you can select:
Export (CSV) to download your email log in CSV format
Export (XLSX) to download your email log in an Excel format
Export (EML) option to download your email log as an EML file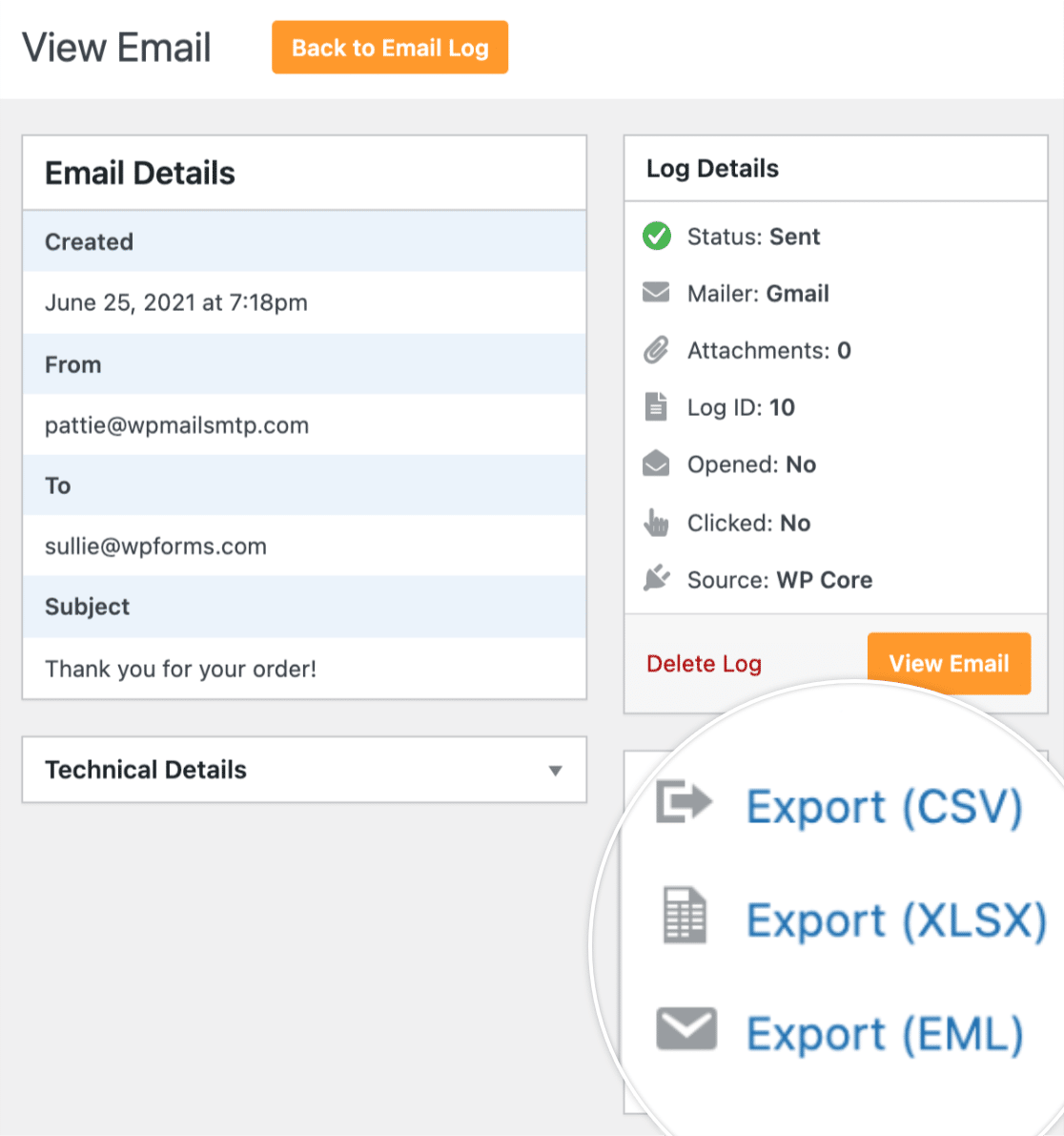 The export file should be saved to your computer's Downloads folder.
Printing Email Logs
To print an individual email log, open a log's individual page and click on the Print option in the Actions menu.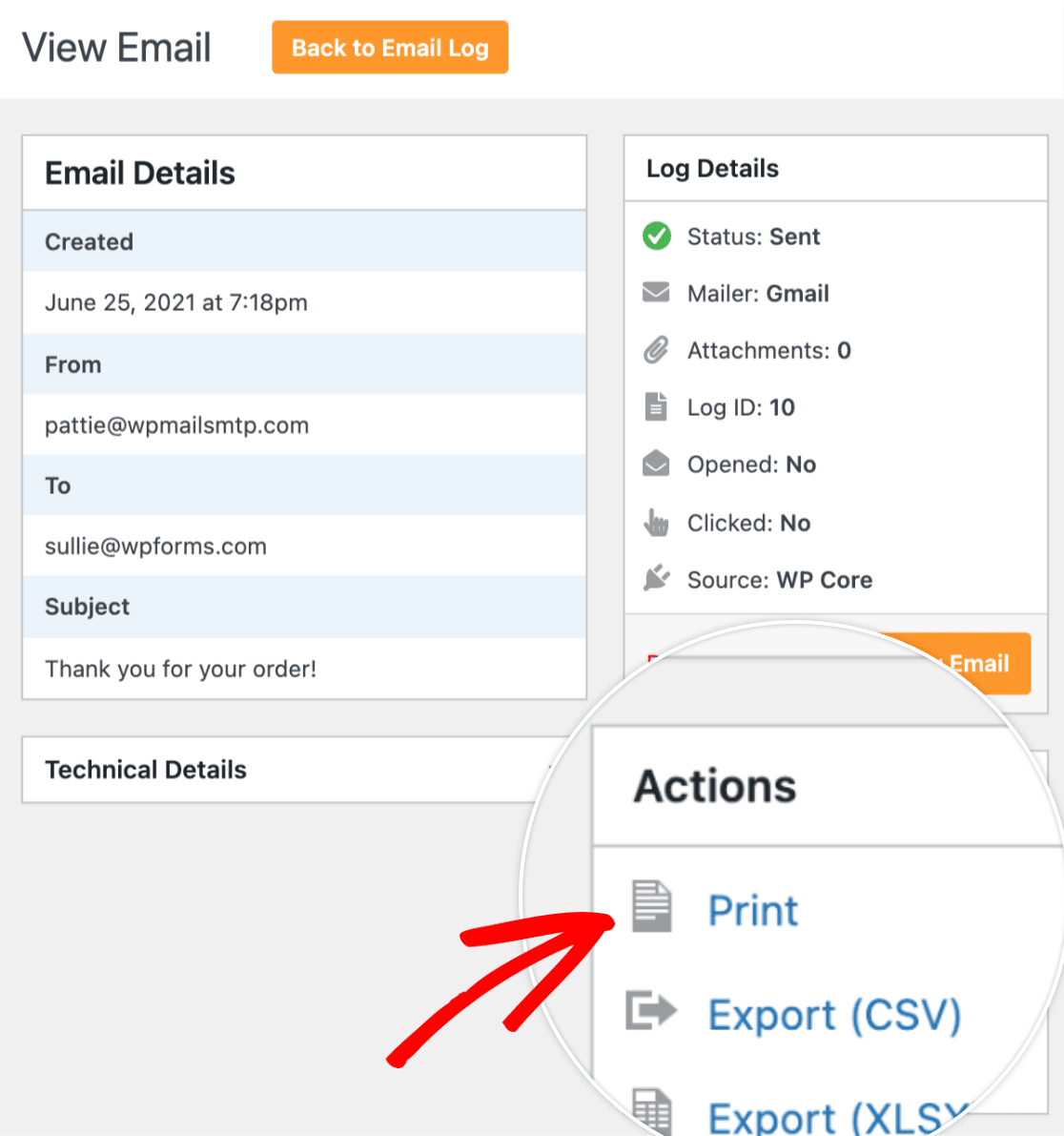 Once you've clicked on the Print option, you'll be directed to a print preview page for the email log. Here you can review the email log. Once you're ready to proceed, click on the Print button.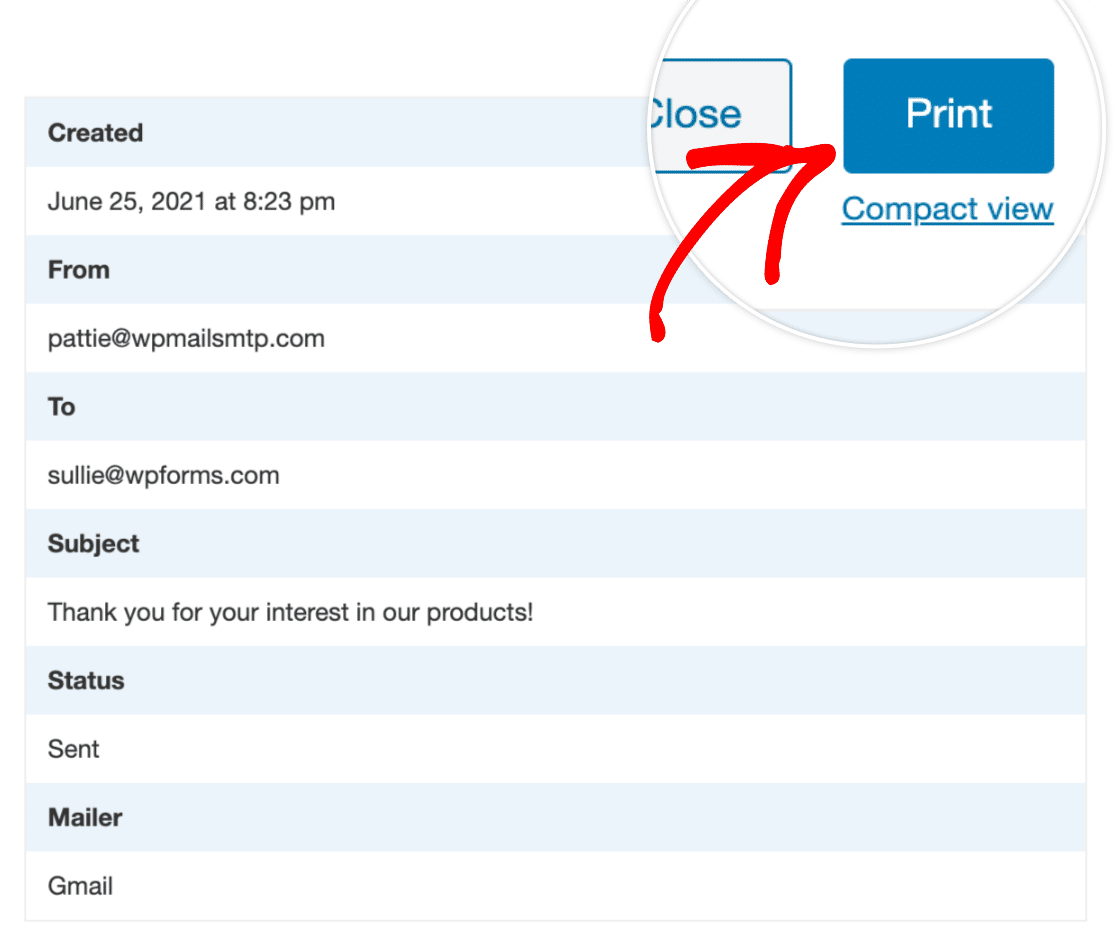 If you'd like to reduce the size of the email log for printing, then select the Compact View option below the Print button.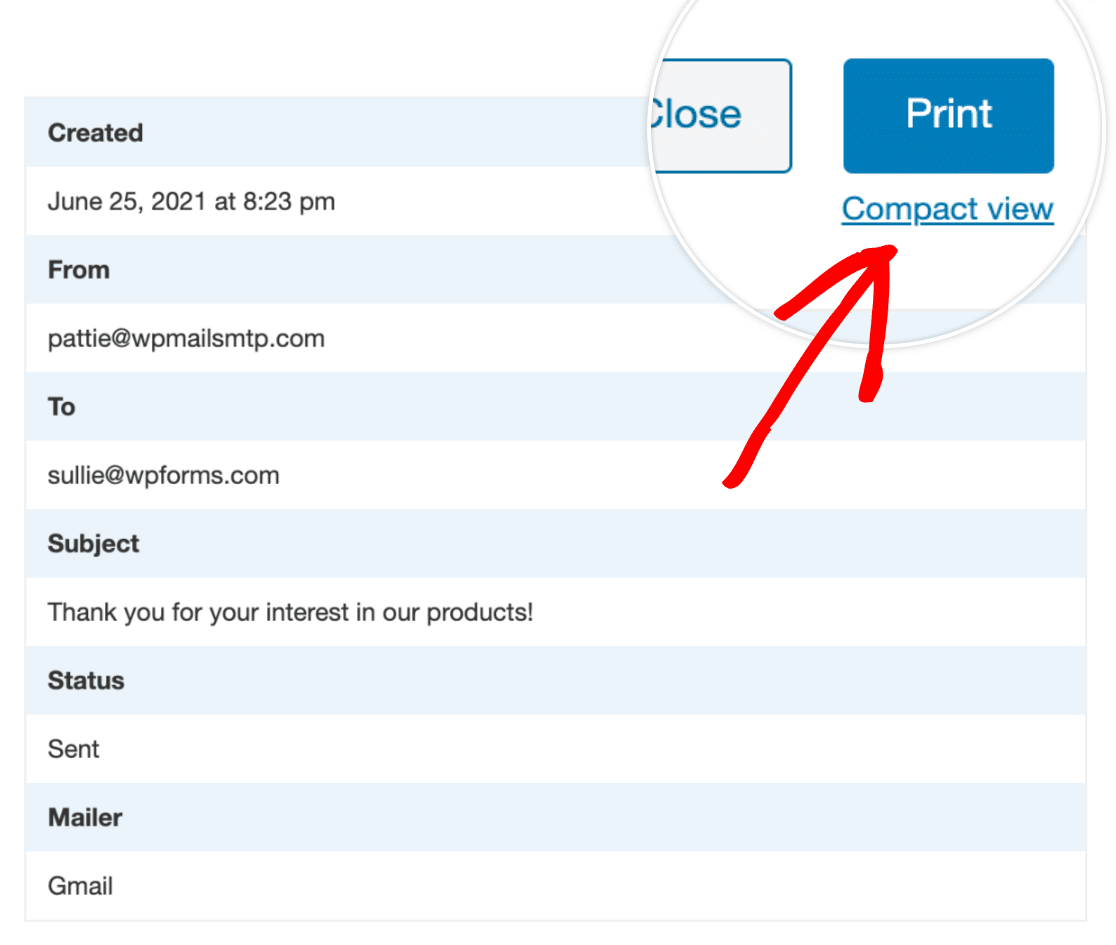 Here's how the print preview page looks when Compact View is selected: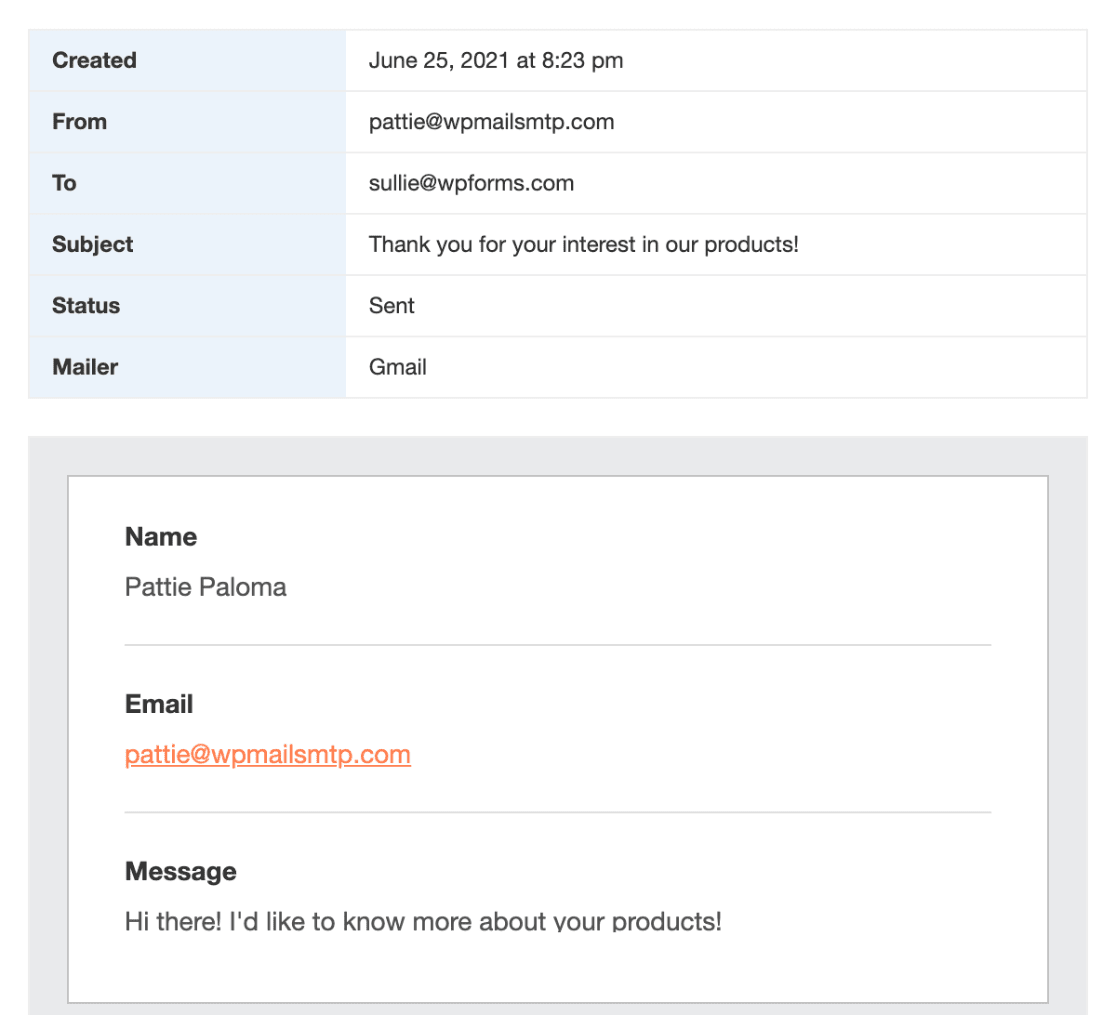 That's it! Now you can export your email logs and save them to your computer, or print them out so you have a hard copy.
Next, would you like to learn how to delete your email logs after you've exported them? Our guide to deleting email logs has all the details.