Would you like to easily monitor email logging on your WordPress site? With the dashboard widget for WP Mail SMTP, you can quickly view a summary of your email logs directly from your dashboard.
In this tutorial, we'll show you how to use the WP Mail SMTP dashboard widget.
---
The WP Mail SMTP dashboard widget will automatically appear as soon as you've installed and activated the WP Mail SMTP plugin. To view the widget, navigate to Dashboard » Home in the left WordPress menu.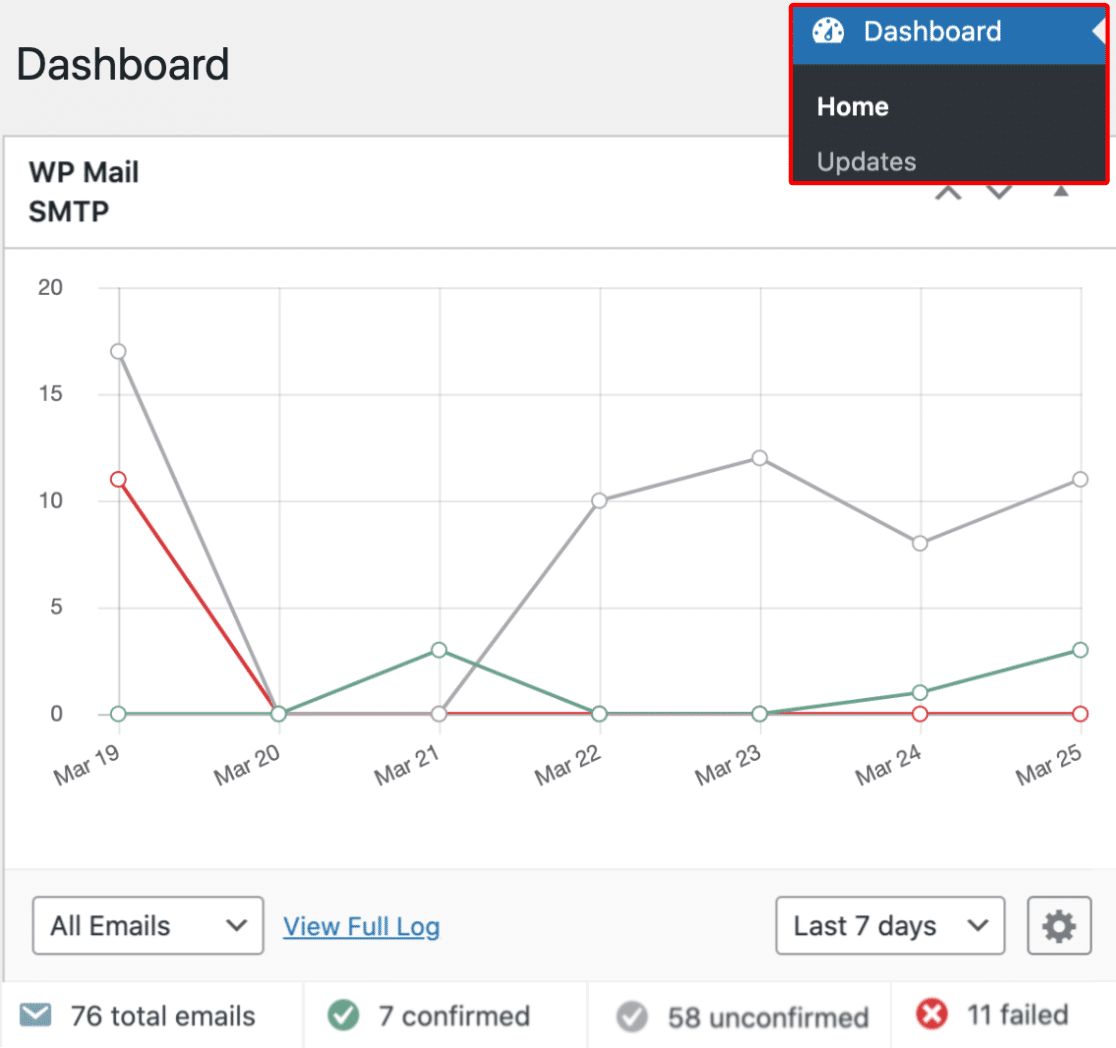 By default, the widget will display data for the previous 7 days. However, if you'd like to see additional historical data, you can adjust the dropdown to view the last 30 days as well.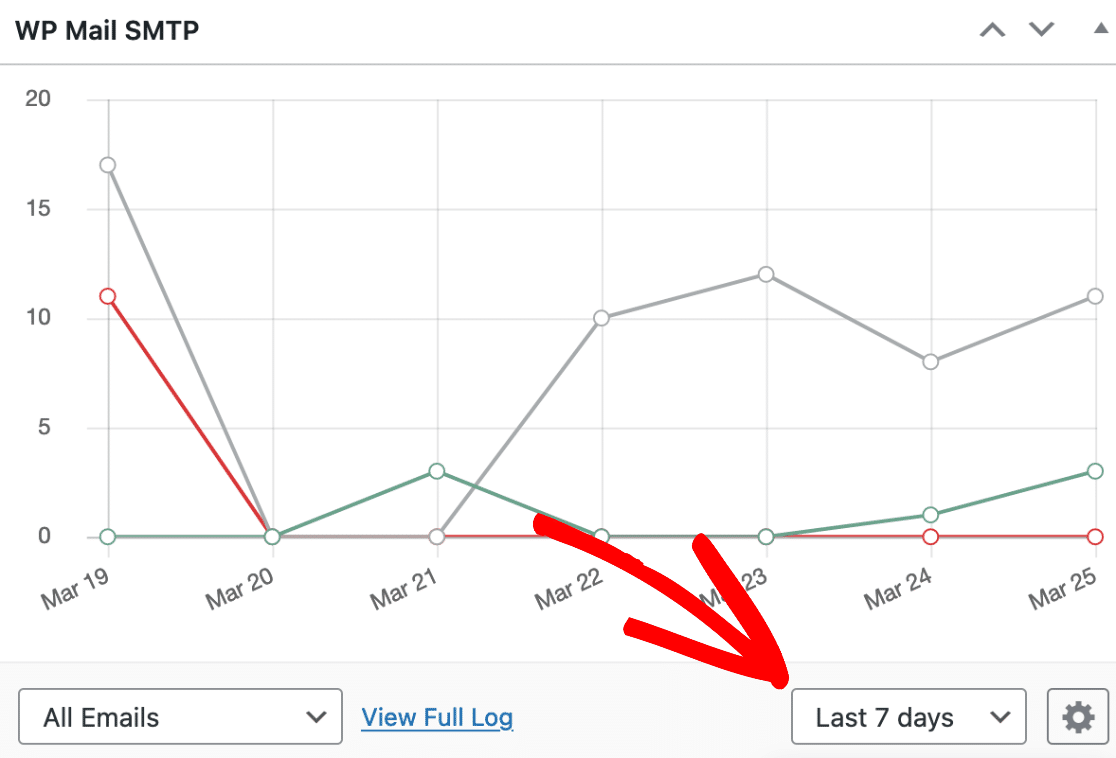 You can also choose to display data for all emails, only sent emails, or only failed emails. To change the view, click on the All Emails dropdown.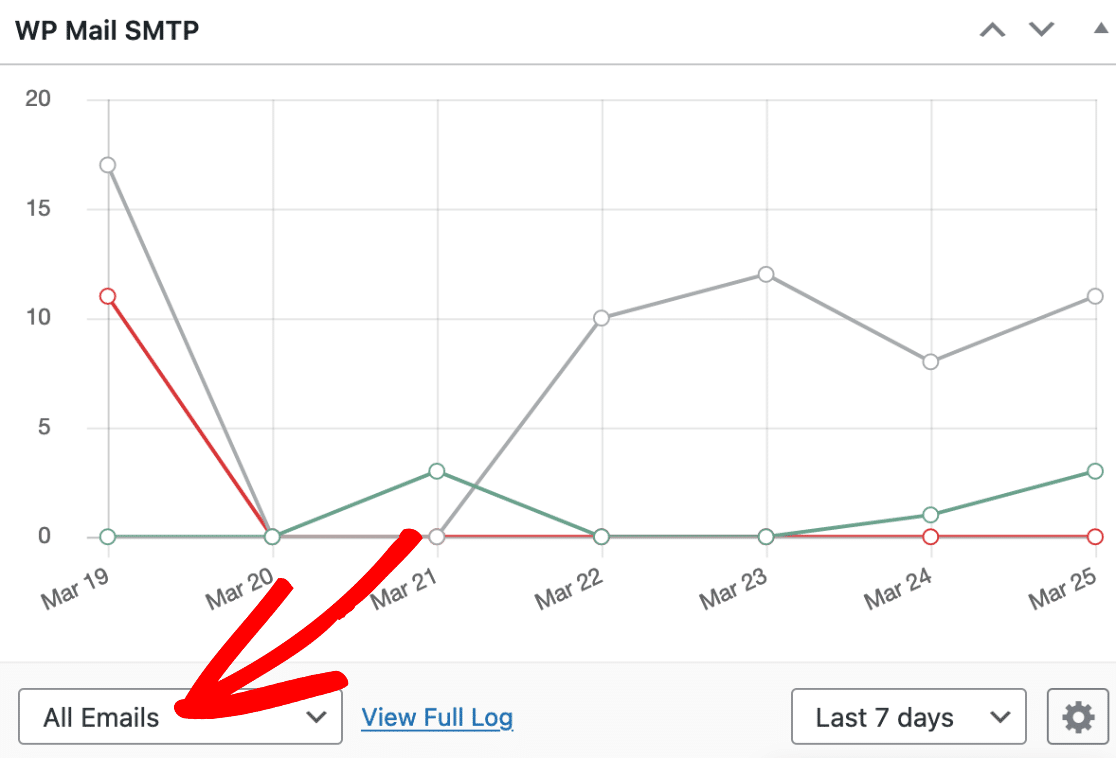 Or, if you'd like to view your full email log, you can click the View Full Log button to open up your logs page.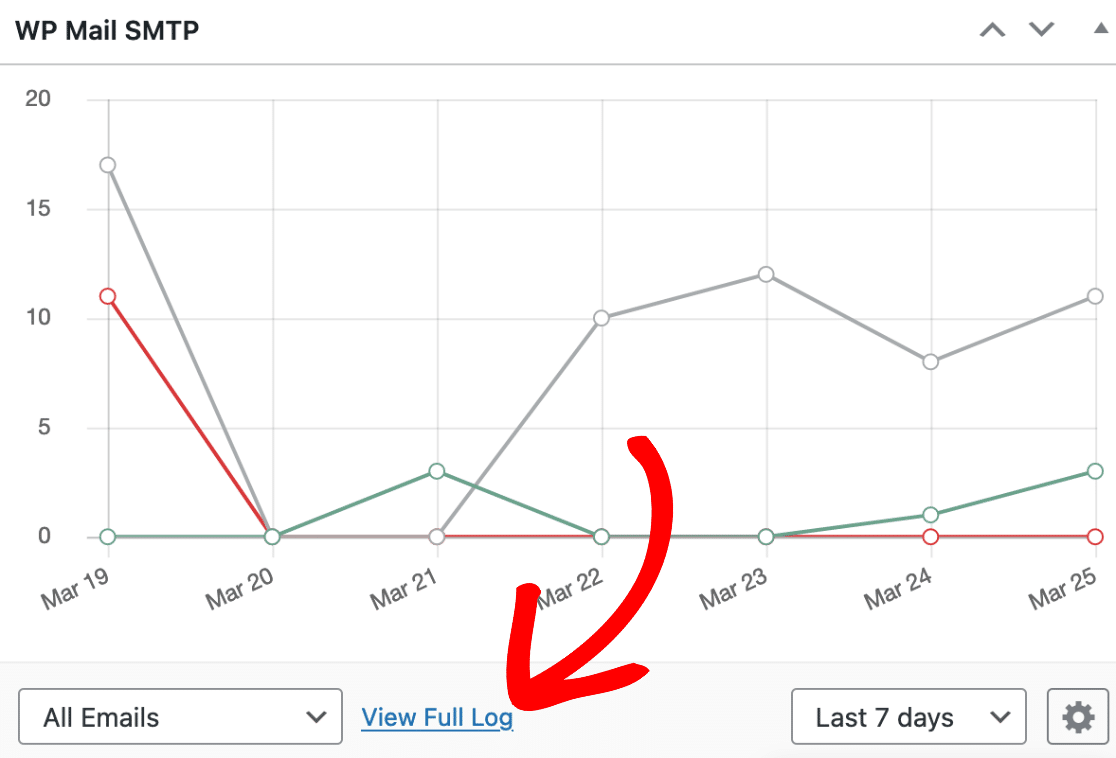 To view more specific details about a date's data, you can hover over any point on the graph to see its value.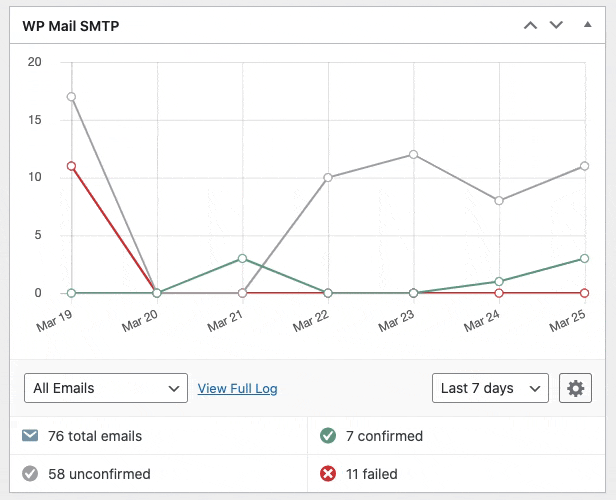 If you'd like to customize the type of graph your data is shown in, click on the gear icon. Then, select an option from the Graph Style section.
From here, you can also optionally change the graph's color scheme under the Color Scheme option.
That's it! You can now use the WP Mail SMTP dashboard widget to quickly view and monitor email logs and trends for your site.
Next, would you like to troubleshoot any issues within WP Mail SMTP? Be sure to check out our guide on how to troubleshoot WP Mail SMTP for more details.