We're proud to announce that WP Mail SMTP 3.2 is here!
We want to make email deliverability easy for WordPress users. And to achieve that, we decided to add another secure mailer option in Lite and Pro.
Introducing… SparkPost!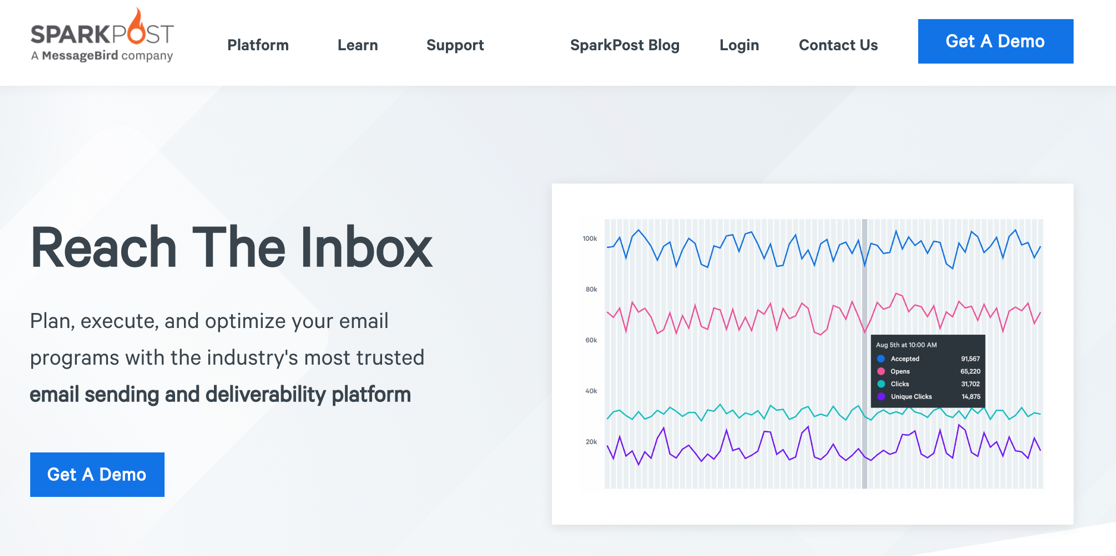 If you're concerned about tracking your sending reputation, SparkPost could be the perfect transactional email provider for your site. It has a number of advanced features that'll help you to protect and monitor your email metrics.
Let's take a closer look at the features you'll get when you use SparkPost to send emails from WordPress.
About SparkPost
SparkPost is a well-established email delivery platform that handles a dizzying number of emails… up to 5 trillion every year!
If you choose to use SparkPost for your WordPress emails, you'll be in good company: it's trusted by some of the world's largest brands, including Pinterest, Mailchimp, and Adobe.
SparkPost has an awesome analytics dashboard, so if you're using it alongside our email reporting in WP Mail SMTP Pro, you'll have all the data you need.
Just select it right here in the Setup Wizard to get started.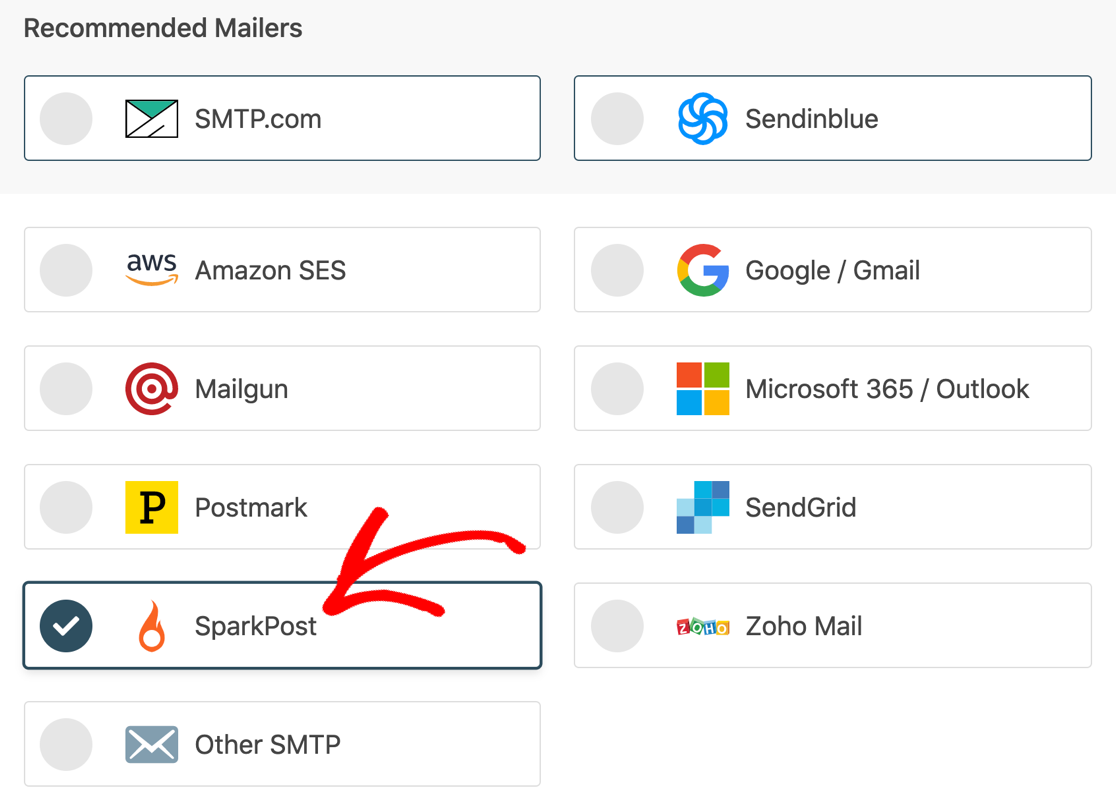 Many of SparkPost's features are focused on protecting your sender reputation, which helps to keep emails out of the Junk Mail folder. For example, Signals tracks your email Health Score so you can keep an eye on bounce rates.
It also has 'spam trap' detection which makes it easier to avoid landing on an IP blacklist.
Next, we'll show you how to get set up.
Getting Started with SparkPost
It's easy to set up SparkPost with WP Mail SMTP. Our Setup Wizard will walk you through the whole thing.
First, you'll need to create your new SparkPost account. It offers a test plan that allows you to send up to 500 emails each month free, without adding a credit card.
The test account is great for developers, and you can also use it to try out the platform before upgrading to a paid plan.
To sign up, you'll want to scroll down to the Email Sending section on the SparkPost homepage. Click on Get Started to open the pricing page.

When you see the pricing table, move the slider left or right to select your ideal plan. You can choose to create a regular 'global' account or set up your account in the EU.

And that's it! From there, you can set up your Sending Domain and DNS. We've got beginner-friendly SparkPost documentation for WP Mail SMTP to help you get things set up quickly and easily.
Looking Ahead
As ever, we worked hard to include a ton of tweaks and improvements to make WP Mail SMTP even better and easier to use. So upgrading to WP Mail SMTP 3.2 will solve some small issues and keep your emails sending smoothly.
Meanwhile, we're already busy working on ideas for our next release and we'd love to hear your feedback. Just leave a comment here and we'll take note of your suggestions as we plan ahead.
As always, we're grateful for your support. Thank you for being a WP Mail SMTP customer! We hope you enjoy trying out SparkPost on your site.
Jared Atchison