Would you like to resend an email from your WordPress site? If you've enabled email logs, WP Mail SMTP lets you easily send any email again with just a click.
This guide will show you how to resend an email in WP Mail SMTP.
---
Before you jump into this tutorial, be sure WP Mail SMTP is installed and activated on your WordPress site and that you've verified your license. Then you'll need to turn on email logging.
Resending Emails
To resend an email, you will need to go to WP Mail SMTP » Email Log and click on the subject of the email you want to resend to open its individual log page. Then click on Resend in the Actions menu.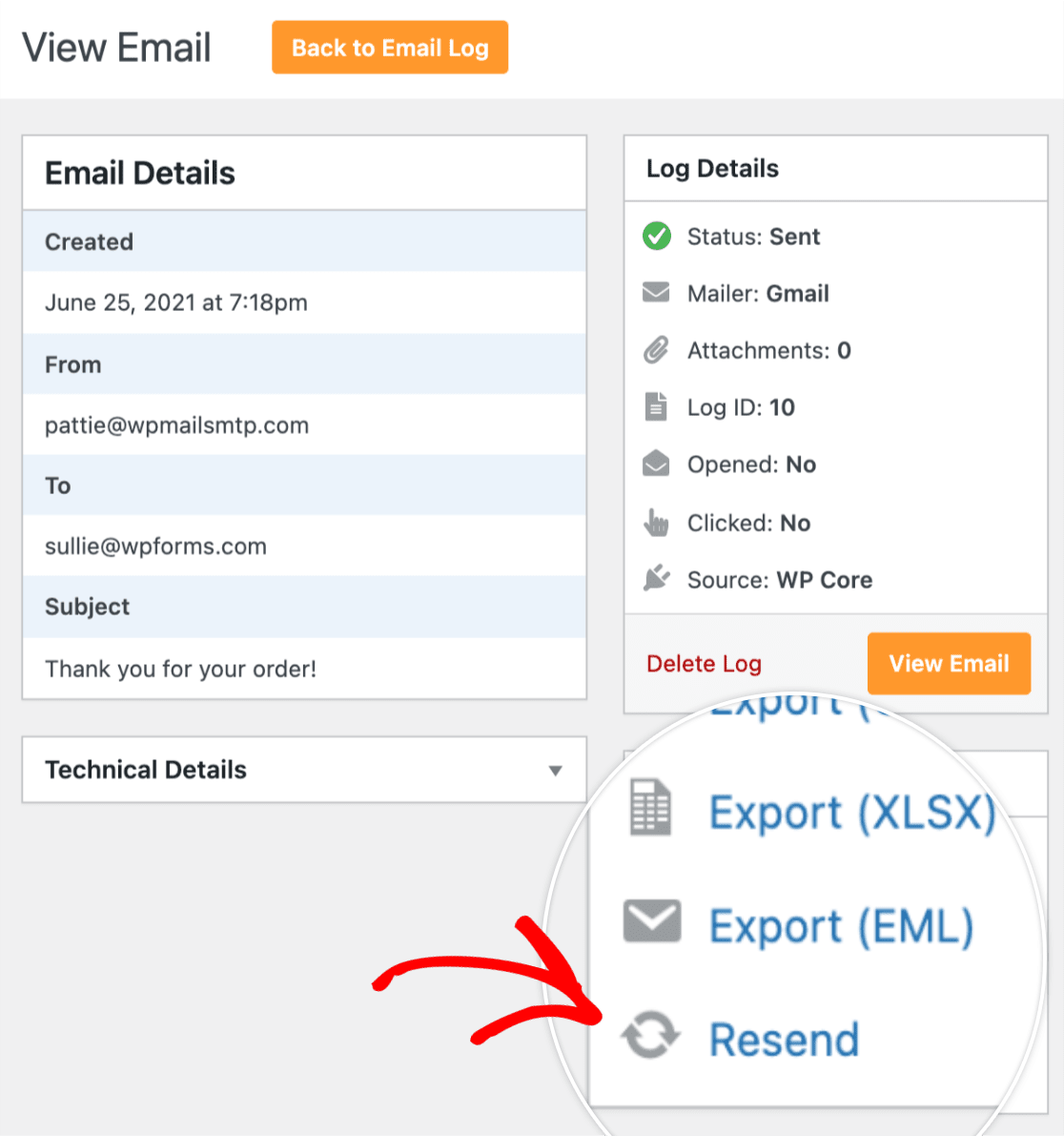 Note: Before you can resend emails, you'll need to enable the Log Email Content option in your email log settings. Please note that this option allows your email logs to capture the content of emails and may capture sensitive information.
After you click Resend, a confirmation popup will appear with an option to modify the email recipient. If you'd like to add multiple recipients, be sure to separate each one with a comma.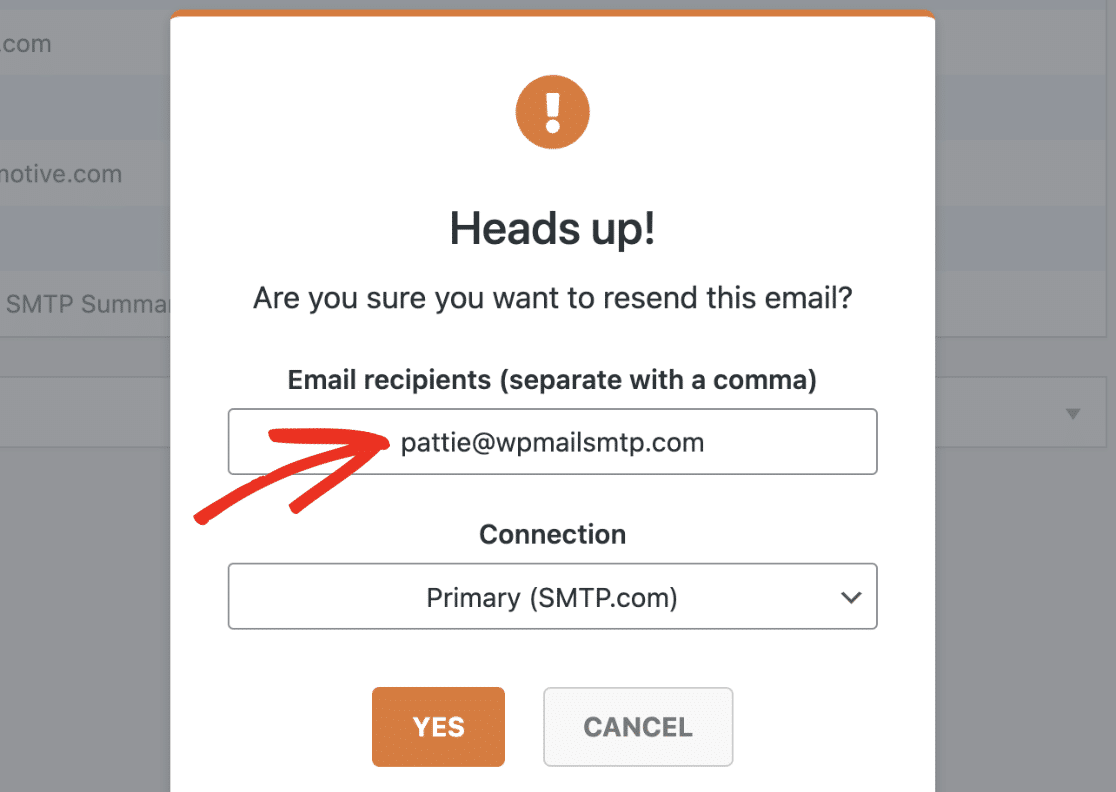 Under Connection, you can choose any of the additional connections you've configured on your site.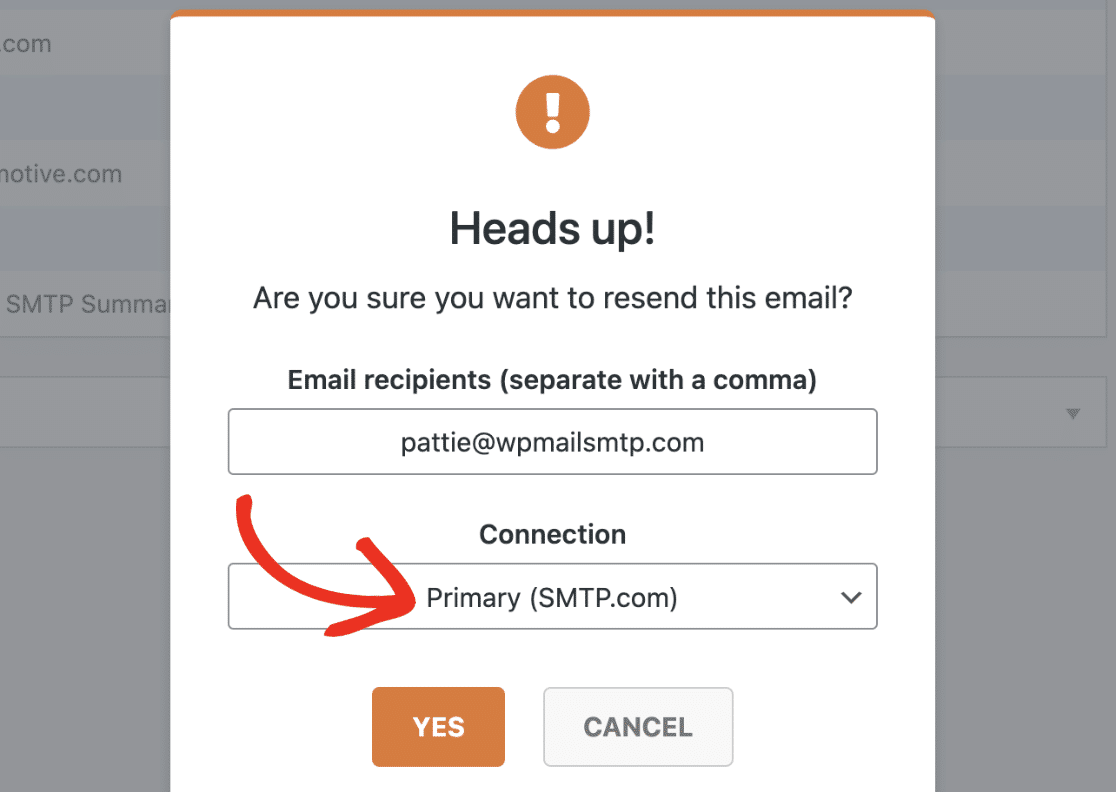 Once you're ready, click the Yes button to resend the email.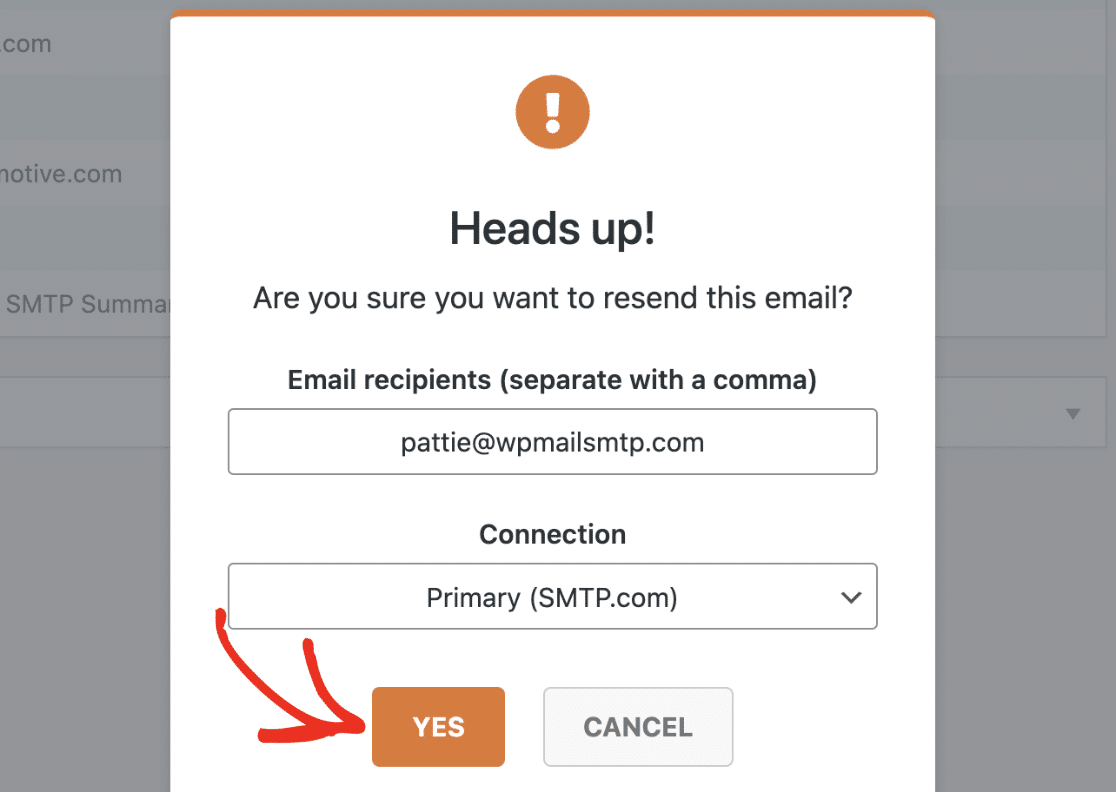 When the email is successfully resent, another popup will appear that reads, "Email was successfully sent!"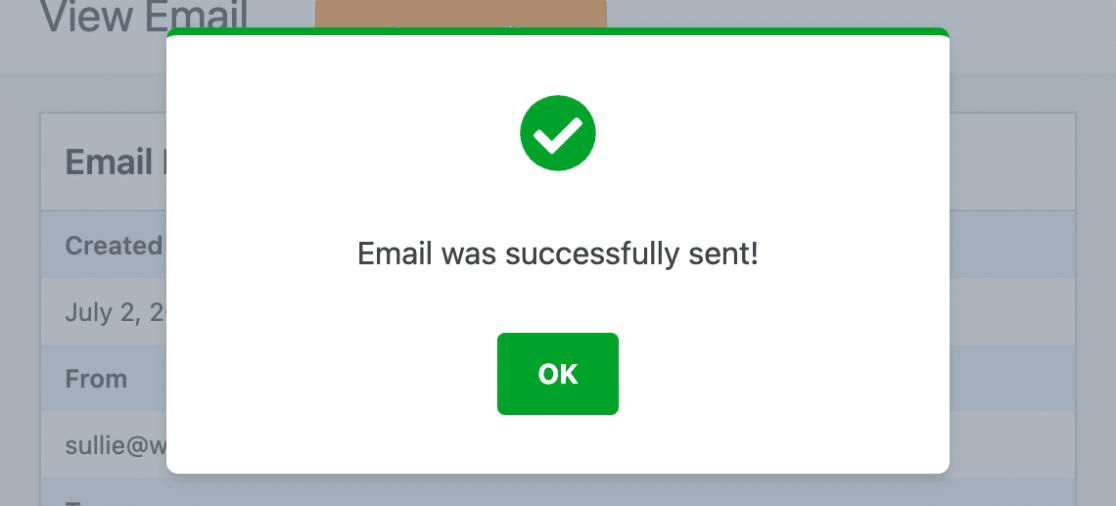 Resending Emails in Bulk
If you need to resend multiple emails, you can use the Bulk Actions dropdown on the Email Log page to send them all at once. Use the checkboxes to the left of each subject to select the emails you want to resend.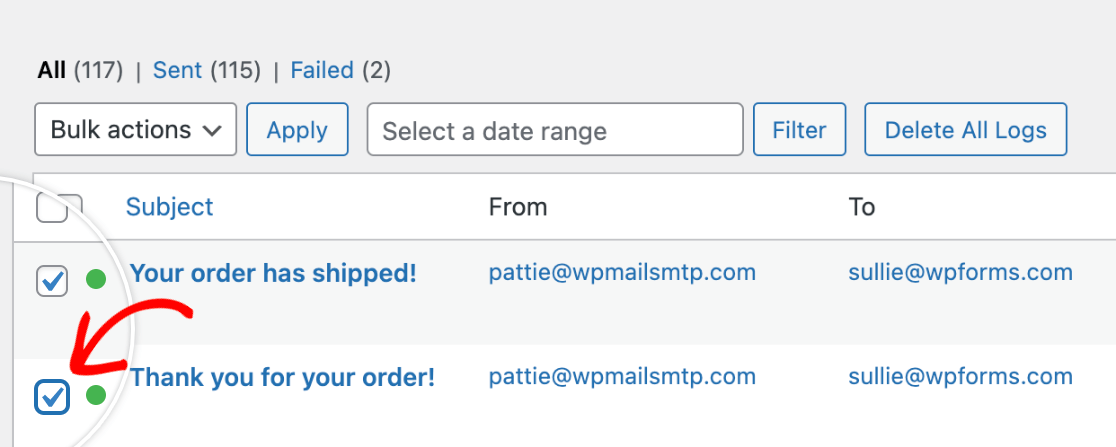 Then choose Resend from the Bulk Actions dropdown and click Apply.

A popup will then appear reading, "Are you sure you want to resend selected emails?" Below that, you'll see the Connection dropdown. Here you can choose which mailer connection you'd like to use to resend the email.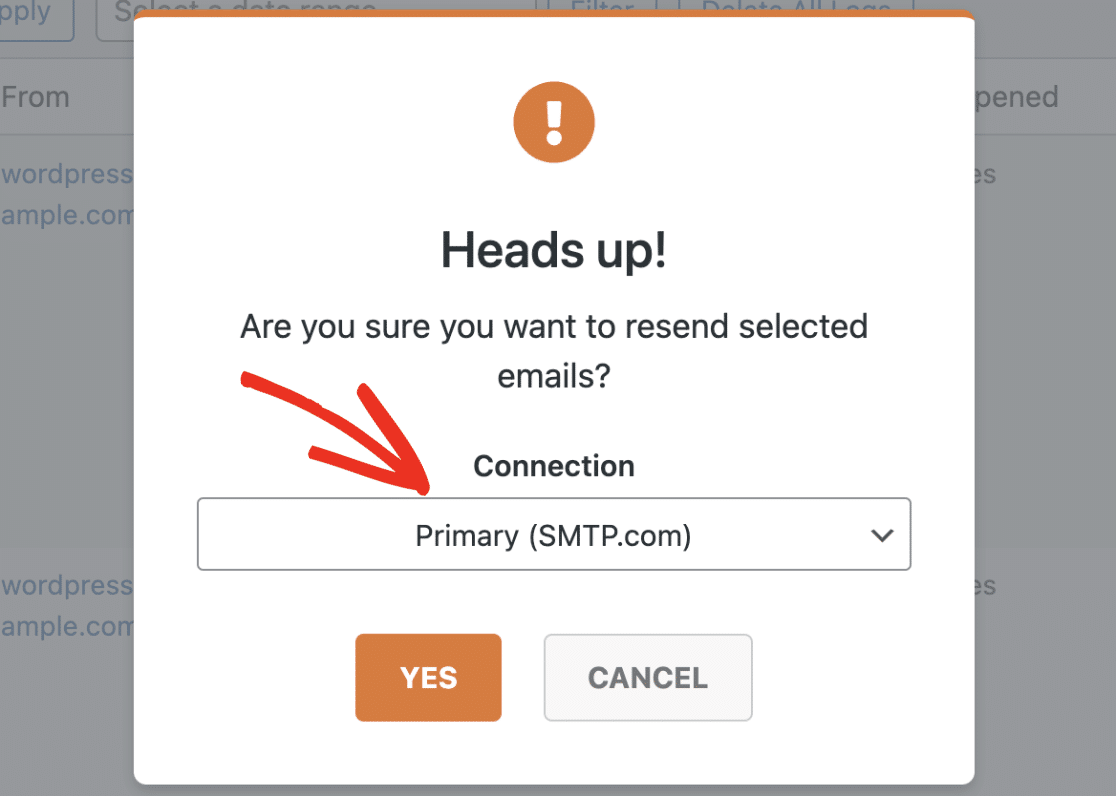 When you're ready, click Yes to proceed.
You'll then see a confirmation popup that says, "Emails were added to the send queue. If these selected emails have their email content, they will be resent shortly."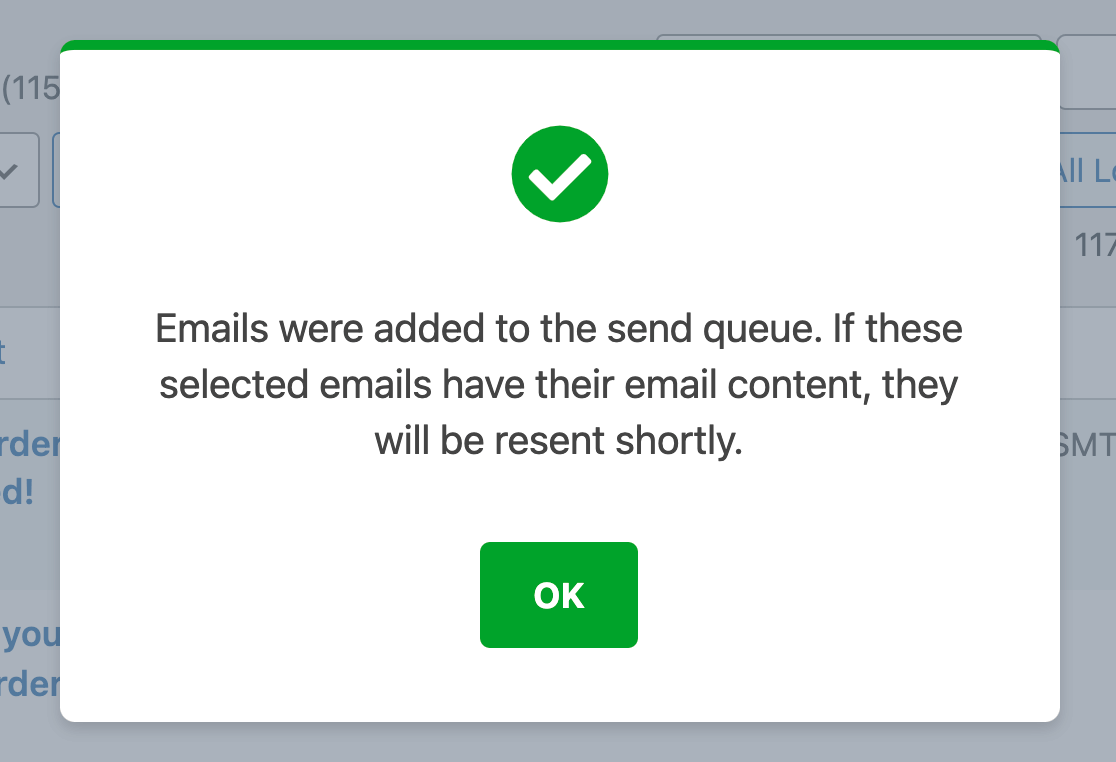 That's it! Now you know how to resend an email from your WordPress site using WP Mail SMTP.
Next, would you like to learn more about all of the information you can see in your email logs? Check out our tutorial on viewing email logs in WP Mail SMTP for all the details.