WP Mail SMTP 1.7 has just been released and we think you'll love this update.
The plugin's getting even smarter and it's easier than ever before to use the email logging feature.
Let's take a look at what's new in the latest release of WP Mail SMTP.
Easily Search Through Email Logs
WP Mail SMTP now offers you the ability to search through your email logs.
Because you use the WP Mail SMTP plugin to solve email deliverability issues, WordPress emails are already being successfully sent out from your site. And if you've enabled it, all those emails are stored in email logs.
But we realized that for medium or large websites, email logging wasn't easy to use without a search function. Combing through thousands of emails manually wasn't something we wanted our customers to have to do to find what they needed.
So we added a search bar that lets you look things up through either email addresses, headers, or the content of your email logs.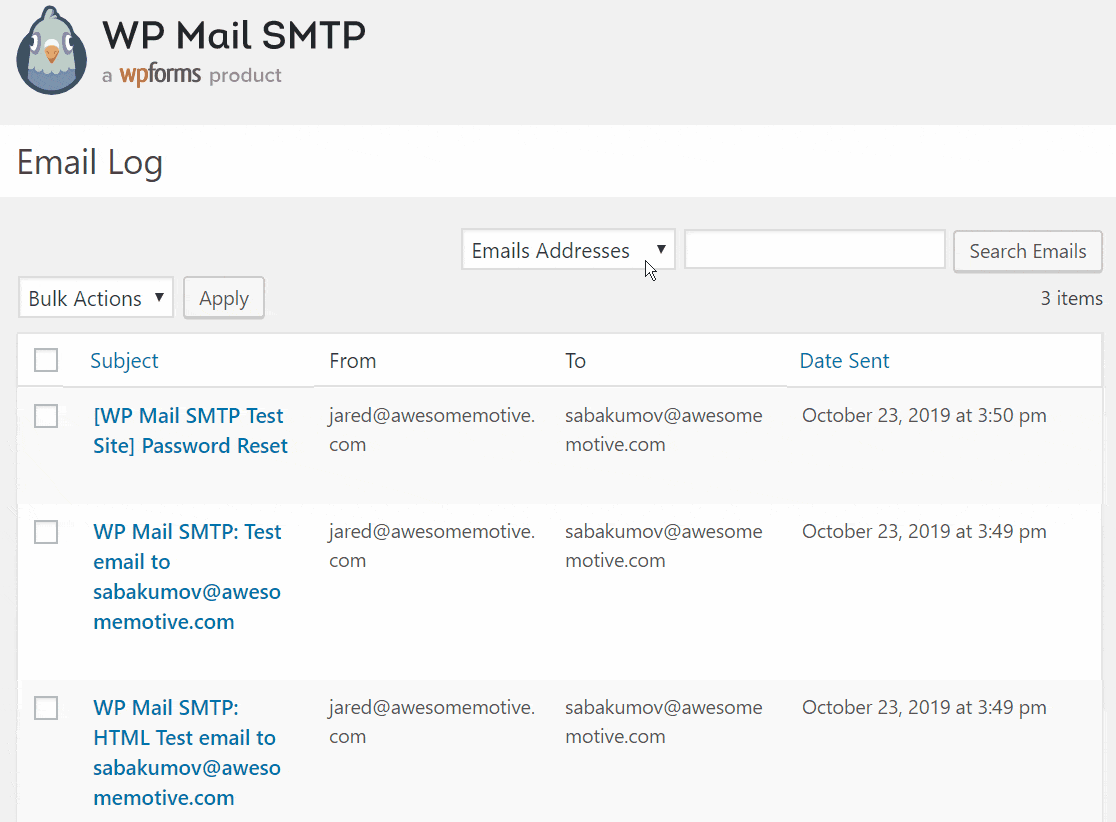 We've been delighted about all the positive feedback around email logging, so we wanted to make it even better. We think the new search feature will make things even simpler.
Block All Emails for Complete Control
For developers and advanced users, you'll notice in this update that we created a constant to block all emails. This can be found in the plugin under Settings » Misc.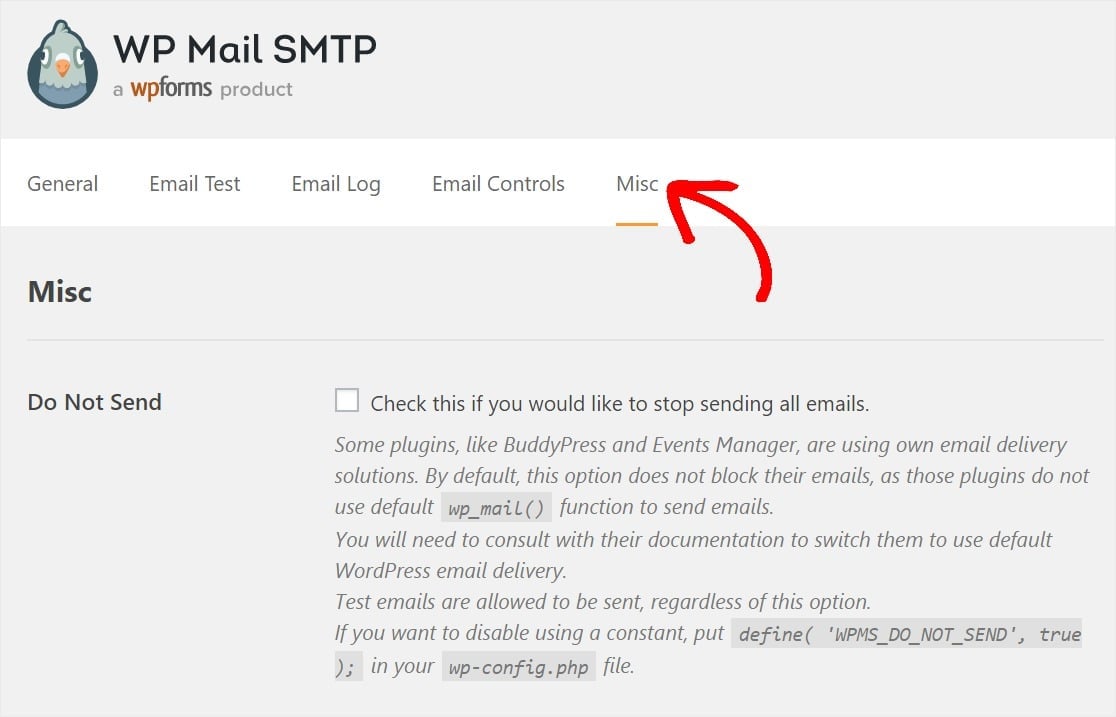 You can use this to make sure no emails are accidentally sent out. We created this when we discovered that this could be a useful tool on a developer or local site.
That way, an automated email won't be sent out to your customers from a test site.
So that does it for the newest features you'll find in WP Mail SMTP 1.7! Make sure to update the plugin and let us know if you have any thoughts.
We're grateful for your continued support and we look forward to continuing to bring you new, useful features to help you with your website and business.
Lisa and the WP Mail SMTP team
Don't have a WP Mail SMTP Pro license yet? Click here to get started with email logs today!