Today we're celebrating the release of WP Mail SMTP 3.1.
And with it, we're thrilled to welcome Postmark – our brand new mailer!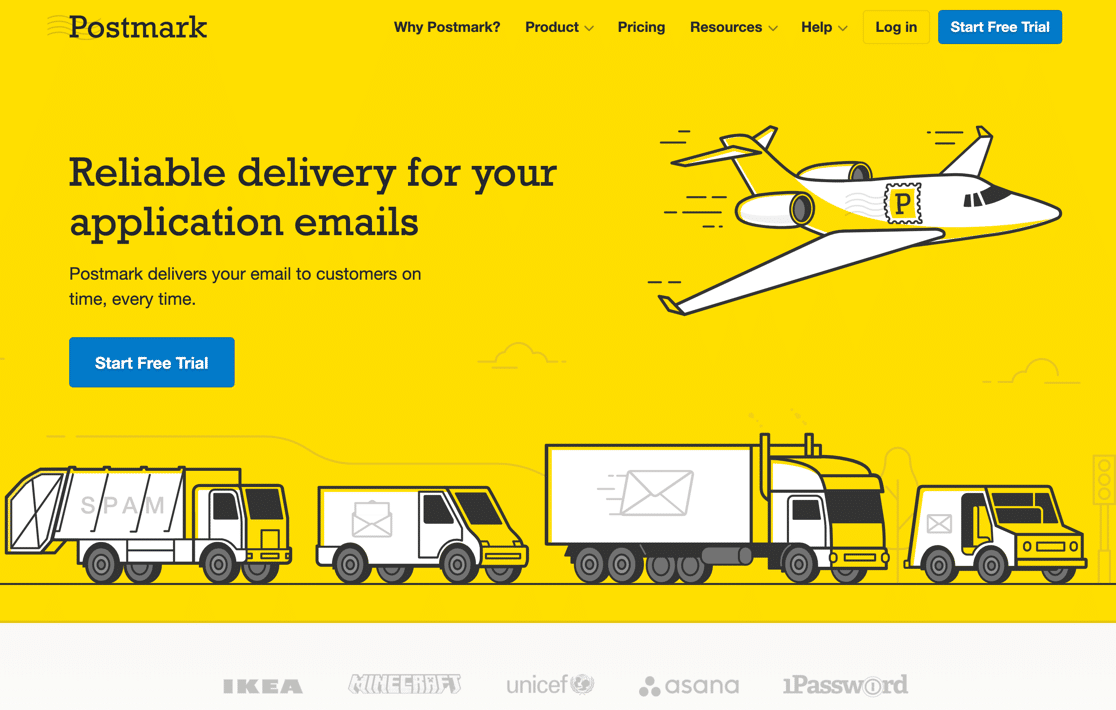 We're super excited about welcoming Postmark to our family of email providers. Now you can benefit from its reliable and speedy email delivery service in WordPress.
(And the delivery speeds we've seen in testing are seriously impressive.)
So if you're running an online store, or you have a busy membership site, this could be the email provider you've been waiting for.
Let's take a closer look.
Fast Email Delivery From WordPress
We know that email is vital for the success of your website. Helping you receive messages reliably and quickly is our #1 goal.
So when we saw Postmark's promise of immediate email delivery, we just knew we had to try it for ourselves.
And wow… it sure is fast!
Here's an example of real Time to Inbox data from Postmark: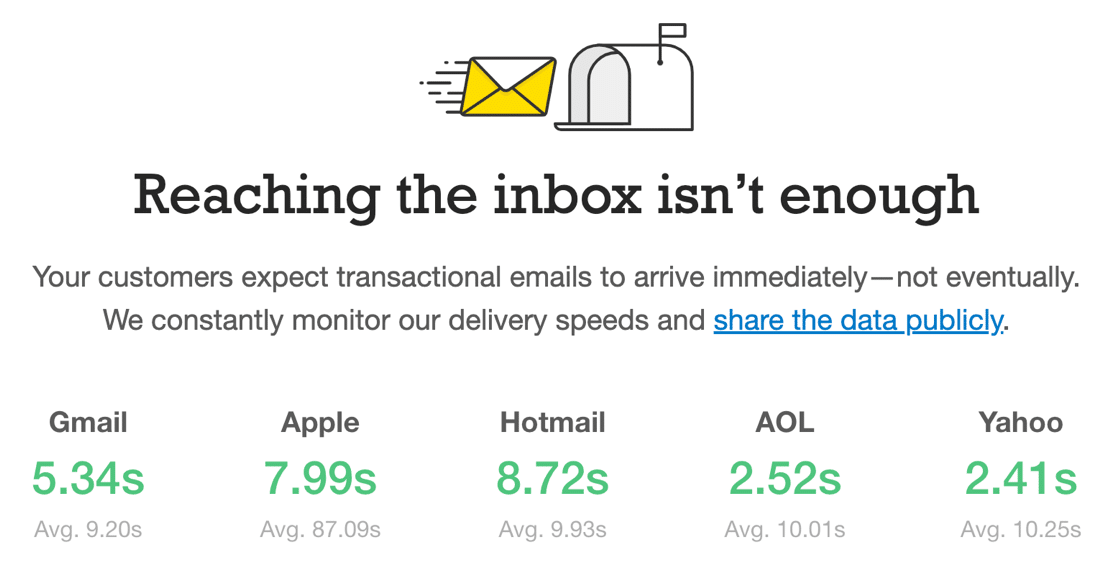 That's the real delivery time for Gmail, Yahoo, and other top providers at the time we snapped the picture. (You can check the real-time delivery statistics right now on the Postmark status page.)
Both our Lite and Pro customers can benefit from these awesome speeds in the new release of WP Mail SMTP.
Perfect For Transactional Email
Instant email delivery is particularly important for transactional emails.
Transactional emails are the most urgent, time-sensitive notifications that your WordPress site sends, like:
WooCommerce order emails
Password reset emails
New user account emails
Double optin confirmations
Your customers expect transactional emails to arrive in seconds. And that's Postmark's promise too. So what's its secret weapon?
It keeps bulk emails completely separate from transactional emails.
That means it's able to optimize its infrastructure for lightning-fast speeds.
The Postmark API is secure and GDPR-friendly. In fact, using an API is more secure and reliable than using a regular SMTP server to send WordPress emails.
On top of that, Postmark says its entire business is based on "never losing a single email". If you've been struggling with contact form notifications that seem to vanish, that'll be music to your ears.
How to Use Postmark + WP Mail SMTP
If you're a Lite or Pro customer, you now have access to our brand new Postmark mailer in WP Mail SMTP 3.1.
After updating the plugin to the latest version, head to WP Mail SMTP » Settings and hit Launch Setup Wizard.

Start the Setup Wizard and then select the new Postmark mailer right here: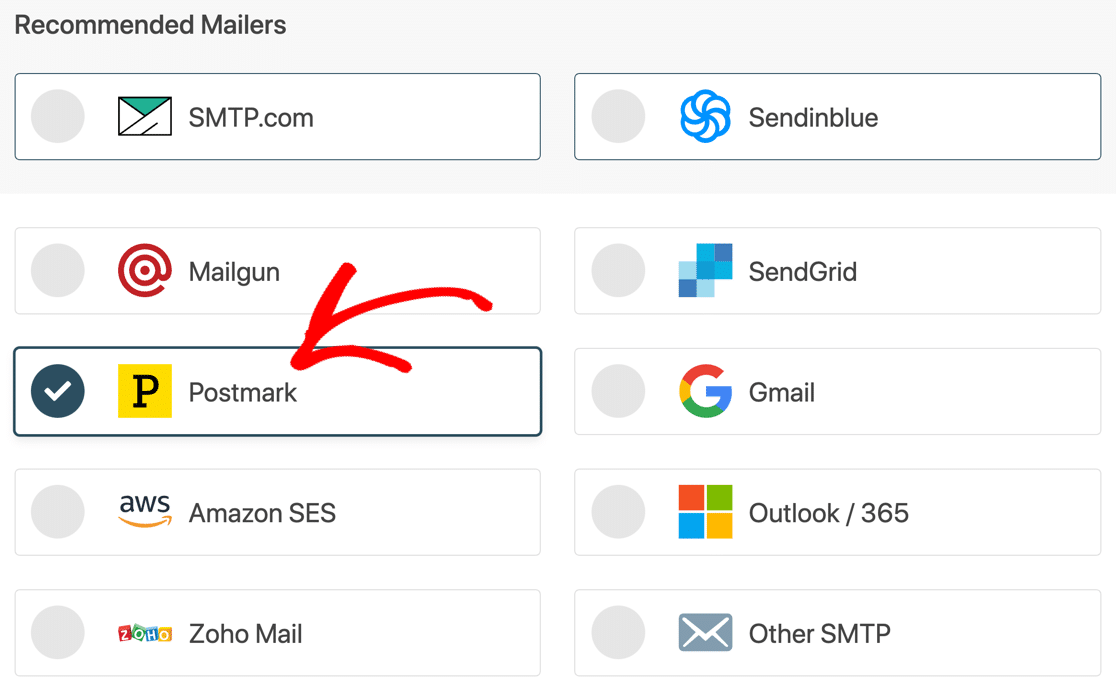 That's it… the Setup Wizard will guide you through the rest!
Postmark will give you 100 free emails each month. From there, pricing for Postmark's transactional email service starts at $10 a month, so it's super accessible for any kind of business.
We can't wait for you to try it out!
We Want Your Feedback
We'd love to know about the features you'd like to see in the next release of WP Mail SMTP. And if you have any suggestions for new mailers, be sure to comment and let us know about those too.
From the whole team here at WP Mail SMTP, thanks for your ongoing support!
Jared Atchison