We're thrilled to be rolling out a new version of WP Mail SMTP, which will give our Pro users greater control over email delivery than ever before.
Introducing Backup Connections and Smart Email Routing.
Wondering what makes this update so exciting?
With WP Mail SMTP 3.7, you get additional mailer connections that you can use in exciting ways.
For example, you can set one of your additional connections as your backup connection. You can also use additional connections for different purposes with advanced routing rules.
Read on to learn about these new and super useful features.
Never Lose an Email With Backup Connection
WP Mail SMTP is highly effective at making sure your emails always get delivered. However, there's a chance of a technical issue or an outage on your Primary Connection, causing email failures.
To address this issue, we've built the new Backup Connection feature. Now, you can add an additional connection that serves as your backup when your Primary Connection fails.
The result? Your emails continue to send, and your business keeps running without interruptions even if your Primary Connection is down.

The Backup Connection setup process is just as easy as configuring your Primary Connection.
Just configure your mailers as you normally would from the new Additional Connections tab, and you're good to go!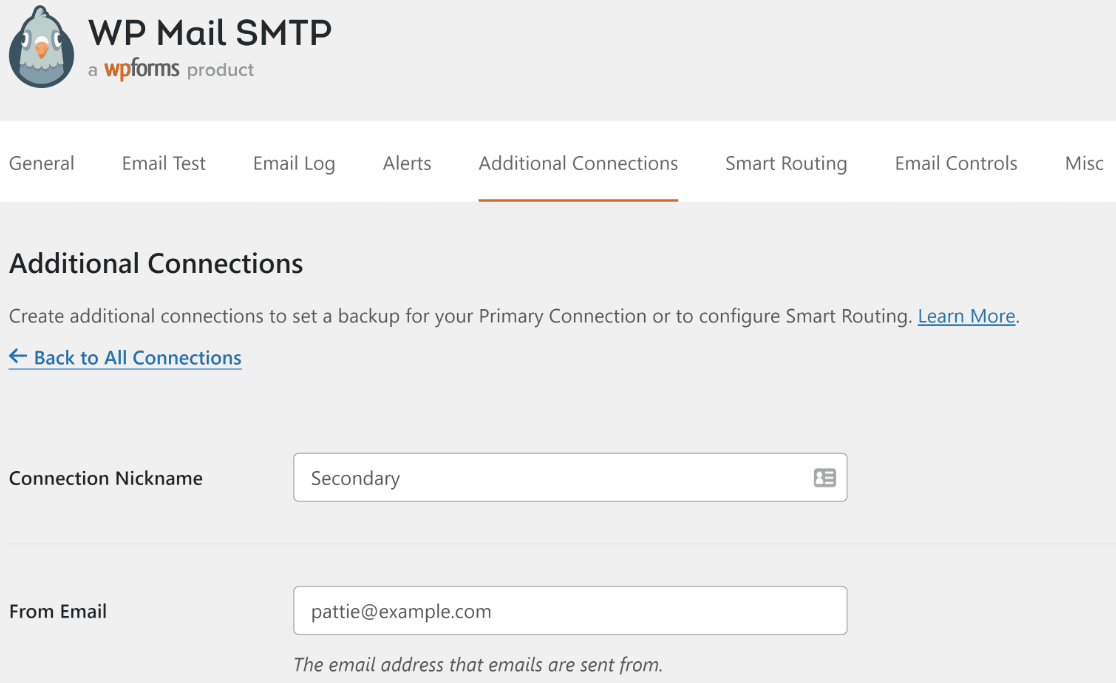 We think that every email that fails to send is a lost opportunity for growing your business. With a backup connection, you have the perfect fail-safe to make sure your emails always reach the recipient without a hitch.
Conditional Logic for WordPress Emails
We're also super excited to be rolling out the brand new Smart Routing feature, which was highly requested by many of you.
Using Smart Routing, you can send emails from different mailers based on conditions defined by you.
For instance, would you like to send your WooCommerce order emails via Sendinblue while your form notifications are sent via SendLayer (or any other mailer)?
If so, then Smart Routing is the perfect feature for you!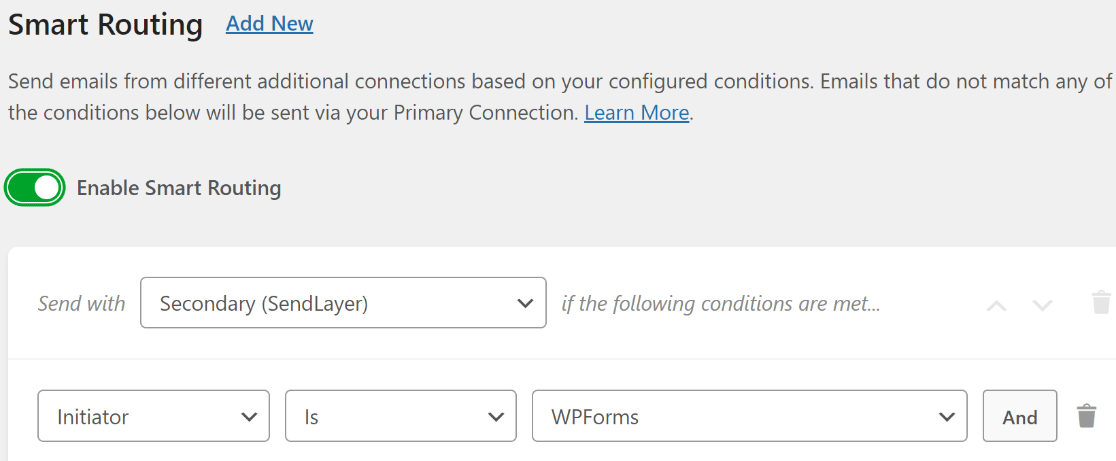 It's worth noting that emails that don't meet your smart routing rules will continue to be sent via your Primary Connection.
There are many possible email routing rules you can create with this feature.
You have the flexibility to define conditions based on various email elements like Subject, From Email, Initiator, and more to get full control over your emails.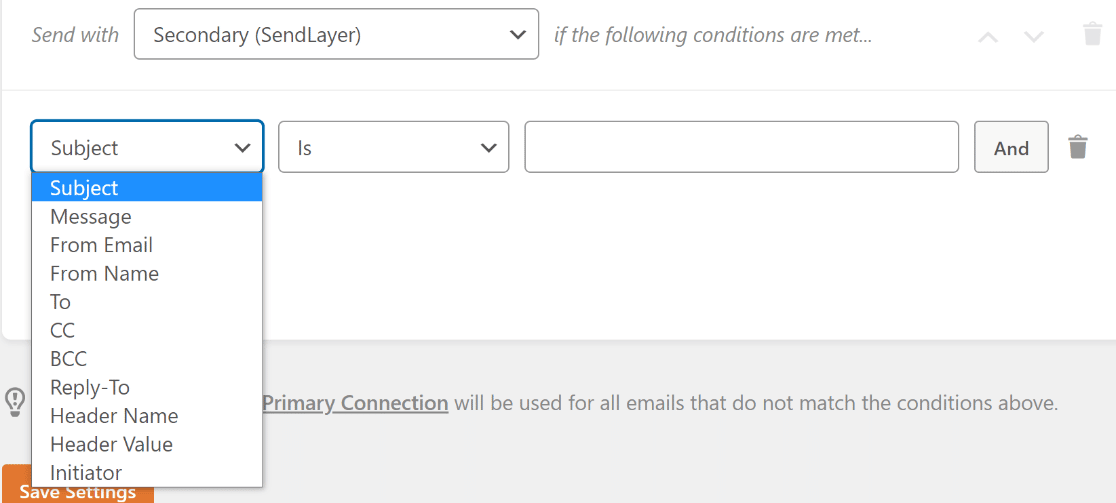 As one of the most highly requested features, we've made Smart Routing super easy to work with, so you can freely create the most effective email workflows for your business.
Looking Onwards
This release includes some of the biggest additions we've made to WP Mail SMTP the whole year.
For the next year, we've already got several super exciting ideas for making WP Mail SMTP even more useful and flexible for our customers.
Meanwhile, we hope you enjoy the added flexibility that our new features offer. Make sure to try it out, and let us know what you think!
Jared