Today's the day! WP Mail SMTP 2.9 is here. And it's our biggest and most exciting release so far!
In this release, we packed in a ton of powerful features that'll help you track and manage your WordPress emails like never before.
Ready for some big news?
Track Email Opens and Clicks
Want to know if the emails from your site are opened and clicked?
If you're a Pro customer, you now have the power of email and click tracking at your fingertips!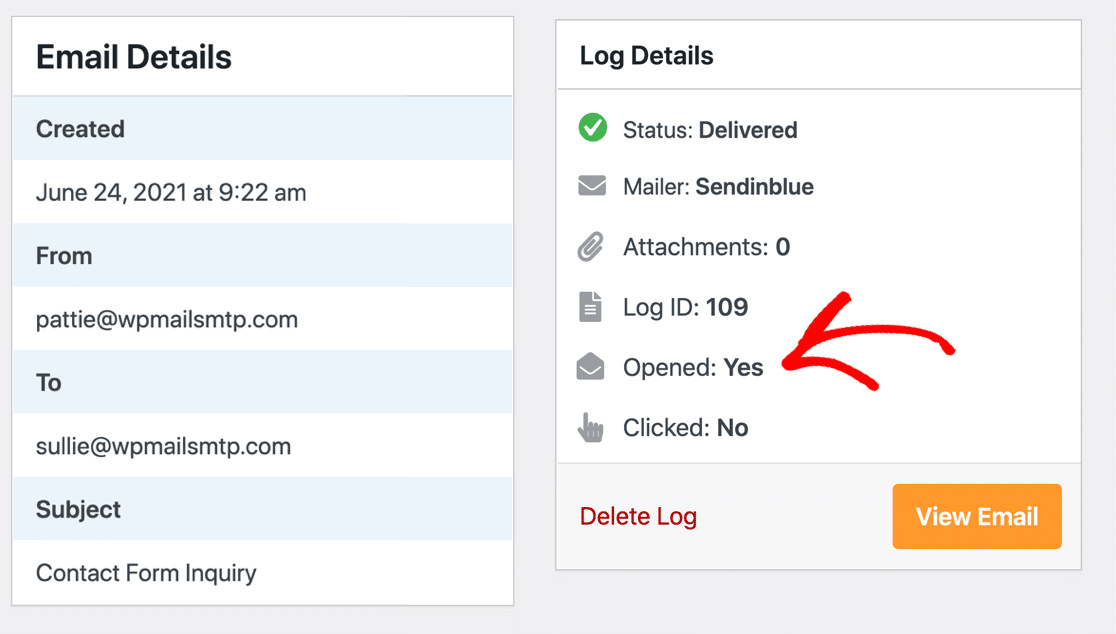 Email open and click tracking lets you easily see if the emails you're sending are getting the attention they deserve.
This is a game-changing feature if you:
Send sales emails or mailshots from WordPress
Run a WooCommerce store and you want to check order emails are being received
Sell online courses and you want to measure open rates on vital course notifications.
Simply turn on email logging, enable tracking – and that's it. The plugin will start capturing clicks and opens in any HTML email sent from your site.

This awesome new Pro feature will let you easily see if your emails are getting engagement. There's no need to edit your email templates or edit any links.
And we're not done yet!
Resend WordPress Emails
You told us you wanted an easy way to resend your WordPress emails. In fact, resending was one of our most requested features this year.
We heard you loud and clear!
From today, our Pro customers can resend emails right from the WordPress email log.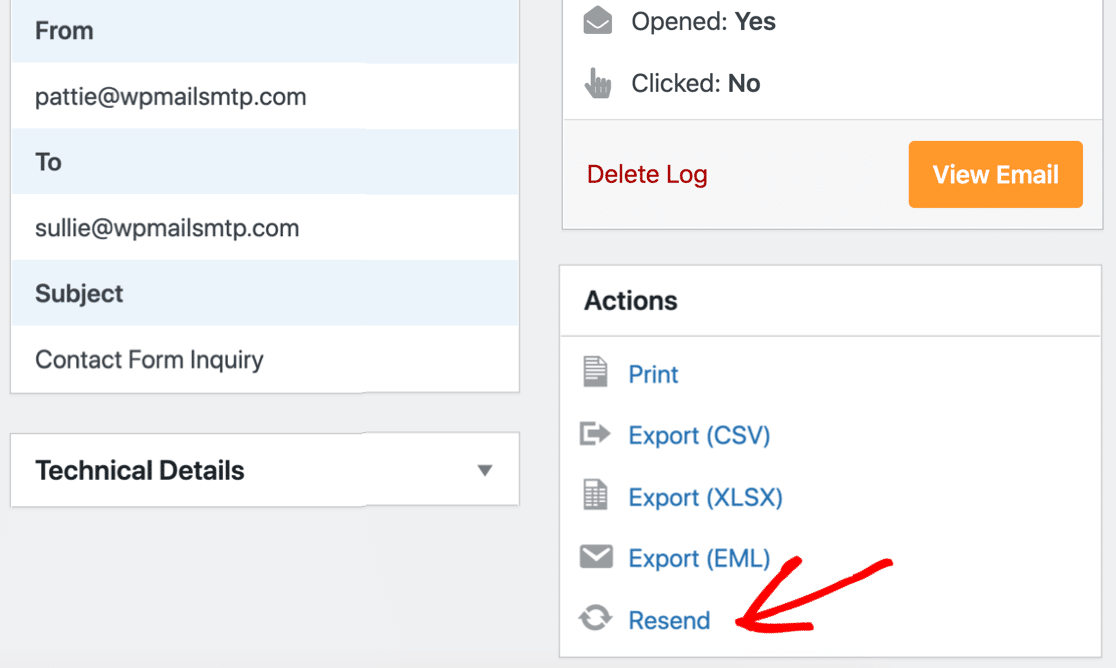 If you notice that an important email has failed to send, you can click and resend it right there and then.
WP Mail SMTP lets you send it to the original recipient or change the email if you want to forward it to someone else.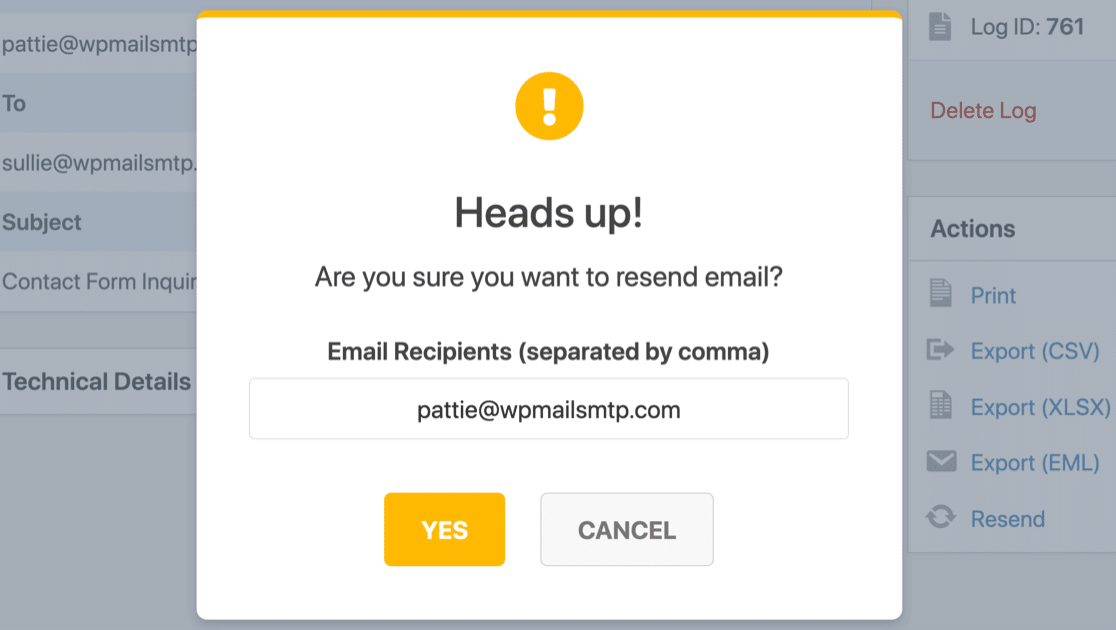 When we added this Resend option, we also added a bulk resend feature so you can easily resend multiple emails with 1 click.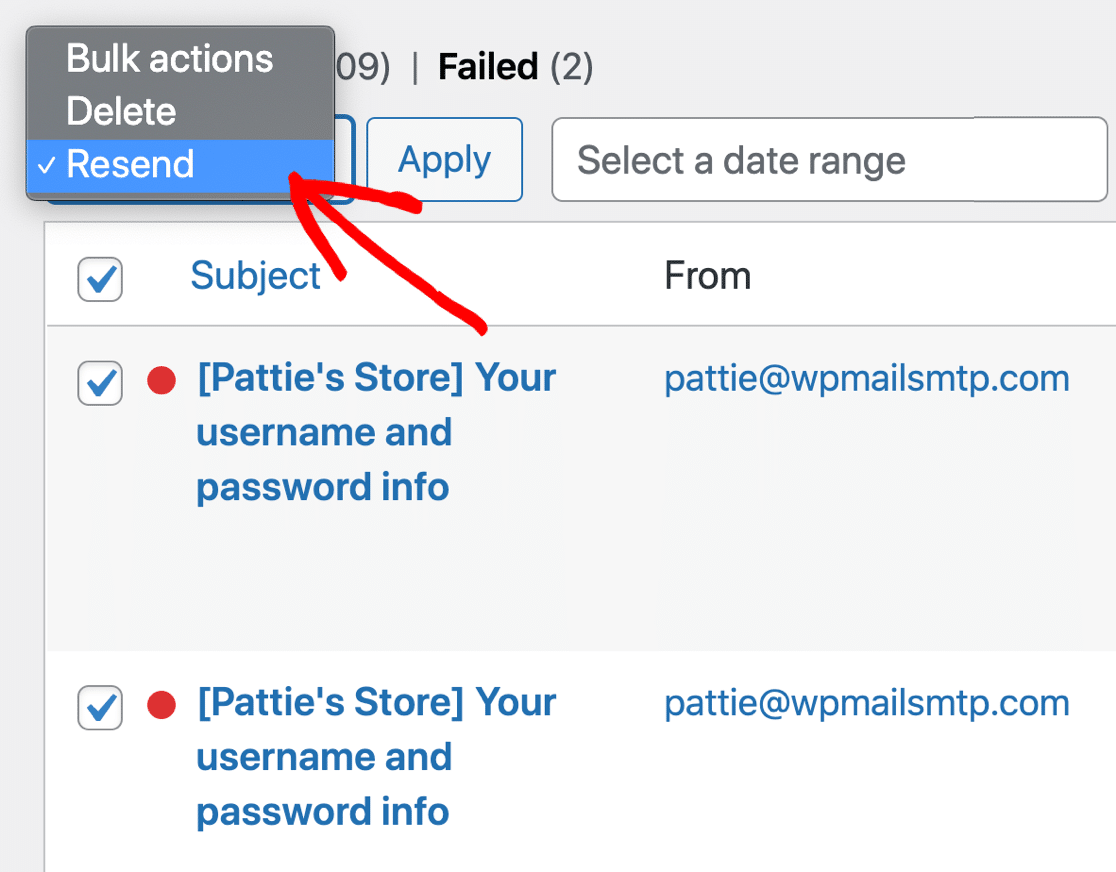 Our smart queueing system will automatically stagger email sending. So your site won't slow down, no matter how many emails you need to resend.
And that brings us to another feature that we know you've been waiting for…
Save Email Attachments
We know you wanted to save attachments in WordPress too. And our new Pro release makes it easy!
When you enable this feature, each attachment is saved along with the original email.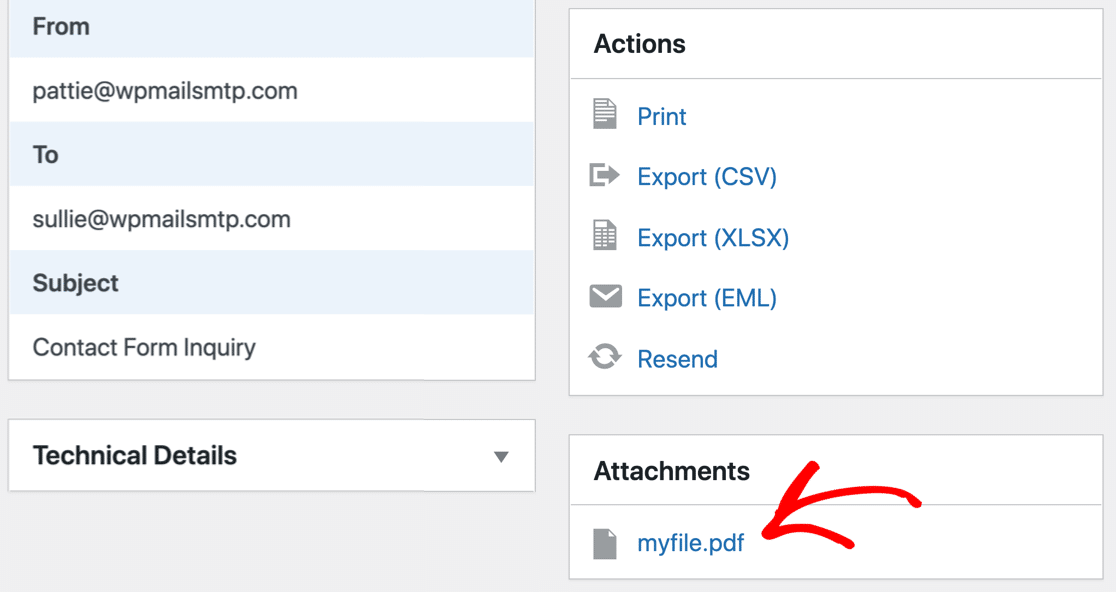 Worried about email attachments eating up disk space? Don't be. When you delete a log, the attachments are deleted with it, so you'll always be in control.
And if you're storing attachments, our new Resend feature will automatically resend those too!
EML Export
Our users loved the XLSX and CSV log export feature in our last release. So in this release, we went one better with a brand new EML export feature in Pro.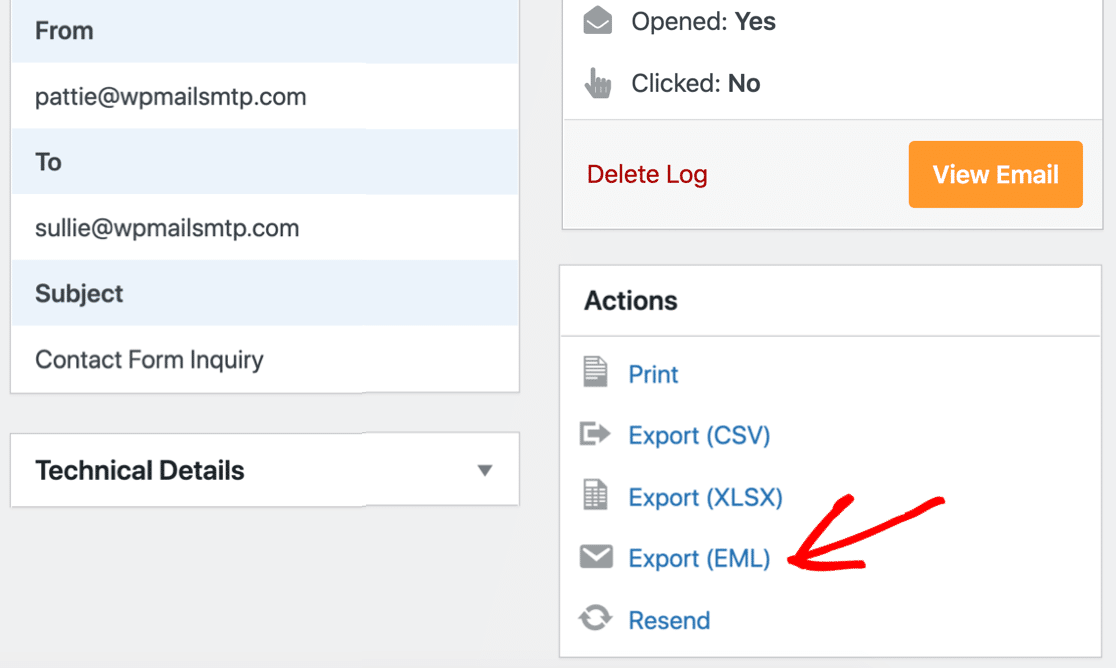 Now you can:
Export individual emails as EML files and open them up in any email client
Bulk export multiple EML files in 1 ZIP.
Viewing emails in EML format gives you a true picture of exactly what was sent. It's an awesome feature for anyone who wants to make sure that their email templates look the way they intended, or if you want to archive sent mails in a visual format.
Network Aggregated Email Log
Finally, a treat for our multisite customers!
Logging into each subsite to view your email logs wasn't ideal, and we wanted to fix that ASAP.
Now you can save time by loading any of your subsites' email logs in 1 place.
Our 2.9 Pro release adds a new aggregated email log for network admins on multisite installations. You'll find the new dropdown right here on the email log page: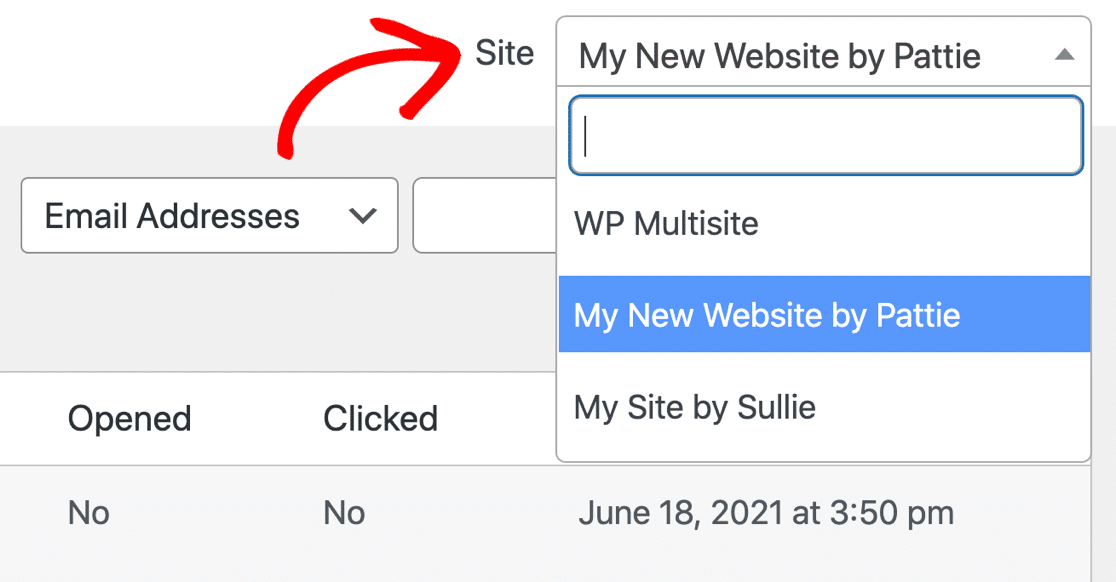 If you're a network admin, you'll love how easy it is to access email logs from the main site's email log page.
Working with hundreds of subsites? No problem! We made the dropdown searchable so you can jump to any site's log file in seconds.
This multisite update is live in our 2.9 Pro release, and here's the awesome part: you can still let each site have its own individual settings page if you want to.
What's Up Next?
We packed a ton of new features into this release. But there's still more to come!
What are you waiting for? Join the 2M+ customers who already enjoy awesome email deliverability with WP Mail SMTP.
From all of us at WP Mail SMTP, thanks for your support. And keep your feature requests coming! We truly value your feedback and ideas.
– Jared and the WP Mail SMTP Team