WP Mail SMTP 3.0 is here! Today's release is another huge milestone that takes WordPress email reporting to the next level.
You told us you wanted more data, and you wanted an easier way to see it. We're super excited to present 2 brand-new features that help you do both!
NEW: Email Reports
Did you know that 20.4% of all emails go to spam, or remain undelivered forever?
WP Mail SMTP includes a brand new email report to help you monitor deliverability and hit your customers' inboxes without fail.
The new email report chart includes delivery data, opens, and clicks for every email sent. It's the most powerful email reporting available for WordPress websites.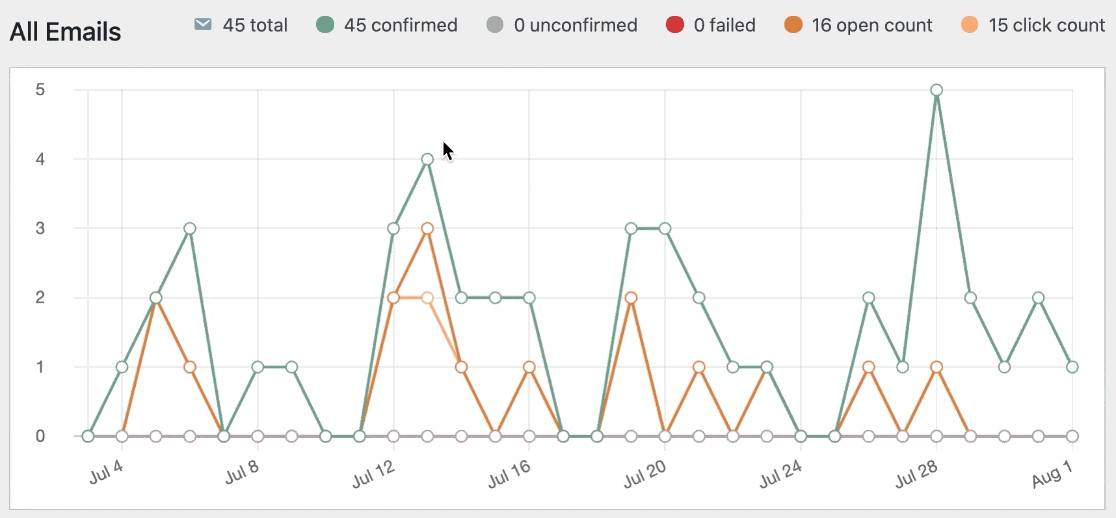 We also made it easy to customize the report so you can see the data that matters most for your website.
Right under the chart, you can filter by date and search for specific messages.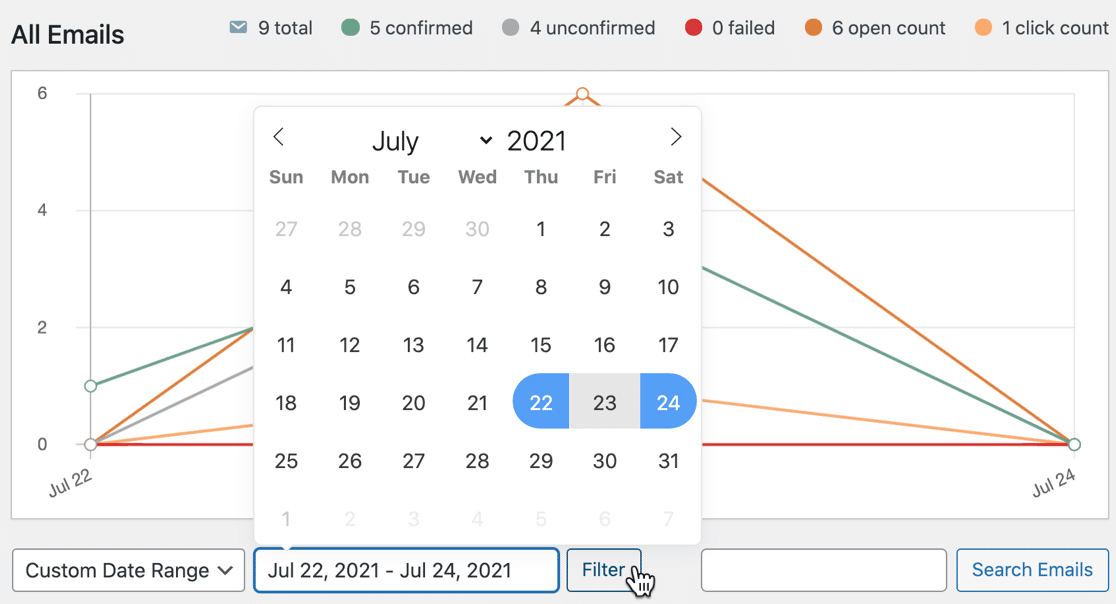 And there's more!
Customers said they loved our open and click tracking, but they also wanted full open and click-through rates for each email sent.
In our new Pro release, we added the ability to track any email's performance by subject line. This is a real game-changer if you send campaigns, newsletters, or any kind of customer communication directly from WordPress.

Now it's easier to spot trending issues and emails that need to be optimized for better open rates.
Want to drill right down and see how a specific email performed? Click the icon to create a completely custom chart for any email in your email report.

No matter how you use WordPress or what kind of emails you're sending out, you'll love having this data at your fingertips.
NEW: Weekly Email Summaries
Want to monitor your WordPress emails without logging in to your dashboard? You'll love our new weekly email summary!
Each week, we'll send your email statistics right to your inbox, saving you time and keeping you fully informed.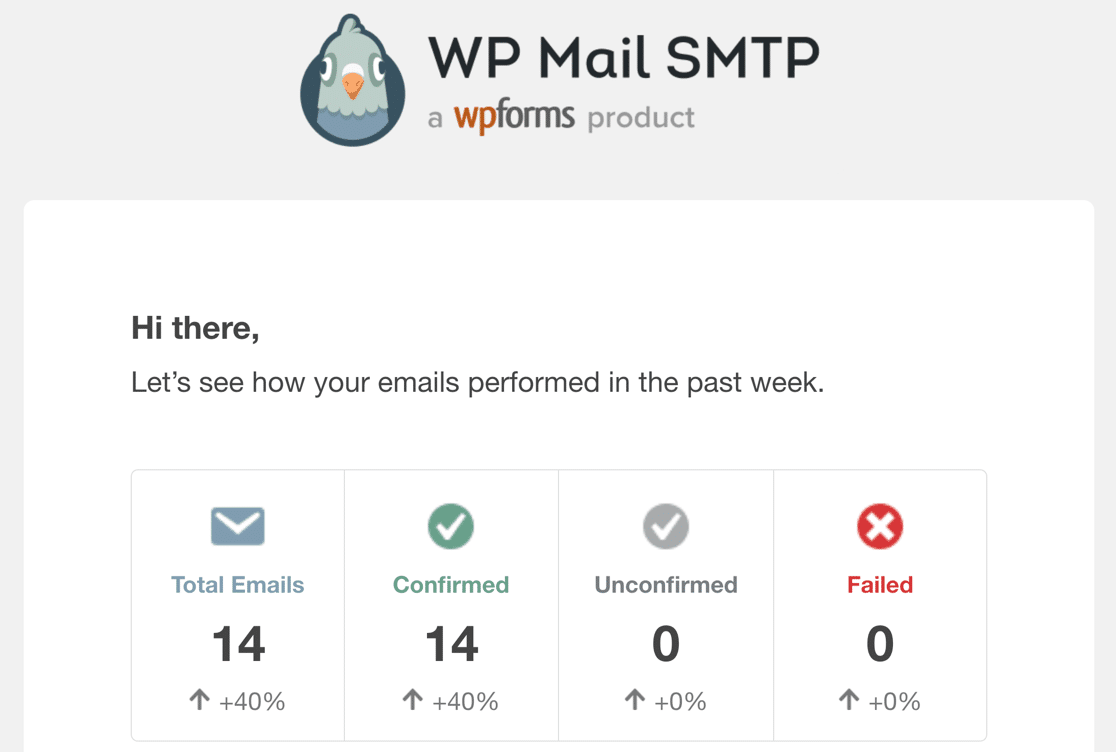 Our Lite customers can see statistics about sent emails, while our Pro customers can see deliverability data as well. Either way, if you manage multiple sites, this will save you a ton of time.
We also know that Pro customers also want a quick way to measure campaign performance – particularly developers and agencies who report to clients.
So with a Pro license, you'll see open and click rates for your top emails.
Now there's no need to log in and out of each site to check these stats; we'll generate the report and send it to you automatically.
Enhanced weekly email summaries are enabled for all Pro customers now. If you're a Lite customer, you can enable your email summaries on your WordPress dashboard.
Improved Error Logging
Our 3.0 release includes a bunch of tiny improvements behind the scenes, but we wanted to mention one in particular.
We're committed to giving you the best possible experience with WP Mail SMTP, so we've improved our error logging.
Don't worry: you don't need to view this data. But if you run into problems, it means our support team will be able to fix your WordPress emails faster than ever before.
Thanks again for your support. We hope you enjoy the awesome new features in the best SMTP plugin for WordPress!
Jared Atchison