Are you ready to install the brand new version of WP Mail SMTP?
In this release, we've included 2 improvements that we know you've been asking for.
Let's dive right in!
Use More Than 1 Gmail Alias in WordPress
WP Mail SMTP supports Gmail aliases. And in this release, we've made this feature even more awesome!
When you install version 2.7, you'll be able to use a different Gmail alias for different parts of your site.
For example, you could send WPForms notifications from [email protected], and have your WooCommerce orders come from [email protected]!

You can set this up easily in the plugin.
This awesome new feature is now available for our Lite and Pro customers. To learn how to use it, check out our guide to using Gmail aliases in WP Mail SMTP.
Give it a try – we'd love to know what you think.
NEW! Pro Dashboard Widget
It's important to be able to track email deliverability in WordPress so you know that your emails are being successfully delivered.
In our 2.7 release for Pro customers, we really beefed up the logging features to make tracking emails easier.
When you upgrade to Pro, you'll see an all-new dashboard widget that shows your email deliverability statistics at-a-glance.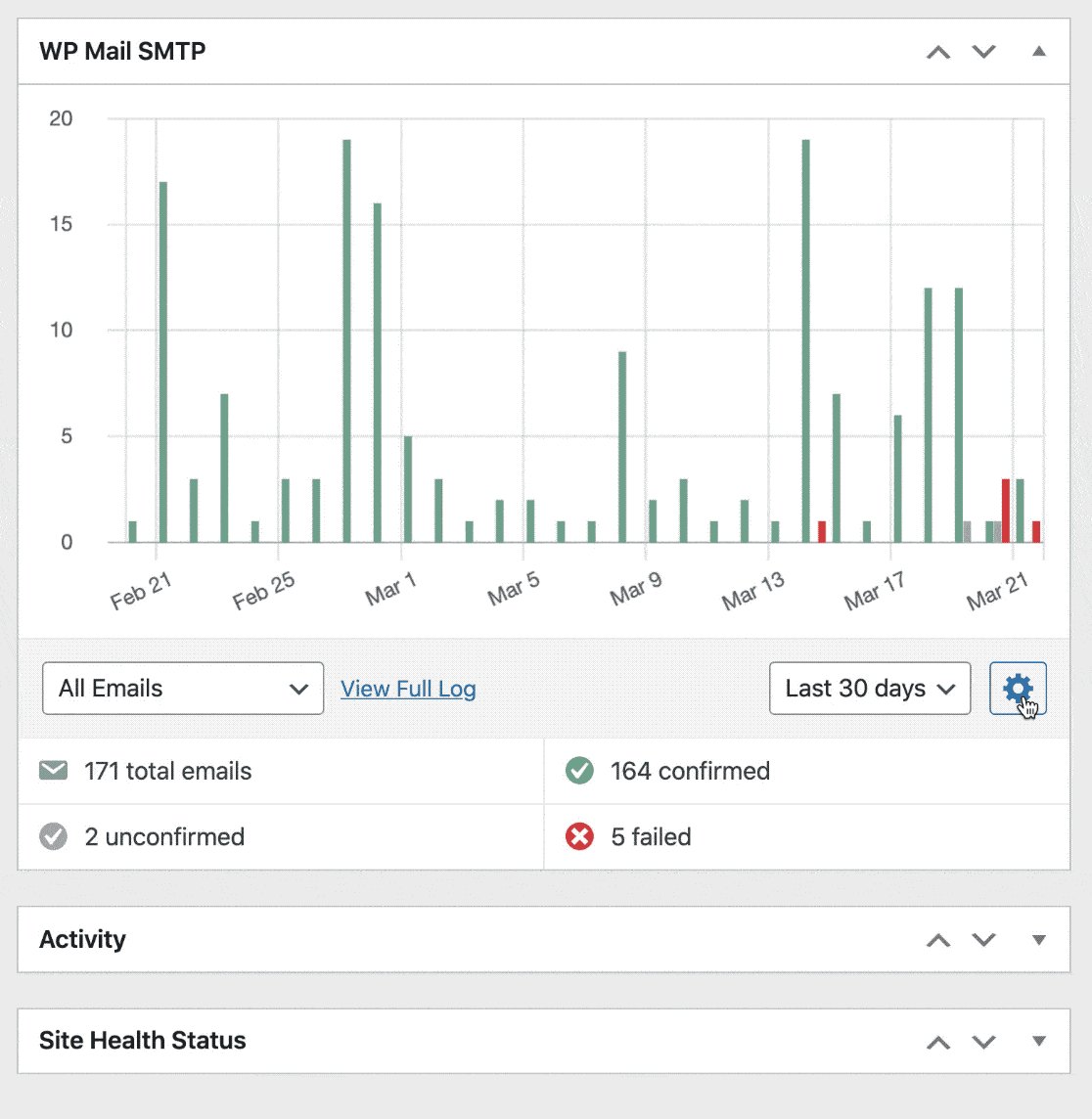 This will help you to spot deliverability issues quickly so you never miss a notification from your website!
The chart is customizable too. You can also change the timeline, and choose just 1 status if you want to drill down into the stats.
And there's more! We also added new filters to our email logging screen to give you more insight.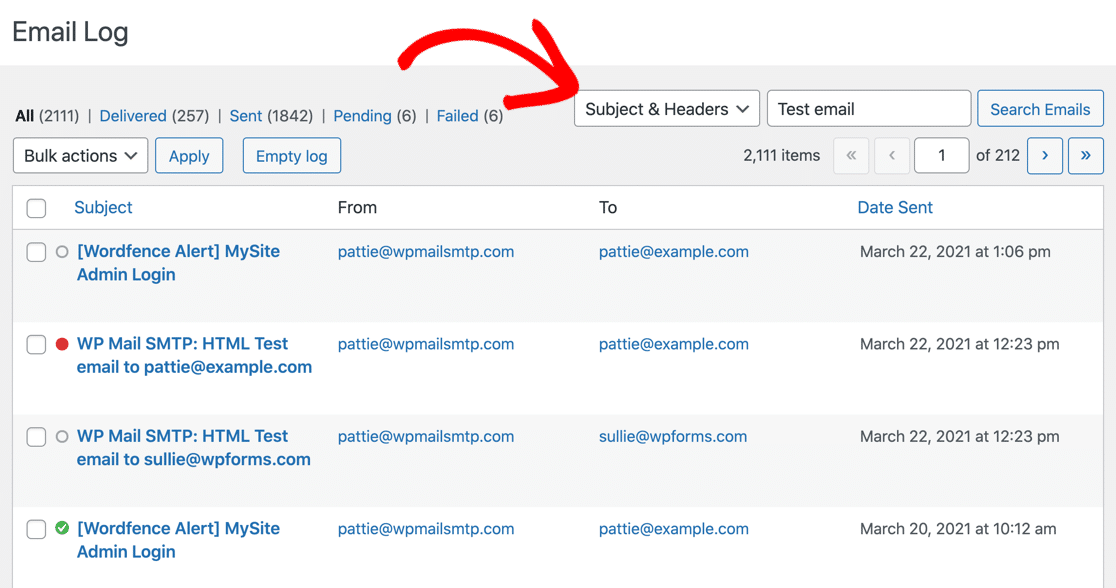 Now it's easy to track your most important notifications to see whether they were sent successfully.
One Last Thing…
We made tons more small changes and improvements under the hood in this release. And with that in mind, there's just 1 more thing we wanted to mention.
From version 2.7, we've dropped support for PHP 5.5. This brings WP Mail SMTP neatly into line with the most recent version of WordPress.
If you're using PHP 5.5, it's important to switch to version 5.6.20 before updating WP Mail SMTP. If you're not sure how to do this, your hosting provider should be able to make this change for you.
We hope you enjoy the new features in WP Mail SMTP 2.7!
As always, if you have any feedback, please reach out – we always take your comments on board.
Jared and the WPForms Team