Are you searching for the right plugins to combine with SendGrid?
SendGrid is a reliable email service provider, ensuring that important emails like user registrations, password resets, and notifications, reach recipients' inboxes and avoid spam folders.
So, it's an incredibly useful tool to integrate with other plugins on your site. But, you probably want to know which plugins SendGrid works best with, right? Keep reading to find out!
In this article, we're sharing our picks for the 7 best SendGrid plugins for your WordPress website.
Which Features Should I Look for in a SendGrid-Compatible Plugin?
While these are the top features to consider, it's important to evaluate your specific needs and objectives when choosing a plugin. That said, keep an eye out for these capabilities:
Ease of Integration: Ensure that the plugin is easy to integrate with your existing systems, whether it's through APIs, webhooks, or other integration methods. A smooth integration process can save you time and effort.
Email Sending and Delivery Features: Make sure the plugin supports transactional emails for order confirmations, password resets, and other critical communications, along with the ability to schedule email sends for specific dates and times.
Email Personalization: A good SendGrid-compatible plugin should allow you to personalize emails by merging data fields, such as recipient names, in the email content.
Compliance and Deliverability: Ensure that the plugin complies with email deliverability best practices to help your emails reach the inbox, not the spam folder.
Analytics and Reporting: Robust analytics and reporting tools are crucial for tracking the performance of your email campaigns. Ensure that the plugin provides insights into open rates, click-through rates, conversion rates, and other relevant metrics.
7 Best SendGrid Plugins for WordPress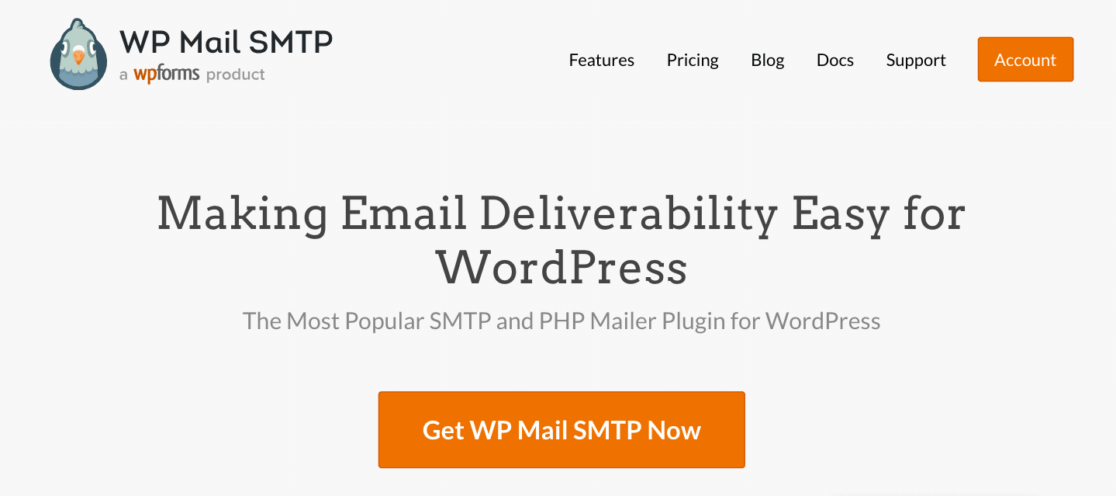 WP Mail SMTP is one of the most popular mailer plugins available, and it's designed to improve email deliverability for websites built on the WordPress platform.
With this plugin, you can ensure that your WordPress emails are sent reliably on the SMTP Mailer of your choice, avoiding common email delivery problems and improving the overall communication experience for your website visitors and users.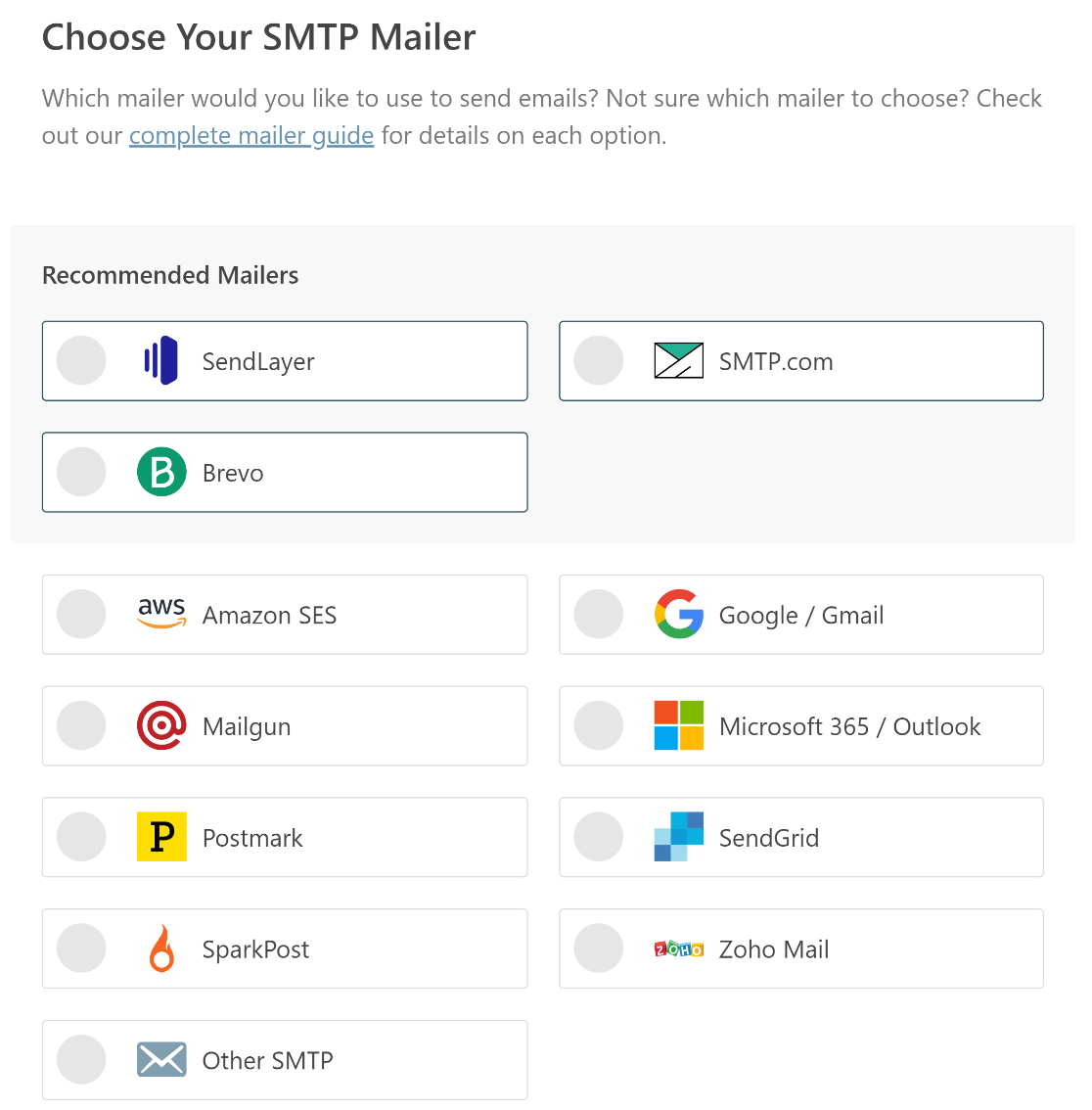 And, since it plays nicely with SendGrid, using WP Mail SMTP is a no-brainer!
Notable Features:
Custom SMTP Settings: You can configure your WordPress site to send emails through SendGrid's SMTP servers, ensuring that your email communications are handled by a trusted and reliable service.
Improved Email Deliverability: Many hosting providers have limitations when it comes to sending emails, which can result in emails from your WordPress site ending up in spam folders or worse — not being delivered at all! By using SendGrid through WP Mail SMTP, you can significantly improve your email deliverability rates.
Email Logging and Notifications: This feature helps you keep track of the emails sent from your WordPress site and receive notifications for important email events, like when a user submits a contact form or a password reset request.
Diagnostic Tools: WP Mail SMTP includes diagnostic tools to help troubleshoot email delivery issues.
Easy Configuration: This plugin is designed to be user-friendly and straightforward to configure. It includes a setup wizard that guides you through the process of connecting your WordPress site to SendGrid.
Why It's On Our List: WP Mail SMTP provides a beginner-friendly interface that makes it incredibly easy to send your emails through SendGrid servers. By using the two together, you get the best of both email delivery services.
Plans and Pricing: Paid plans for WP Mail SMTP start at $49 per year.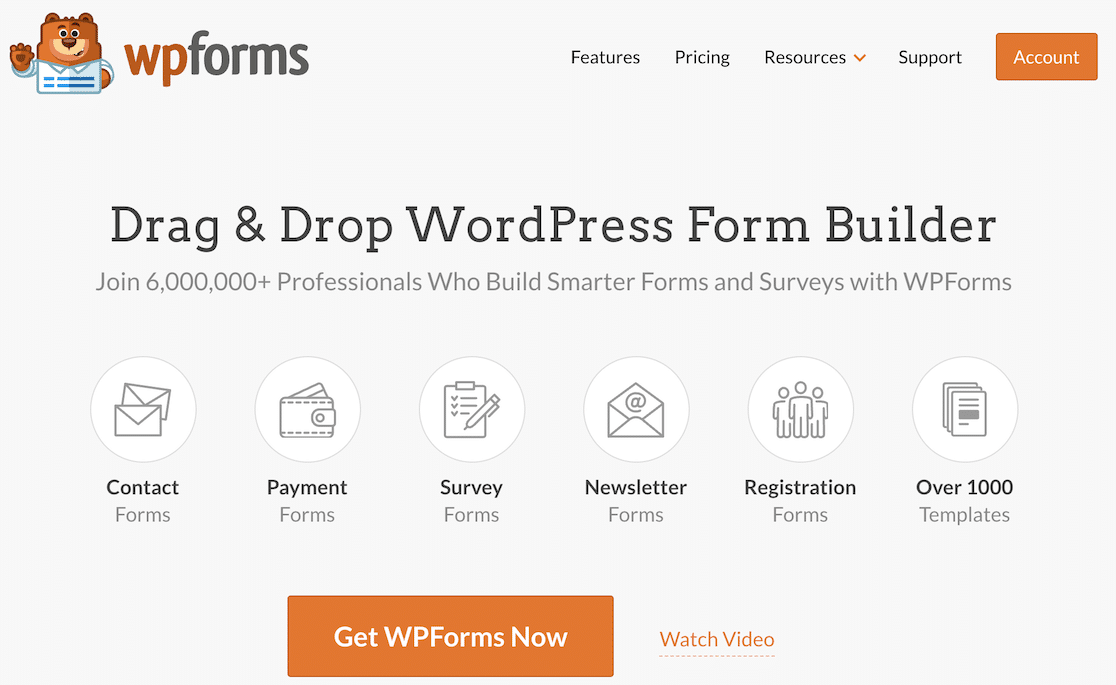 Next on our list of the best SendGrid-compatible plugins, WPForms stands out as the top form builder plugin for WordPress.
Known for its user-friendly interface and extensive customization features, WPForms enables the effortless creation of newsletter and email subscription forms even for users with no coding expertise.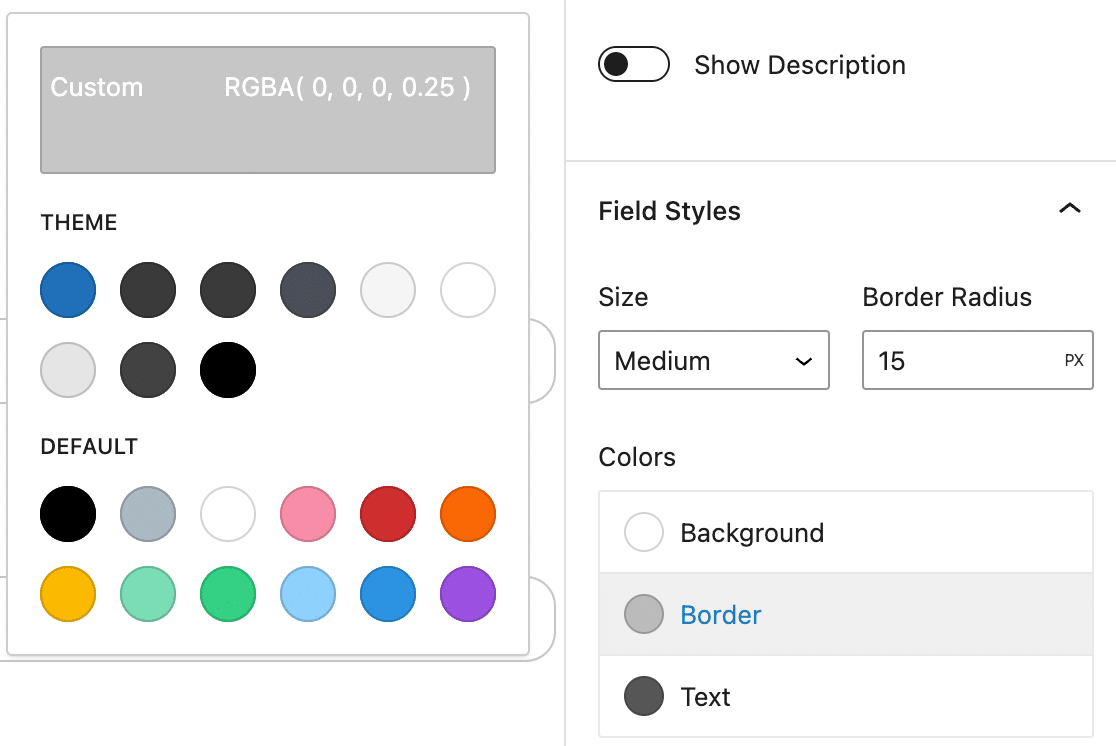 What's more? You guessed it! WPForms easily connects with popular email services like SendGrid.
Then, the WPForms and SendGrid combination allows you to manage forms and email marketing efforts more effectively, with a focus on reliable email delivery and tracking.
Notable Features:
Reliable Email Delivery: Integrating WPForms with SendGrid ensures that your email notifications, such as contact form submissions or newsletter sign-up confirmations, will be reliably delivered to your recipients' inboxes.
Tracking and Reporting: SendGrid provides detailed analytics and tracking tools to monitor the performance of your email campaigns. By coupling SendGrid with WPForms, you can easily access these reports to measure the success of your forms and email marketing efforts.
Enhanced Email Marketing: You can set up email subscriptions, autoresponders, and segmentation directly from WPForms, and SendGrid will ensure that your emails reach the right audience effectively.
Customizable Email Notifications: WPForms allows you to create customized email notifications triggered by form submissions. And with SendGrid, you can be sure that these notifications are delivered promptly and reliably.
Why It's On Our List: We love using the drag-and-drop form builder to create detailed, on-brand forms, so we appreciate the peace of mind that comes with knowing that these forms get to their destination with SendGrid.
Plans and Pricing: The Basic plan for WPForms comes in at $49 per year.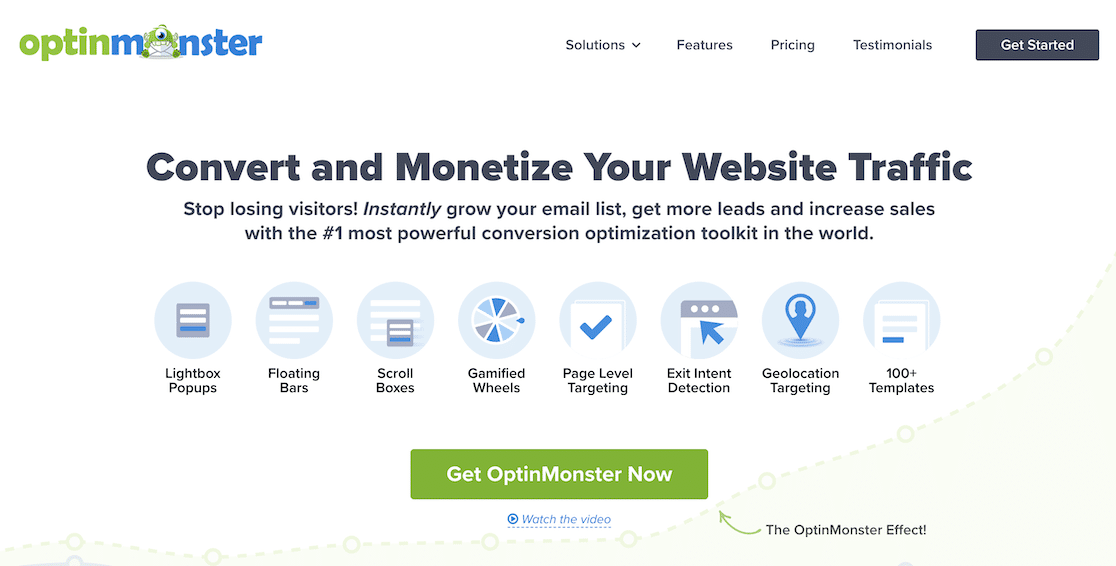 Claiming the third spot on our list of bests, OptinMonster is a popular lead generation and conversion optimization platform that integrates seamlessly with WordPress.
This plugin offers a variety of features to help website owners capture more leads and boost their email marketing efforts.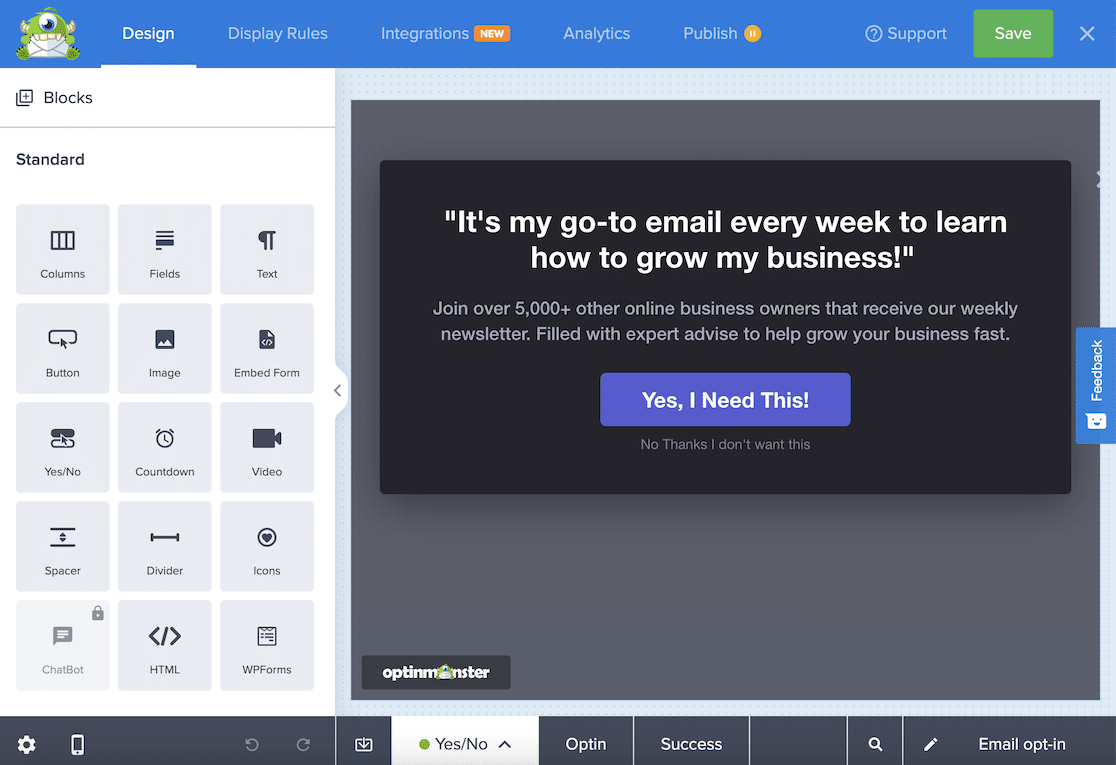 Which is why we like the ability to integrate OptinMonster with a reliable email delivery service like SendGrid.
Notable Features:
Email Notifications: You can configure your optin campaign to send email notifications to your SendGrid email address whenever a user submits their information through your campaign. This ensures that you receive leads and data in real-time.
Segment and Send Emails: Once your leads are captured using OptinMonster, you can segment them within your SendGrid account based on various criteria like demographics, behavior, or source of capture. Also, you can use SendGrid to send marketing emails, newsletters, or transactional emails to the segmented lists, and then you can track email delivery, open rates, and other analytics.
Automate Email Marketing: With the integration of OptinMonster and SendGrid, you can automate your email marketing efforts. For example, you can set up automated drip email campaigns to nurture leads and send them relevant content over time.
Analyze and Optimize: Monitor the performance of your optin campaigns and email marketing efforts through both OptinMonster and SendGrid analytics. Then, adjust your campaigns based on the data to continually improve your lead capture and email marketing strategy.
Why It's On Our List: The optimization and analytic capabilities of OptinMonster coupled with the reliability of SendGrid make for an extremely effective email campaign.
Plans and Pricing: Paid plans for OptinMonster start at $9 per month.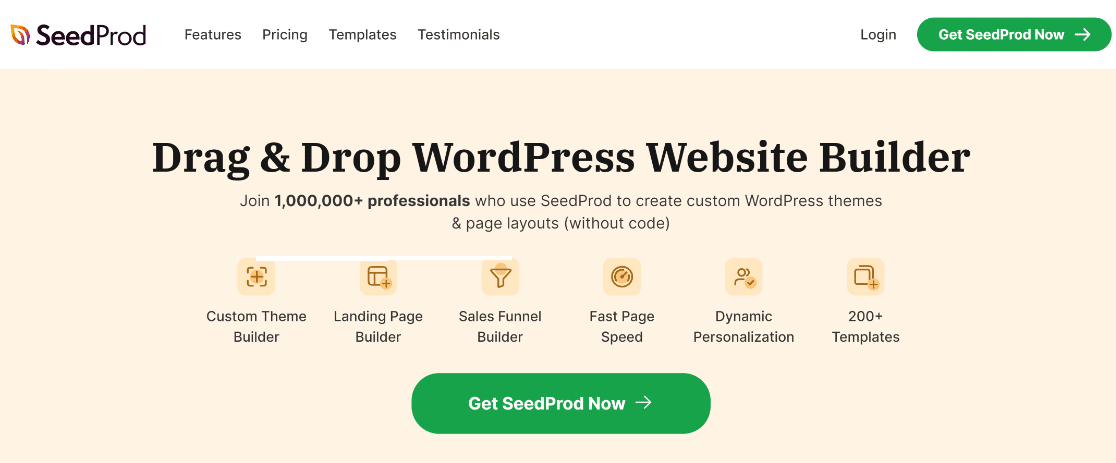 Next up, SeedProd is a well-known WordPress plugin that allows users to create custom landing pages, coming soon pages, maintenance mode pages, and more.
And like some of our other favorite plugins listed here, SeedProd provides an intuitive drag-and-drop interface for designing and customizing these pages without the need for any coding skills.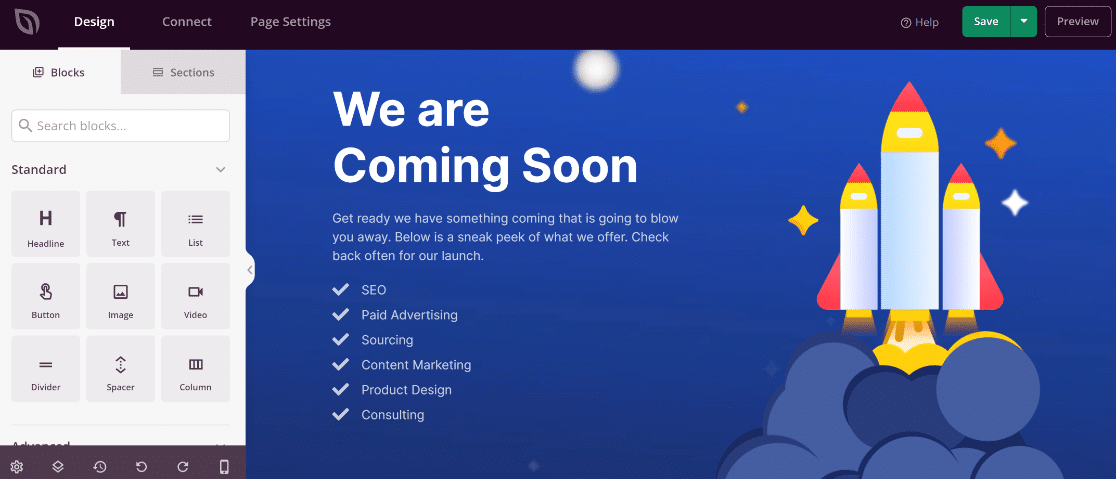 While SeedProd itself doesn't directly integrate with email delivery services like SendGrid, it can be easily set up to work seamlessly with SendGrid for sending email notifications and managing email subscriptions.
Notable Features:
Opt-In Forms: SeedProd allows you to create opt-in forms on your pages. You can then integrate these forms with SendGrid to collect email addresses from your website visitors.
Maintain and Optimize: You can regularly maintain your SeedProd pages and email settings. Then, optimize your forms, messages, and email campaigns to ensure your website visitors have a seamless experience.
Why It's On Our List: Have we mentioned how much we enjoy drag-and-drop builders on easy user interfaces? With SeedProd and SendGrid, you have virtually everything you need to create a standout website that you share on a secure email server.
Plans and Pricing: The Basic paid plan for SeedProd comes in at $39.50 per year.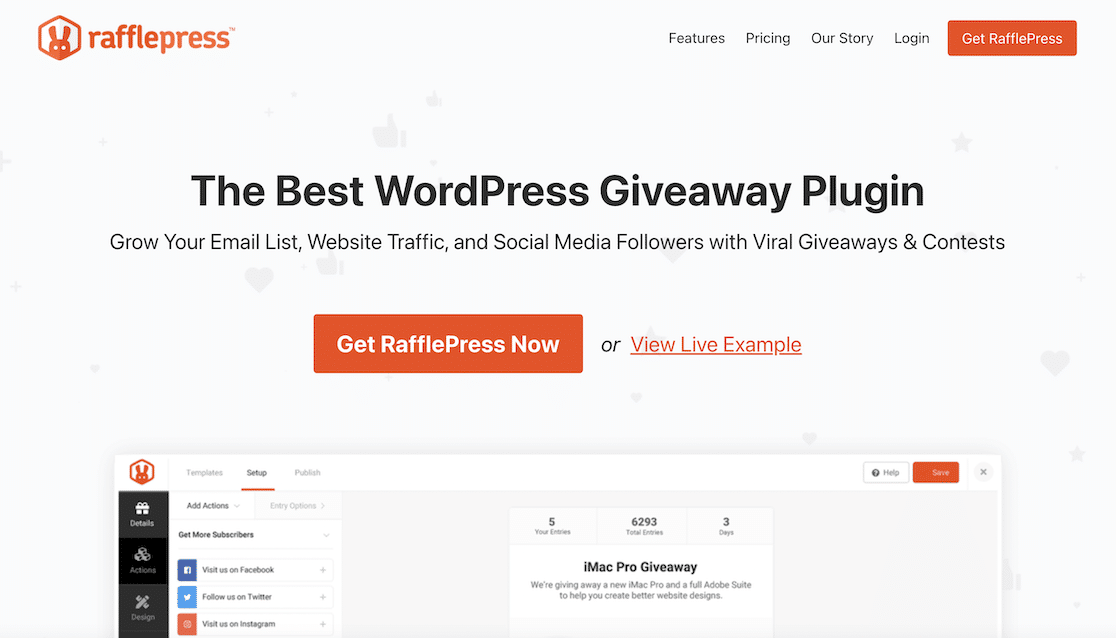 As a plugin designed to help website owners and businesses create and manage online giveaways and contests easily, RafflePress simplifies the process of running effective marketing campaigns and boosting online visibility.
It's primarily used to grow website traffic, engage audiences, and expand email lists by allowing users to create and customize viral giveaways, complete with various entry options and social sharing features.
And since RafflePress heavily utilizes email lists and email campaigns, it's essential that you ensure reliable email delivery. That's where SendGrid comes in!
Notable Features:
Email Notifications: RafflePress allows you to set up email notifications for various actions, such as when someone enters a giveaway, wins a prize, or performs other interactions on your website. SendGrid integration can be used to improve the deliverability and tracking of these email notifications.
List Building: RafflePress can collect email addresses and other user data as part of the giveaway entry process. Then, by integrating SendGrid, you can sync this data to your SendGrid email list or marketing automation system for further engagement and segmentation.
Automation and Personalization: SendGrid allows you to set up automated email sequences and personalize your email campaigns. And coupled with RafflePress, you can use SendGrid to send automated follow-up emails to participants, such as welcome emails, thank-you emails, and winner announcements.
Tracking and Analytics: SendGrid provides robust tracking and analytics features, allowing you to monitor the performance of your email campaigns. By integrating SendGrid with RafflePress, you can gain valuable insights into how your giveaway-related emails are performing, which can help you refine your marketing strategy.
Plans and Pricing: Paid plans for the plugins start with RafflePress Plus at $39.50 per year.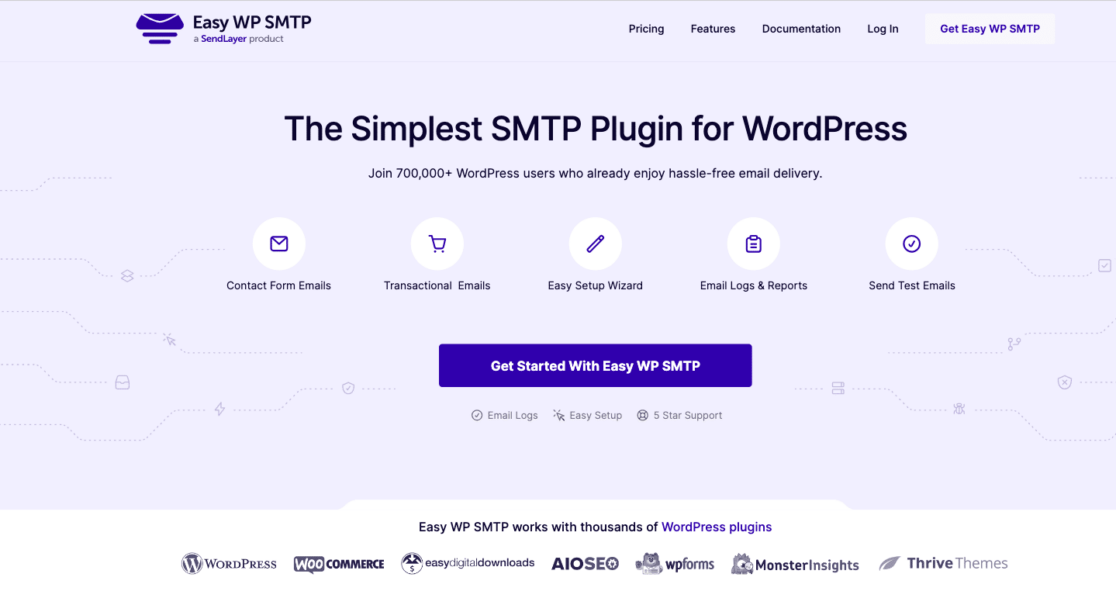 In our sixth slot, Easy WP SMTP is another one of our favorite plugins that allows you to configure and send emails from your WordPress website through an SMTP server.
So, it goes without saying that integrating Easy WP SMTP with SendGrid can be an especially effective solution for enhancing the email deliverability and reliability of your WordPress site.
Notable Features:
Easy Configuration: Easy WP SMTP simplifies the process of configuring SMTP settings for your WordPress site. When integrating SendGrid, you can easily enter the SendGrid SMTP server details, including the API key and other authentication information, in the plugin settings.
Reliable Email Delivery: SendGrid is a cloud-based email delivery service known for its high email deliverability rates. So, by using SendGrid with Easy WP SMTP, you can improve the chances of your WordPress site's emails reaching their intended recipients' inboxes rather than being marked as spam.
Bounce and Spam Handling: SendGrid provides tools to manage bounce emails and unsubscribe requests, helping you maintain a clean email list and comply with email marketing regulations. Integrating SendGrid with Easy WP SMTP ensures these features are accessible from your WordPress site.
Plans and Pricing: The best deal, the Easy WP SMTP Plus plan, comes in at $99 per year.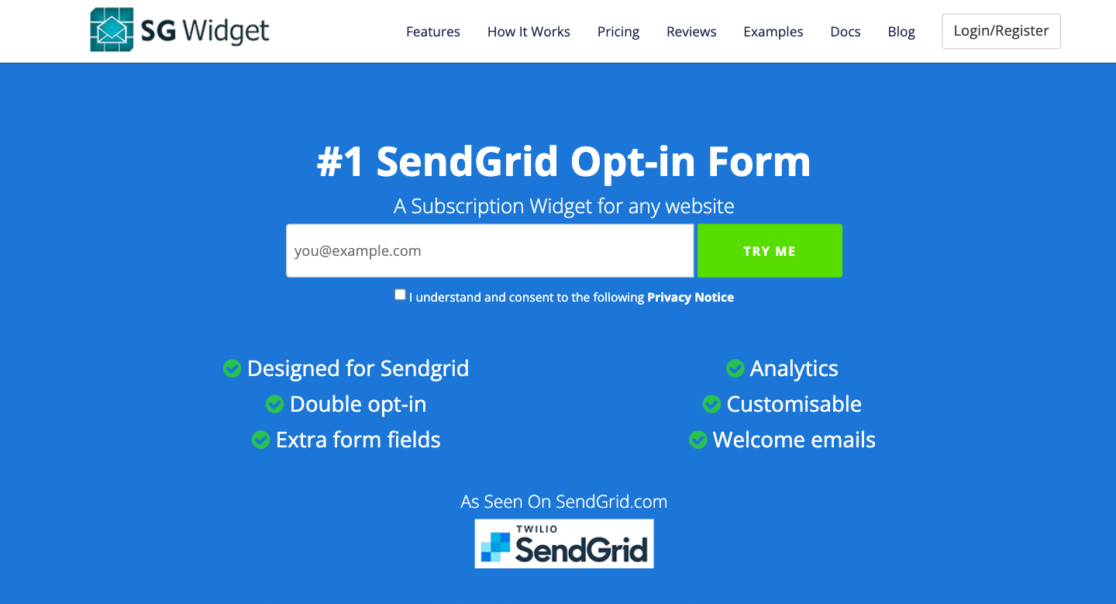 Rounding out our list of the best SendGrid plugins for WordPress, we have SG Widget.
While it may not be as intuitive as some of the other plugins on our list, SG Widget is literally designed to be used with SendGrid. And with it, you have access to tons of incredible features like double opt-in options, customizable messages, and viewable metrics to study your subscriber lists.
So, we think it's worth mentioning on our list here.
Notable Features:
Designed for Sendgrid: SG Widget offers seamless integration with SendGrid marketing campaigns.
Extra form fields: With the widget and SendGrid integration, you can collect additional data to personalize your marketing.
Analytics and Insights: SG Widget allows you to view your subscriber metrics over time.
Customizable Welcome emails
Plans and Pricing: The Basic plan for the SG Widget comes in at €30 per year.
Which plugin is right for you? Well, that depends on your specific needs and use of the plugin. Each of the plugins on our list performs different functions, but luckily they are all compatible with SendGrid.
So, the plugins you use on your WordPress site are completely up to you!
FAQ About Email Senders
As the most popular SMTP  mailer plugin on WordPress, we get asked a lot about email senders. Here's our most frequently asked question:
How can I improve my email deliverability?
This question is common because many email senders face challenges in getting their emails into the recipient's inbox rather than the spam folder.
It often involves optimizing sender reputation, content, and list hygiene. That's why reliable email delivery tools like WP Mail SMTP and SendGrid are essential.
Next, Explore These WordPress Plugins
On the topic of plugins, be sure to check out these additional roundups of some of the best plugins for WordPress:
Ready to fix your emails? Get started today with the best WordPress SMTP plugin. If you don't have the time to fix your emails, you can get full White Glove Setup assistance as an extra purchase, and there's a 14-day money-back guarantee for all paid plans.
If this article helped you out, please follow us on Facebook and Twitter for more WordPress tips and tutorials.