Are you looking to get your hands on an unlimited free trial of WP Mail SMTP?
WP Mail SMTP is one of those rare plugins that offer an excellent free version. You can permanently fix your WordPress email deliverability issues without upgrading to WP Mail SMTP Pro.
In this post, we'll show you how to get an unlimited free trial of WP Mail SMTP for your WordPress site.
What Is WP Mail SMTP?
WP Mail SMTP is a free SMTP plugin for WordPress that lets you connect your site with a transactional mailer service to ensure your WordPress emails send without issues.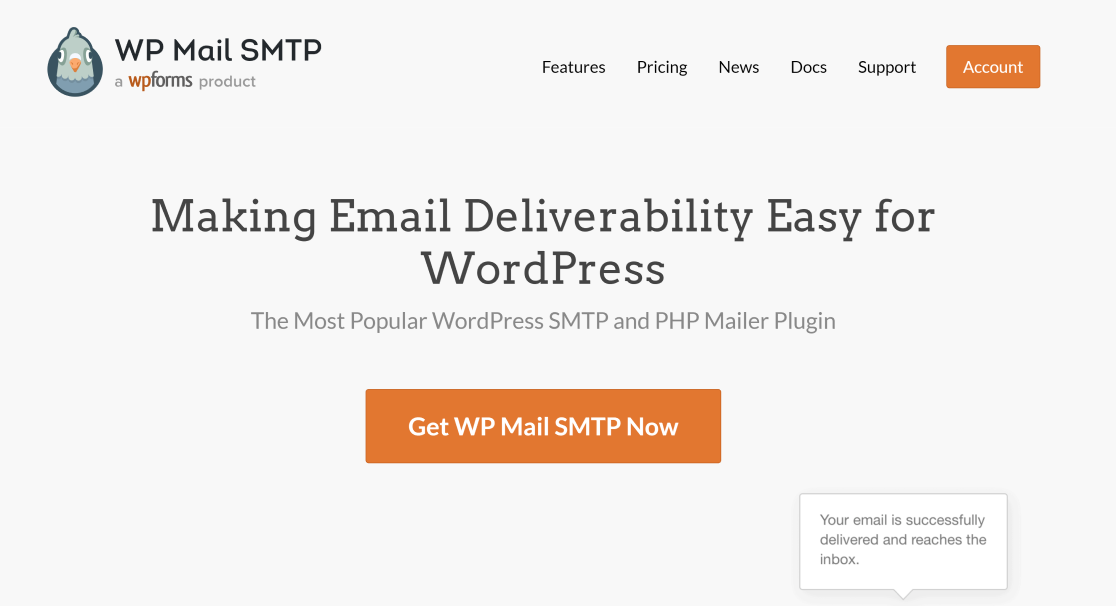 By default, all WordPress emails are sent using PHP, which is known to cause email sending failures in WordPress.
But WP Mail SMTP forces your site to use SMTP instead of PHP for sending emails. Because SMTP uses proper authentication for each outgoing email, it's faster and more reliable than PHP, with a high success rate in ensuring all emails reach the recipient's inbox.
WP Mail SMTP gives you a way to integrate your WordPress site with dedicated SMTP mailer services. In the free version of the plugin, you can integrate your WordPress emails with the following mailers (you'll still need an active account with the mailer you want to use):
As your website grows and you need more advanced features for your WordPress emails, you can easily upgrade to WP Mail SMTP Pro to unlock:
Additional mailer integrations like Amazon SES, Zoho Mail, and Microsoft 365
Email logs of outgoing emails
Email open and click tracking
Backup connections with a secondary mailer to ensure uninterrupted email delivery
Route different types of WordPress emails via different mailers
Disable default WordPress email notifications by type
Set up email failure alerts and receive instant notifications via text, Slack, or email
… and more.
If you just want to stop your emails from landing in the spam folder and ensure successful delivery every time, then you can simply enjoy WP Mail SMTP Lite free forever.
How to Install WP Mail SMTP for Free
It's easy to install and set up WP Mail SMTP on your site. Just follow the steps below and you'll be good to go in only a few minutes
1. Install WP Mail SMTP
To install WP Mail SMTP on your site, open your WordPress dashboard and navigate to Plugins » Add New.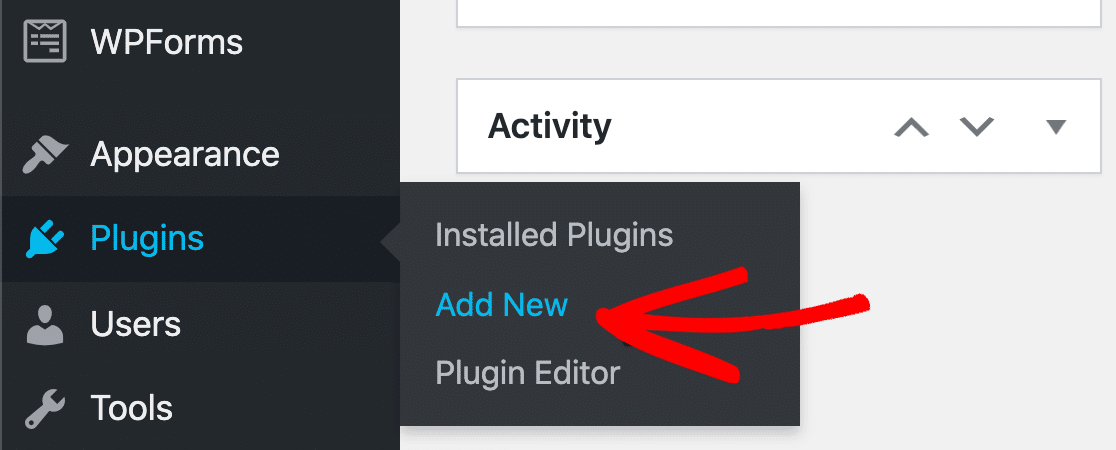 Now type "WP Mail SMTP" in the search box and wait for the search results to appear. Click on the Install Now button next to WP Mail SMTP.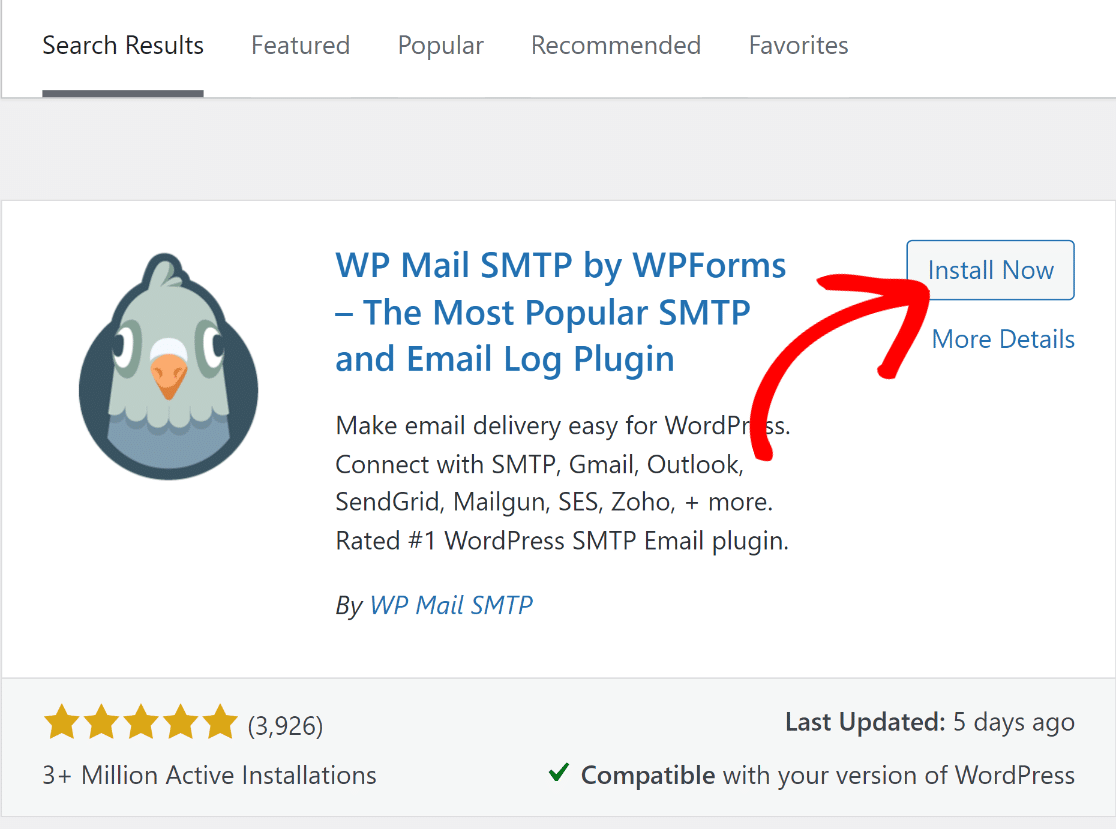 The installation will only take a few seconds. Once installed, the same button will change to "Activate". Press the Activate button to finish adding WP Mail SMTP to your site.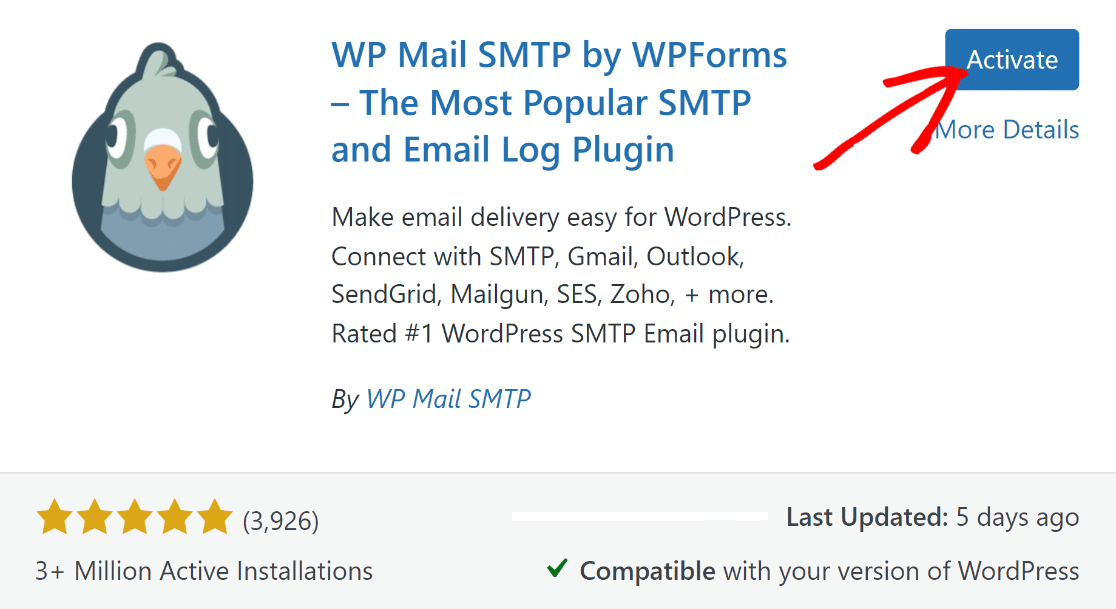 As soon as you activate the plugin, it will launch the WP Mail SMTP setup wizard that makes it super easy to integrate a mailer and configure other SMTP settings on your site.
2. Configure SMTP Settings
When the setup wizard launches, click on the Let's Get Started button to continue.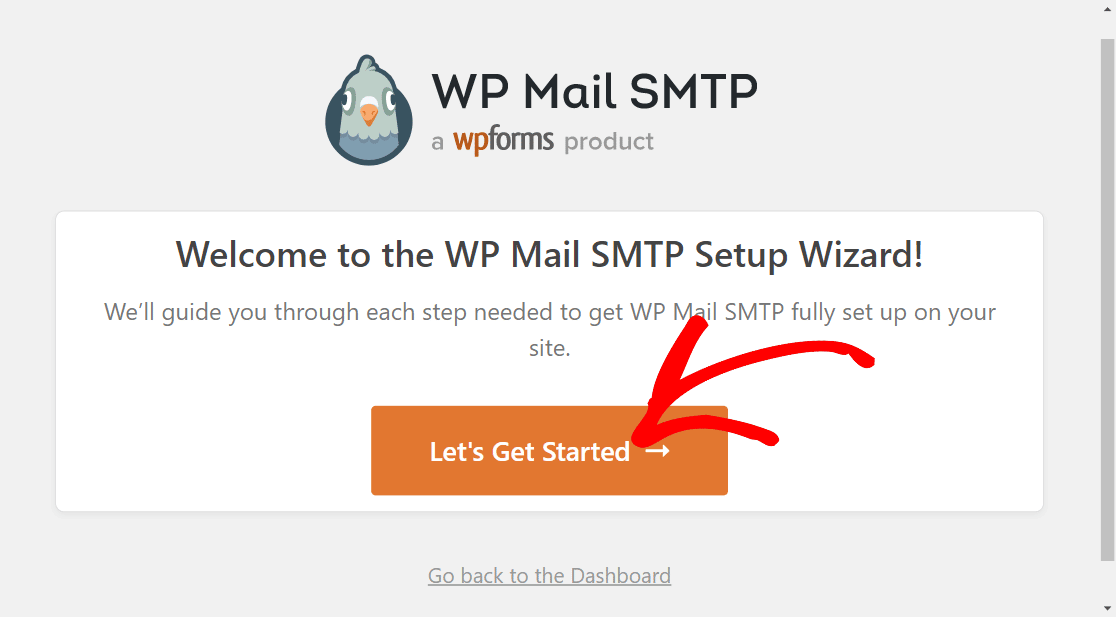 The first step when setting up WP Mail SMTP on your site is to choose a mailer. We strongly recommend SendLayer because it integrates smoothly with WordPress sites, is more affordable than most other options, and offers outstanding email deliverability.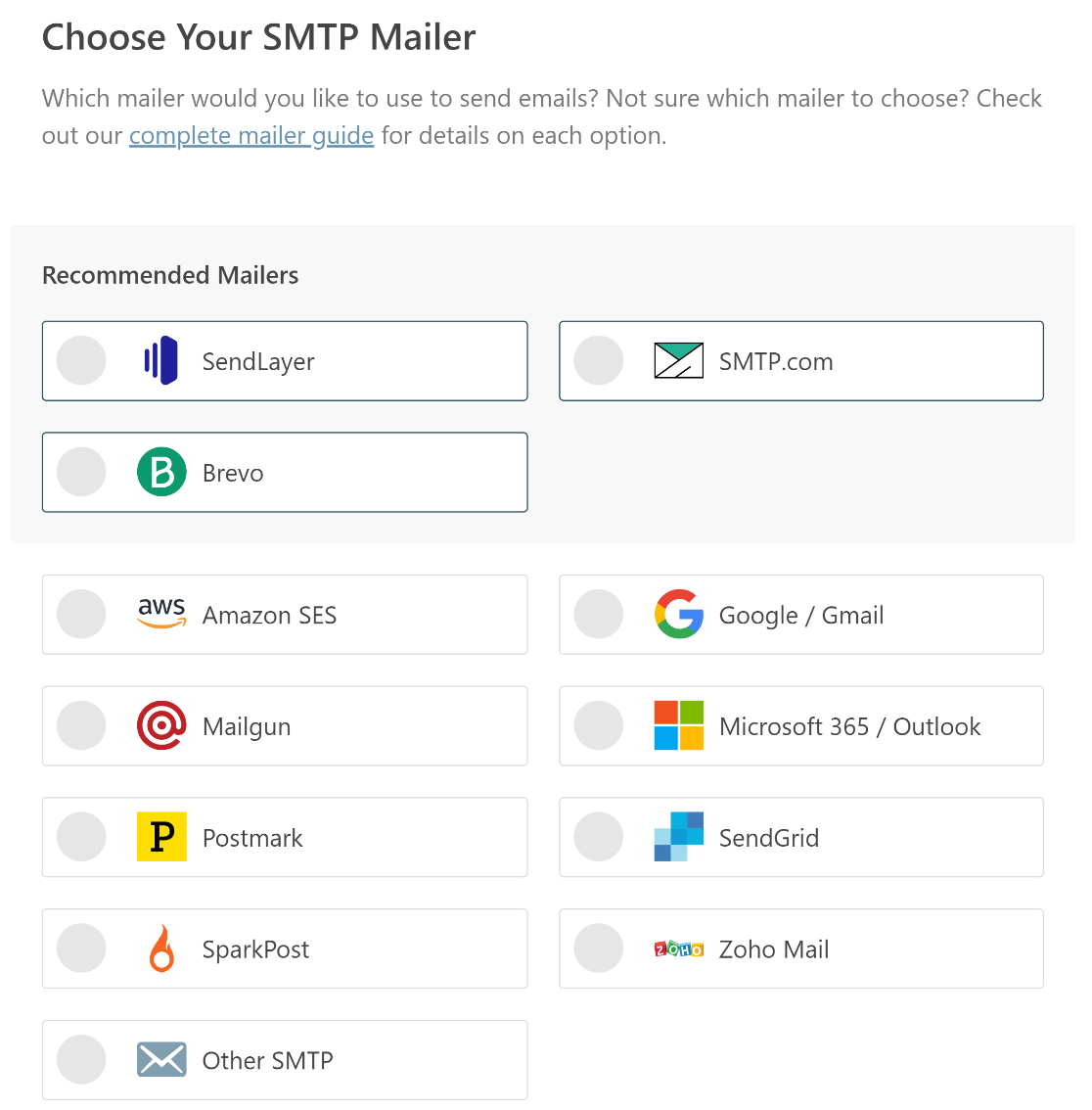 However, you're free to use any other mailer service depending on your preferences.
When you've decided which mailer you want to connect with your WordPress site, go ahead and click on the appropriate link below and follow the setup instructions.
After you're done connecting a mailer with your site, follow the on-screen instructions in the setup wizard for each step.
When you reach the end, WP Mail SMTP will send a test email. If you configured your mailer settings correctly, you'll see a success message. Click on Finish Setup to return to the WordPress dashboard.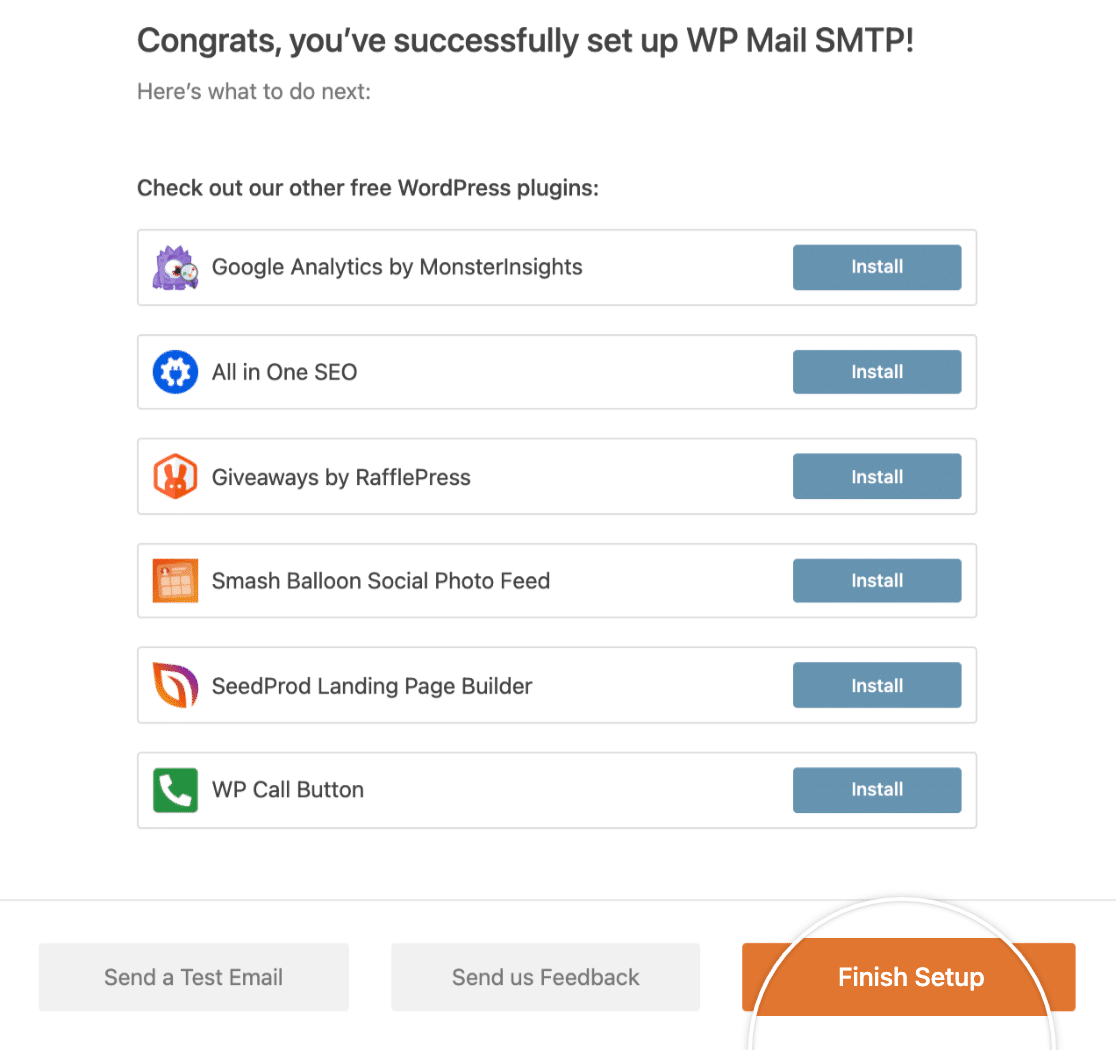 And that's it!
WP Mail SMTP will now route all your outgoing emails through SMTP to make sure they hit your recipient's inbox every time.
FAQs
How Long Is the Unlimited Free Trial for WP Mail SMTP?
The unlimited free trial for WP Mail SMTP never expires. You can use it indefinitely on your website and don't have to worry about your trial period running out.
Can I Use the WP Mail SMTP Free Trial On Multiple Websites?
Yes, you can use the WP Mail SMTP free version on as many websites as you want. There are no restrictions on multi-site usage with WP Mail SMTP's free version. When you upgrade to a paid version, the number of sites you can use the same license on depends on your plan.
What Is the Difference Between Easy WP SMTP and WP Mail SMTP?
Easy WP SMTP and WP Mail SMTP are very similar plugins developed by the same team. Both plugins serve the same purpose: routing your WordPress emails through SMTP mailers for reliable delivery. They also offer extra features like email logging and tracking. However, WP Mail SMTP is better suited for businesses requiring more advanced control of their emails because it gives you features like backup connections, smart email routing using multiple mailers, and options for disabling default WordPress notifications.
Is There a Free SMTP to Send Email?
Yes, Gmail offers a free SMTP server for sending emails. If you want to set up SMTP with Gmail on your WordPress site, you can use WP Mail SMTP completely for free.
Does wp_mail() Use SMTP?
No, wp_mail() is configured to use PHP by default in WordPress. However, it's possible to change the behavior of wp_mail() function and force it to use SMTP instead of PHP. The easiest way to configure wp_mail() to use SMTP is by using the WP Mail SMTP plugin.
Next, Learn How to Split DKIM Records
DKIM records are an important authentication tool for email domains. Often, the DKIM record is too long to be inserted as a single string in your DNS settings. When that happens, you'll need to split DKIM records into two lines, as shown in our guide.
If you're facing a lot of email problems in WordPress, you may want to see our tips on ways to fix email delivery failures.
Create Your WordPress Form Now
Ready to build your form? Get started today with the easiest WordPress form builder plugin. WPForms Pro includes lots of free templates and offers a 14-day money-back guarantee.
If this article helped you out, please follow us on Facebook and Twitter for more free WordPress tutorials and guides.