Are you looking for the best WordPress SMTP plugins?
An SMTP plugin fixes your email deliverability problems by changing the way WordPress sends your emails.
But some SMTP plugins are a lot more reliable and offer well-rounded features compared to others.
In this post, we'll discuss the best SMTP plugins for WordPress and the top features offered by each.
Best WordPress SMTP Plugins
Here's a quick overview of how the top WordPress SMTP plugins compare:
Let's consider the features of these WordPress SMTP plugins in more detail.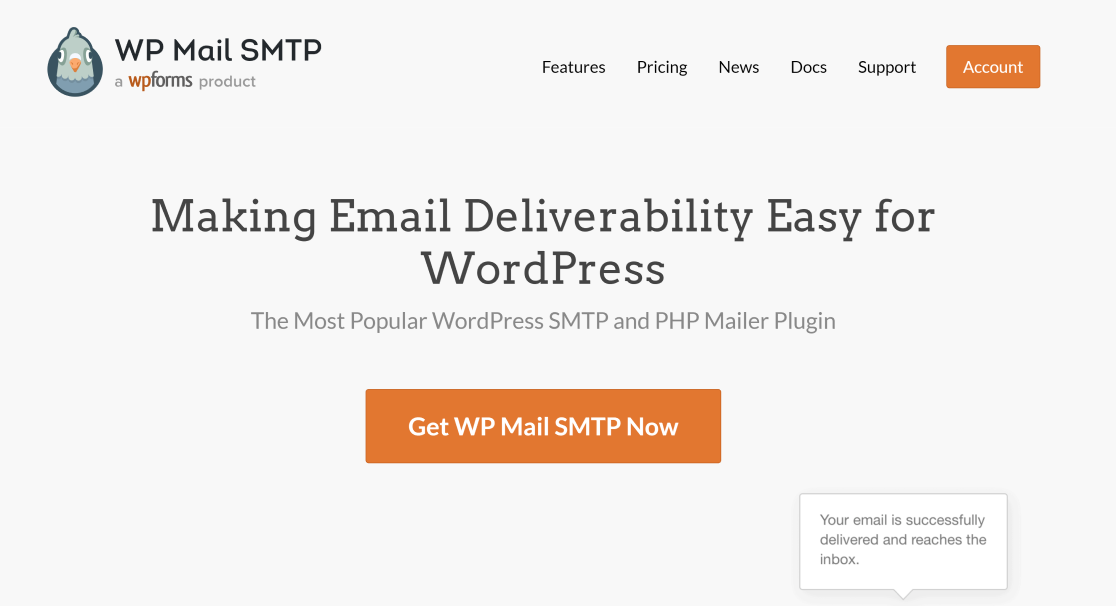 WP Mail SMTP is the best STMP plugin for WordPress. It reconfigures your site's wp_mail() function to use SMTP instead of PHP mail, effectively fixing all WordPress email deliverability issues.
Essentially, WP Mail SMTP makes it easy for you to connect your WordPress site with dedicated 3rd party transactional email services including:
SendLayer
Brevo (formerly Sendinblue)
SparkPost
Postmark
Amazon SES
And more
And integrating WP Mail SMTP with your mailer is extremely easy with its simple setup wizard.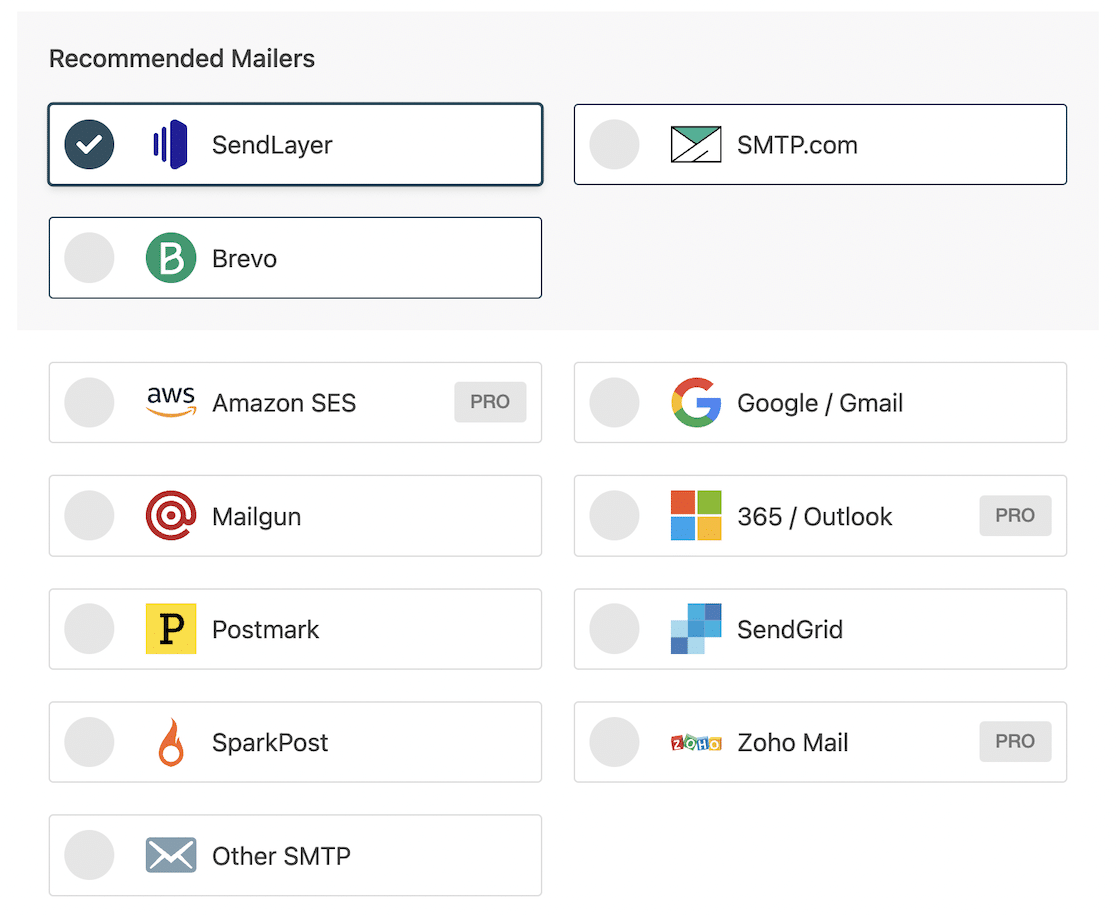 While WP Mail SMTP is free forever, you can unlock powerful advanced features by upgrading to Pro.
What sets WP Mail SMTP apart from the competition is that it goes much further than simply fixing your email deliverability.
With a Pro license, you can set up multiple mailers and route different types of WordPress emails via different mailers. For instance, you could configure SendLayer to send eCommerce order receipts, SendGrid for form notifications, and so on.
And if you absolutely don't want to compromise on your email deliverability, you can even use backup connections to keep your emails sending without a hitch. The backup connection feature allows you to set an additional mailer as your secondary option.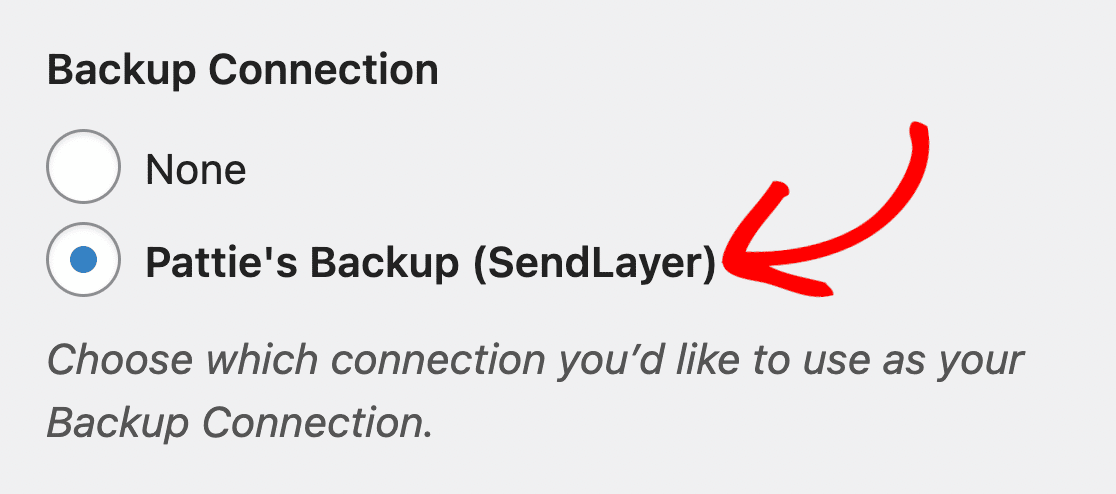 In the event that your primary mailer malfunctions for any reason, the backup will take care of your emails without you having to do anything manually. It's an excellent failsafe for busy websites that can't afford to lose a single email.
WP Mail SMTP includes a number of highly useful extra features. For instance, it lets you measure how well your transactional emails are performing by viewing WP Mail SMTP's detailed email reports right from your WordPress dashboard.
The email report consists of a chart displaying the number of confirmed, unconfirmed, and failed emails over the selected period of time. It also displays the email open and click count during that period.
Plus, it also sends you an email summarizing the weekly statistics of your WordPress emails.
This way, you'll always know if there are any issues with your email deliverability or if everything is going smoothly.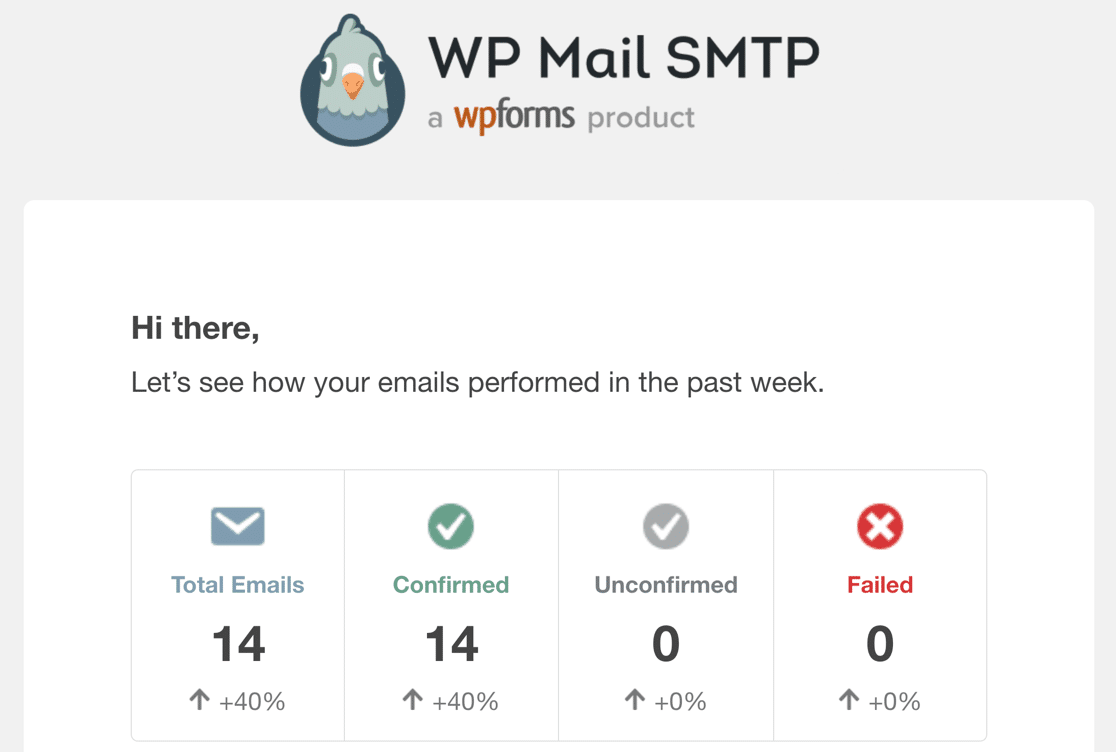 Another valuable feature in WP Mail SMTP is the Email Log. All outgoing emails from your WordPress are securely logged by WP Mail SMTP, so you can see the status, content, source, and recipient details at any time. You can also manually resend any email if it failed to send previously.
WP Mail SMTP even saves attachments within emails that you can view and download from the dashboard. And it has a simple export tool that gives you a lot of control over the data you'd like to include in your export file in just a few clicks.
It also has very useful debugging features. The debug logs contain useful information about any errors you may be facing, which helps in troubleshooting. You can send test emails to any address as well to confirm that your emails are sending correctly and that your integration with transactional mailer is all good.
A super handy WP Mail SMTP Pro feature is configuring email failure alerts. If your emails encounter any problem, you can receive an email via SMS, Slack, email, or other options via custom webhooks.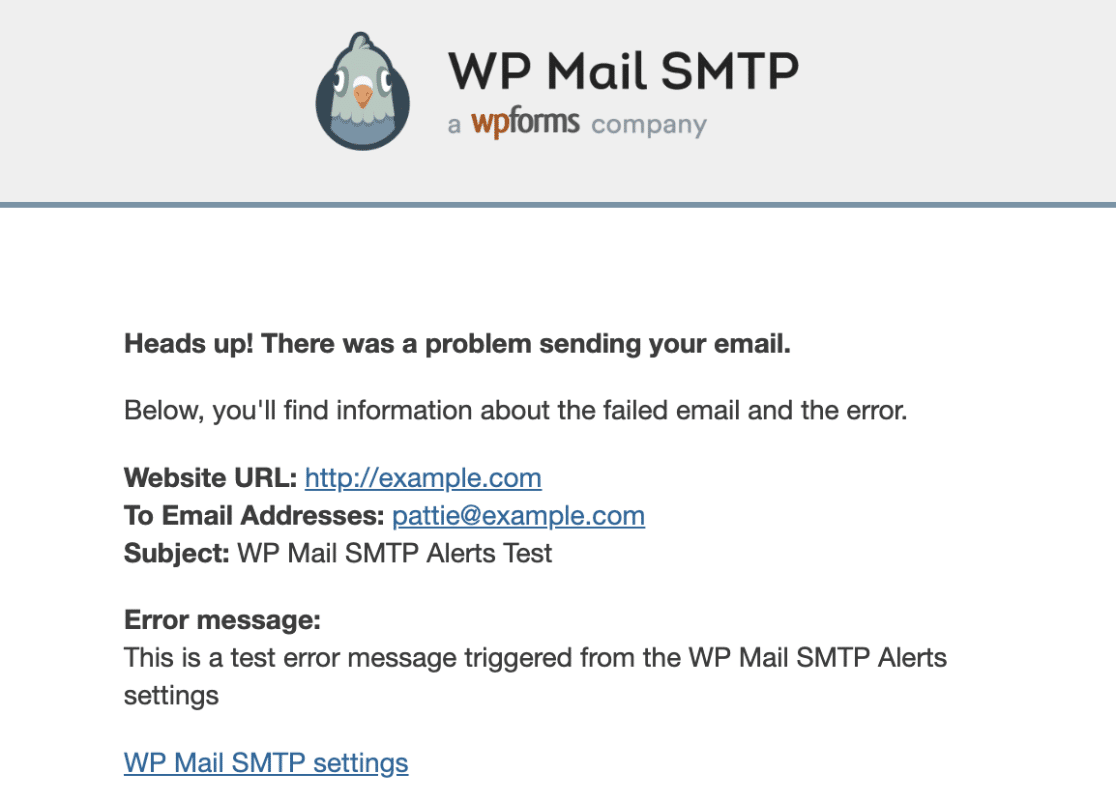 Finally, WP Mail SMTP lets you disable different WordPress email notifications that are enabled by default. This is a simple but great feature since some unnecessary WordPress notifications can quickly get out of hand in your inbox.
These capabilities make WP Mail SMTP the best SMTP plugin you can have for WordPress. And the best thing is that you can connect WP Mail SMTP with some of the best mailers completely for free.
Cost: WP Mail SMTP is a freemium plugin with paid plans starting from $49 per year.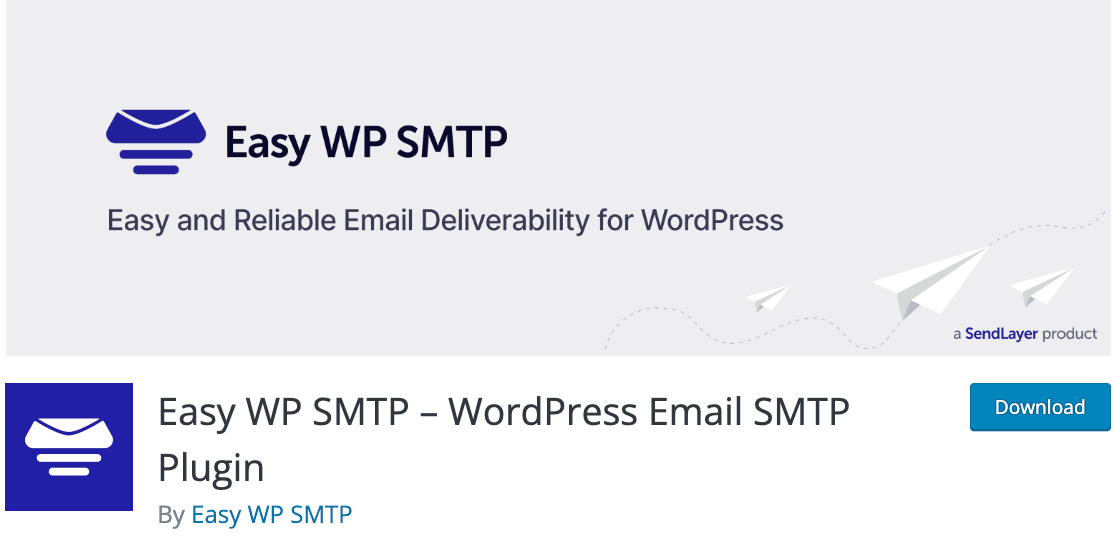 Easy WP SMTP is another SMTP service for WordPress websites that's great for beginners. It offers a completely free version that has a very simple settings section for configuring SMTP on your site, as well as a paid version with support for popular email providers.
Using Easy WP SMTP, you can set up SMTP on your site fairly quickly. However, it has fewer options than WP Mail SMTP when it comes to mailers.
You can connect Easy WP SMTP to SendLayer, Brevo, Mailgun, or SMTP.com. If you upgrade to Pro, you can also use the Amazon SES, Microsoft 365 / Outlook, or Gmail mailers.
Using your own SMTP server credentials, you can also connect it to Yahoo, and Hotmail accounts, but these solutions are less secure.
Easy WP SMTP also has a decent debug logging feature that allows you to check if your emails are reaching your recipient's inbox.
Plus, you can easily change your WordPress sender details like the From Name and From Email from Easy WP SMTP's settings section.
If you upgrade from the free version to Easy WP SMTP Pro, you'll be able to access a bunch of advanced features, too. For instance, you can track open and click counts for your emails, log your emails, and view email reports in your WordPress dashboard.
Overall, Easy WP SMTP is the best WP Mail SMTP alternative for improving your deliverability and monitoring your site's email activity.
Cost: You can use the free version of Easy WP SMTP to improve email deliverability, or upgrade to access Pro features starting at $49 per year.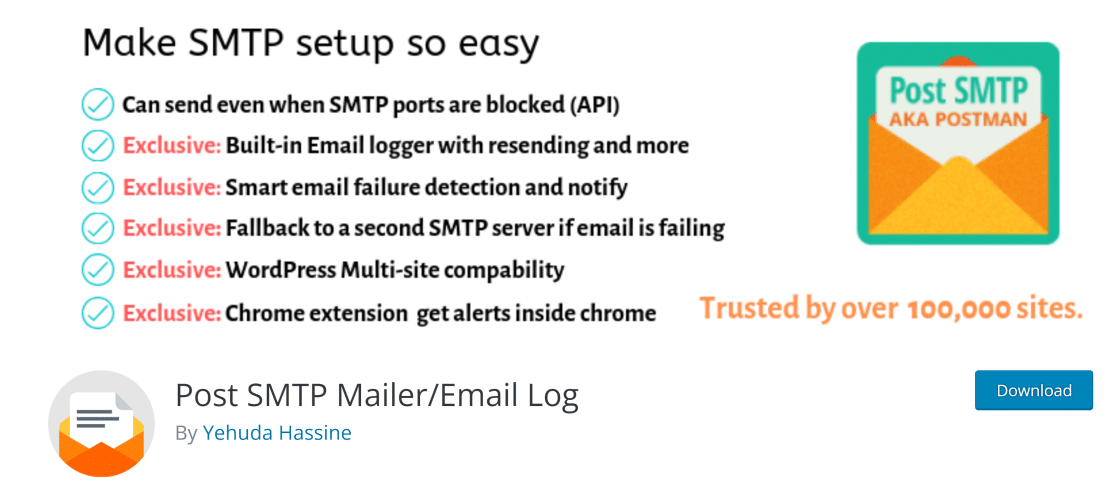 Post SMTP Mailer is a fairly comprehensive WordPress SMTP plugin. It is very good at boosting your email deliverability rate since it uses a highly effective mail function Zend_Mail.
Setting up Post SMTP Mailer is pretty straightforward, thanks to its well-designed setup wizard.
Although you don't get support for as many mailers as WP Mail SMTP provides, Post SMTP Mailer still lets you connect to some popular mailer services like Mailgun, SendGrid, and Gmail.
What's more, Post SMTP Mailer also logs your outgoing emails within the WordPress dashboard. The log records details like the delivery status, delivery time, and subject line. You can also view the transcript of your sent emails from WordPress.
These features make Post SMTP Mailer a very good choice for users looking for an easy solution to fix their emails and maintain email logs. However, it lacks a lot of the advanced functionalities that you get with WP Mail SMTP.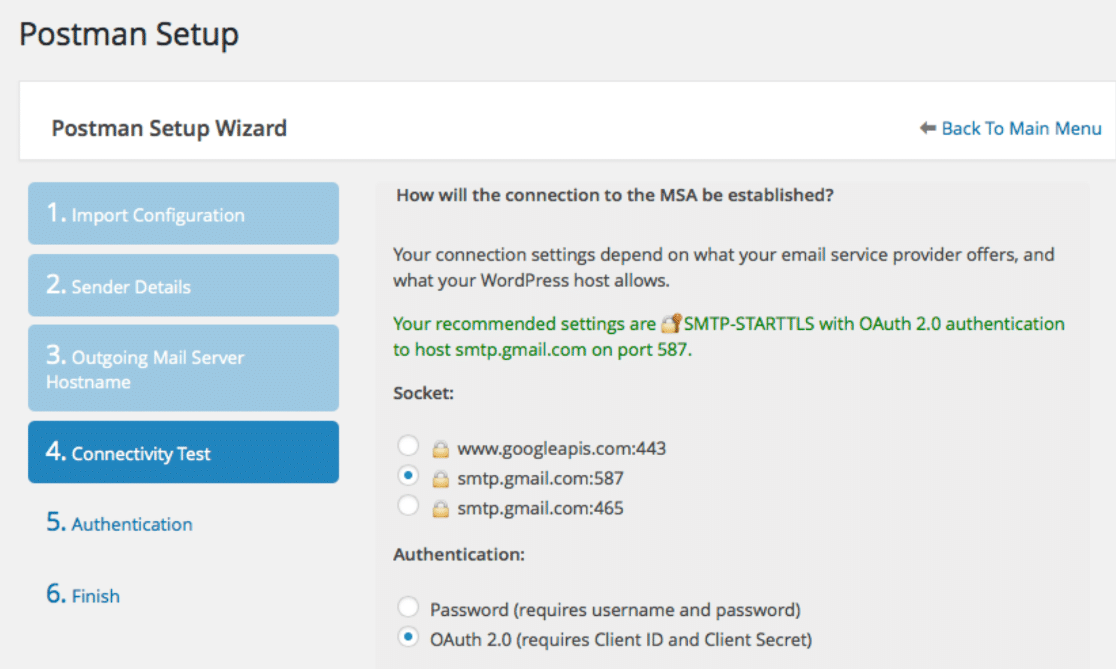 For example, Post SMTP Mailer can't track if your emails were opened or any links inside it were clicked. It also lacks the ability to let you disable or enable default WordPress email notifications.
Besides, the email logs aren't as comprehensive and WP Mail SMTP because you can't view some details like file attachments.
Overall, Post SMTP Mailer is a great SMTP plugin, especially since it's free. But it lacks some advanced features, and that prevents it from being considered the best.
Cost: Free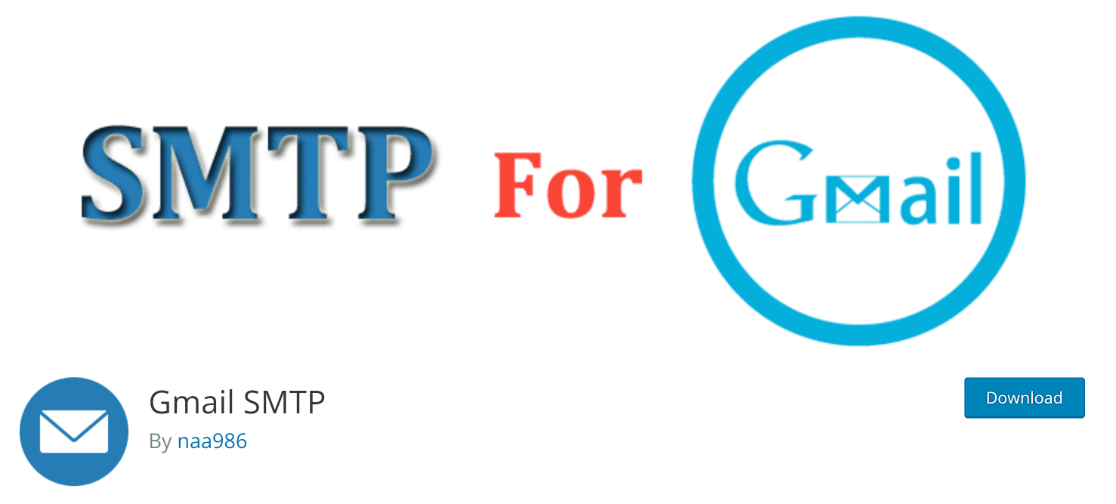 Gmail SMTP is a plugin specially designed to let you connect your WordPress site with Gmail as your SMTP server. If you want to use your Gmail account to send WordPress emails, then this is an option you can look into.
One of the best things about Gmail SMTP is that it uses OAuth 2.0 rather than a username and password combination as the login method. This is a lot more secure than traditional login methods.
The downside is that it's also a bit trickier to set up. Plus, aside from basic authentication and email testing, Gmail SMTP doesn't provide any valuable extras at all. For instance, there's no email analytics, open and clickthrough tracking, or email logs.
For these reasons, Gmail SMTP is far from the ideal SMTP plugin with very limited functionality. But it does get the job done if you only want to send WordPress emails using your Gmail account.
Pricing: Free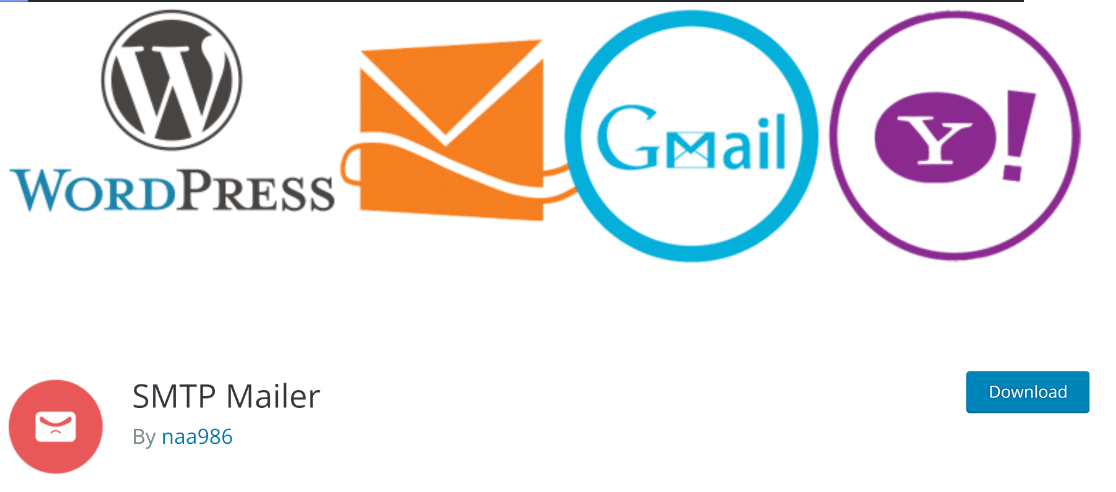 SMTP Mailer is the simplest WordPress SMTP plugin. It lets you configure an SMTP mail server and bypasses the PHP mail to ensure better deliverability.
However, SMTP Mailer doesn't offer native support third-party mailer services like SendGrid, Brevo, Amazon SES, and others.
While you can still integrate it with any SMTP mailer, it requires you to set up the integration manually using SMTP hostname and your SMTP account credentials registered with a mailer.
But SMTP Mailer doesn't provide any extra features beyond reconfiguring your site to send emails via SMTP servers. This means that you don't get email logs, open and click tracking, and other features like email export and notification management. All of these features are built into WP Mail SMTP.
Cost: Free.
Which WordPress SMTP Plugin Is the Best?
WP Mail SMTP provides outstanding ease of use and valuable extra features without overwhelming the user. With WP Mail SMTP you get:
Fast and reliable email delivery: By replacing PHP Mail with SMTP, WP Mail SMTP is able to guarantee high email deliverability rates with quick almost instantaneous email reception for your users.
Top integrations: WP Mail SMTP enables you to connect your WordPress site with over 10 of the most popular SMTP mailer services using easy API integration.
Detailed reporting and statistics: View detailed email statistics and monitor total emails sent, delivery status, open and click rates, and more.
Comprehensive email logs: WP Mail SMTP keeps a complete record of all outgoing WordPress emails and logs the complete email content, headers, subject lines, and attachments.
WordPress notification management: WordPress sends tons of notifications by default. WP Mail SMTP lets you disable each type of email with a single click.
Since no other plugin includes all of the above features, WP mail SMTP is our top recommended SMTP plugin for WordPress.
And that's it! You now have a fairly good idea of what you can expect from the best WordPress SMTP plugins. We hope this post will enable you to pick the best-suited option for your site.
FAQs
What Is SMTP and How Does It Work?
SMTP stands for Simple Mail Transfer Protocol, and it is an email protocol for sending and receiving email messages through the internet. Simply put, SMTP provides instructions for how an email server should send and receive email messages with high accuracy.
Emails sent through SMTP carry authenticating information, which greatly increases your chances of successful delivery.
In contrast, PHP mail (the default WordPress email method) is very unreliable because it lacks authentication. As a result, mail servers are a lot more likely to reject emails sent by PHP mail as spam. This is often the reason why WordPress emails fail to send.
The SMTP plugins listed below will automatically configure your WordPress site to use SMTP for email, replacing PHP mail.
What Are the Best Settings for WP Mail SMTP?
The settings for WP Mail SMTP depend on the email service provider you're using. We have documentation for settings for every supported SMTP provider to help you ensure your emails are properly authenticated and sent successfully. If you need assistance, you can purchase White Glove Setup and we can do the SMTP setup for you.
How Do I Set Up SMTP For Free on WordPress?
You can set up STMP for free on WordPress by using the free version of WP Mail SMTP. In order to connect WP Mail SMTP with a mailer service, you'll need to have a valid account with an email service provider. There are some free options like Gmail and some email marketing services like Brevo also offer a free plan. So you can use the free plugin along with a free mailer service to set up SMTP without any cost on WordPress.
Can I Use Gmail As SMTP Server?
Yes, you can Gmail as your SMTP server using WP Mail SMTP. In the setup wizard, WP Mail SMTP gives you to option to connect with Gmail as your SMTP server. For more information, you can see our doc guide on using Gmail mailer with WP Mail SMTP.
Next, Follow These Password Reset Email Tips
There are certain characteristics that make up an ideal password reset email. Check out our guide on password reset email best practices to create a secure and user-friendly password reset journey.
And you might also want to see our article on stopping contact form spam in WordPress.
You can also take a look at some more roundups to choose the best tools for your new site:
Ready to fix your emails? Get started today with the best WordPress SMTP plugin. If you don't have the time to fix your emails, you can get full White Glove Setup assistance as an extra purchase, and there's a 14-day money-back guarantee for all paid plans.
If this article helped you out, please follow us on Facebook and Twitter for more WordPress tips and tutorials.