Are you looking for the best WordPress PayPal plugins for collecting payments on your website?
PayPal is one of the most popular payment methods for online transactions. But while there are quite a few plugins that offer some ways to use PayPal, not all of them are as convenient to use or offer enough flexibility.
So, if you're looking for the best PayPal plugins for WordPress, we've tested dozens of these and put together a list of the top ones we've tried.
Best PayPal Plugins for WordPress: Overview
In a hurry? Here's a quick overview of the plugins we cover in this post.
| Plugin | Required Version | Price |
| --- | --- | --- |
| WPForms | Pro+ | $199.50/year |
| Easy Digital Downloads | Personal+ | $99.50/year |
| AffiliateWP | Professional | $299.50/year |
| WPCharitable | Basic+ | $99/year |
| MemberPress | Basic+ | $179.50 |
| Formidable Forms | Business+ | $199.50 |
| WooCommerce | Core | Free |
Read on for more information about these tools.
How Do I Accept PayPal Payments on WordPress?
There are several ways to accept PayPal payments on a WordPress website. Some plugins allow you to create a simple PayPal donate button or to integrate a full eCommerce solution like WooCommerce into your website. Other plugins let you accept PayPal payments via your web forms.
When choosing a PayPal payment plugin to use, the two key qualities you should look for are:
Thankfully, we were able to find several plugins that lived up to your expectations.
Best PayPal Plugins for WordPress
These are the best plugins for integrating PayPal on your WordPress site: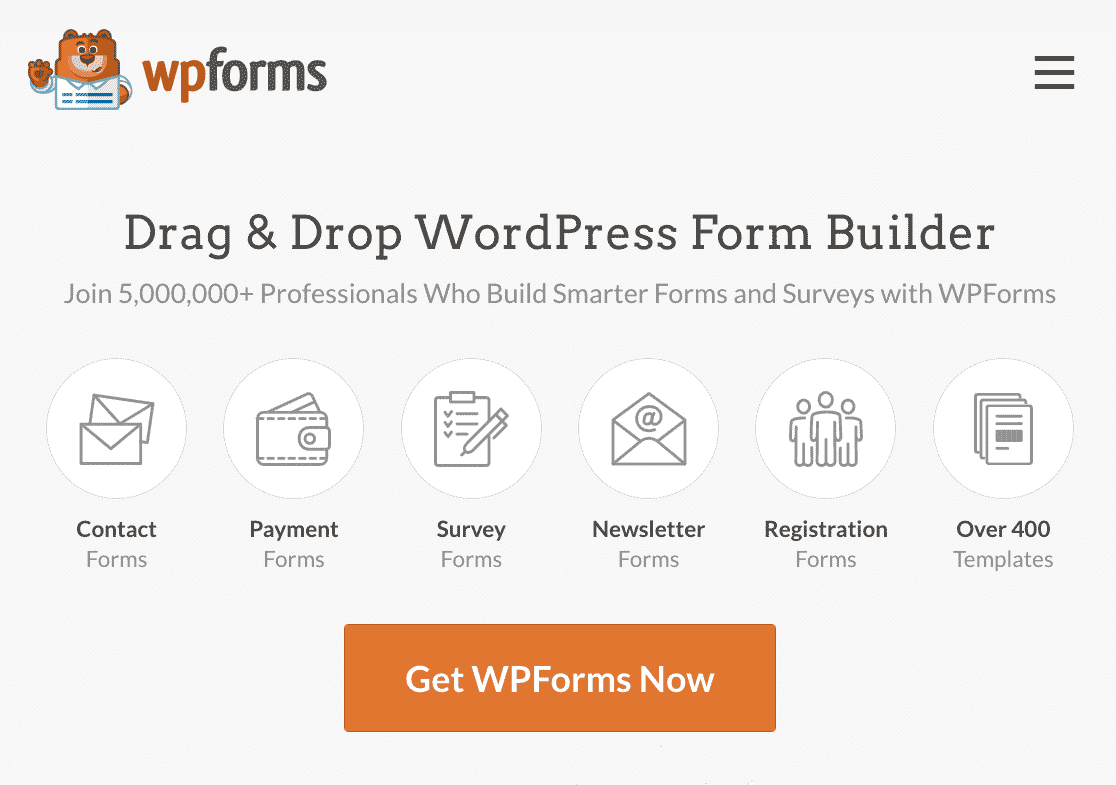 WPForms is the best PayPal plugin for WordPress. While it's primarily a form builder, it comes with one of the most powerful PayPal integrations that you can find in WordPress.
Users with a WPForms Pro license can access the PayPal Commerce addon, which gives you full control over how you want to collect online payments.
Using the PayPal Commerce addon, you can:
Set up one-time or recurring payments
Use the pay with PayPal button
Collect credit card payments or use PayPal checkout or both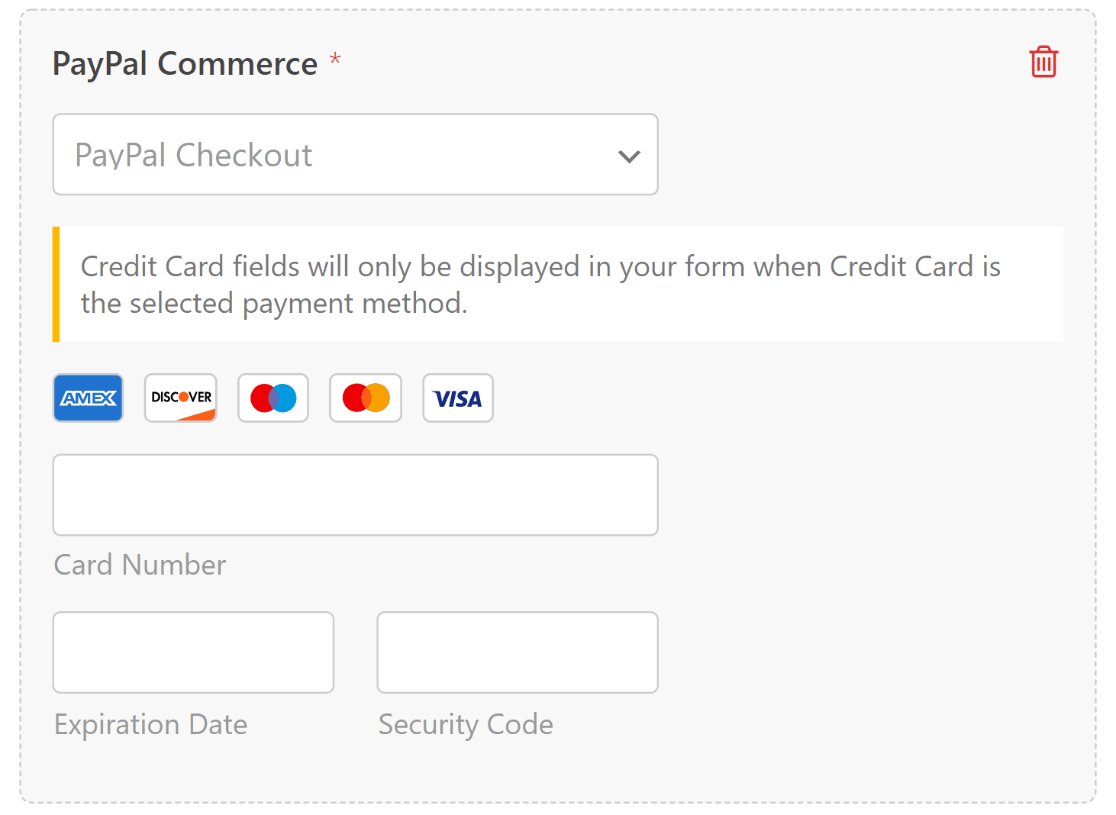 Configuring PayPal Commerce on your forms is incredibly easy. You just need to connect your PayPal Business account with WPForms to get started.
Once installed and added to a form, the PayPal Commerce field will show a custom PayPal checkout button that replaces the default Submit button. We've even made it possible for you to edit the color of this button from our easy drag and drop form builder.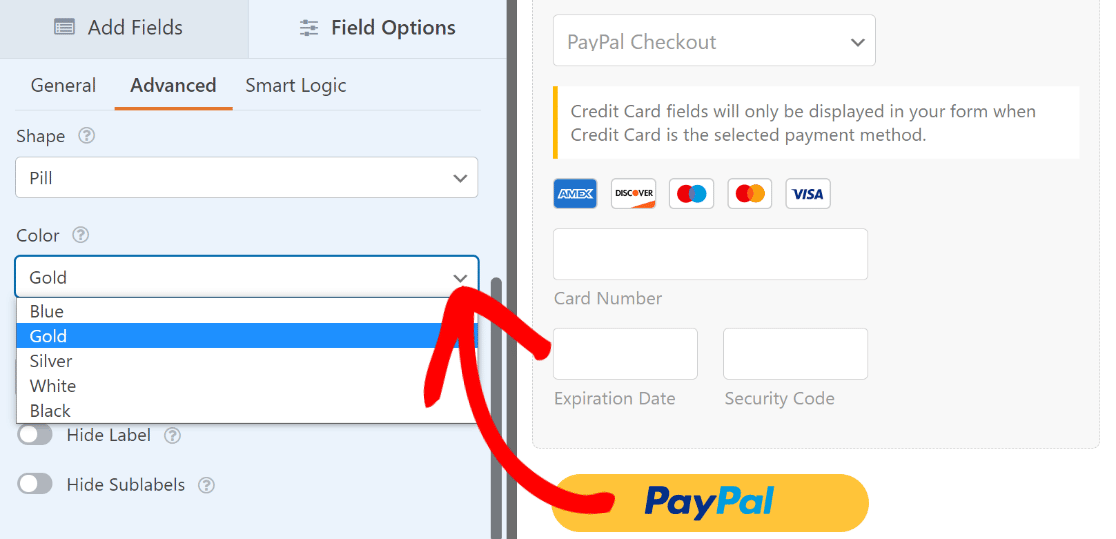 You can enhance the features of the PayPal Commerce field using useful WPForms features like conditional logic. We think this is a super handy feature to have when you want to process payments only when certain conditons defined by you match.
When you're ready to publish your form, you can easily embed it on any page of your site using the embed wizard. In fact, WPForms can also be snugly added to your sidebar widget using a simple shortcode.
Apart from PayPal Commerce WPForms also supports the more basic PayPal Standard integration along with other popular payment gateways, including Stripe, Square, and Authorize.net.
For more details, here's the full guide to getting started with the WPForms PayPal Commerce addon.
Pricing: For the full PayPal experience, you'll want to use the WPForms Pro plans and higher, which start at $199.50 per year. You also get 1000+ form templates with this license.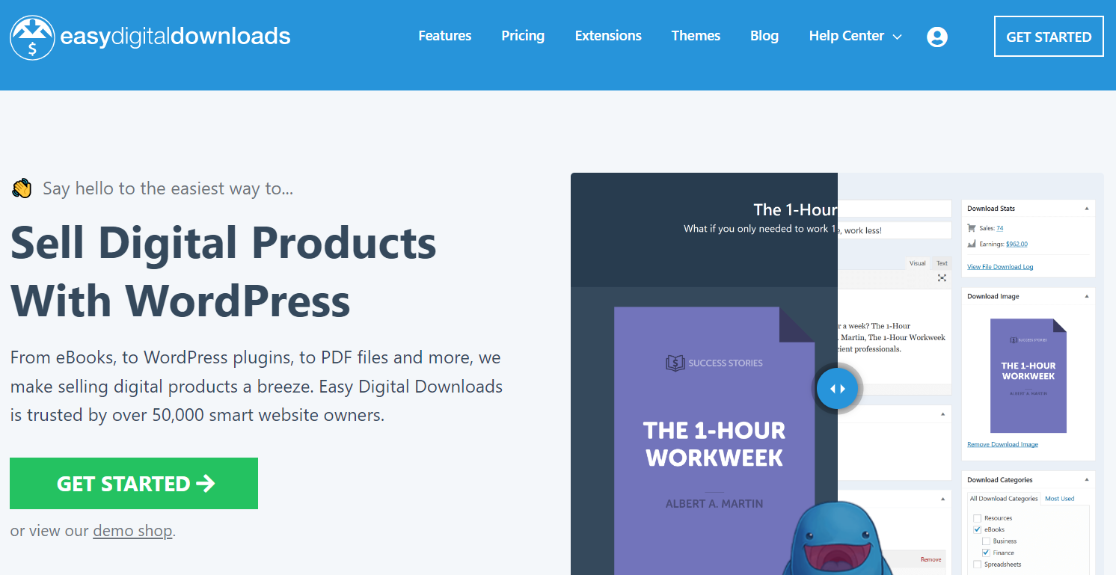 Building a store for digital products? Easy Digital Downloads (EDD) offers a simple setup that allows users to pay for digital products, such as ebooks, plugins, and so on, using PayPal and other payment methods.
This plugin is one of our favorites due to its simplicity and awesome range of features. For example, EDD offers a powerful order management system that allows you to manage orders, reassign customer details, process refunds, and so on.
Another great feature is that you can control the payment button behavior for your downloads. For instance, EDD gives you both "add to cart" and "buy now" behavior choices when the purchase button is clicked, so you can offer a streamlined checkout process for your customers.
It also offers a well-featured shopping cart that allows you to use the PayPal payments gateway or Stripe if you'd prefer. Easy Digital Downloads emails are automatically generated and sent to the customer with a link to download their purchase. EDD also provides detailed analytics to help you track sales and make better decisions.
Regardless of the size of your digital store, the full range of EDD features will make it easy to manage and grow your business and collect payments seamlessly.
Pricing: EDD pricing starts at $99.50 per year for the personal plan.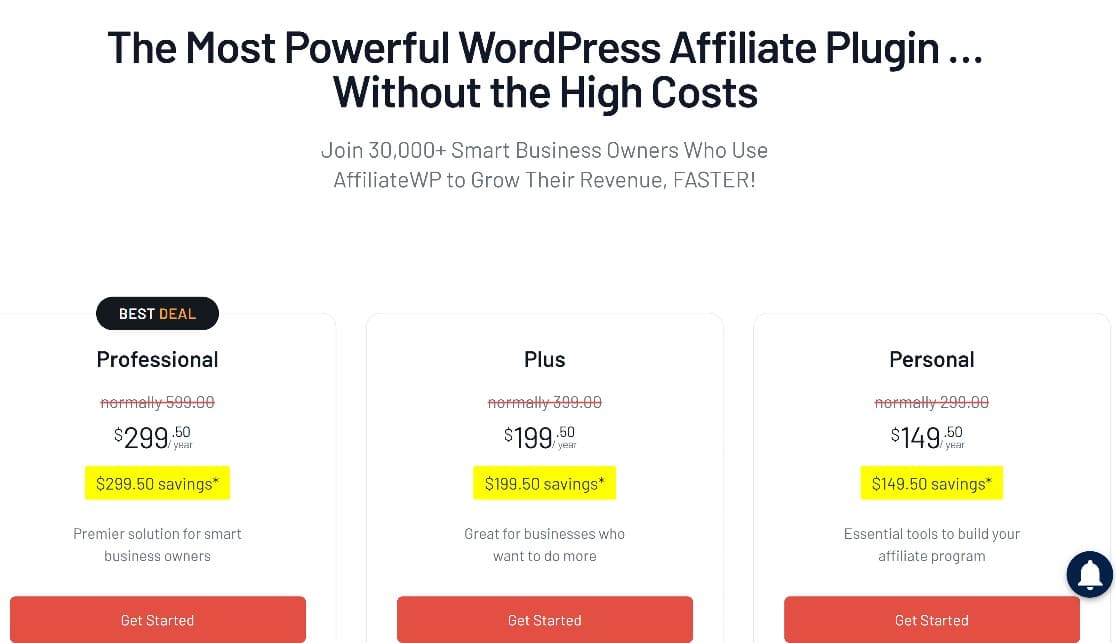 AffiliateWP is the leading affiliate marketing plugin for WordPress sites.
This is a truly powerful plugin that comes with lots of unique features. For example, the plugin offers a pre-built frontend affiliate area where affiliates can sign up and log in to manage their affiliate accounts.
You'll also be able to create really flexible affiliate program structures using AffiliateWP's smart affiliate commission rules. These will allow you, for example, to set tiered affiliate rates, per affiliate rates, and even set up pay per lead affiliate programs, among other useful features.
And when it comes to using AffiliateWP with PayPal on your WordPress website, you'll be delighted to learn that you can use PayPal in two different ways.
First, the AffiliateWP and PayPal integration is built to allow you to track affiliate referrals on transactions that go through PayPal. Additionally, you can use the PayPal Payouts addon to process PayPal payments to affiliates with a single click.
AffiliateWP Pricing: For the full range of PayPal functions, you'll need the Professional plan which costs $299.50 annually.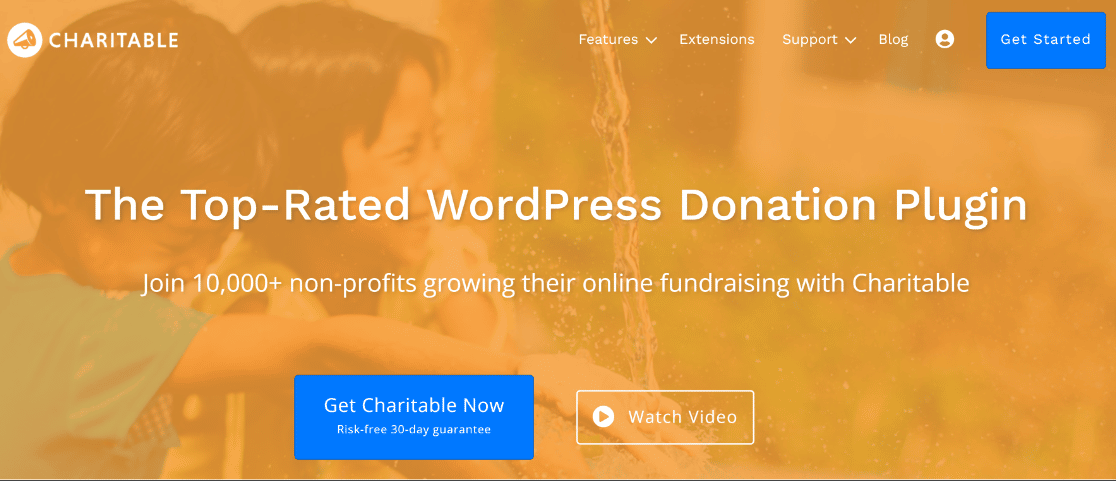 WP Charitable is an excellent WordPress plugin for managing donations for charitable causes. It comes with a PayPal integration that allows you to easily run online fundraising campaigns with a fast and efficient payment method for everyone.
One thing you'll really love about using WP Charitable is the fact that it charges no platform fees whatsoever. Plus, you can use the Charitable Relief addon to allow your donors to pay the platform fees charged by PayPal or any other payment gateway you choose.
With WP Charitable, you'll have 9 of these to choose from, and you can accept offline donations too.
WP Charitable Pricing: WP Charitable starts at $99 per year for the Basic license.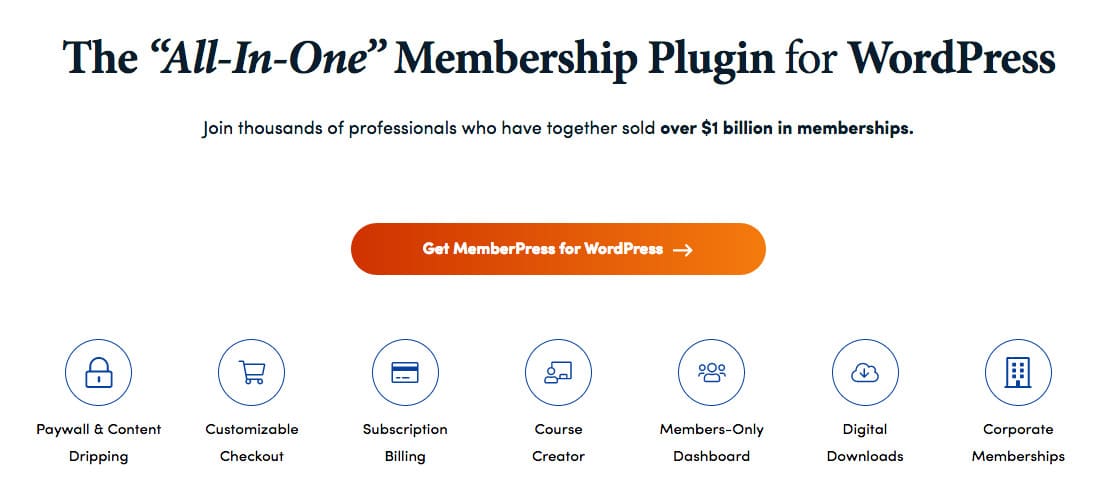 MemberPress is the best WordPress membership plugin for creating a membership website in WordPress.
MemberPress offers an inbuilt PayPal integration which is available on the Basic plan and above.
If you're building an online course website, you'll love MemberPress' Courses addons that allow you to seamlessly create and manage online courses. Users can easily subscribe to your membership site and pay via PayPal once you configure it with MemberPress.
Whatever type of membership site you have in mind, MemberPress offers a range of features that will make it easy to build and straightforward to manage.
Plus, it offers several different payment options beyond PayPal like Stripe.
MemberPress Pricing: MemberPress starts at $179.50 per year for the Basic plan.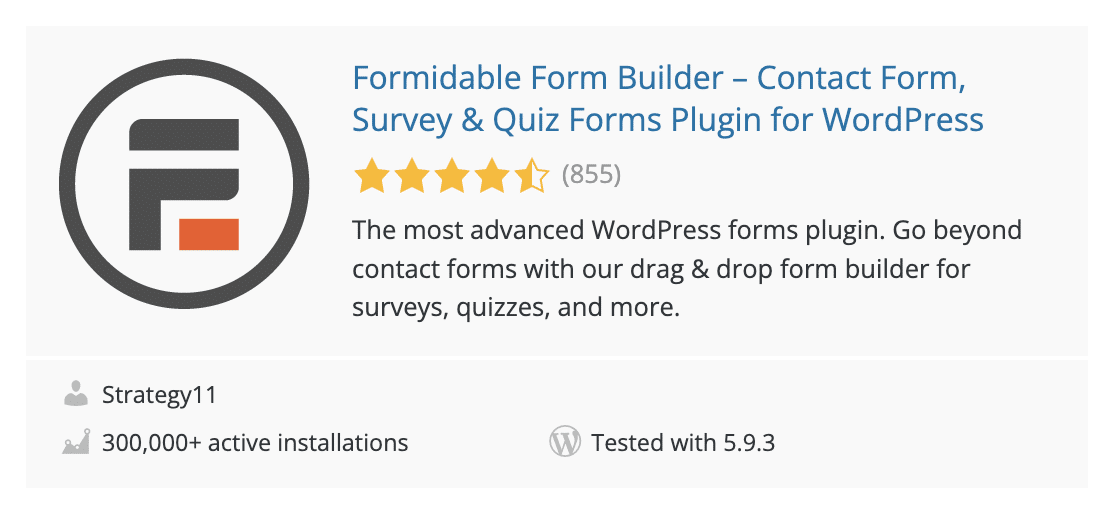 Formidable Forms is great WordPress form builder plugin, and is among the top alternatives to WPForms. Like WPForms, Formidable Forms comes with a native PayPal integration, so you can take payments with your forms.
The submit button on your PayPal forms will send users to a PayPal page where they'll then be able to make payments with their credit or debit cards or through a PayPal account.
Unlike WPForms, though, you won't have the option of using PayPal Commerce. As a result, Formidable Forms' payment integration isn't as advanced or flexible as WPForms.
Formidable Forms Pricing: To use the Formidable PayPal plugin, you'll need the Business plan or above, starting at $199.50 annually.
WooCommerce is the number 1 WordPress plugin for creating and managing an online store. The plugin allows you to leverage an entire eCommerce system that would take tons of effort to build from scratch, with just a few clicks of a mouse. In fact, we consider it one of the best eCommerce plugins available.
If you're looking for a comprehensive eCommerce solution, you'll love being able to combine WooCommerce with tons of plugins.
These include the PayPal Payments by WooCommerce plugin that offers a complete PayPal solution, allowing you to safely accept payments via credit or debit cards, and other methods.
Another great example is the Wholesale Suite plugin for WooCommerce. This is an excellent plugin that will help you integrate a range of useful features for wholesale sellers, such as wholesale pricing, tax control, shipping and payments, and so on.
So if you want to insert an "add to cart" button to your eCommerce store, WooCommerce is the way to go.
WooCommerce Pricing: The core WooCommerce plugin is free to use.
Which Is the Best PayPal Plugin for WordPress?
If we had to recommend just one plugin, that would be WPForms. This is because, not only is WPForms such a useful form builder plugin, but its PayPal addons allow you to turn your forms into eCommerce checkout pages, donation forms, and so on.
Whatever you're collecting payments for, WPForms offers an easy and flexible way to do it using a powerful PayPal Commerce integration—alongside other payment options like Stripe.
So, while the other plugins on this list tend to be more focused on specific solutions, you can potentially get a lot more done with WPForms.
And that's it for our list of the best WordPress PayPal plugins!
FAQs on Best WordPress PayPal Plugins?
Need to know more about using PayPal on your site? Here are our responses to a few commonly asked questions:
How Much Does It Cost to Use PayPal on WordPress?
PayPal charges a fee per transaction that varies depending on the nature of the payment and currency. For credit card payments, PayPal charges 2.99% + a fixed fee determined by the currency in which the payment is made.
How Do I Enable PayPal On My Website?
You can enable PayPal on your website by using a WordPress plugin that integrates with PayPal. WPForms is one the best plugin if you want a PayPal payment form on your WordPress site. You can also use plugins like Easy Digital Downloads and WooCommerce to enable PayPal on your website.
Next, Put an End to Contact Form Spam in WordPress
If you're building forms in WordPress, one of the things to consider is implementing strong anti-spam measures. Sadly, WordPress tends to be a big target for spam but there's some good news: WPForms offers a few simple tools that will help you stop contact form spam in WordPress.
We also encourage you to read our other roundup lists containing other WordPress plugins that we've tested and loved using:
Ready to fix your emails? Get started today with the best WordPress SMTP plugin. If you don't have the time to fix your emails, you can get full White Glove Setup assistance as an extra purchase, and there's a 14-day money-back guarantee for all paid plans.
If this article helped you out, please follow us on Facebook and Twitter for more WordPress tips and tutorials.