Ever wonder how WP Mail SMTP alternatives compare when it comes to sending emails from your WordPress site?
Although WP Mail SMTP sets the bar high, there are some competitors out there that come close.
In this post, we'll look at 5 WP Mail SMTP alternatives to see how they stack up.
What Is the Best Mail Service for WordPress?
There's a reason that more than 3 million websites use WP Mail SMTP to resolve their email deliverability issues.
Not only does it include all the features, reports, and mailers that you want, WP Mail SMTP also understands that email authentication can be a confusing process for users. If you don't know the difference between PHP and SMTP, WP Mail SMTP offers White Glove Service to set everything up for you.
WP Mail SMTP Alternatives: Are There Better Options?
If you're looking for alternatives to WP Mail SMTP, there are a few that come close. Let's take a look.
1. Easy WP SMTP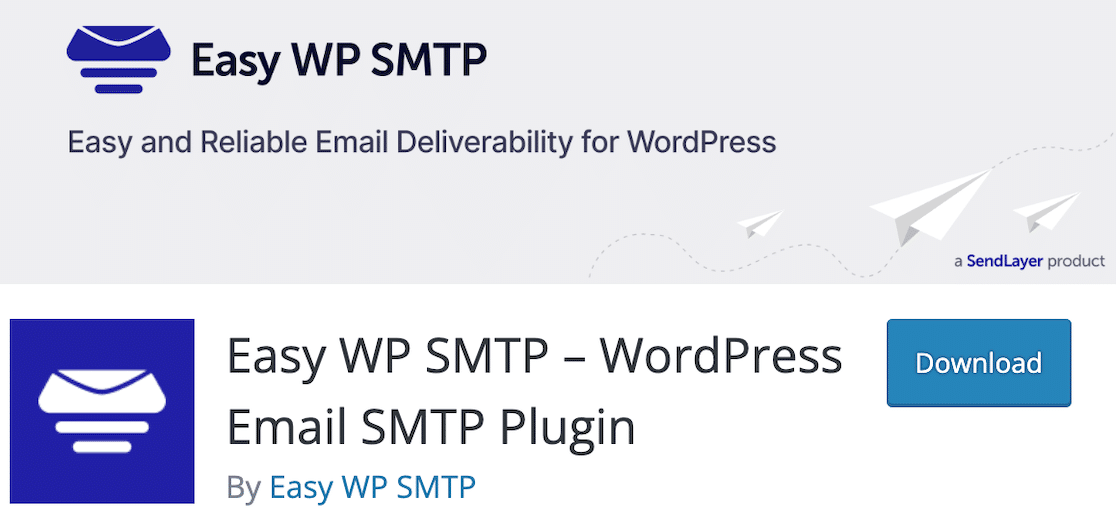 If you know a little bit about SMTP (Simple Mail Transfer Protocol) and email deliverability, you've probably heard of the transactional email provider SendLayer. Easy WP SMTP is a free plugin and a SendLayer product, so you know it's coming from a reputable company.
We found Easy WP SMTP relatively simple to set up and use. You can configure mailers like SendLayer, Mailgun, Brevo (formerly Sendinblue), and SMTP.com with the free version. If you're a Pro user, you can also connect your site to the Amazon SES or Microsoft 365 / Outlook mailers.
We liked that you can choose to send emails with a transactional SMTP mailer or an SMTP server, such as Gmail, Outlook, Yahoo, Hotmail, or Zoho Mail.
Additional Features
Uses debug logging feature to log failed emails with information about why they failed
Gives you standard options to specify reply-to and BCC email addresses
Lets you set "From Name" and "From Email," and allows "Force From Name" and "Force From Email"
Easy connection to Gmail to send your WordPress emails in just a few clicks
Price
Easy WP SMTP is free to use. There is also a Pro version with additional mailers and advanced email logging that starts at $49 per year.
2. Post SMTP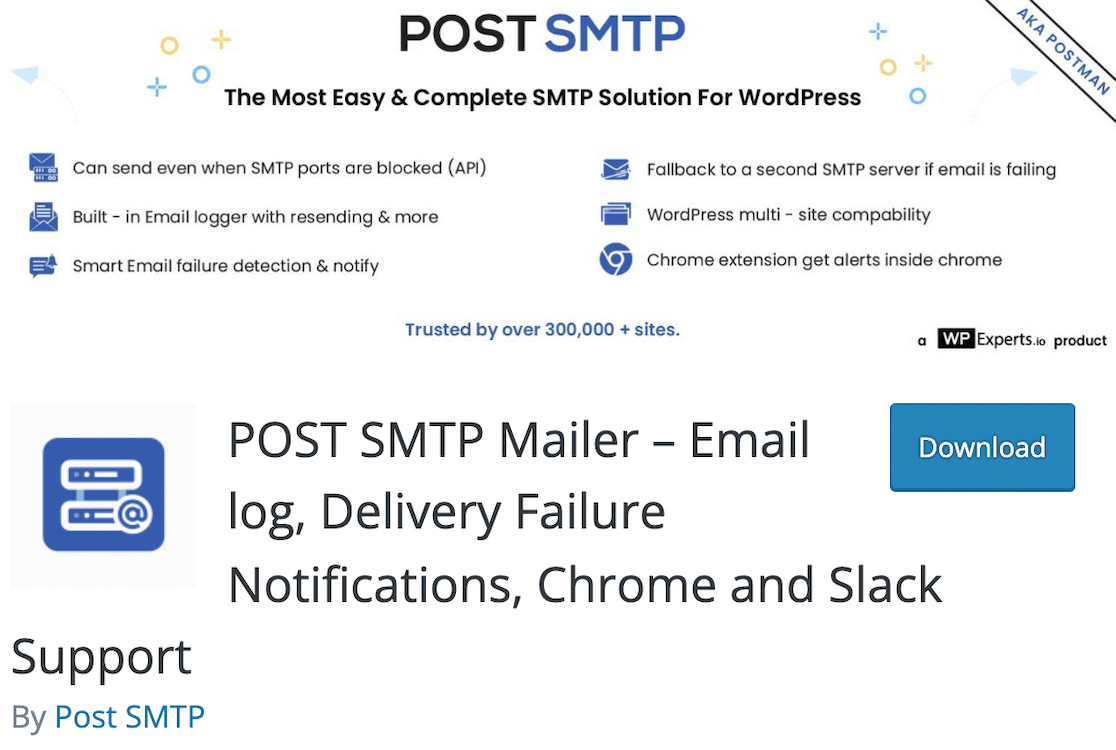 Post SMTP is an SMTP mailing plugin that replaces the WordPress PHP mailer with Zend_Mail. This reduces deliverability issues stemming from PHP mail and keeps your emails out of the spam folder.
One of the features we found most helpful in Post SMTP is that, in addition to the setup wizard, there's also a connectivity test. It scans the SMTP server to detect any firewall blocks or configuration mistakes.
The email log helps you diagnose problems. You can also receive notifications via Slack or Chrome extension.
Additional Features
Offers extensions such as Microsoft Office 365, Amazon SES, Zoho Mail, Twilio, and more
Increases security with OAuth 2.0
Compatible with Contact Form 7, Elementor Forms, Gravity Forms, WooCommerce, and more
Price
There is a limited free version. To access features like the addons, you must either pay for them individually or purchase a membership. Memberships start at $39.99 per year.
3. The Newsletter Plugin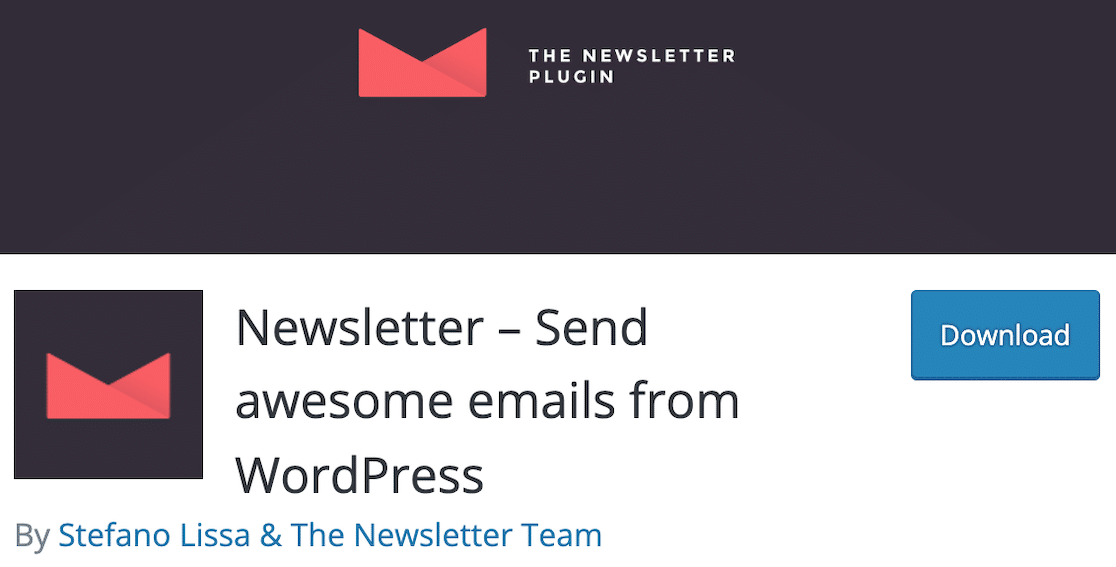 The Newsletter Plugin is a little different from others on this list, but it's a good option if your emails are newsletters.
The Newsletter Plugin is an email newsletter and email marketing system. The main plugin allows you to create drag-and-drop email newsletters. But if delivering those newsletters is the concern, there's a free SMTP addon.
Additional Features
Integrates with Brevo, Amazon SES, SendGrid, SparkPost, Mailgun, and others
Connects to WPForms, Contact Form 7, Gravity Forms, Ninja Forms, Elementor Forms, and more
Professional setup service
Price
There is a limited free version. For more features and addons, pricing for the premium version begins at $69 with a year of updates and support.
4. FluentSMTP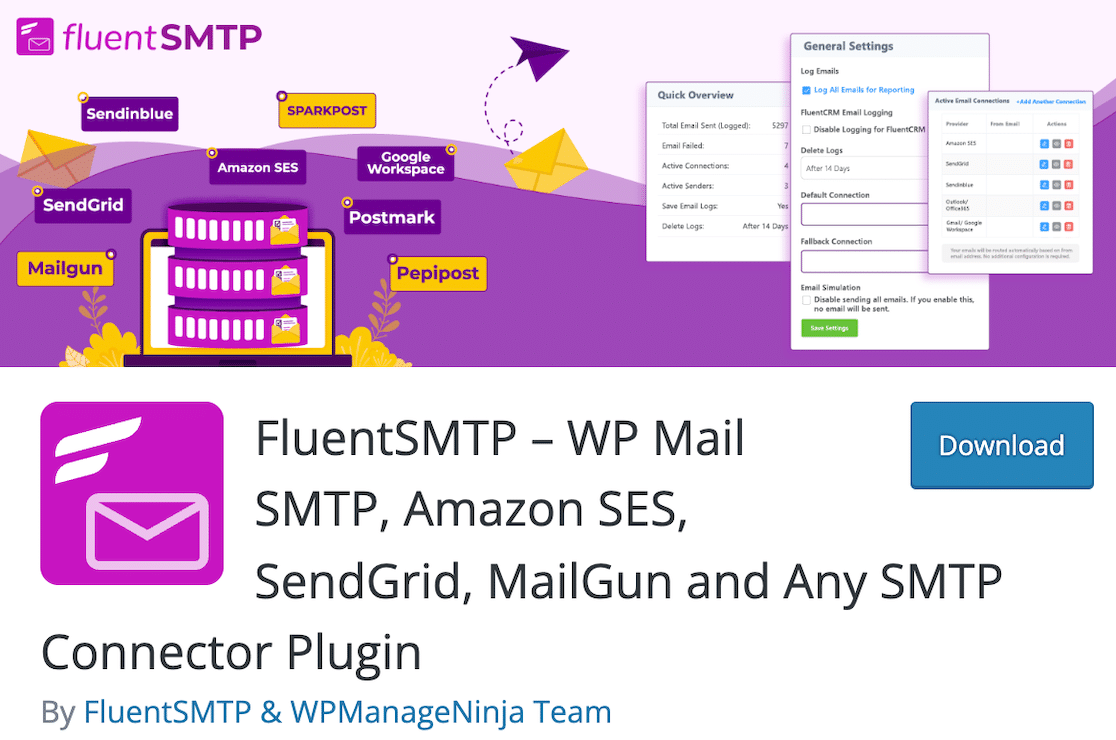 FluentSMTP is a free and open-source plugin. We found that it offered features that some other platforms include only in pro versions.
For example, more detailed logging gives users a better idea of what their emails are doing. This ultimately helps them create the best configurations for their sites.
Check out this detailed comparison of FluentSMTP and WP Mail SMTP to get a better idea of the features of both plugins.
Additional Features
Lets you connect as many email service providers as you want with intelligent email routing
Sends daily and weekly notification emails so you can keep up with stats and email failures and diagnose issues
Utilize faster and more secure connections with native API integrations
Works with Amazon SES, Outlook, Gmail/Google Workspace, Mailgun, Brevo, and more
Price
Free
5. SMTP Mailer
Like others on this list, SMTP Mailer takes control of the wp_mail function in WordPress and uses SMTP instead.
We found that it's a pretty simple plugin to use. The downside of that is that there aren't a whole lot of features beyond configuring your site to send emails via SMTP.
There's also no native support for third-party mailer apps like SendLayer, Brevo, Mailgun, and others.
Additional Features
Claims to work with any plugin that uses wp_mail()
Has known compatibility with Contact Form 7, Jetpack Contact Form, and Formidable Forms
Price
Free
And there you have it. While we still find WP Mail SMTP to be the most user-friendly mailer plugin, especially for beginners, hopefully this post gave you some insight about similar plugins to help you make the best decision for your site.
Next, Learn About Email Deliverability Best Practices
If you're just getting started with learning about how to improve email deliverability from your website, check out these email deliverability best practices.
Wondering how to keep your site safe? We reviewed 9 of the best anti-spam plugins to help you find one that's right for you.
Ready to fix your emails? Get started today with the best WordPress SMTP plugin. If you don't have the time to fix your emails, you can get full White Glove Setup assistance as an extra purchase, and there's a 14-day money-back guarantee for all paid plans.
If this article helped you out, please follow us on Facebook and Twitter for more WordPress tips and tutorials.