Are you aware of the WordPress email deliverability best practices?
If you send any emails from a WordPress site, this is a really important topic. Email deliverability is affected by a variety of factors so this may seem tricky at first.
But the good news is, many of these factors are controllable. Following a few best practices can go a long way in helping you maintain high deliverability rates at all times.
We'll be covering the top tips for improving WordPress email deliverability in this article. Let's dive in!
How Do I Stop My Emails From Going to Spam in WordPress?
In WordPress, emails are usually delivered using the default PHP mailer. The problem is the PHP mailer function lacks authenticating elements in an email, which frequently leads to your emails being marked spam or blocked altogether.
The best way to stop your emails from ending up in spam is to use a Simple Mail Transfer Protocol (SMTP) plugin like WP Mail SMTP.
SMTP plugins help provide crucial authentication details for domains linked to a WordPress site and are an excellent way to bypass most email deliverability challenges.
In the next section, we'll dive deeper to discover how SMTP helps and what some of the top email deliverability tactics are.
WordPress Email Deliverability Best Practices
1. Use WP Mail SMTP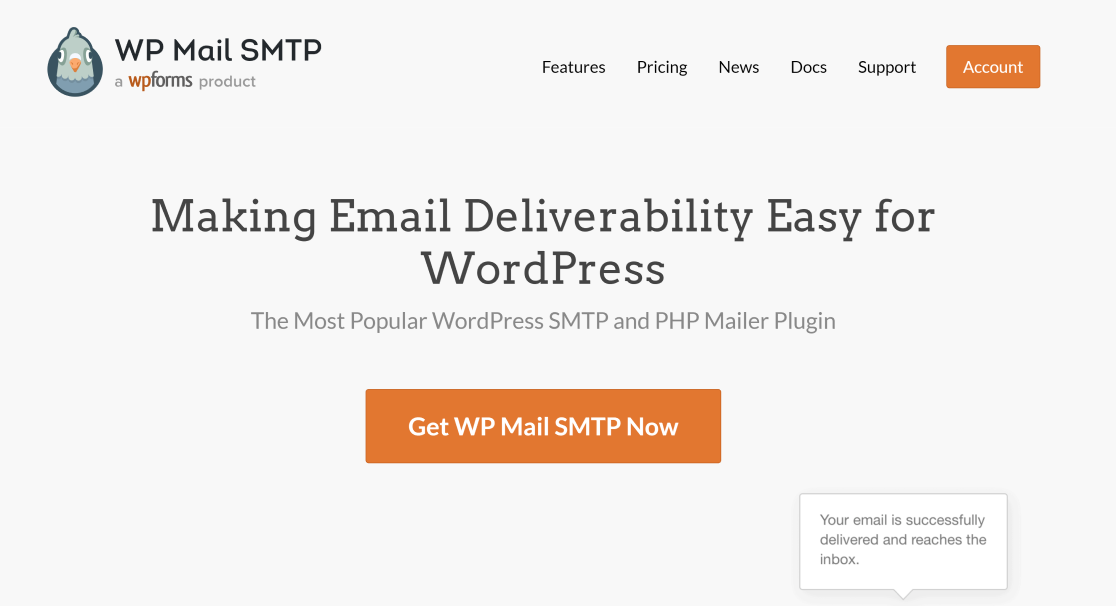 WP Mail SMTP is the best tool for fixing WordPress email deliverability challenges.
Authentication is the biggest issue with WordPress emails. As we've mentioned, the default WordPress PHPMailer just isn't effective at this.
What this means is that when you send emails from a domain on a WordPress site, mailbox providers have no way of telling if the emails are really coming from your domain. This is a problem because spammers and hackers have developed ways to impersonate legitimate domains.
But with WP Mail SMTP, you can connect your WordPress site to popular transactional SMTP mailer services like Postmark, Brevo (formerly Sendinblue), SendLayer, and more. These mailer services add proper authentication details to your emails, so that the recipient's email server can easily verify your legitimacy as the sender.
SMTP mailers also use DNS records like DMARC, SPF, and DKIM to further increase your legitimacy and offer protection from email spoofers.
In addition to being an excellent solution for improving your email deliverability, WP SMTP also offers useful tools such as email tracking and email logs that allow you to monitor your emails right from your WordPress dashboard.
If you're looking for different SMTP plugins, check out our list of WP Mail SMTP alternatives.
2. Track Your Sender Reputation
Sender reputation is a crucial metric that mailers use in determining the trustworthiness of a domain. A bad sender reputation will typically mean your emails will get blocked or go to spam.
The good news is that you can track the sender reputation for your domain and take the necessary steps to protect it. Here's how to check:
Grab your IP address and head over to the Talos Intelligence Reputation Lookup site. On the homepage, pop in your email domain's IP address. If you're not sure what this is, you may ask your hosting service.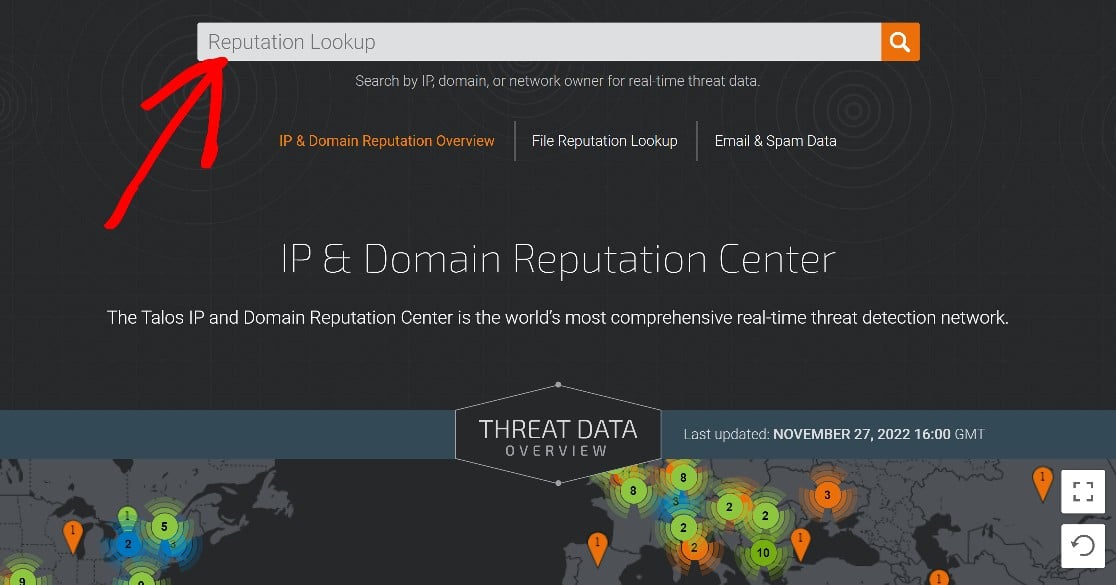 The tool will then generate a sender reputation report with a few different metrics, including your email reputation.
If your score is too low, you'll know that you'll likely have some email deliverability issues due to the poor sender reputation of your domain.
One thing you can do to fix this right away is to use a different domain for sending your emails.
But if your email reputation is good, then you're unlikely to face any deliverability problems.
3.

Ensure Your IP Address Isn't on a Blocklist
Your IP address can end up on a blocklist for a number of reasons. One of them is simply using shared hosting.
You can check if your IP address is on a blocklist and then reach out to the service that has blocklisted your IP address and ask to have it removed. MxToolbox is an excellent tool for checking if you've been blocklisted and by whom.

Once they're sure that your website doesn't pose any security threats, your IP address may be removed from the list.
4. T

rack Email Statistics
Tracking your email statistics is super important because it allows you to measure how well your emails are being received by your users.
If your emails are bouncing or aren't getting opened at all, these could be pointers to an underlying problem that you'll want to fix immediately.
Remember, things like low engagement rates, bounced emails, and users unsubscribing from your email lists can lead to a poor sender reputation.
Fortunately, it's easy to track your email stats using WP Mail SMTP, which you should already be using to provide authentication for your domain. WP Mail SMTP provides tracking data on emails you've sent right within the WordPress dashboard.

The data you'll garner this way will help you modify your email campaigns to improve engagement, which is a key factor influencing domain reputation.
In addition to WP Mail SMTP, here are some more email-tracking WordPress plugins that may be helpful.
5. Consider Using Subdomains for Different Types of Emails
In general, you'll either be sending out transactional emails—things like receipts or thank you emails, or marketing emails.
It's a good practice to create separate email subdomains for these purposes. That's because mailing servers treat subdomains as entirely separate domains, so the reputation of one doesn't affect that of the other.
Using a subdomain prevents unsubscribes and spam reports from your marketing campaigns from affecting the deliverability of transactional emails sent from your top domain, which often contain crucial information.
Most mailers allow you to create subdomains. However, SendLayer stands out because it automatically creates a subdomain when you sign up, in order to help protect your root domain. So you won't have to perform any extra steps to get a subdomain with SendLayer.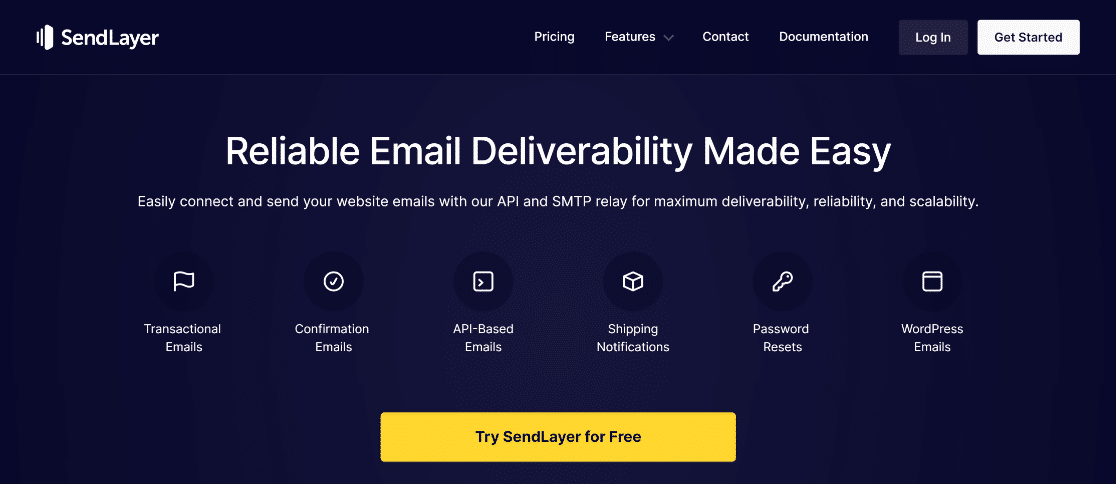 If you're a beginner and would like a little more info, here's a comprehensive guide to get started with email subdomains.
6. Only Send Emails to Users Who've Opted In
This point is really important. Sending emails to users who haven't opted-in to receive those emails is a violation of the law in certain regions.
And more importantly, when it comes to email deliverability, unsolicited emails tend to have a really high unsubscribe rate, which can get your domain blocklisted rapidly. Fortunately, this is straightforward when you use these WordPress Newsletter plugins.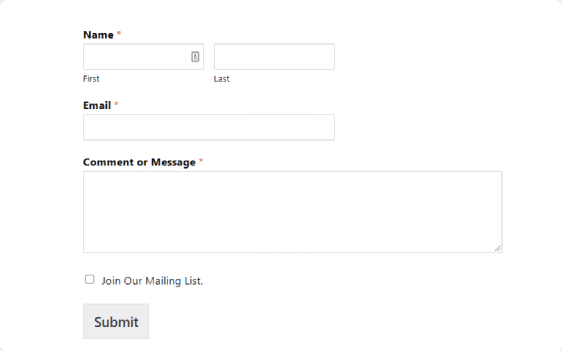 Make sure that your emails are sending successfully when a user is registering on your site. See our guide on how to fix user registration emails for more info.
7. Practice Email Segmentation
We've just talked about only sending marketing emails to users who've specifically opted in to receive them.
Another thing you can do to keep the highest levels of user engagement is to send users marketing emails only about topics they've indicated an interest in. This is email segmentation.
By sending users emails that are more focused on their needs, you'll likely have much better engagement and much lower unsubscribes.
Shared hosting plans—where you share a server with other users are quite common, but they aren't always a good idea. One reason for this is the fact that shared hosting plans are frequently used for spam.
When too much spam comes from one source, that IP address usually gets blocked. To prevent this, most hosting services actually block SMTP on your email server.
If you can afford it, using a virtual server is a much better setup for email deliverability and will help to cut out most email deliverability issues straightaway.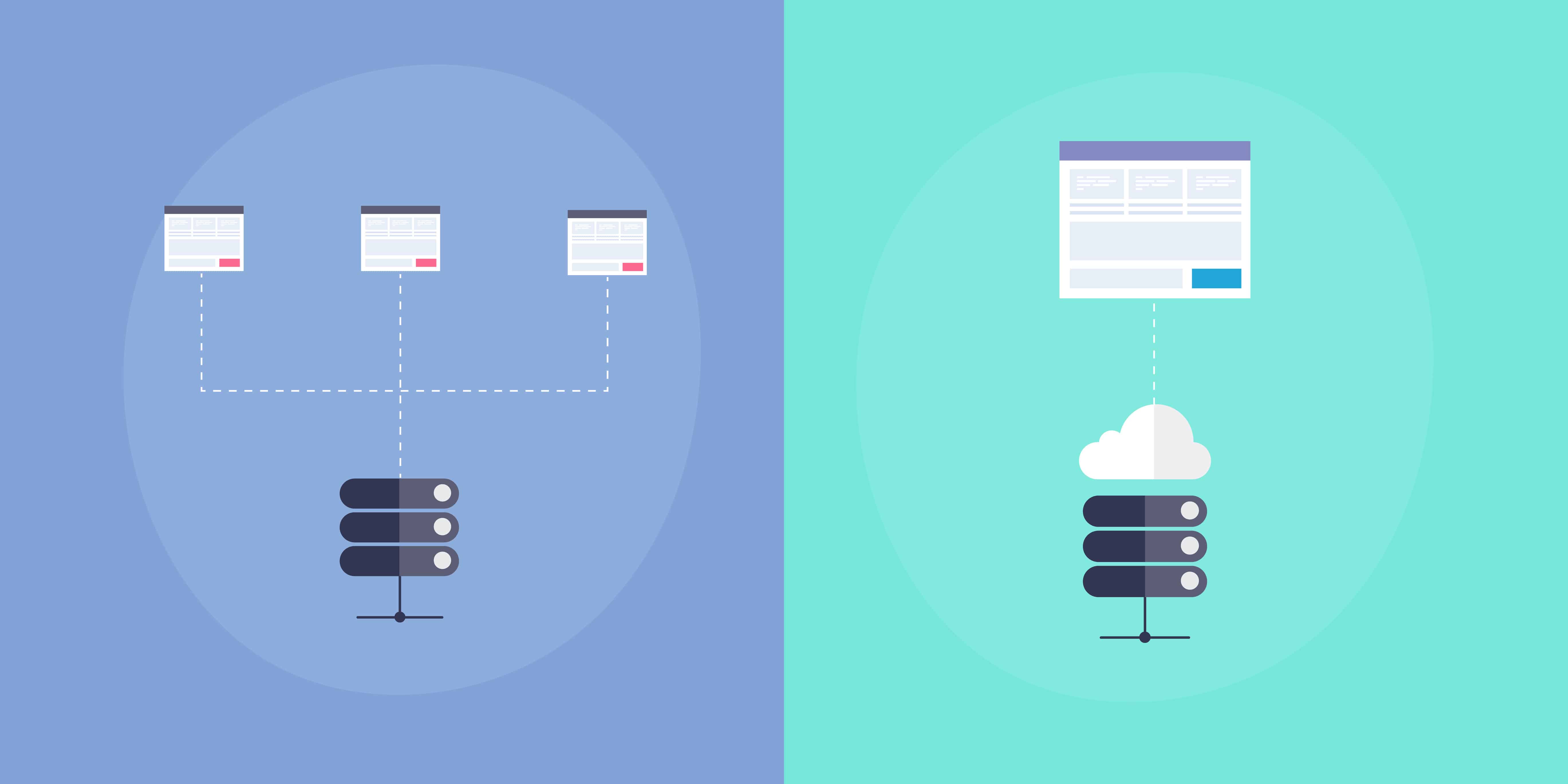 But if you already have your site hosted on a shared server, here's what to do when your hosting service blocks SMTP.
9. Practice IP Warming
The quickest way to ruin your sending reputation is to send out loads of emails that then result in lots of people unsubscribing or reporting your emails as spam.
A better approach is a tactic called IP warming. Essentially, IP warming is where you gradually scale up the number and frequency of emails you send from a particular domain over an initial period.
This could be anywhere from a couple of weeks to a couple of months. IP warming is a particularly good idea for newer domains.
And there you have it! Use these WordPress email deliverability best practices and your emails will never end up in spam again.
10. Get Users to Whitelist Your Domain's IP Address
In addition to getting your subscribers to opt into your email lists explicitly, one additional step you can take is asking them to whitelist the IP address of your sending domain.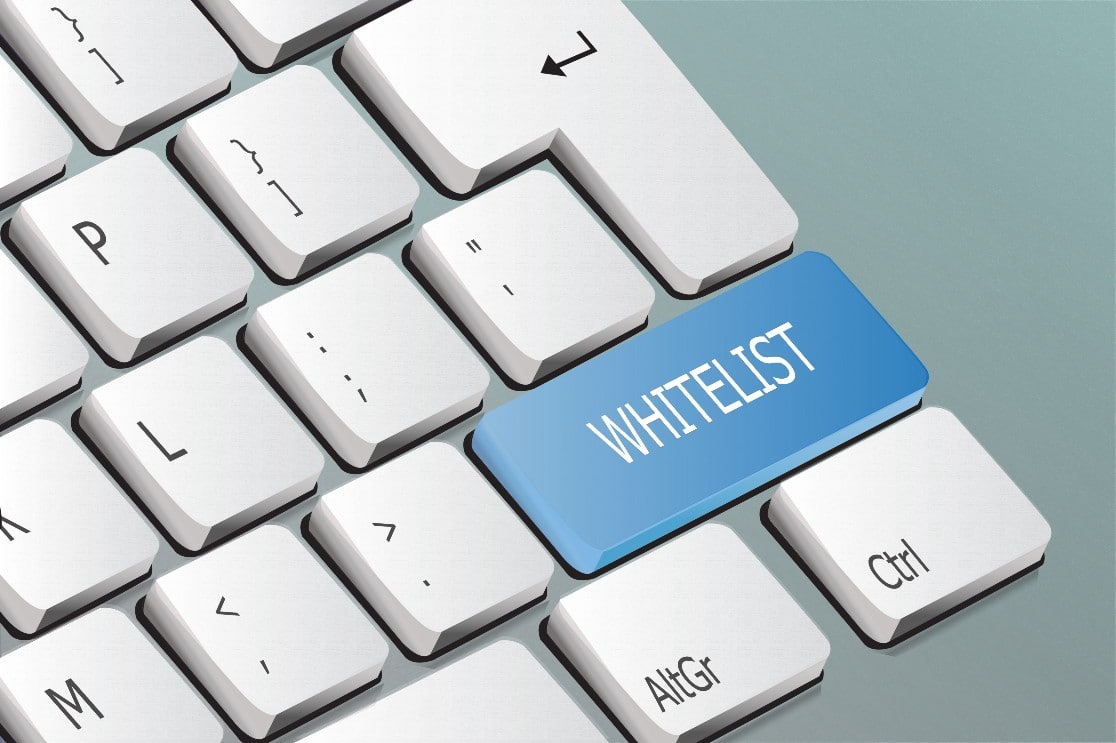 Whitelisting is basically setting up your mailboxes' spam filters to allow emails from specific domains. This is a straightforward process that can usually be done within a user's mailbox settings.
11. Don't Send Emails From a Fake Address
One common email delivery mistake is sending emails from a fake address, different from your real email domain.
You can typically set your emails up to display any from address you want, but if this is different from your real root email domain, you're very quickly going to find the root domain blocklisted. The best practice is to use your legitimate email domain or any subdomains related to it.
And that is it for our guide to the top email deliverability best practices! Now you can get out there and apply these tips to watch your email deliverability soar!
Next, Check Out The Best WordPress Email Plugins
We've just shared our list of the top email deliverability tactics for WordPress sites. Next, you might be interested in learning what some of the top tools for WordPress email are.
Ready to fix your emails? Get started today with the best WordPress SMTP plugin. If you don't have the time to fix your emails, you can get full White Glove Setup assistance as an extra purchase, and there's a 14-day money-back guarantee for all paid plans.
If this article helped you out, please follow us on Facebook and Twitter for more WordPress tips and tutorials.