Are you looking for the best WordPress newsletter plugins?
Newsletter plugins help you build your list and send newsletters directly from your WordPress dashboard.
Here's a breakdown of the top plugins we found that'll make your email marketing efforts easier and faster.
Does WordPress Have a Newsletter Plugin?
Yes! WordPress has many different newsletter plugins. You can use different plugins to build your list and send your newsletter.
However, keep in mind that WordPress doesn't send email reliably. You'll definitely want to use a separate email provider to send emails instead of relying on your web hosting server to do that.
Sending email through your web host is unreliable. And you might even get your hosting account blocked if you're sending a lot of newsletters out.
In this article, we'll be sure to mention the WordPress newsletter plugins that work with WP Mail SMTP. This makes it a lot easier to send emails without getting blocked, and you'll also be able to use a bunch of reporting and logging tools to measure your success.
Best WordPress Newsletter Plugins [Free + Pro]
WP Mail SMTP is the best SMTP plugin for WordPress. It lets you send WordPress emails through a transactional email provider so that they don't get filed away as spam.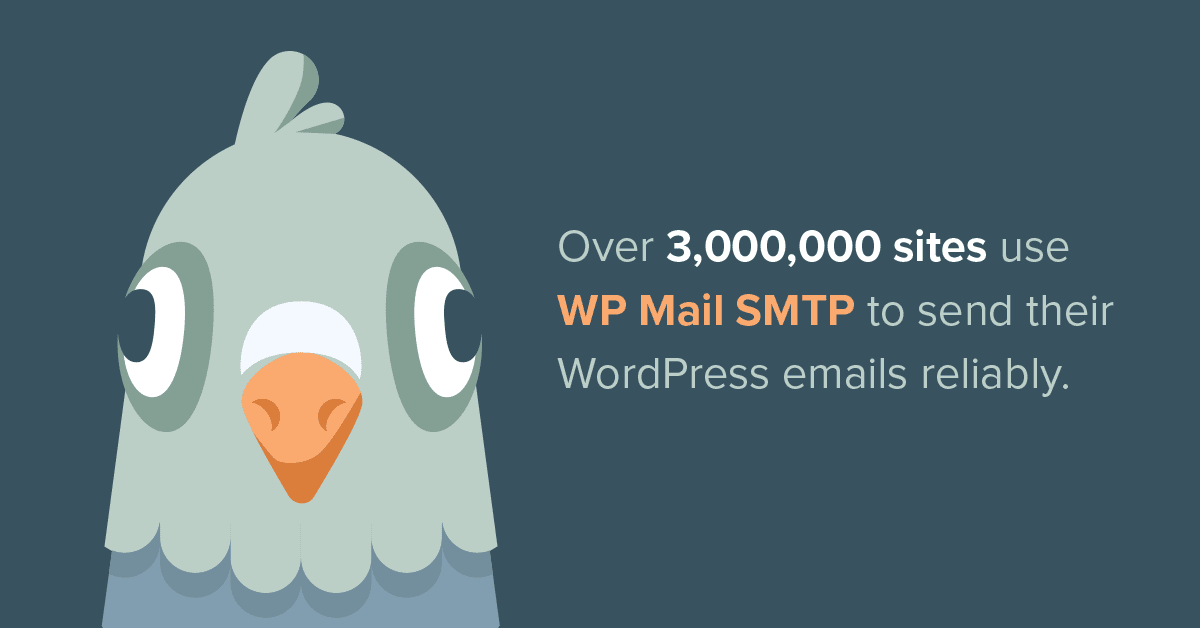 WP Mail SMTP is an essential companion to your WordPress newsletter plugin. It'll make sure that all of your newsletters are delivered successfully, and also unlock valuable extra tools that help you monitor each email after it's sent.
It's easy to set up and even provides White Glove setup for non-technical users. See our guide on WordPress SMTP settings for setup details.
Open and Click Tracking for Newsletters
Even better, WP Mail SMTP lets you track email open rates and link clicks in all of the emails you send.

This will boost the insights you get on your WordPress newsletters as well.
For example, let's say you want to measure the success of a particular subject line in a newsletter. WP Mail SMTP lets you see open and click data for any newsletter in a list or a chart.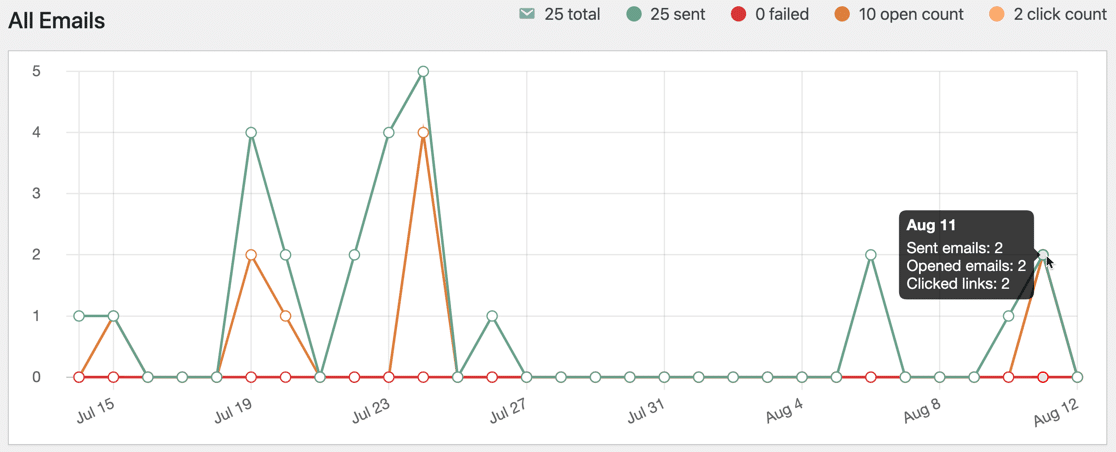 Some newsletter plugins offer basic open and click tracking. But often, this isn't separated out by subject line. So WP Mail SMTP gives you much more detailed insight into the subject lines that work best.
And you can even see if every individual newsletter was opened and clicked.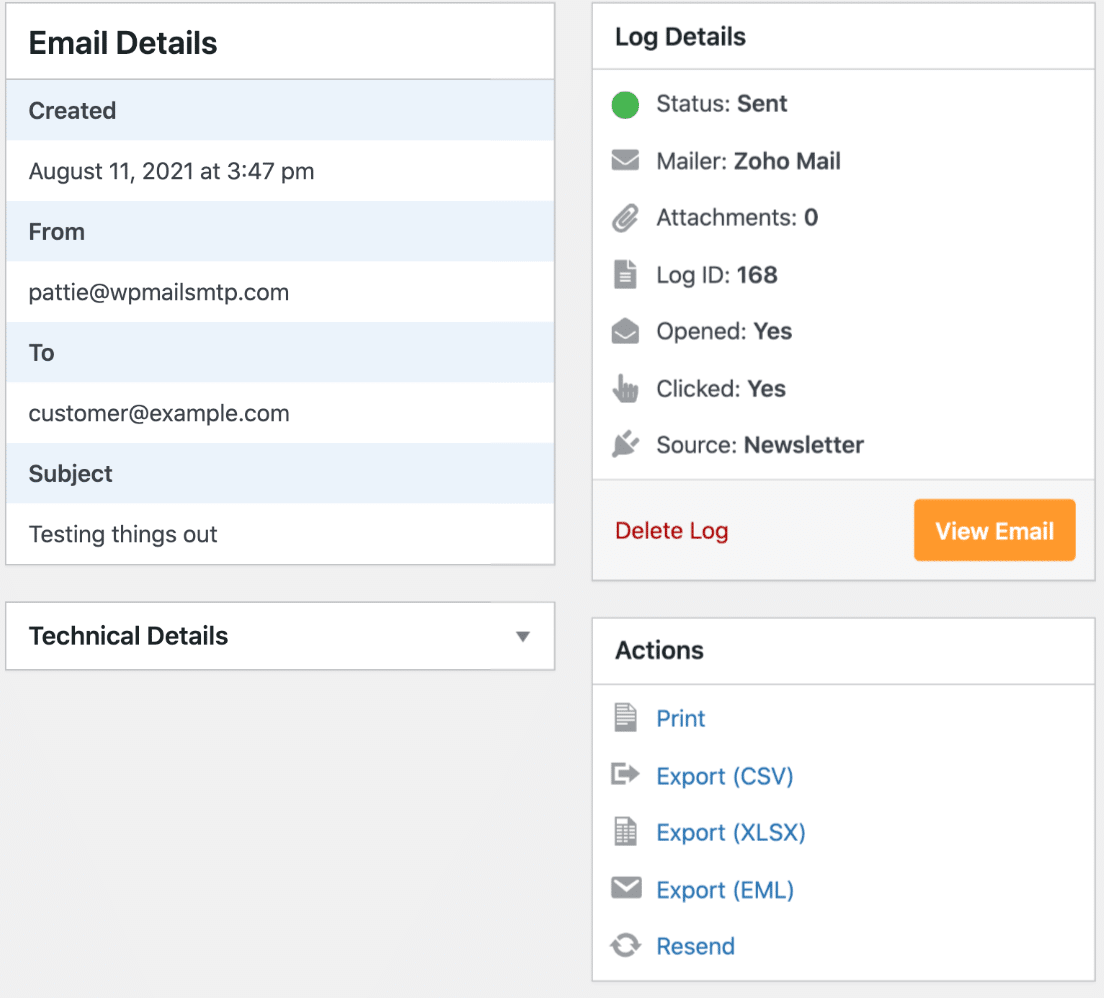 Resend WordPress Newsletters
If one of your subscribers doesn't receive a newsletter, what do you do? You could manually forward a copy, but it might not look too professional.
So WP Mail SMTP lets you resend a newsletter to a specific recipient on demand. You can send the newsletter to the same email address or edit the address first.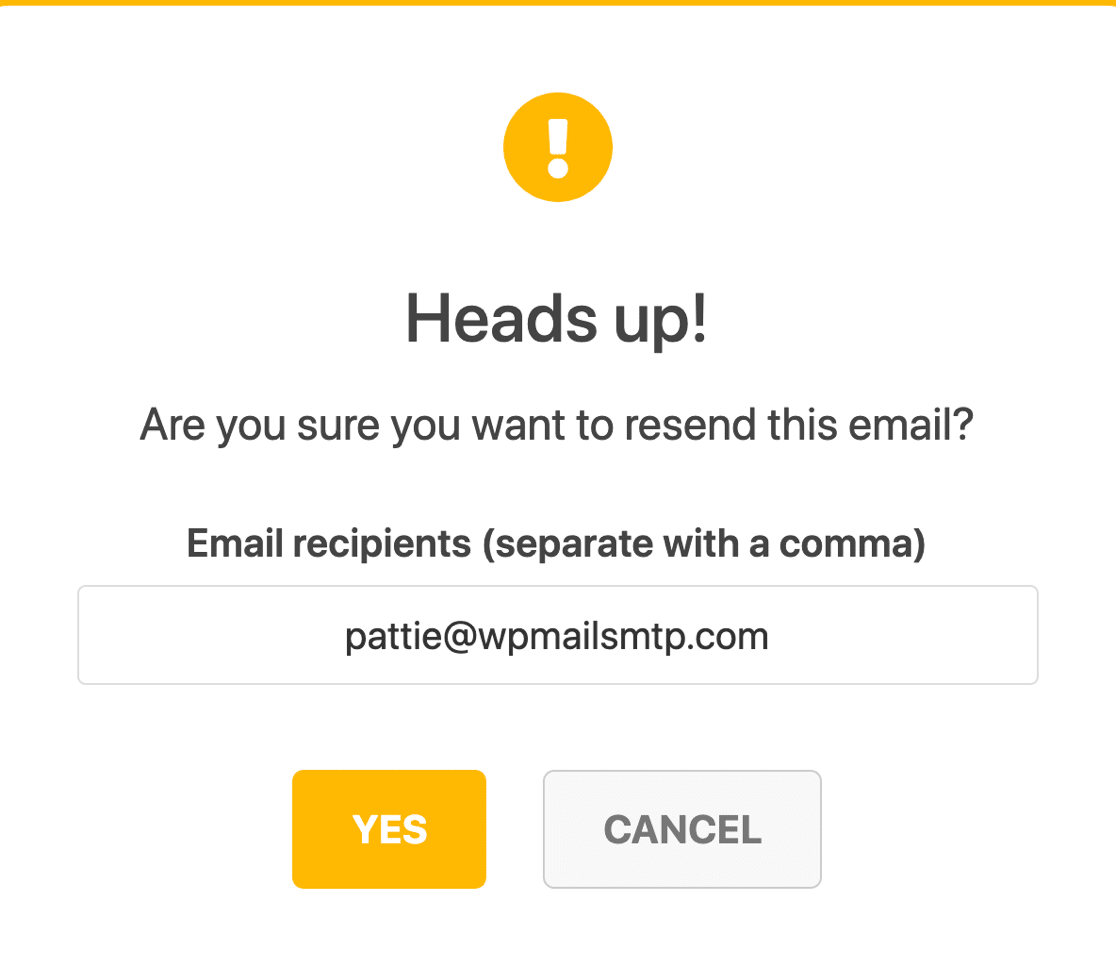 This is a great way to resend individual newsletter emails that failed. And if you have a bunch of failed emails, it's easy to tick and resend them all at once.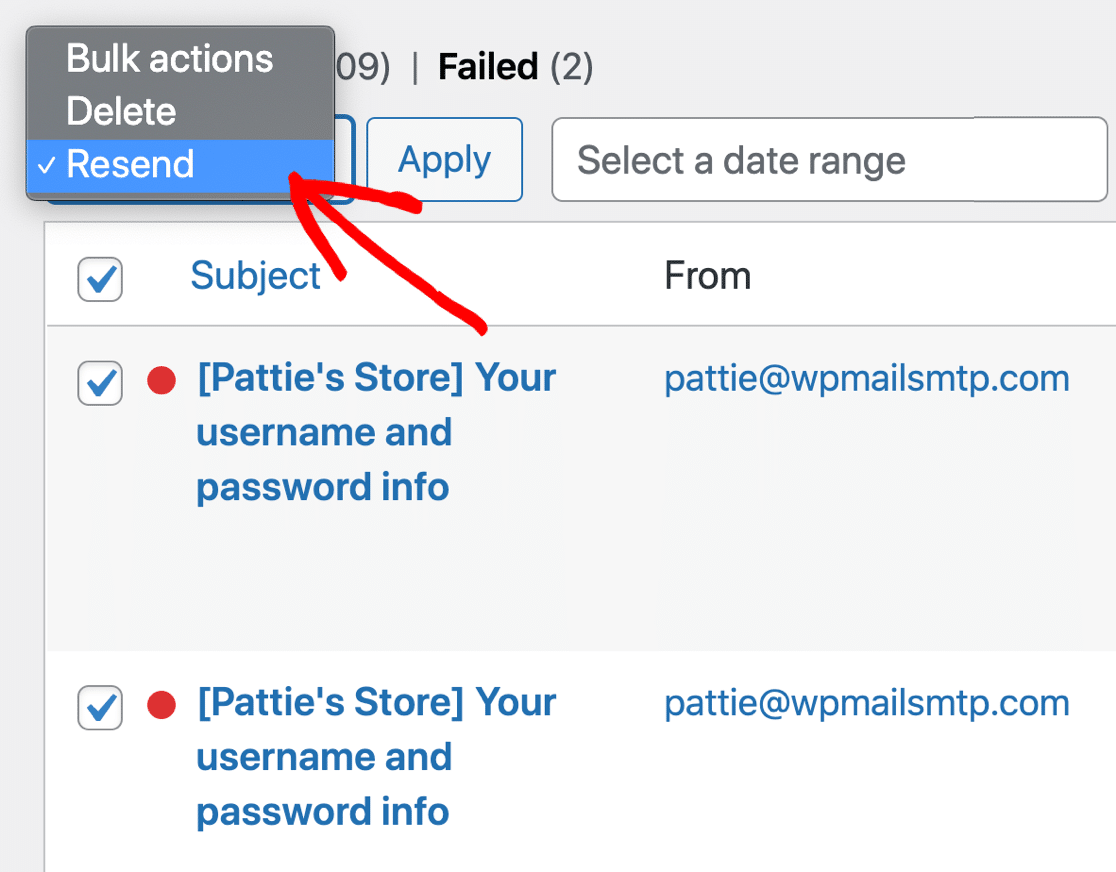 Behind the scenes, WP Mail SMTP queues emails so they're sent in batches. That reduces the load on your web server for smooth sending without any performance impact.
Pricing: WP Mail SMTP Lite is free to download from WordPress.org. It lets you send WordPress newsletters through a selection of API-based mailers or an external SMTP server.
For full email tracking and resending functionality, you'll want to get the Pro version ($99/ yr). The Elite license ($149/ yr) includes White Glove Setup.
WPForms is the best plugin for newsletter subscription forms. You can use WPForms to make custom forms and connect them to your email marketing service.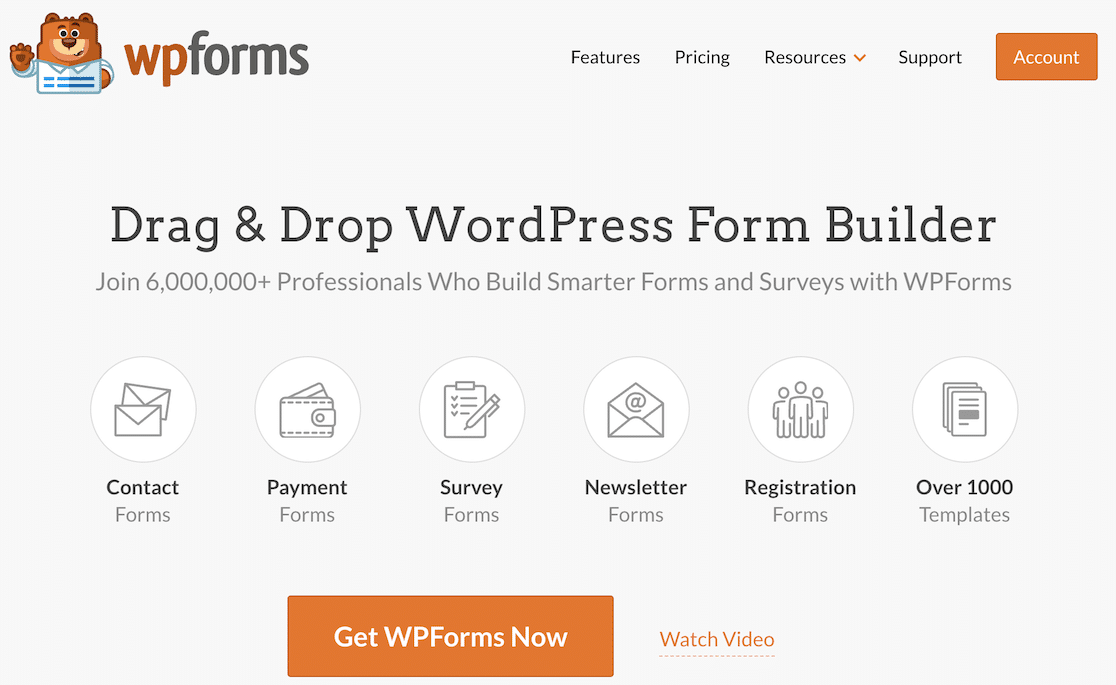 WPForms comes with hundreds of WordPress form templates including pre-made newsletter subscription forms. For example, here's how to create a Mailchimp subscribe form in WordPress.
It's also really easy to use hCaptcha on your WordPress forms to stop spam.
Once you've connected your email marketing provider to WPForms, it's easy to publish the form and start getting signups. You can even let your visitors pick which segment or group they want to join.
If you want to collect signups from your contact form, that's simple as well. WPForms makes it easy to add a Mailchimp signup checkbox to an existing contact form. You can use the same tutorial for any email marketing service that WPForms supports, including:
Pricing: WPForms Lite is free to download from WordPress.org and includes Constant Contact integration. Upgrade to WPForms Pro to unlock all of the other email marketing addons.
OptinMonster is the best WordPress popup plugin on the market. It lets you create marketing popups that will help you get more newsletter subscribers and send automated, targeted marketing campaigns.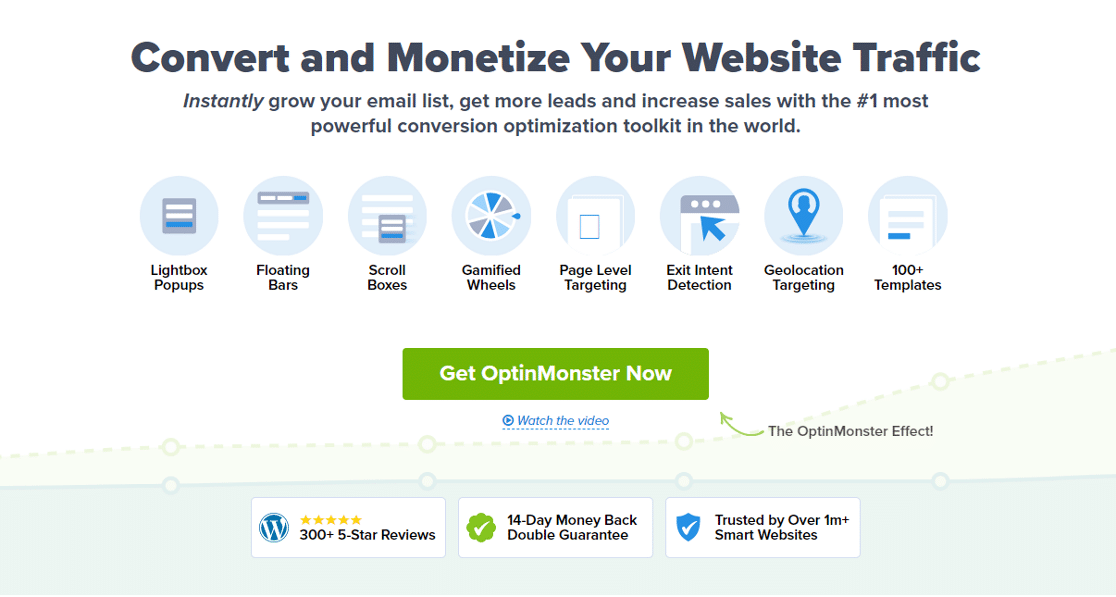 OptinMonster is easy to use, even if you're a beginner. You can design any kind of popup using one of the templates provided when you sign up. Just add an optin form to your popup and style it to match your site.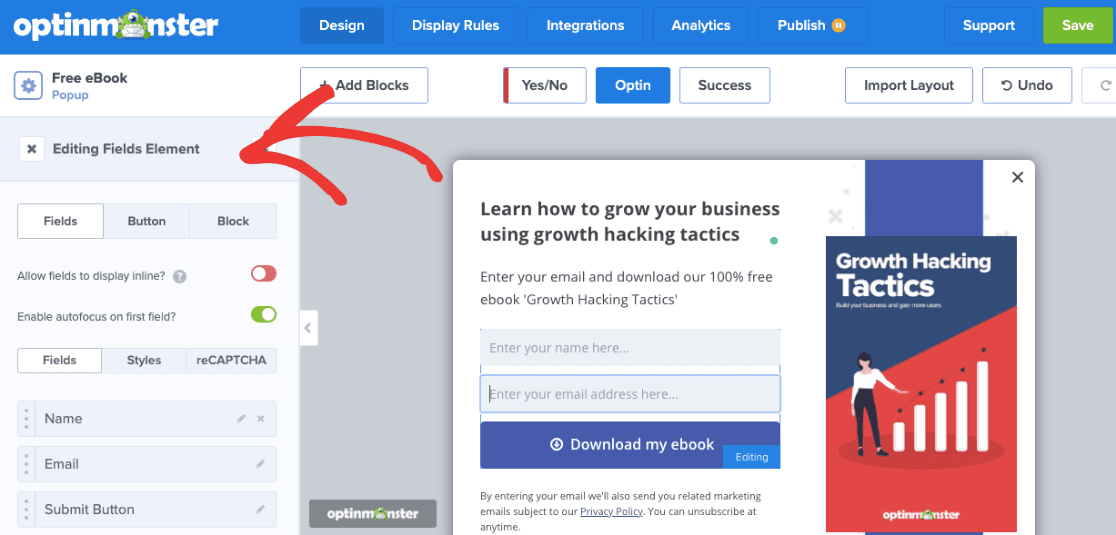 After that, it's easy to connect your email marketing account to OptinMonster so that your subscribers are directly added to your list. OptinMonster supports lots of different tools, including:
You can even set up Slack notifications every time a new lead is captured via an OptinMonster campaign.
The platform also has its own subscriber management tool called Monster Leads. This is especially handy if you want to keep a backup of your subscribers.
Want more help? Learn where to add your signup forms for higher conversions.
Pricing: You can start making email newsletter popups for free. Paid plans start at $14/ mo and include 1 free 'Done-For-You' campaign.
RafflePress is the best giveaway plugin for WordPress. If you want to build an email newsletter quickly, RafflePress is hands-down the best tool for the job.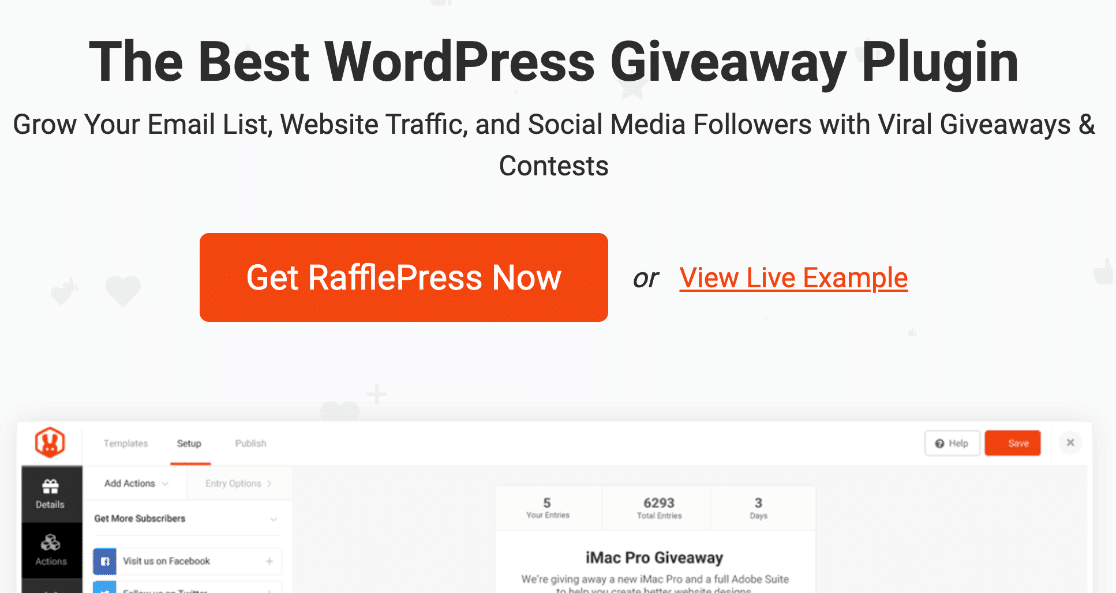 RafflePress lets you run a contest easily on your website. In order to enter, your visitors will need to complete an action that you choose.
For example, you could give your visitors 1 entry for following you on Twitter, and 3 entries for signing up to your newsletter.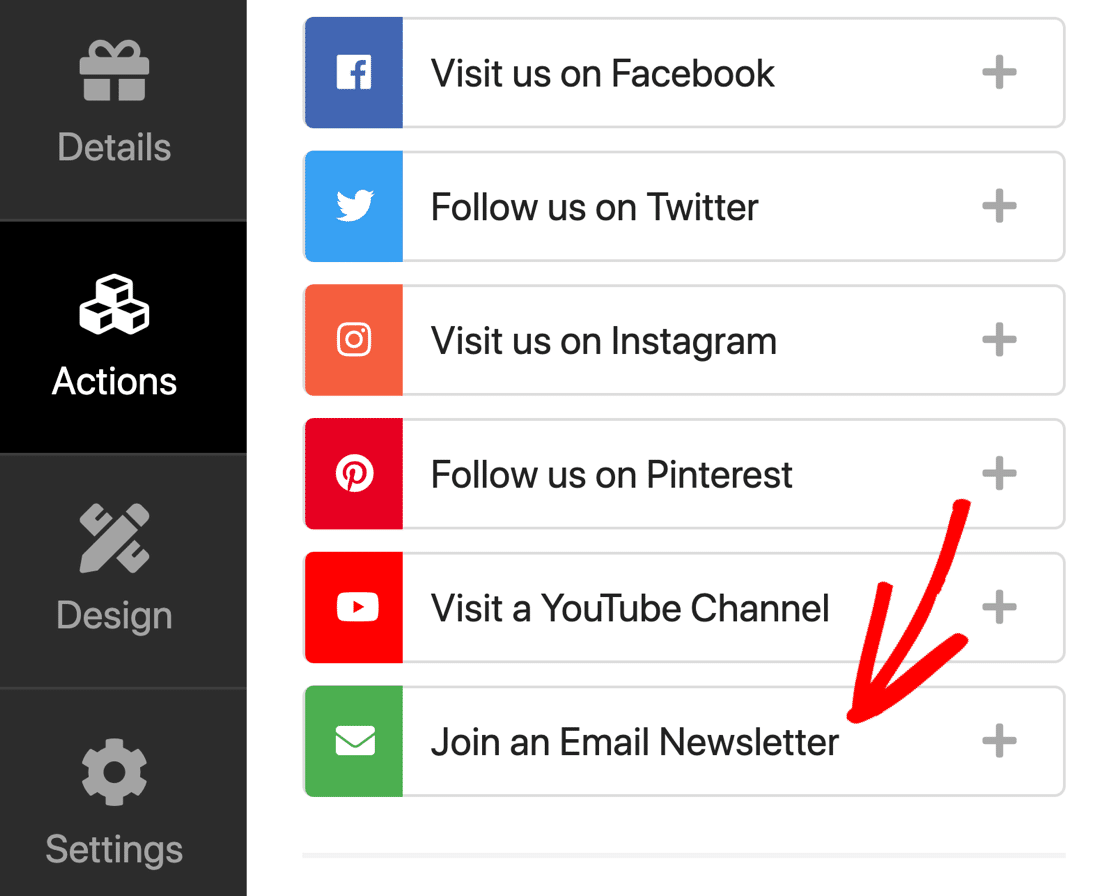 This is an awesome way to incentivize your visitors to join your list, whether you're just starting out or you want to grow an existing list rapidly ahead of a big event.
It's easy to connect any contest to a list you create in:
All your visitors need to do is join the list and they'll be automatically entered into your giveaway. It's easy to customize the number of entries and the actions you want people to take.
And to see how effective RafflePress is, check out how Agile' grew their email list 52% with RafflePress.
Pricing: You can get started with the free version of RafflePress today. The paid version starts at $49/ year and includes email verification for your contest entries. Tip: If you have any difficulty with the entry notifications, check out how to fix RafflePress not sending email.
The Newsletter Plugin is a great WordPress newsletter plugin. It lets you create and send email marketing content inside the WordPress dashboard.

The Newsletter Plugin has a visual composer that opens inside WordPress. You can drag and drop components onto your layout to build any kind of email you want to send.
Compared to the other plugins we looked at, Newsletter probably has the most user-friendly composer.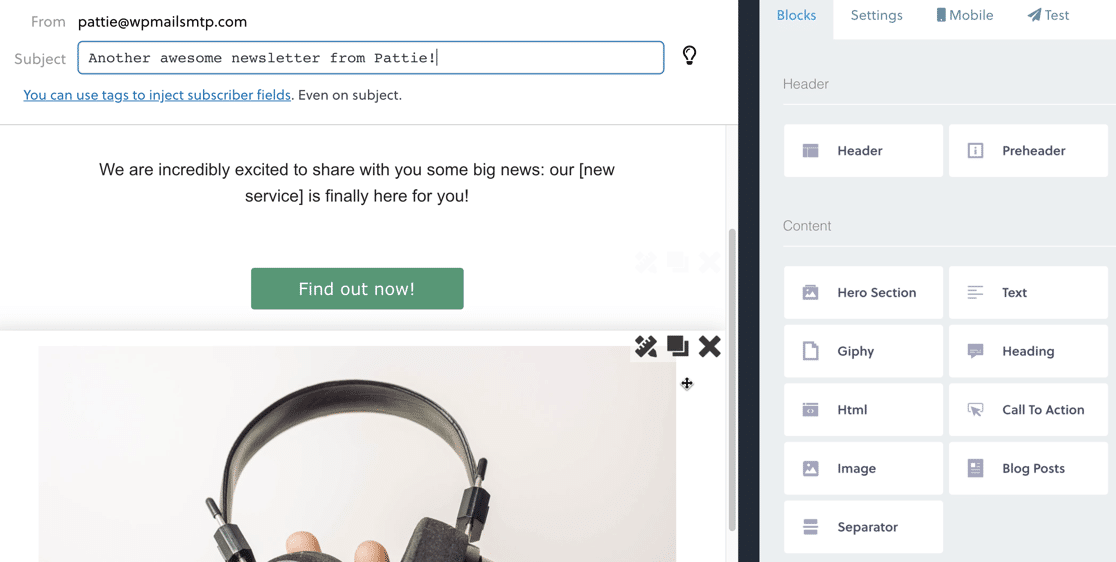 You can also track newsletter performance by tracking opens and clicks.
This data can help you to see which newsletters got the most engagement.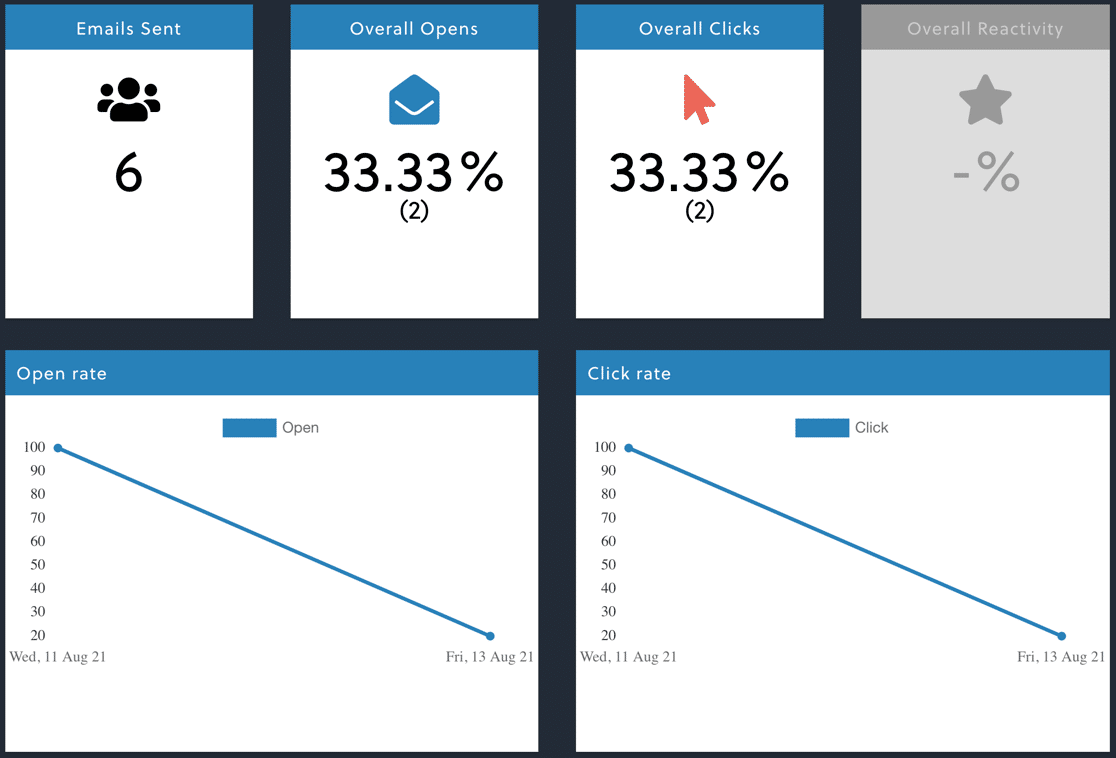 The main advantage of The Newsletter Plugin vs MailPoet is that The Newsletter Plugin works perfectly WP Mail SMTP!
That means you can use all of the email tracking, reporting, and logging features in WP Mail SMTP to send and measure your newsletters. These will work in addition to the tracking features in The Newsletter Plugin.
And the great news is that open and click tracking works fine in both plugins when you use them together.

Want to use SMTP with The Newsletter Plugin? Learn how to fix The Newsletter Plugin not sending emails with WP Mail SMTP.
Pricing: The Newsletter Plugin is free to download and lets you send unlimited newsletters from WordPress. You can buy bundles of extensions from $65/yr.
SendPress Newsletters is a free newsletter plugin for WordPress. The composer features are much more basic than The Newsletter Plugin, but it also works with WP Mail SMTP.
SendPress' composer is basically just a rich text editor. But there are some code shortcuts for adding dynamic placeholders. For example, you can click the button to add a placeholder for the subscriber's name, or automatically include your site name and URL using tags.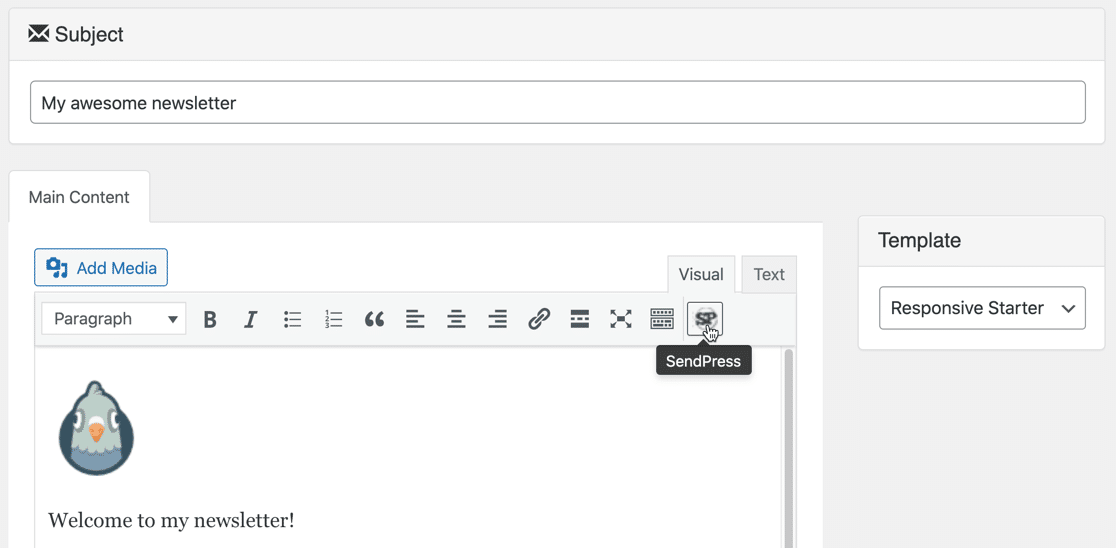 Newsletters are sent using a cron job and you can control the sending rate, which helps if you're using an SMTP server with a cap on how many emails you can send per hour.
However, it's much better to use an API-based transactional email provider with WP Mail SMTP because these services are specifically designed to handle large numbers of emails.
Pricing: SendPress Newsletters is free. SendPress Pro adds SMTP features, but you don't need to worry about this if you're using SendPress with WP Mail SMTP.
Email Subscribers and Newsletters is another free WordPress newsletter plugin with similar features to The Newsletter Plugin. It lets you send email marketing newsletters and blog post notifications.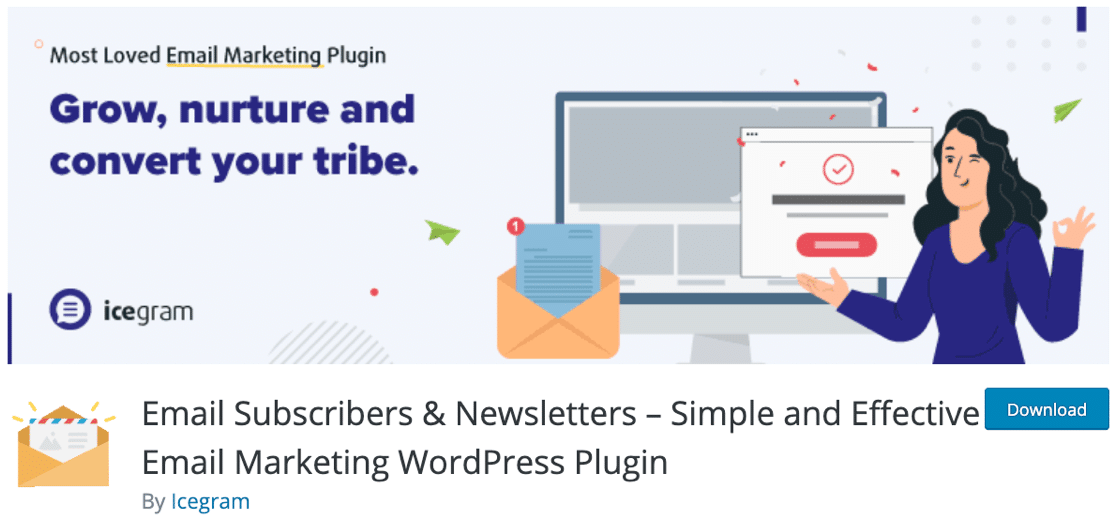 The plugin supports unlimited subscribers and unlimited newsletters. It's also GDPR compliant. The composer in the plugin is slightly more user-friendly than SendPress, but it doesn't have the drag and drop tools we were hoping to see.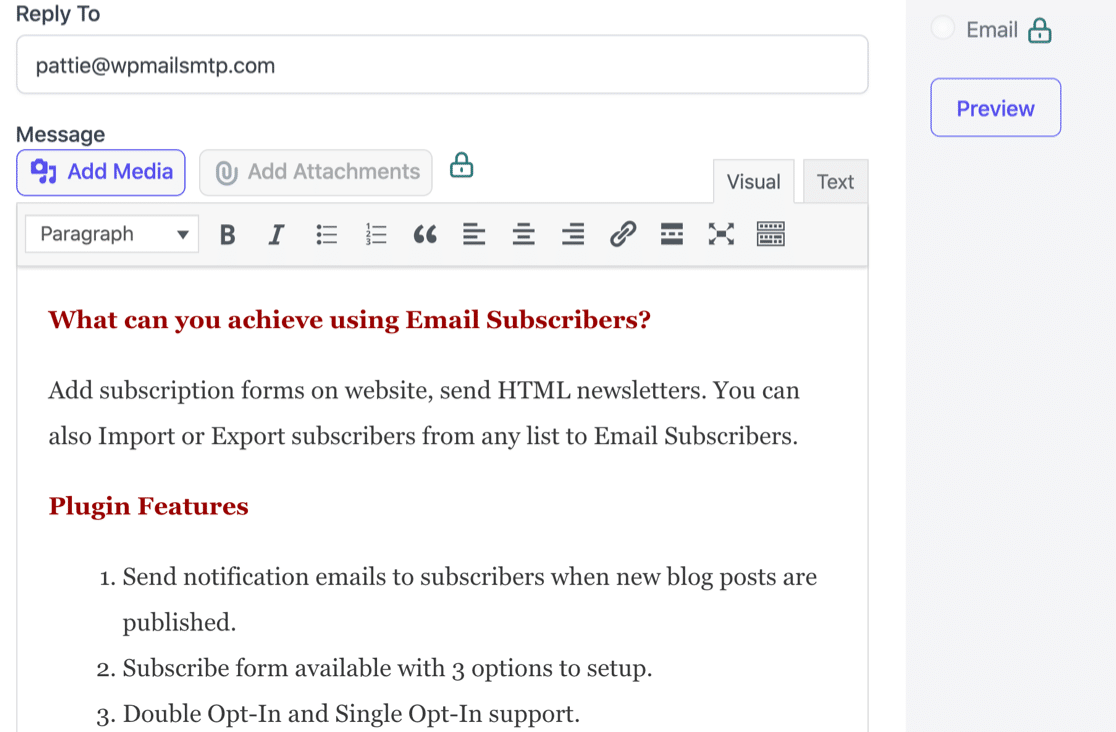 On the plus side, you can use it with WP Mail SMTP to fix any issues with WordPress not sending email. This also gives you all of the additional benefits of WP Mail SMTP, including the best email logging and tracking tools for WordPress.
Pricing: Email Subscribers and Newsletters is free to download. The Pro version is priced from $6.50/mo (billed annually) and lets you also create autoresponders and digests.
Newsletter Glue is a relative newcomer to the WordPress newsletter plugin market. It lets you send any blog post to your subscribers via email.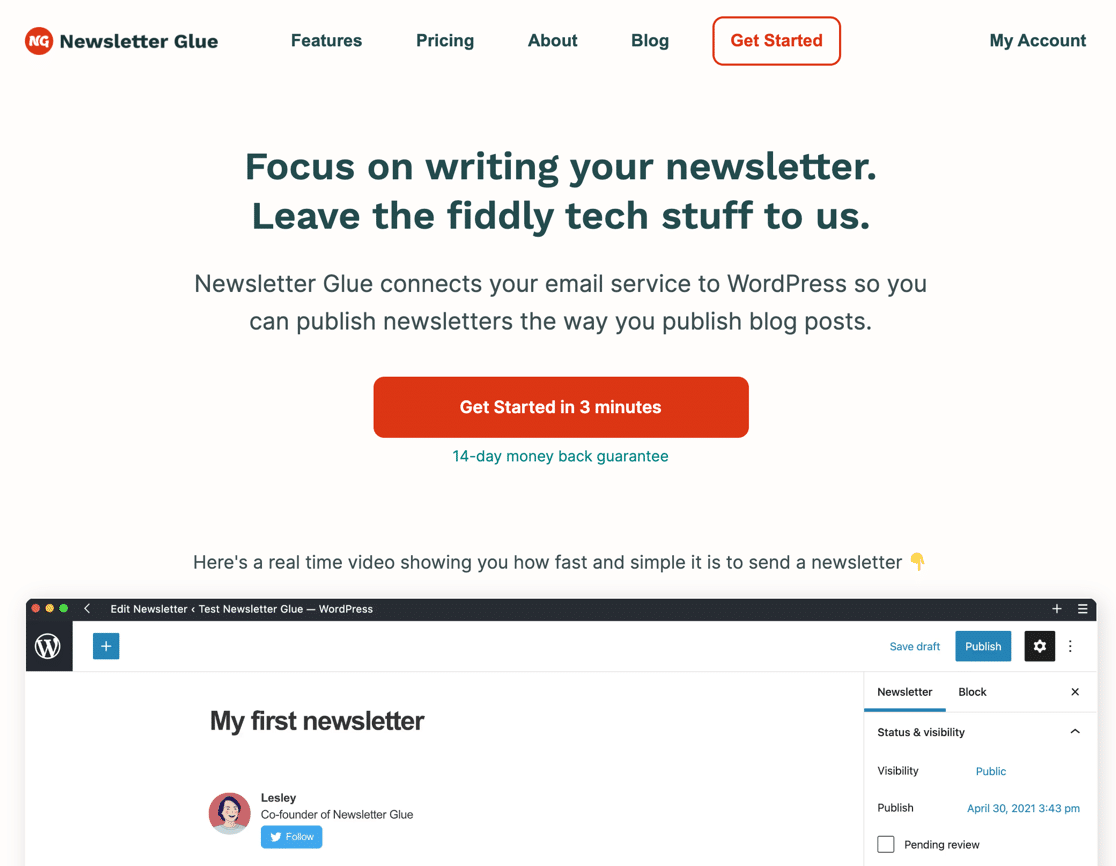 Newsletter Glue doesn't have its own visual composer. Instead, you work directly in a regular WordPress post. Newsletter Glue lets you add specific blocks, and you can pick which parts of the page you want to include in the corresponding email.
When you're ready to send your post as a newsletter, you set up the details underneath the post creation screen.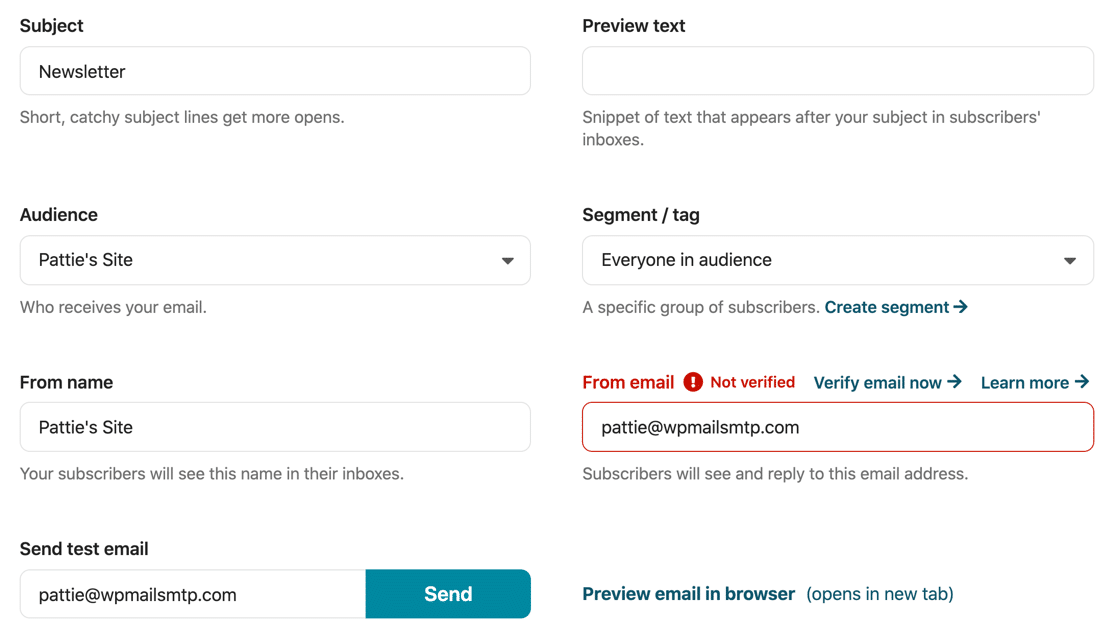 The free version lets you show or hide content so you can post a slightly different version of the newsletter on your blog if you want to.
Newsletter Glue doesn't support SMTP, and it won't work with WP Mail SMTP. So you'll miss out on those email resending and tracking features we talked about. Instead, you can connect a separate email provider directly through the plugin. It supports a bunch of well-known services including:
Pricing: There's a free version of Newsletter Glue. The Pro version is priced from $76/yr. It gives you more blocks and additional email service providers.
MailPoet is a WordPress newsletter plugin that lets you build email newsletters inside the dashboard. It's also a great WooCommerce email customizer.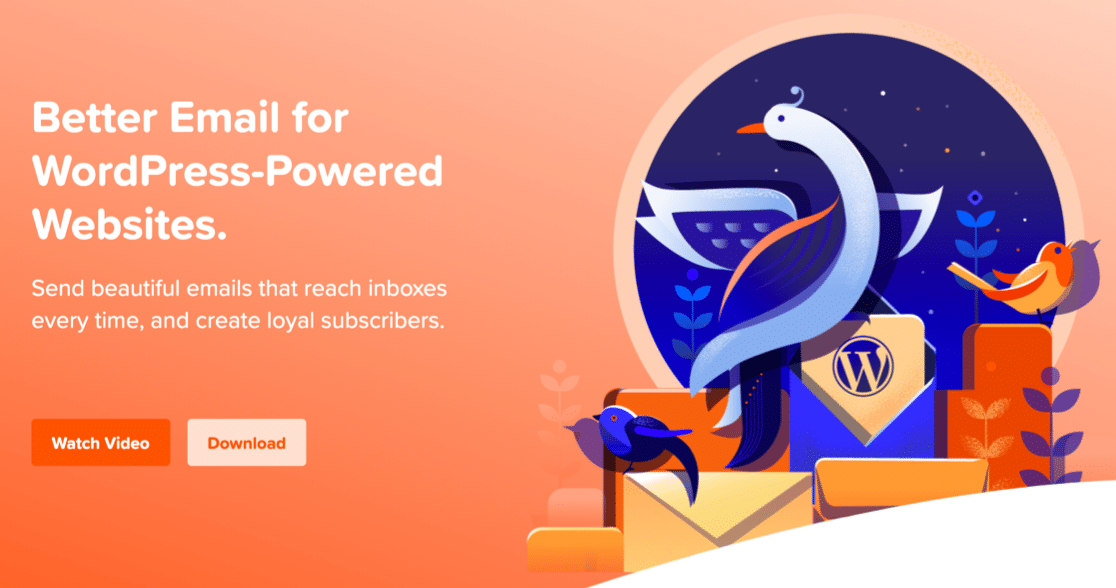 MailPoet is ideal for WordPress users who want to keep all of their marketing activity in the same dashboard. The plugin has a drag and drop visual composer to help you build newsletters quickly.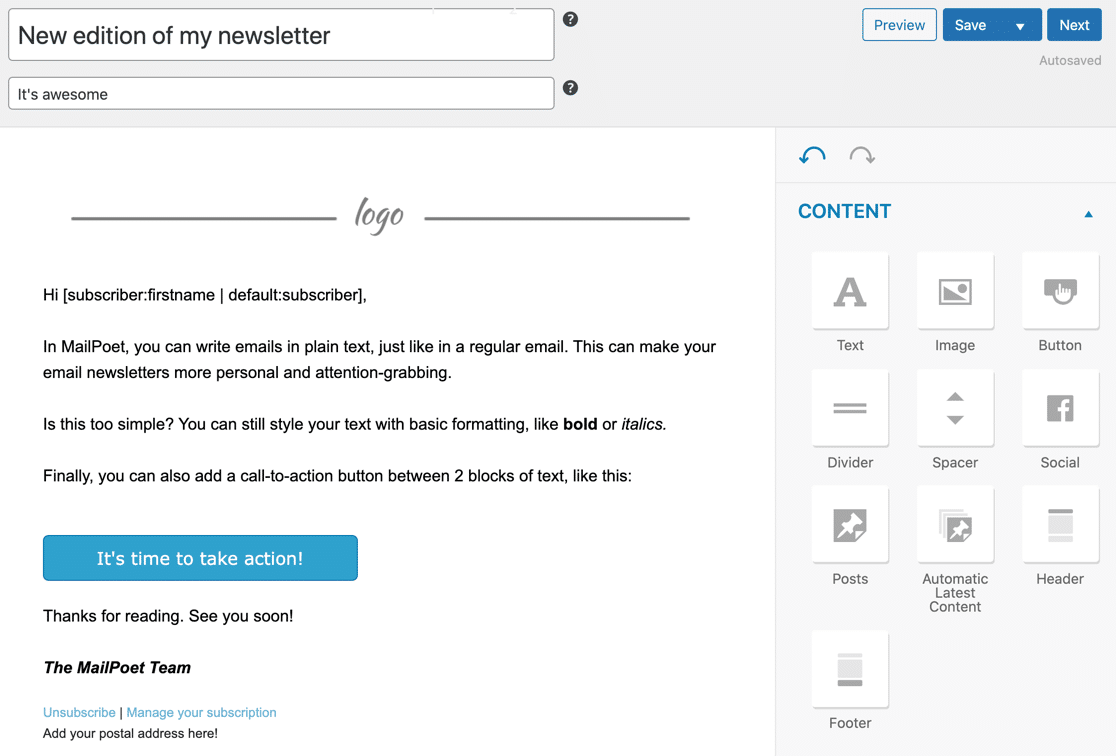 And MailPoet also integrates well with other tools that we recommend, including:
MailPoet uses its own system for sending emails, so it won't work with WP Mail SMTP. However, you can set it up so that MailPoet only sends your newsletter emails and all your WordPress admin emails are sent with WP Mail SMTP. This will let you log your WordPress emails and see full email reports for them.
Pricing: MailPoet is free to send up to 1,000 emails each month via its Sending Service. If you have more subscribers, you'll want to pay monthly to unlock higher sending limits. Alternatively, you can buy the premium plugin from $149/year without the email sending service.
Next, Find More Top WordPress Email Plugins
Want to customize your WordPress notifications or send blog posts by email?
We've got even more ideas in this list of the best email plugins for WordPress.
Also, check out this list of best WordPress plugins to log your emails.
You may also want to learn about logging your WooCommerce order emails.
Ready to fix your emails? Get started today with the best WordPress SMTP plugin. WP Mail SMTP Elite includes full White Glove Setup and offers a 14-day money-back guarantee.
If this article helped you out, please follow us on Facebook and Twitter for more WordPress tips and tutorials.