Are you wondering if WP Mail SMTP Pro nulled is safe?
Nulled plugins pop up on the web and on social media. And you must never install a nulled plugin on your site.
In this article, we'll explain what could happen if you install a nulled plugin. We'll also show you how to get WP Mail SMTP free.
Can I Get WP Mail SMTP Free?
Yes! You can get an unlimited free trial of WP Mail MTP.
It's safe, legal, and lets you fix WordPress emails easily without any risk.
And it works! WP Mail SMTP is rated 4.8/5 stars on WordPress.org.

Gmail is by far our most popular mailer, so if that's all you need, download WP Mail SMTP Lite and get started! There's no need to take the risk of installing a nulled version when the free version will work just fine!
The free version lets you use your Google Workspace or Gmail account to send email WordPress, and it also includes support for all your Gmail aliases.

If you're still tempted to download a cracked version of the Pro plugin, keep reading for some more details.
Why You MUST Avoid WP Mail SMTP Pro Nulled
1. Security: Malware and Spam
WP Mail SMTP Pro nulled can seriously impact WordPress security.
That's because many plugin cracks are known to carry malware.
Malware is dangerous code that can hide in your site and spread throughout different files. And it can be really difficult to find that code, fix it, and get rid of it forever.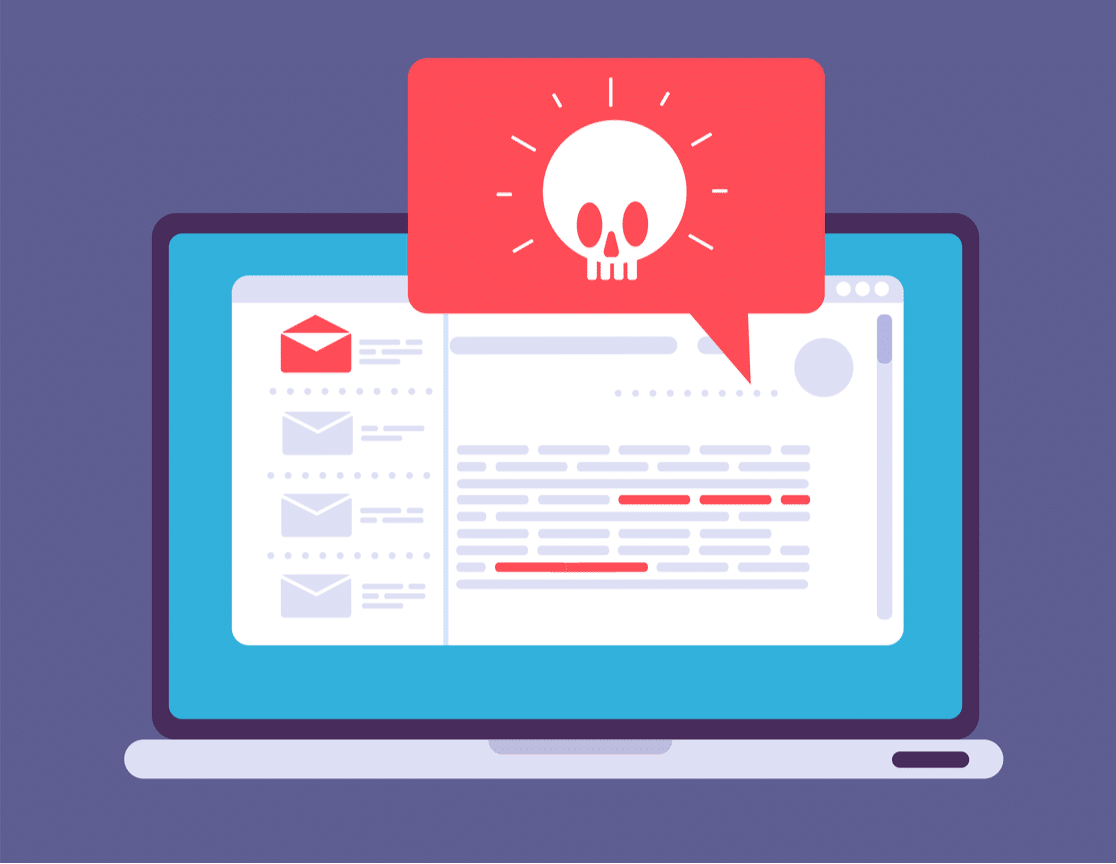 Malware in WordPress is incredibly destructive. It can:
Add phishing links, spam links, and malicious popups to your website content
Deface your website homepage
Give unauthorized users admin access
Stop WordPress sending emails
Prevent you from logging into your site at all.
Here's the scary part. If a nulled plugin contains malware, you've given the criminals an easy way in. There's no need for them to hack your site – they already have access.
Unfortunately, some users don't realize they have WP Mail SMTP Pro nulled until their website starts behaving strangely or dropping out of search results. Unless their hosting company will help them out, they'll typically have to pay hundreds of dollars for someone to completely clean their site.
For this reason (and many others), we recommend that you always have a WordPress security plugin installed on your website, and steer well clear of any nulled plugins.
2. SEO: Overnight Ranking Drops
Google definitely does not like to direct people to sites with malware. In fact, it has a service that specifically detects infected sites and tries to stop people from visiting them.
If Google has the slightest inkling that your site is infected, it'll remove your site from search results or display a giant warning.
And there's a good chance that Google's algorithms will notice before you do.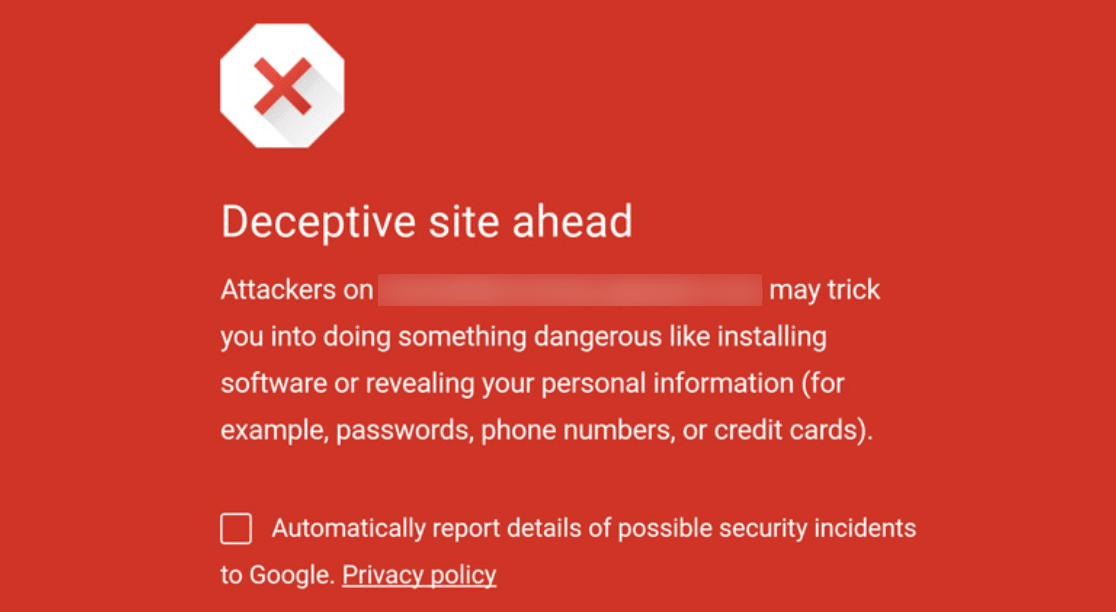 The Google Safe Browsing service scans sites for malware, suspicious software, and social engineering attacks. Once your site gets listed on there, you'll have to spend a lot of time and money cleaning up the mess.
As soon as malware is detected, your visitors will see warnings like:
"Dangerous content" or "deceptive site ahead"
"Did you mean", "Is this the right site?", "Fake site ahead"
Hacks can also redirect your entire website to a completely unrelated one.
Dangerous links can hide unnoticed in your content for weeks. This can trash your rankings and your reputation. If you have an administrator account, the hacker may have set up the link so that you're not affected. That simply means you won't notice it until it's too late.
The result? Even if you have an SEO plugin, you could completely ruin your search engine rankings. If you find a WP Mail SMTP Pro license key free and download a pirated version, all of the hard work you put into optimizing your site could be wasted.
3. Privacy: Data Breaches and Fines
Personal data is one of the most valuable assets online. Criminals buy and sell information all the time, and barely a week goes by without a massive privacy breach being reported in the news.
Hackers look for easy ways to get hold of real personal data because they know they can make money from it. And often, small businesses websites are the easiest targets.
Many of these data breaches happen because of a security hole or a backdoor. By installing WP Mail SMTP Pro nulled, you're introducing the potential for completely uncontrolled and unpatched security holes for this exact purpose.
Any nulled plugin is a risk to the security of your site and could allow hackers to access user data inside WordPress. That might mean someone downloads:
Names
Passwords
Details from email notifications
Street addresses
WooCommerce payment information
Files people have uploaded through your contact forms
Under laws like the GDPR and CPPA, you could be subject to a massive fine if this kind of data is stolen from your website.
4. No Support
All WordPress users need help from time to time, whether they're setting up a plugin or extending it for other purposes.
And that's why all legitimate WP Mail SMTP users can access support for their version of the plugin.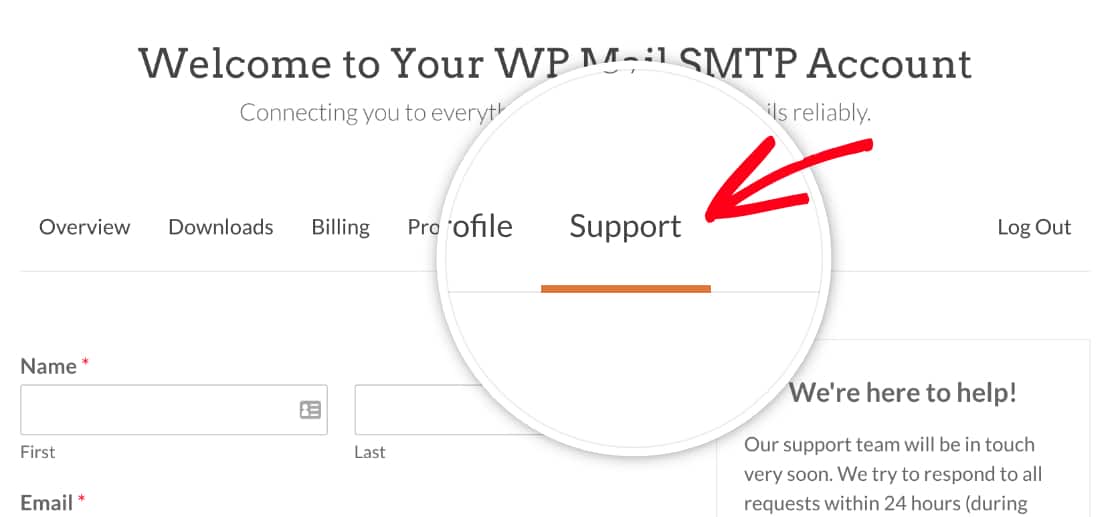 Our free customers get help on the WordPress.org forums, and our paid customers can submit a support ticket. Either way, there's a team of experts ready to help out if you get stuck.
But if you have a nulled plugin, you get zero support.
Our support team knows how to spot WP Mail SMTP Pro nulled. For example, this message in Site Health is just one of the things they check for.

So there really isn't any benefit in getting a nulled plugin. You'll likely waste more time trying to fix things by yourself when you could get expert help.
If you spotted an invalid license warning, don't worry! Our technical support team will help you
buy a new license
so that you can get help in the future.
5. No New Features
WP Mail SMTP is the best SMTP plugin for WordPress. Our awesome developers are constantly innovating and adding features to solve your email deliverability issues, like:
Setup Wizard for easy email provider integration
Email status reporting
Email test tools
Open and click tracking
Email resend feature
Email log export
Automatic DNS checks
And a lot more.
If you have a license, you get access to every new feature we add to the plugin.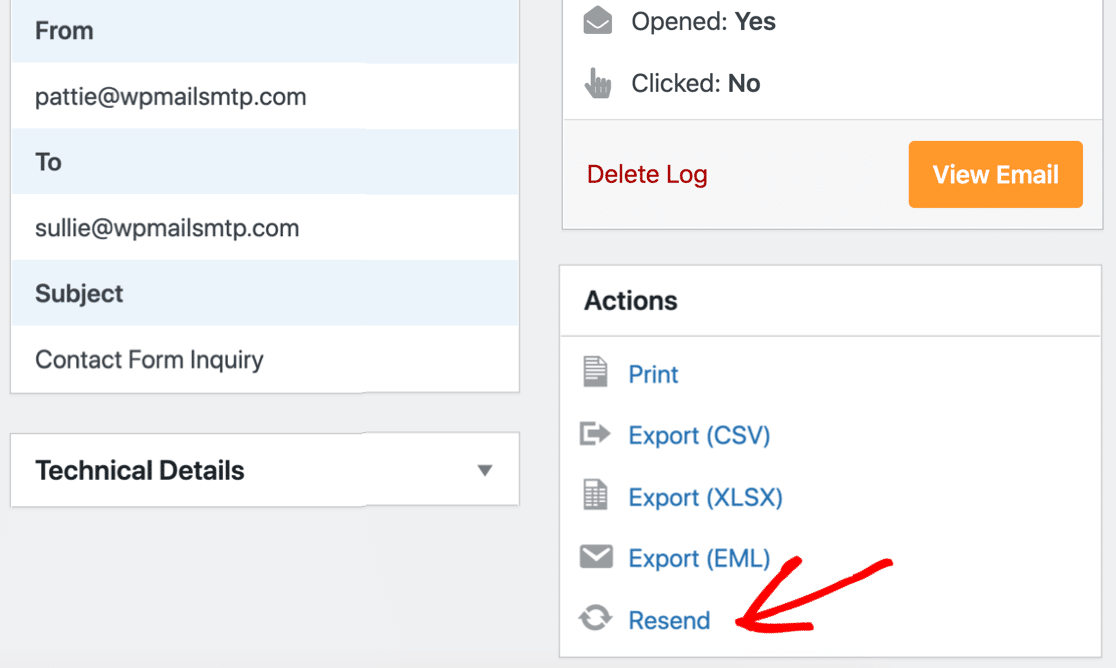 But if you're using a pirated WPForms Pro nulled version, you won't get automatic updates. In fact, you won't even know new features are available.
That means you'll miss out on the new features we add.
Over time, your nulled plugin will quickly become outdated and it could even become incompatible with other plugins on your site.
6. No Plugin Updates
With WP Mail SMTP Pro cracked, you won't have any access to updates.
In fact, the people who sell nulled plugins will tell you NEVER to update them! That's because the plugin files have been so heavily modified that updating them can actually break your site.
But is that a good idea? Well, no. As a website owner, you know all too well how important it is to keep WordPress up to date. The developers behind WP Mail SMTP release regular updates to crush any potential security problems.

So if you're the owner of a WP Mail SMTP nulled version, you won't get updates to fix:
Security issues
Plugin incompatibilities
Bugs
Issues with old versions of PHP
Some high profile security breaches have been directly linked to out-of-date WordPress plugins. Eventually, you'll find you can't update WordPress core either, because it will break all of your old, nulled plugins if you do.
Even worse, you could have an old, vulnerable, malware-infected plugin sitting on your site for months without any way of updating it.
7. Impact on Developers
Finally, we wanted to mention the impact that nulled plugins can have on the people who make them. Because they certainly do have an impact.
Sometimes it's tempting to think that just 1 download won't cause any harm. But that 1 copy is actually stolen code that's the result of someone's talent, skill, and hard work.
The people and teams who develop plugins do more than just spend their time writing code – although that's a huge task in itself.
They also:
Provide support
Create documentation
Maintain a website
Create video tutorials
And more.
If everyone used a nulled version of WP Mail SMTP, there would be no money to do any of these things. That's why using nulled software can hurt a business and its customers, even if it's just a single copy.
So, when you pay for a plugin, you help encourage people to keep making amazing plugins that benefit you and everyone else in the WordPress community.
We understand that paying for plugins can be challenging when you're starting out. That's why we made the Lite version of WP Mail SMTP 100% free for you to use any time you need it.
And if you do pay for a WP Mail SMTP license, your purchase is protected by a money-back guarantee. Any time in the first 14 days, you can get your money back for any reason – or no reason at all. It's our promise to you.

More than 3+ million users like you use WP Mail SMTP to improve email deliverability. Whether you use WP Mail SMTP Lite or you pay for a license, we're grateful for your support – and we're here to help out when you need us!
WP Mail SMTP Pro Nulled FAQ
Got questions about nulled WP Mail SMTP? We'll cover them below.
Is WP Mail SMTP Free?
Yes! The Lite version of WP Mail SMTP is 100% free forever and it lets you connect to popular email providers like SendLayer and Gmail.
What Is a Nulled Plugin?
A nulled plugin is a hacked version of a real WordPress plugin.
Nulled plugins are obtained and distributed without the permission of the company that made them. They're usually hacked and sold for a lower price, or given away in a huge bundle.
Nulled plugins are modified so you don't need a valid license key. But in addition, nulled plugins often include extra code that could infect your site with malware and prevent you from getting security updates.
What Does GPL Mean?
GPL means General Public License. Often, sites that distribute nulled plugins will claim that the General Public License license covers them to resell these plugins, which is not true.
Remember: it's worth considering why those plugins are being offered for free and who could gain from it if they were hacked. It's unlikely that people who sell nulled plugins have your best interests in mind.
In many cases, note that the pirate site will likely be infringing the plugin owner's trademarks in addition to giving away software they worked hard to create.
Plugins obtained through GPL are also prone to becoming out of date, which means they are often incompatible with new features or addons.
If you're wondering what the GPL and 'copyleft' mean, check out this
definition of GPL
from WPBeginner.
What Does Nulled Mean?
Nulled means that software has been modified by a 3rd party to remove the requirement for a valid license. When a pirate nulls a WordPress plugin, they also have the opportunity to modify the code to introduce backdoors, viruses, or malware.
What Is a GPL Club?
A GPL Club is a download site for nulled or cracked software. These sites increase security risks across the WordPress community. And they disincentivize hard-working developers who actually made the plugins they sell.
In addition, there's no way GPL Clubs can support the people who use the plugins, even if they claim to. Setting up WordPress SMTP can take a while, and a GPL Club simply won't have the time, resources, or expertise to support you if you need a hand.
Are GPL Plugins Safe?
No, GPL plugins are not safe. The software you download will have been modified to avoid license checks and may not be eligible to receive security updates. Many of the hacks and security problems we see are caused by backdoors in nulled plugins, or out-of-date pirated plugins that can't be upgraded.
Next Step, Set Up WordPress SMTP (Easily!)
So you decided to buy WP Mail SMTP? Next, it's time to set up your new email provider. We're here to help you out and make it easy.
If you're not sure what your email settings should be, check out our simple tutorial on how to configure your WordPress SMTP settings.
Ready to fix your emails? Get started today with the best WordPress SMTP plugin. If you don't have the time to fix your emails, you can get full White Glove Setup assistance as an extra purchase, and there's a 14-day money-back guarantee for all paid plans.
If this article helped you out, please follow us on Facebook and Twitter for more WordPress tips and tutorials.