Are you looking for the best WordPress maintenance services to find the one that will best suit your site's needs?
WordPress maintenance is a big job. Between keeping core, plugins, and themes updated and running regular backups, it can feel like there isn't much time left to focus on your site content.
Luckily, there are WordPress maintenance services that will take care of all of your updates, backups, and everything in between. In this post, we'll take a look at some of the best services available so you can get your focus back on your business.
TL;DR – Best WordPress Maintenance Services Overview
Short on time? Check out this table for a quick overview of the services in this post. Use the table of contents below to jump directly to any platform that catches your eye.
WordPress Maintenance Service
Starting Price
Core, Theme & Plugin Updates?
Additional Features
Duplicator
$49.50/year
✅
Multisite support
Email alerts
Archive encryption
GoWP
$39/month
✅
Visual Validator
Daily security scans Report dashboard
WP SitePlan
$59/month
✅
Page speed optimization White-label services Advanced security
WP Buffs
$66/month
✅
Cloud backups
Malware cleanup & removal
Page speed optimization
The WP Butler
$39/month
✅
Uptime monitoring
Site reviews
Development time
FixRunner
$49/month
✅
Security scans
Uptime monitoring
Cloud backups
Siterack
$5/month
✅
AI error detection
No contracts
Malware scans
ClickWP
$35/month
✅
Host support assistance Migration assistance
WP Maintainer
$99/month
✅
Sucuri monitoring & cleanup
Scheduled site backups
Maintainn
$990/year
✅
Secure offsite backups Hacked website repair
Best WordPress Maintenance Services
We looked at several website maintenance services for this article. Our top picks are outlined below.
1. Duplicator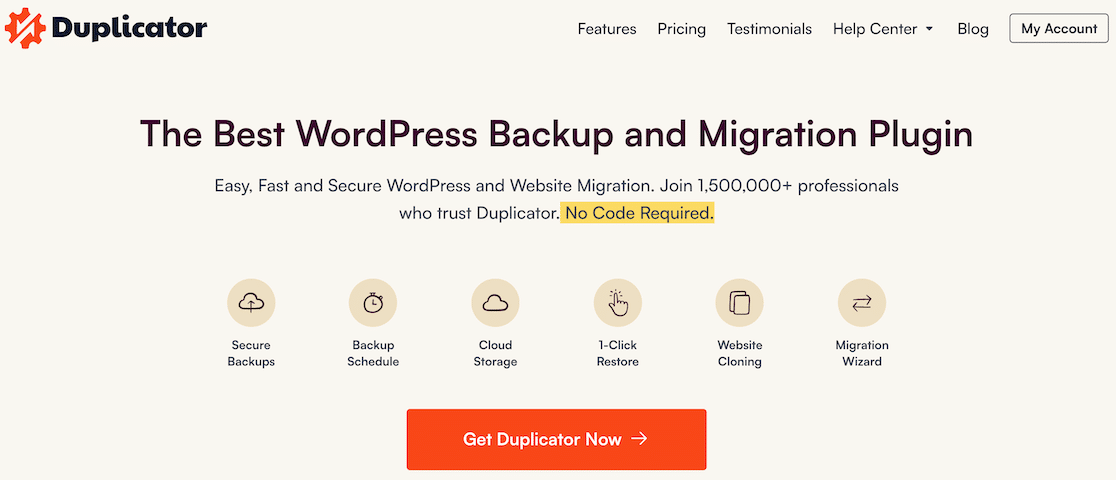 Duplicator is a highly customizable, user-friendly plugin that takes all the worry out of backups and migration. You don't need to know a single line of code to make it work. These are just some of the reasons it's our top pick.
In fact, it's so easy that we were able to set up an automatic backup schedule in the blink of an eye.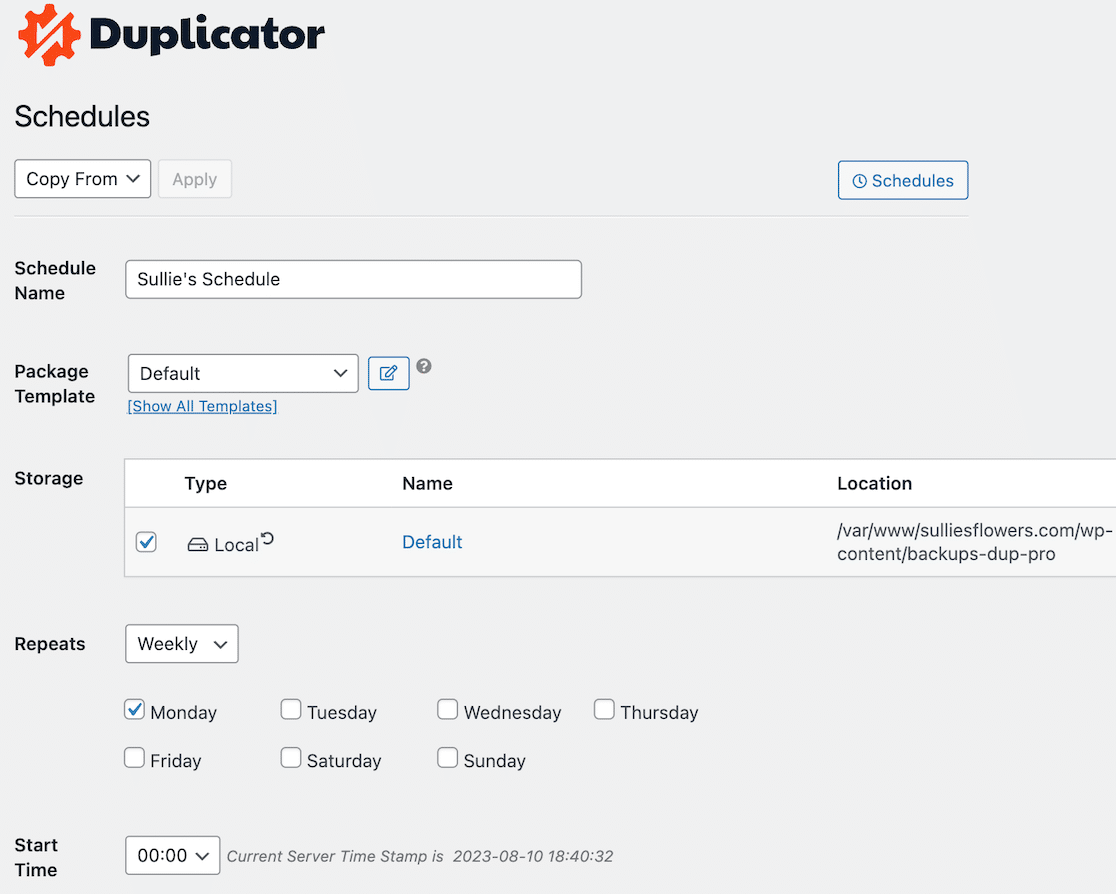 If the backup seems easy, migration is as easy as dragging and dropping that backup to a new site. Plus, Duplicator boasts zero downtime migration.
In our experience, the empty site support is what really stands out with Duplicator. All that means is that you can start with a completely empty site, and Duplicator will install and configure WordPress for you. You barely need to do anything. It's great for people who might be building their first site or those who are new to WordPress.
More of Our Favorite Features
1-click backup recovery
Cloud backup storage
Multisite support
Email alerts
Archive encryption
Cost
There is a free version of Duplicator. Pro licenses begin at $49.50/year.
2. GoWP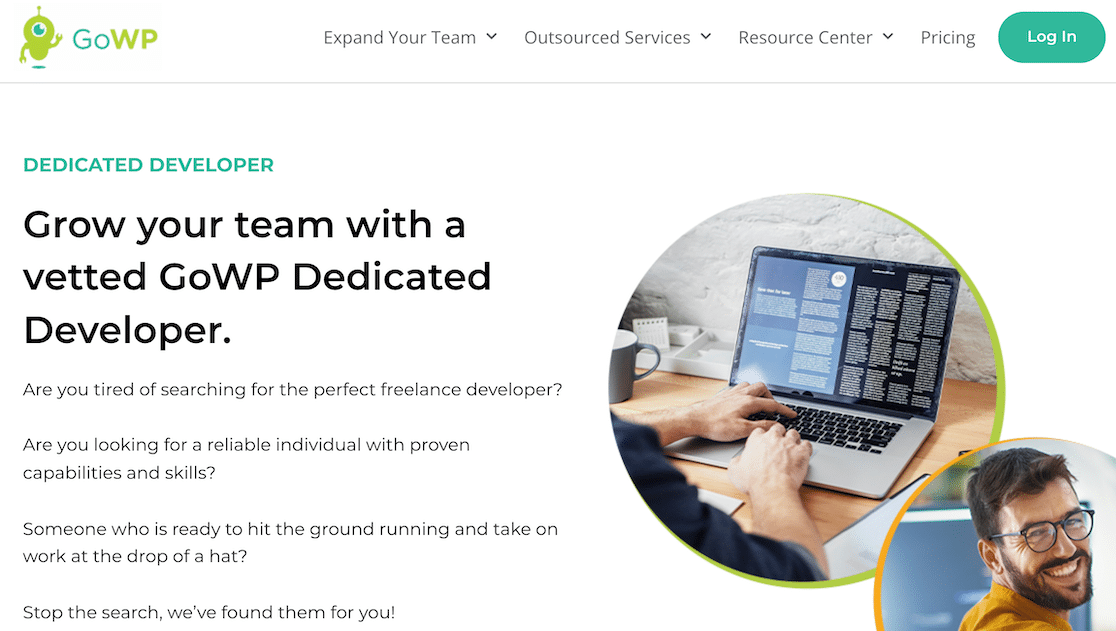 If you want the peace of mind that comes from a maintenance service that gives you access to a dedicated developer, check out GoWP. They also offer paid access to dedicated designers, VAs, and copywriters.
And, of course, they'll take care of your WordPress website maintenance tasks for you, running daily off-site backups, as well as regular updates on WordPress core, themes, and plugins.
You can also outsource content writing,  edits, and tweaks.
It's a great end-to-end solution, especially if you're a solopreneur or small business without a full team to handle everything.
Additional Features
Visual Validator helps prevent updates from negatively impacting your site
Daily security scans
A dashboard where you can view all of the activities GoWP runs each day
Reports
Cost
The maintenance plan costs $39/month per site.
3. WP SitePlan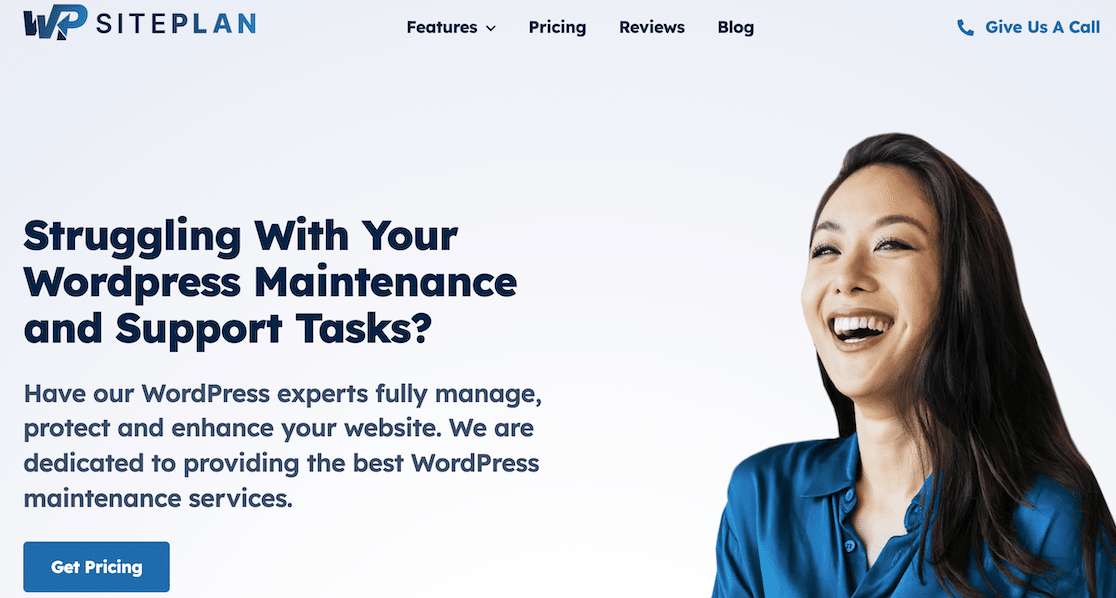 Whether you need basic maintenance support or a full creative suite to bolster your site, WP SitePlan has something for you.
Each plan includes WordPress backups for core, theme, and plugins, as well as maintenance and performance enhancements. You'll pay a flat rate that increases depending on the number of addons you want to include.
Addons exist for security, support, and growth, and you obtain them by moving up in package tiers.
If you want addons for page speed or accessibility, those are available to purchase on any price plan.
We like that they work with WooCommerce sites, as well.
Additional Features
Page speed optimization
Accessibility and compliance
White-label services
Advanced security
Cost
WP SitePlan pricing starts at $59/month per site.
4. WP Buffs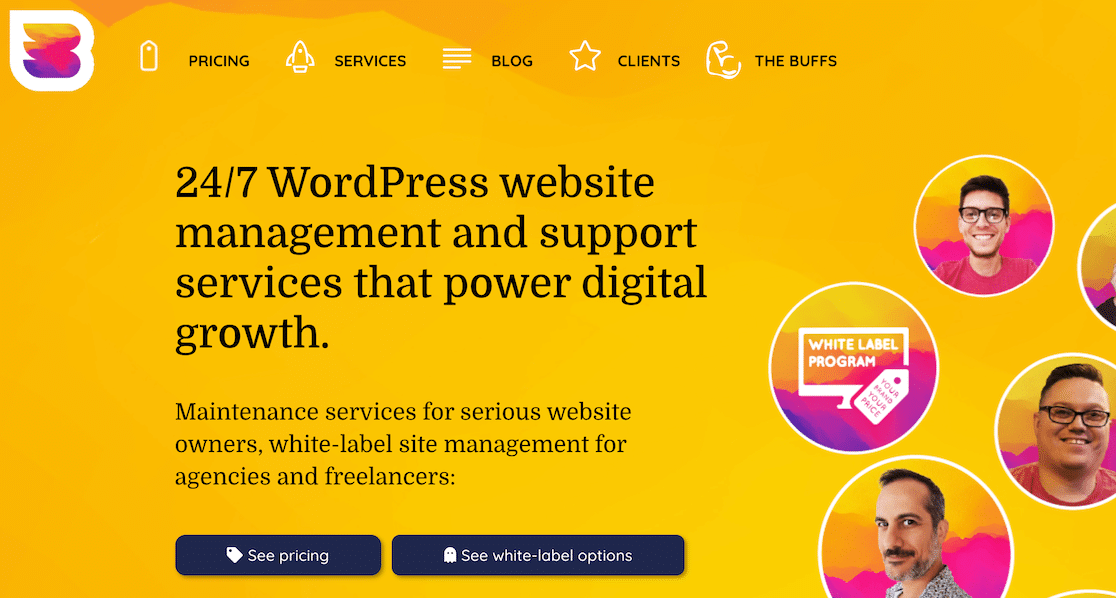 WP Buffs are WordPress experts with service options for any kind of maintenance you need for your site. They also offer white-label site management for agencies and freelancers. Their team will take care of making sure your site runs smoothly so you can focus on your business and customers.
We love their 24/7 support services because you never know when you're going to run into a snag and need help.
You also get the peace of mind of knowing that they do manual and automated comparisons of your site before and after they make updates. This ensures that nothing they do in the process of running WordPress updates has a negative impact on your site.
Additional Features
Weekly updates to WordPress plugins, theme, and core
Cloud backups
Malware cleanups
Malware removal
Page speed optimization
Unlimited edits to your website
Support for membership, eCommerce, and custom development sites
Cost
Pricing plans for WP Buffs starts at $66/month when billed annually. All plans include premium plugins at no additional cost.
5. The WP Butler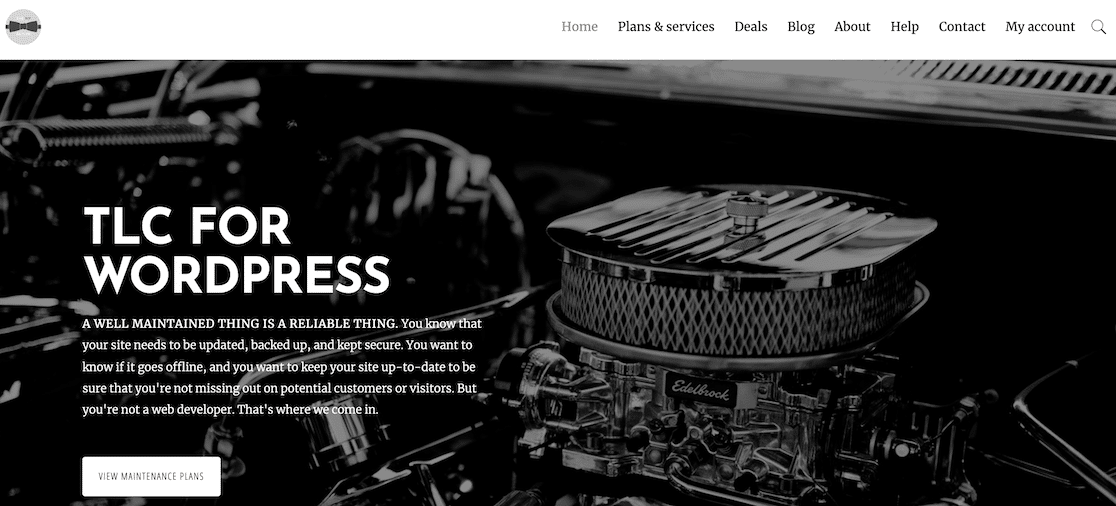 The WP Butler offers maintenance services for every level of your business. Whether you're running a personal site, launching a small business, or you've got enterprise-level needs, they have a plan.
All plans include updates, website backups, and malware scans, as well as daily database backups as the base package. From there, as the site size packages increase, so does the frequency of those updates. Each package includes features that would be useful to a site at that size. For example, a blogger might not need access to WordPress development support, but a company would.
Additional Features
Uptime monitoring
Site reviews
Development time
Cost
The WP Butler's plans start at $39/month and go all the way up to $599/month.
6. FixRunner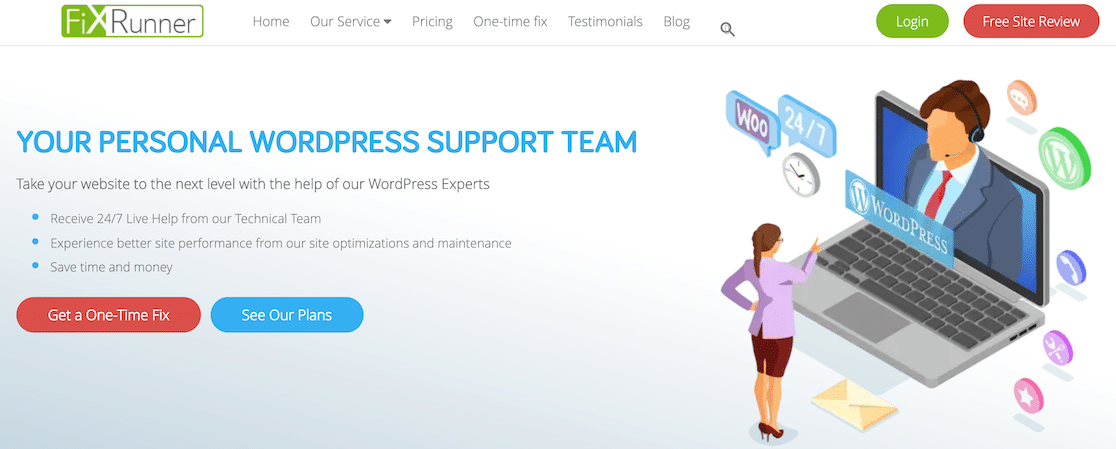 FixRunner offers solutions for sites big and small, which helps to keep the features appropriate for the level of maintenance you need.
All plans get the basic treatment that includes WordPress core updates, as well as plugin and theme updates.
Small sites can access support through email, chat, or phone, while large sites can also use Zoom and screen share.
The biggest drawback to FixRunner is that support is not unlimited. Depending on your plan, you get anywhere from 90 minutes to 12 hours of total support time per month. This isn't a dealbreaker for everyone, though. Just be sure to evaluate your support needs as you do your research.
Additional Features
eCommerce shop support
Security scans
Uptime monitoring
Cloud backups
Optional 1-click staging site
Monthly, quarterly, and yearly plans
Cost
FixRunner plans start at $49/month when billed annually.
7. Siterack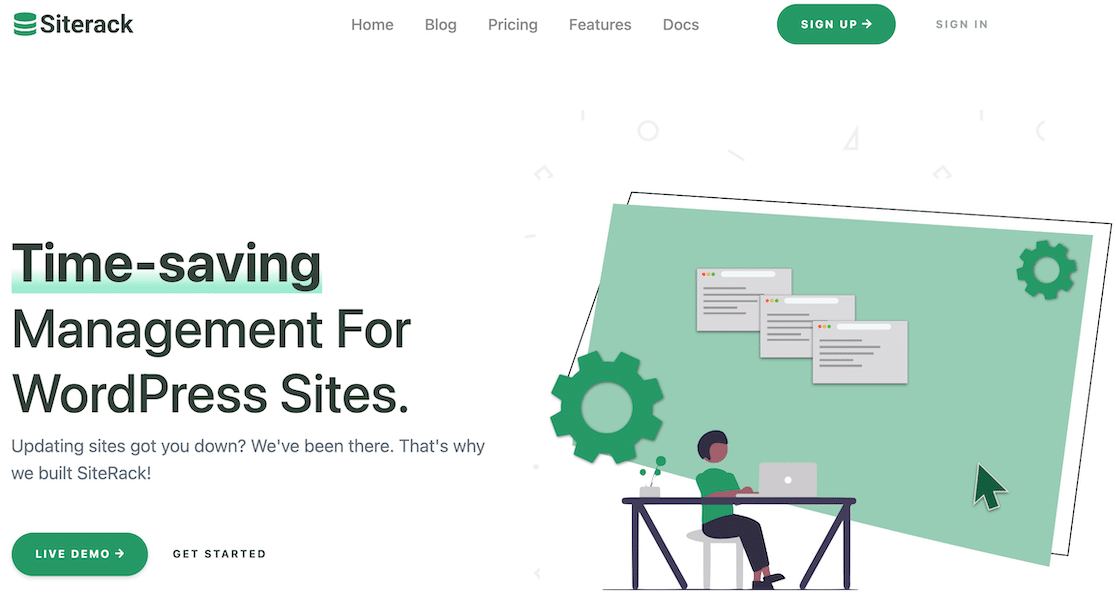 If you manage multiple websites, Siterack is a solid choice as a web maintenance service. On the website, you'll find a sliding scale where you can enter the number of sites you manage, and it will give you an estimate of what you'll pay and what you can expect to earn in revenue.
It may not be gospel, but it's a pretty neat way to give users an idea of the value they bring.
And on the topic of value, every single plan includes the same features, including WordPress core, theme, and plugin updates, daily cloud backups, and uptime monitoring.
We really like that you don't need to pay more and get a bunch of features you don't need just for the one that you do. The difference in plans lies only in the number of sites you want their help to maintain.
Additional Features
Single-click restorations
AI error detection
Dual-method malware scans
Reports to help you assess performance and site health
No contracts
Monthly billing
Cost
Siterack's pricing starts at a low $5/month for a single site and increases from there.
8. ClickWP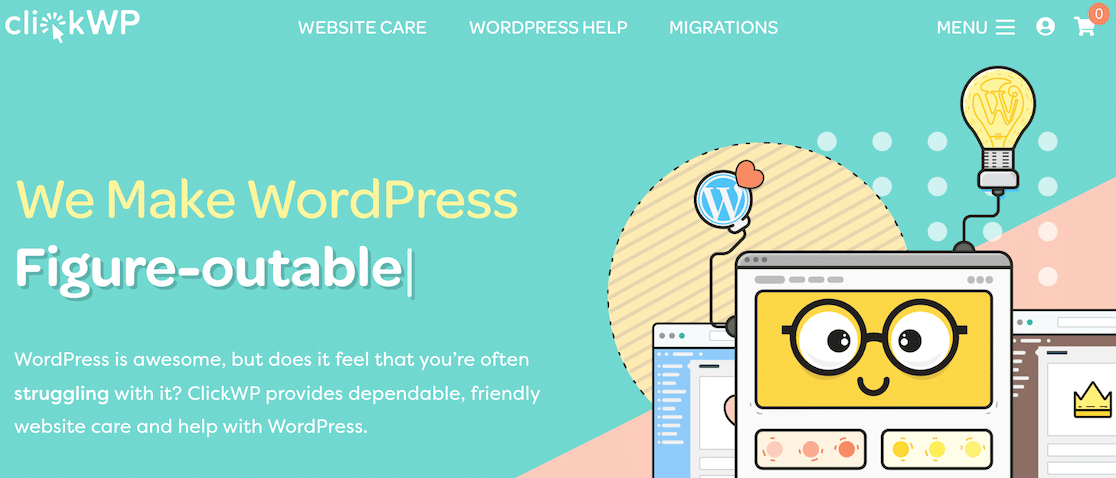 ClickWP will take care of making sure you never have to worry about a lack of updates making your site vulnerable.
You can also add premium hosting to your plan and get WordPress-optimized caching and security. You'll also get an SSL for free. If you don't know how to keep up the maintenance for hosting and DNS, ClickWP's got you covered.
Additional Features
WordPress support assistance
Host migration assistance
$1000 in plugins included in your Foundations plan at no extra cost
Cost
ClickWP starts at $35/month with a 3-month commitment required. You can add Foundations for hosting at as little as $5/month extra.
9. WP Maintainer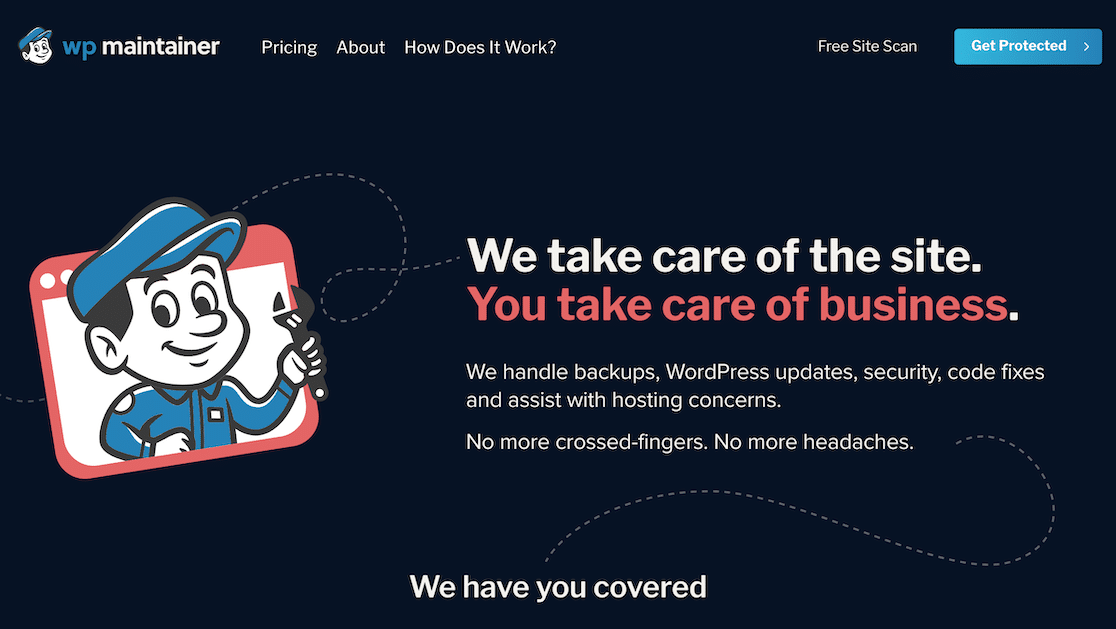 After you sign up for a WP Maintainer account, they'll begin an onboarding process with you. During the process, you'll give them access to anything you want them to maintain for you. This entire process is secure.
In our opinion, WP Maintainer is straightforward about its services and pricing. When you sign up for their core package, it will take care of pretty much everything for you, including WordPress core and plugin updates.
Should you require any kind of emergency support or immediate assistance, you can access that, billed by the hour. Just know that they won't do anything without your permission first, so you'll never encounter unexpected service bills.
There are also addons you can include in your package to give your site added functionality.
We also really like that WP Maintainer includes Sucuri monitoring and cleanup. It's a trusted name that will put plenty of customers at ease.
Additional Features
Scheduled site backups
Image optimization*
Minify files*
Managed web application firewall*
CDN*
IP blocking/blacklist*
* – available as part of an addon
Cost
WP Maintainer's core package starts at $99/month
10. Maintainn
While Maintainn, a Sitecare company, is something of a multi-tool, we found that it really stands out when it comes to support and maintenance.
With Maintainn, you have 3 plans to choose from, ranging in price from $990/year to $4990/year. These plans are pricy, but you're paying for the quality of service you receive. That said, we were a little surprised at how few features are included in the least expensive core option.
All plans get WordPress core, theme, and plugin updates, along with weekly updates and 24/7 security monitoring. Uptime monitoring, which comes standard with most of the other services on this list, isn't included in the core plan, however.
When you upgrade, you can access features like uptime monitoring and eCommerce support.
With all that in mind, this is probably a better option for those with larger businesses and larger sites.
Additional Features
Secure backups (offsite)
Staging updates
Hacked website repair
Client review cycle
Staging updates
Version control
Cost
Maintainn's plans start at $990/year.
FAQ
Have questions about why WordPress maintenance is important? We get a lot of those. Check out some of our most frequently asked questions below.
Why is WordPress security important?
If you aren't properly maintaining your WordPress site, you open yourself up to security hacks. Not updating your WordPress core files, themes, and plugins on a regular basis is enough to leave you vulnerable to attacks. This all takes time, which is why a WordPress maintenance service can help.
What are the benefits of using a WordPress maintenance service?
There are a lot of benefits to using a WordPress maintenance service, including better optimizations, increased site speeds, improved security, reduced downtime, and regular site backups. Letting a service monitor your site means that you can solve problems before they even happen.
How often should I back up my WordPress site?
You should run daily backups on your WordPress site. This ensures that if something happens to your site, you have a recent backup to load, so nothing is lost. Along with your site, regularly update WordPress core and your plugins and themes. Maintenance services can help you automate these tasks.
How will hiring a service save me time?
WordPress site maintenance can be complicated and even tedious. Leaving it to the experts saves you the time spent fussing with it, as well as the headaches when things go sideways. When you don't have to worry about upkeep, you can focus on your actual business, including your customers.
How do maintenance services improve site performance?
Maintenance services run performance optimizations that include caching and image compression, plus they make sure your site's database is cleaned up. All of this improves page load times and makes your site more efficient, thus improving your overall site performance.
Next, Discover More Plugins and Services to Improve Your Website
Looking to create a better website experience for you and your users? Check out these posts, which include a ton of great plugin and service suggestions to improve your site experience and functionality.
Ready to fix your emails? Get started today with the best WordPress SMTP plugin. WP Mail SMTP Elite includes full White Glove Setup and offers a 14-day money-back guarantee.
If this article helped you out, please follow us on Facebook and Twitter for more WordPress tips and tutorials.