Is the GiveWP donor email not sending from your website?
If the emails from your website aren't working, your donors will not get the donation receipt.
In this guide, we'll show you how to fix the issue so that you have a successful fundraiser.
What Is GiveWP and How Does It Work?
GiveWP is a popular WordPress fundraising plugin. It is a complete tool with addons to help you successfully carry out your fundraising.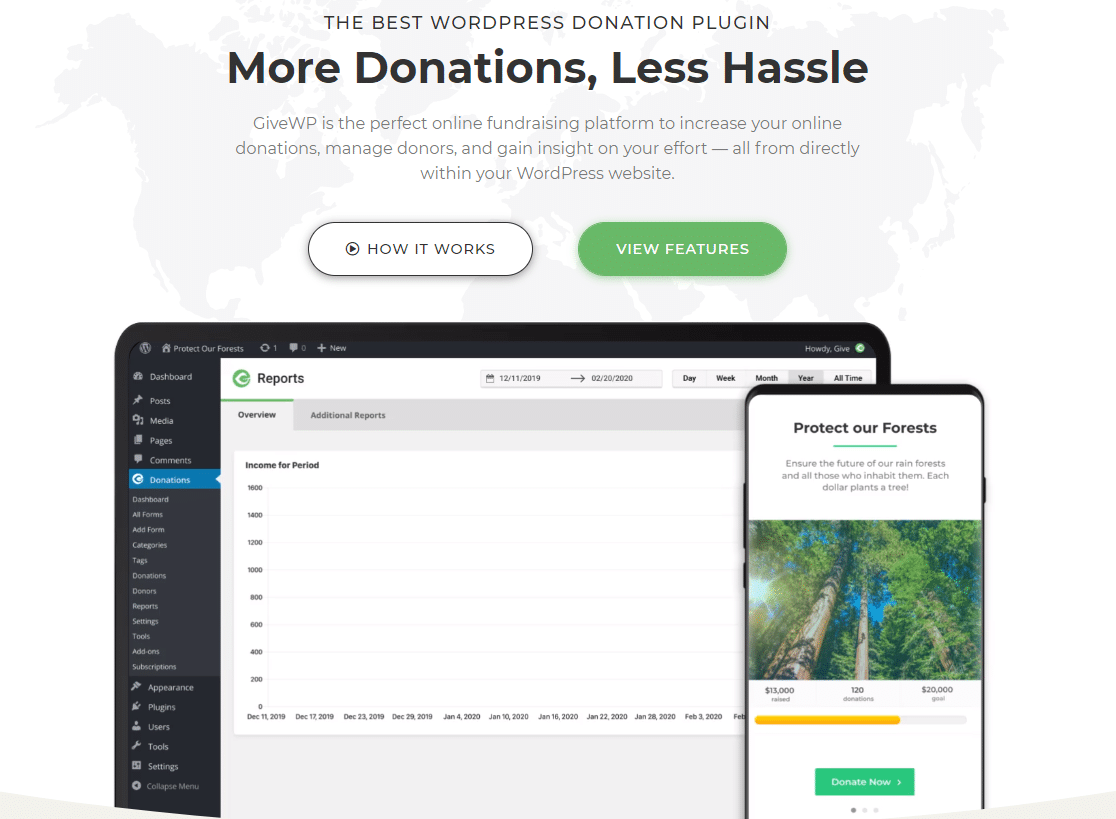 You can use it for different fundraisers like religious, educational, or personal. And the best part is that you don't need to be a registered charity to start accepting donations with GiveWP.
When a donor gives an amount, they get a donation receipt in their inbox. Such emails are important and if not delivered can create confusion for the donors.
In this tutorial, we'll show you how you can fix the GiveWP donor email not sending issue. This will create trust with donors and you might receive recurring donations from them in the future.
How to Fix GiveWP Donor Email Not Sending Issue
Step 1: Check the Settings for Donation Receipts
Whenever a new donation is made on the website, the donor gets an email with a donation receipt. You need to make sure that the notification for donation receipt is set to on.
To do that, from the WordPress navigation menu click on Donations » Settings.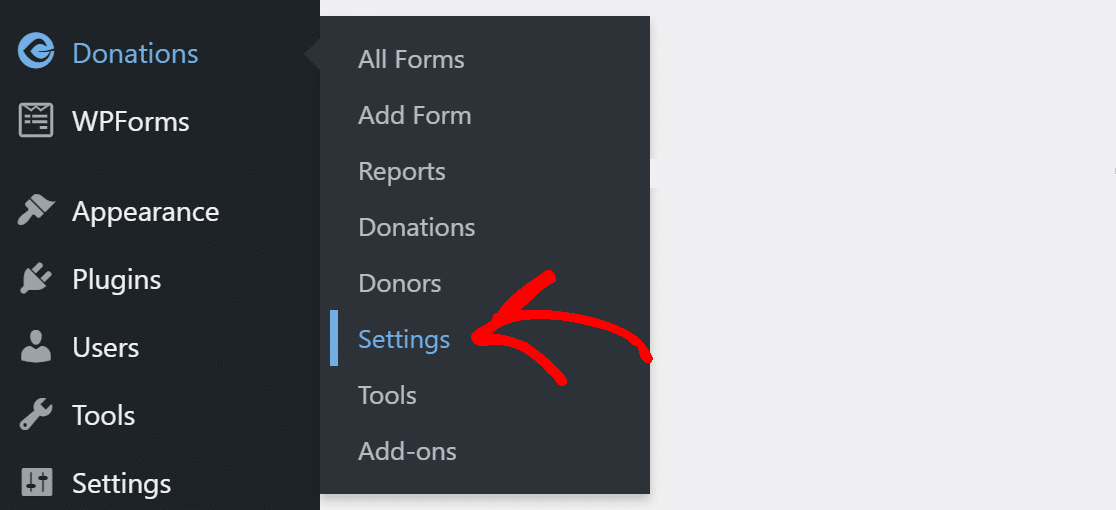 You will see different tabs at the top. Click the one that says Email. There, under the Donors Email, make sure there is a green checkmark next to the Donation Receipt.

Alternatively, you can also click on the gear icon to open its settings.

Here, make sure the email notification is set to Enabled.
Now that we've enabled the notification, every donor will receive an email with a donation receipt.
Step 2: Check GiveWP Email Settings
Enabling the notification alone does not guarantee the delivery of emails. If the address from which emails are sent is not properly configured, emails may land up in the junk box, or even worse, they will not even make it to the spam folder.
Click on the Email Settings and change the From email to the one that matches your domain.
For example, since our domain is wpmailsmtp.com, we use the email [email protected].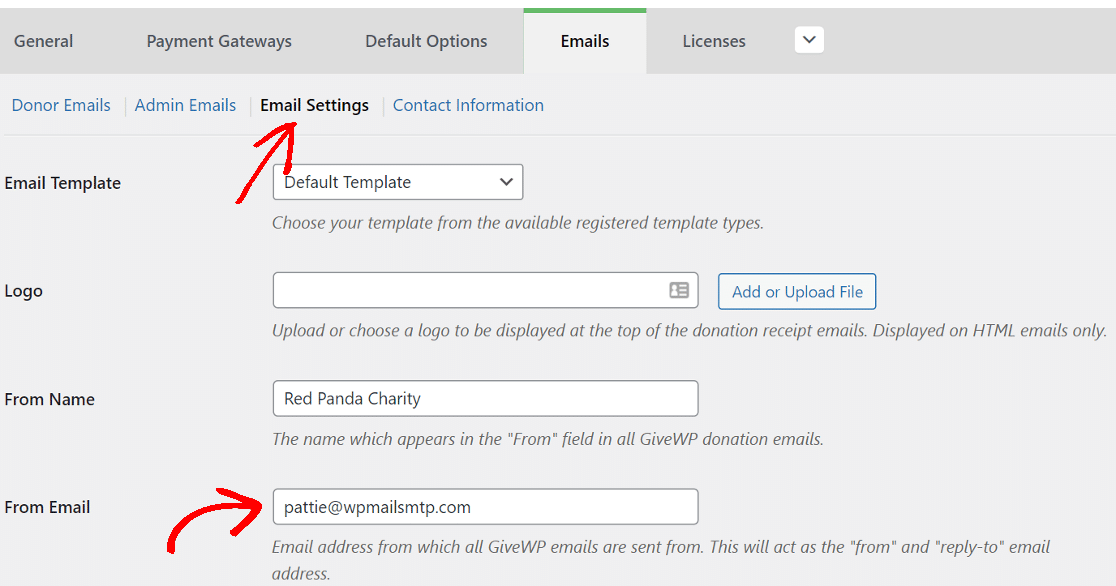 Just make sure you have access to that email.
Step 3: Install WP Mail SMTP and Choose a Mailer
WP Mail SMTP is a WordPress plugin that changes the way emails are delivered from your WordPress site.
Instead of using the PHP mail function to send emails, WP Mail SMTP re-routes all of your emails through a dedicated external email provider.
This will make sure all emails from the website are sent with authentication.
If you'd like someone else to set this up for you, the team offers a full White Glove Setup service. It's included with the Elite license.
Install WP Mail SMTP
Let's start by installing the plugin.
To download the plugin, go to your WP Mail SMTP account and under the Downloads tab, click the orange button to grab the zip file.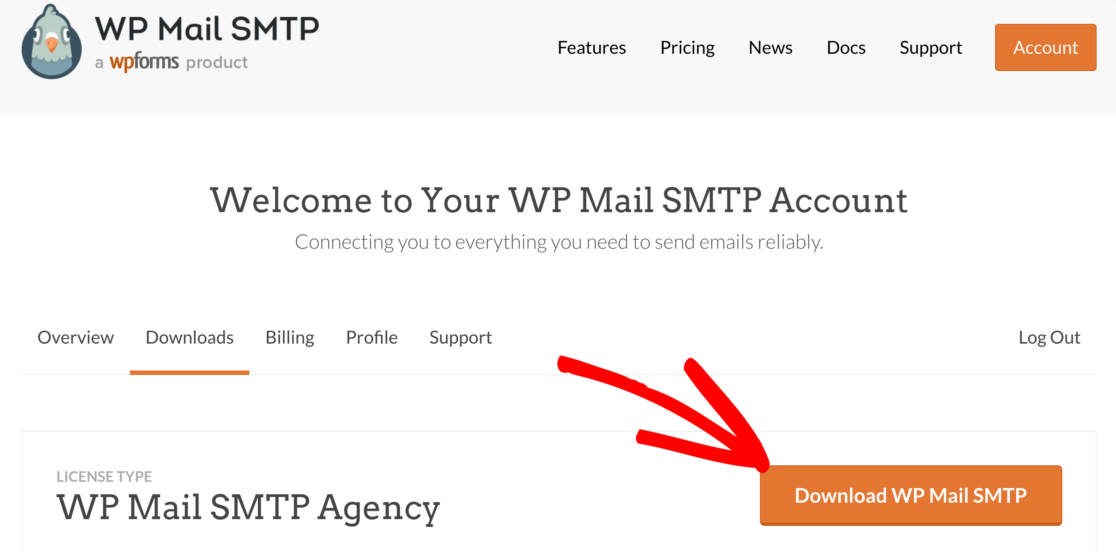 Now you'll want to upload the plugin to your WordPress site. If you need help with this, jump over to this guide to installing a WordPress plugin.

Don't forget to Activate the plugin. As soon as you do that, the Setup Wizard will open up in your browser.
If you want to start it manually at any time in the future, you'll find the Launch Setup Wizard button under the General tab.
Set Up Your Mailer Service in WordPress
The WP Mail SMTP wizard makes it easy to configure the plugin. This will fix the GiveWP donor email not sending issue.
If you already have a mailer set up on your site, running the wizard again will reset the settings.
To start, click the Let's Get Started button.

On the next screen, choose the mailer service you want to use from the list.
The service you pick here will depend on a few factors. You get free as well as paid options for the mailer service.
If your website sends occasional emails like the contact form submission, a free option will work just fine.
Whereas, if you have an online store or site with high traffic, we recommend using a mailer that specializes in handling large amounts of emails.
If you're not sure which email provider to pick, we recommend SendLayer, SMTP.com, or Brevo (formerly Sendinblue).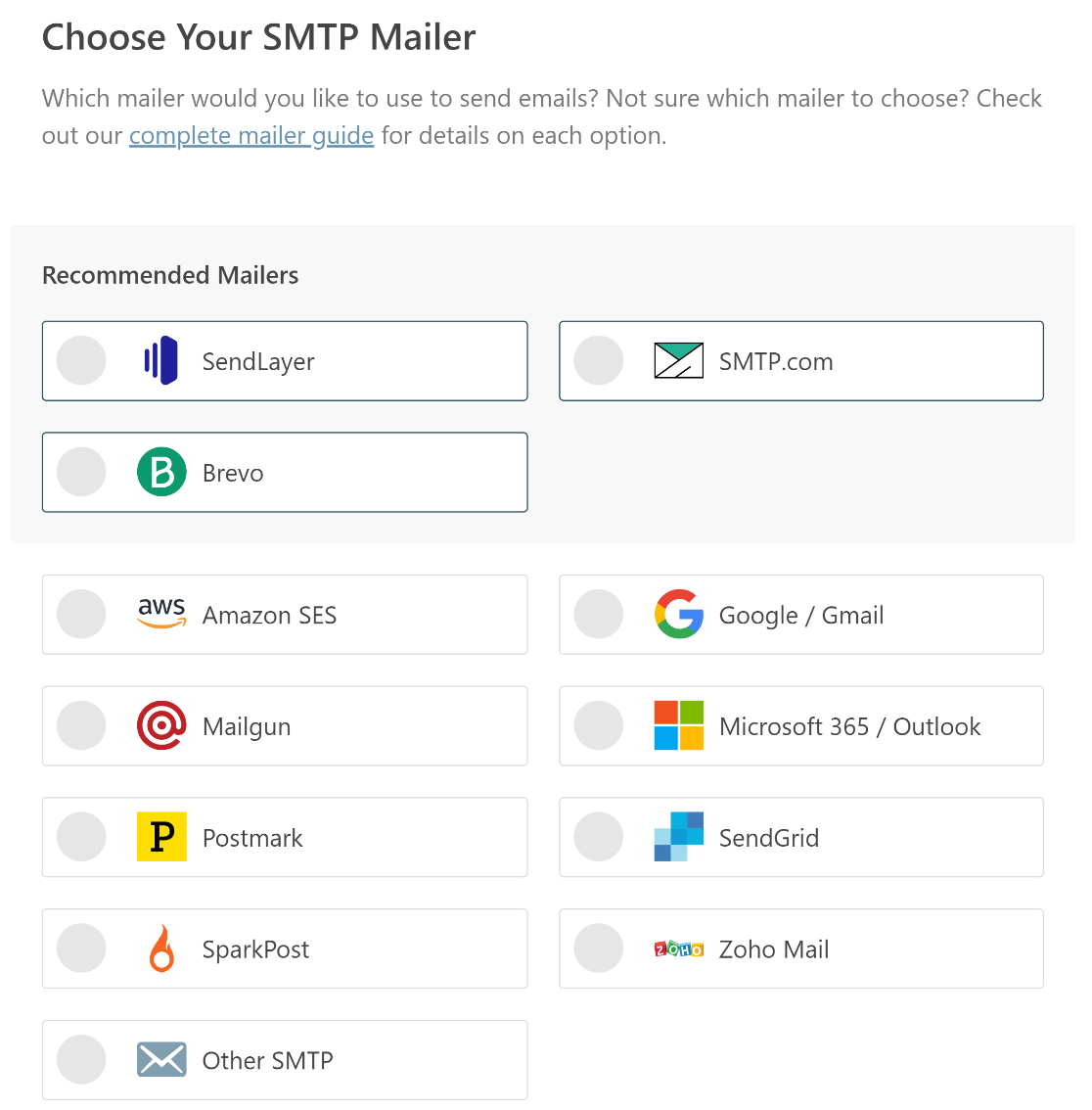 Once you choose the mailer service, click the link below to open the complete guide for each service.
Want to set up multiple mailers? You can do so in the Additional Connections settings once you've finished the Setup Wizard. Then you can select a Backup Connection and configure Smart Routing.
If you have our Pro version or higher, you can also turn on Detailed Email Logs to keep track of all emails that are sent out from your site in Complete Email Reports.
The Weekly Email Summary will send an overview of your logs for the past week right to your inbox. Instant Email Alerts are useful for trouble shooting problems with your emails. You'll receive a handy notification whenever your site fails to send an email.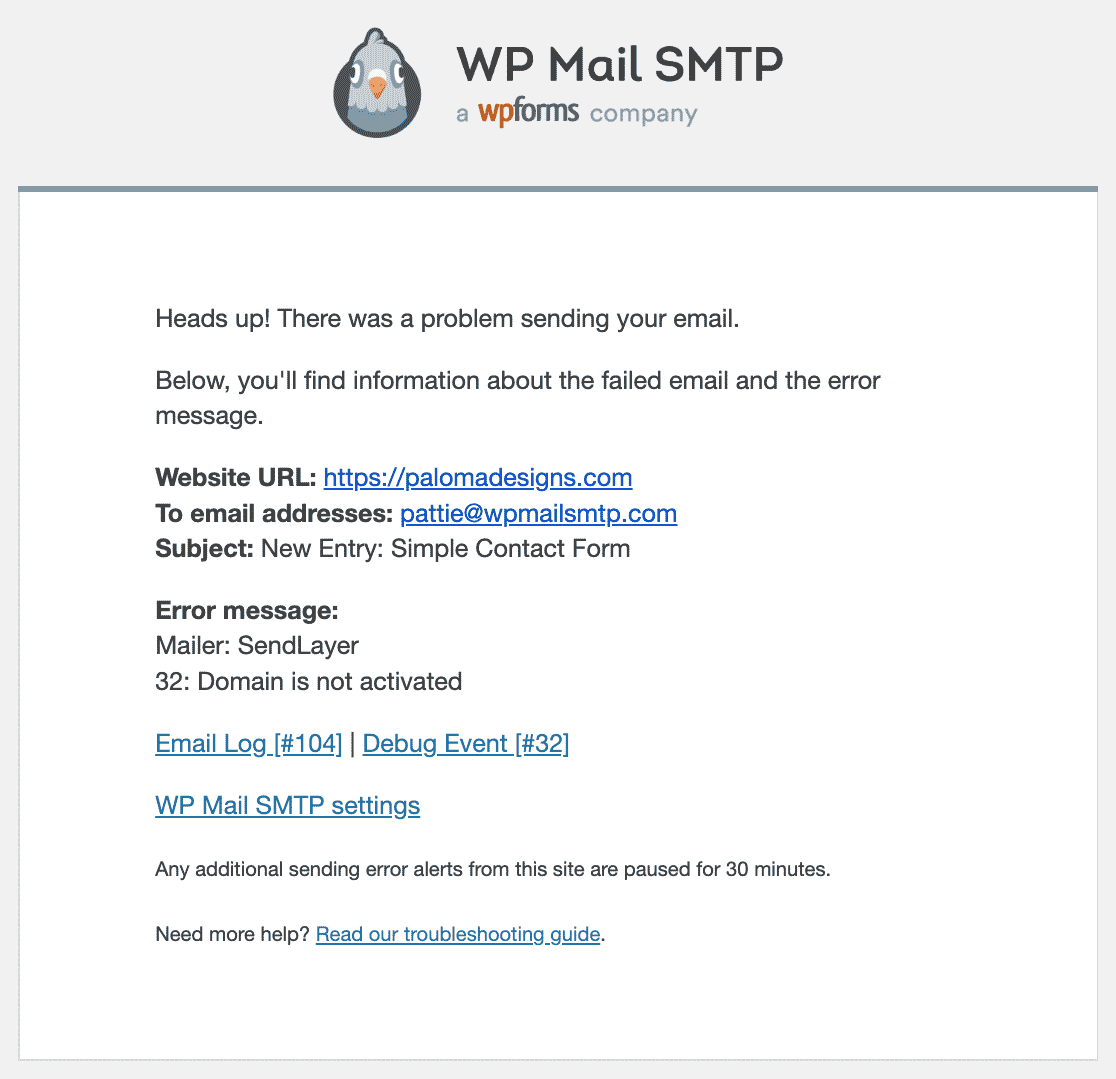 On the next screen there are more email logging features for you to consider.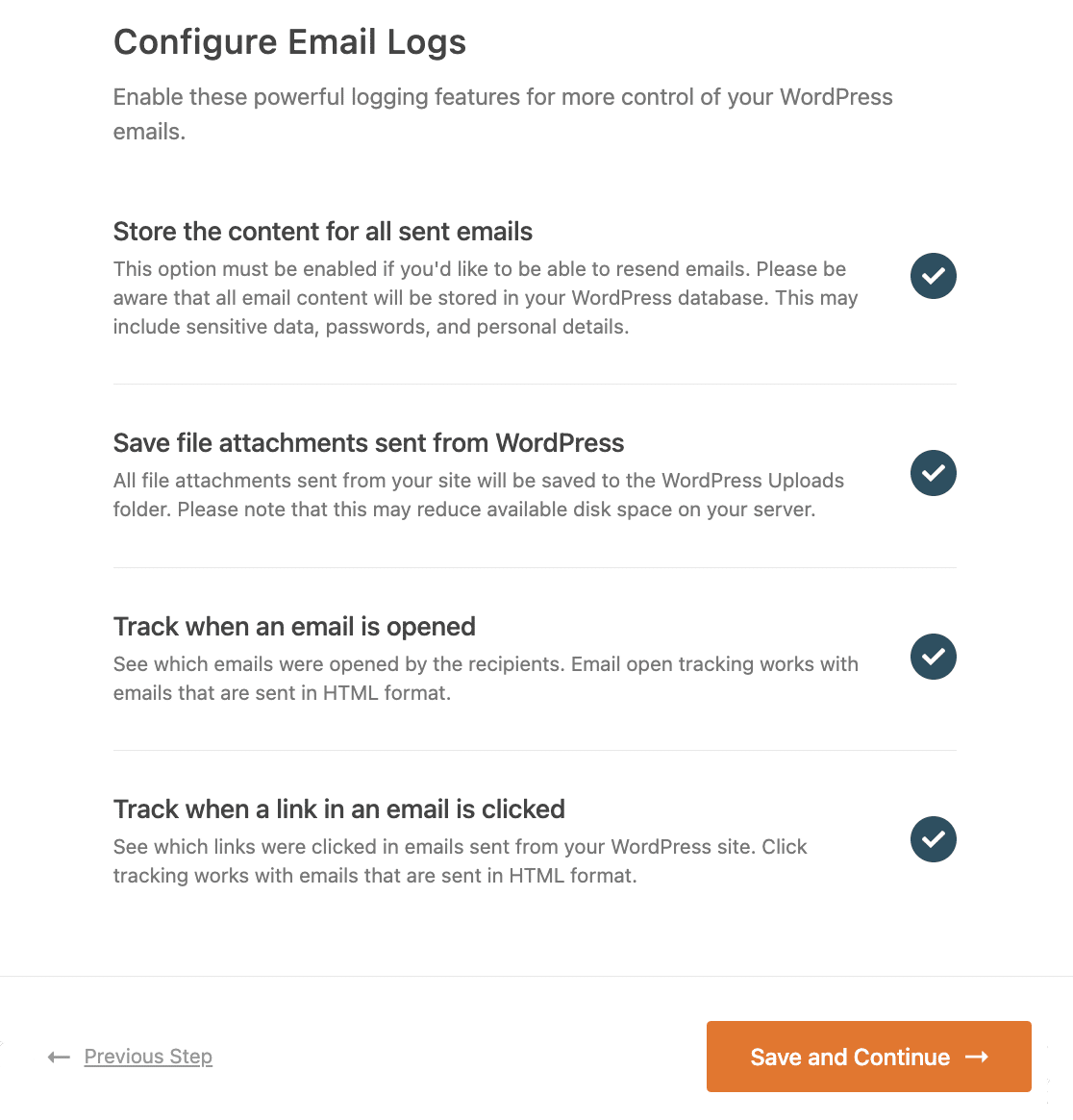 These let you save email content and attachments. You can also export your log files in different formats, print logs, track opens and link clicks, and more.
Read our article on how to log WordPress emails to see how this works.
To end the wizard, grab the license key from your WP Mail SMTP account and paste it here to enable extra features and automatic updates.

That's it! You can send a test email from the WP Mail SMTP to confirm everything's working.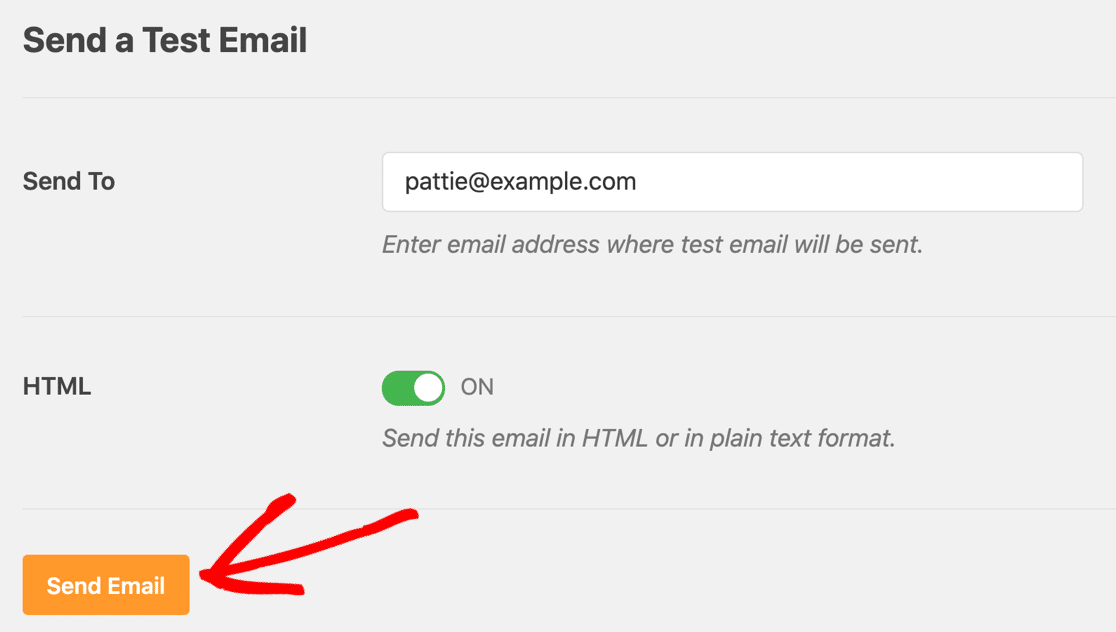 If you want, you can go a step ahead and create a DMARC record in the domain DNS settings to stop people from using your domain to send spam.
Next, Use WPForms To Accept Donations
WPForms is a complete tool to build all types of forms. You can use it to create a donation form and accept payment with the different payment gateway addons.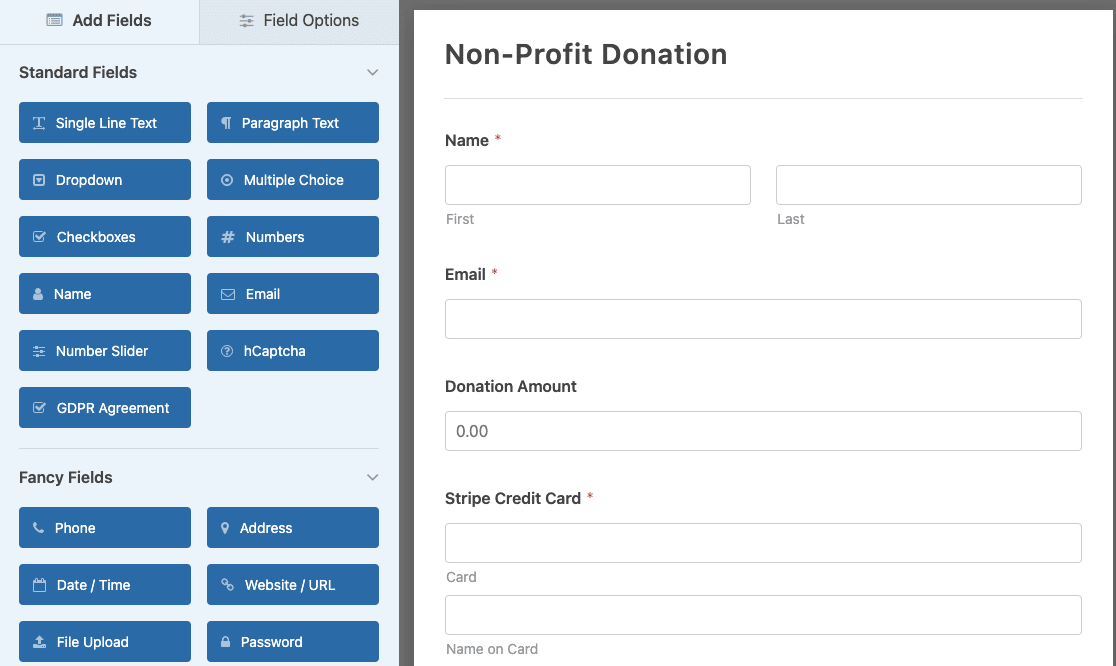 The drag and drop interface and prebuilt form templates make it easy even for non-coders to create forms. You can check out this complete guide on how to create a nonprofit donation form using WPForms.
What's even more awesome is that WPForms Pro is available to qualified nonprofits at a major discount. If you're a nonprofit, head to the WPForms Nonprofit Discount page and fill out the application now.
Ready to fix your emails? Get started today with the best WordPress SMTP plugin. If you don't have the time to fix your emails, you can get full White Glove Setup assistance as an extra purchase, and there's a 14-day money-back guarantee for all paid plans.
If this article helped you out, please follow us on Facebook and Twitter for more WordPress tips and tutorials.