Do you want to create a free Elementor form in WordPress?
Elementor is a great tool for designing pages and layouts, but if you're on a budget and using the free version, it doesn't have a form builder.
In this post, we'll walk you through the steps to create forms in Elementor.
How Do You Create a Free Form in Elementor?
The best way to create a free Elementor form in WordPress is to use WPForms. Even better, if you're on a tight budget, you can use the free version of WPForms, WPForms Lite.
Elementor and WPForms are both WordPress plugins and fairly straightforward to use.
Integrating WPForms with Elementor allows you to easily add your forms from within Elementor's drag-and-drop builder.
How To Make a Free Elementor Form in WordPress
Now let's go through the steps for using WPForms with Elementor to create forms for free.
Step 1: Install WPForms Lite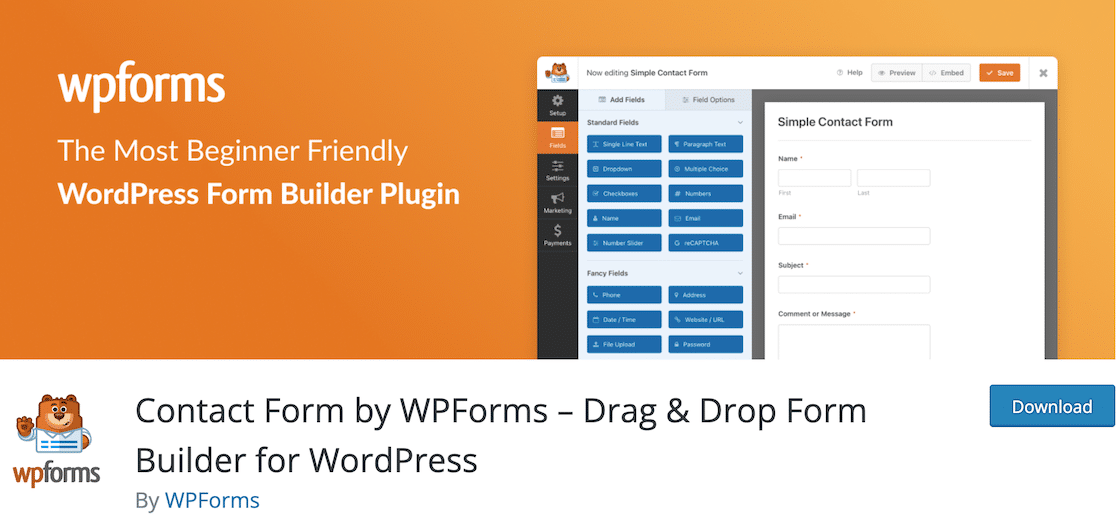 Assuming you already have Elementor installed, the first thing you'll want to do is install WPForms Lite.
To do this, navigate to the plugins menu in your WordPress dashboard and click Add New.

When you click this, you'll see a bunch of plugin suggestions. You can enter WPForms in the search bar to find the plugin quickly.

Click the Install Now button.
After installing the plugin, don't forget to click Activate, as well!
Step 2: Create Your Form in WPForms
After installing WPForms, you're ready to set up your form. In your WordPress dashboard, click WPForms » Add New in the left sidebar.
Next, you can choose whether you want to start with a blank form or if you want to use one of the available templates.
You can create all types of forms. Whether it's a contact form, registration form, or any other kind of form you can imagine, WPForms makes it simple.
Plus, all templates are fully customizable.

Once you confirm the name, you'll see your form in the drag-and-drop form builder. Choosing from the standard form fields, you can add whichever elements you need to create your form.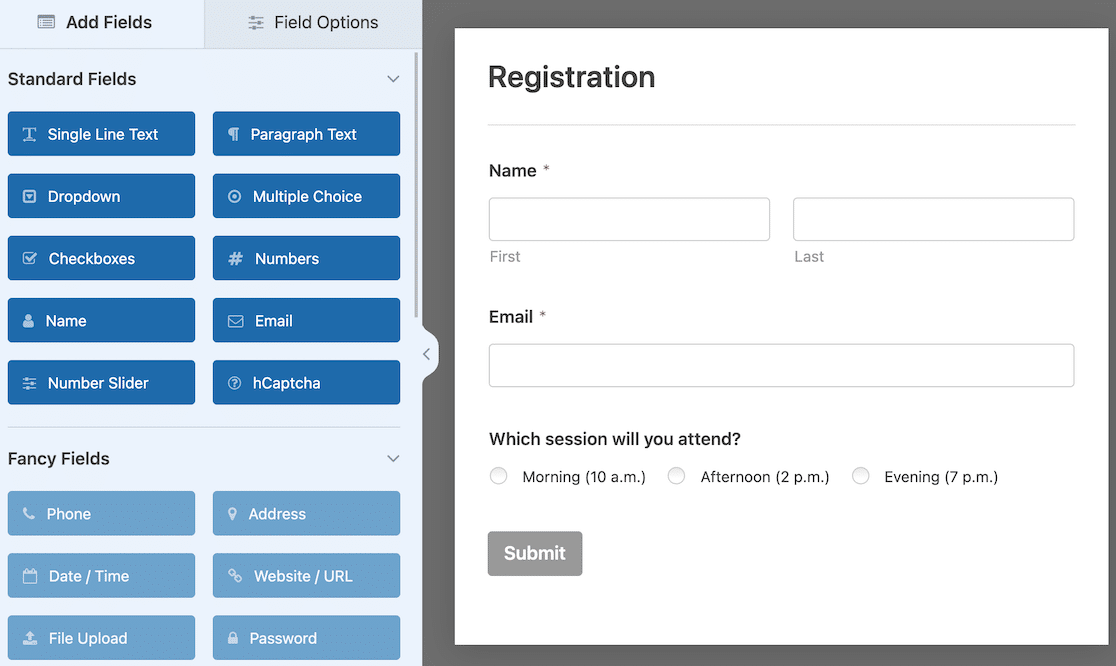 When your form is finished, you can save it and exit WPForms.
Step 3: Create Your Page Using Elementor
After you complete your form setup in WPForms, you can go to the draft of the page where you want it to appear. When you edit the page with Elementor, you'll see all the Elementor widgets on the side to drag and drop to build your page.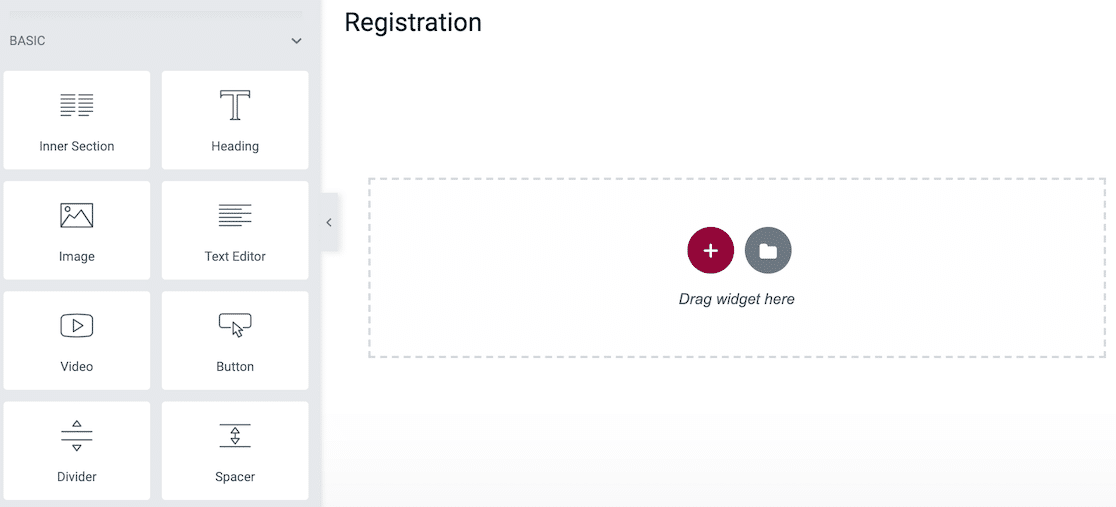 You can use these widgets to create all of your page content and design.
Step 4: Use the WPForms Widget to Embed Your Form
If you scroll down through the widget options on the left side, you'll find the WPForms widget.
Please note that you must have WPForms activated on your site for this form widget to appear. That's why it's important to make sure you follow steps 1 and 2 first!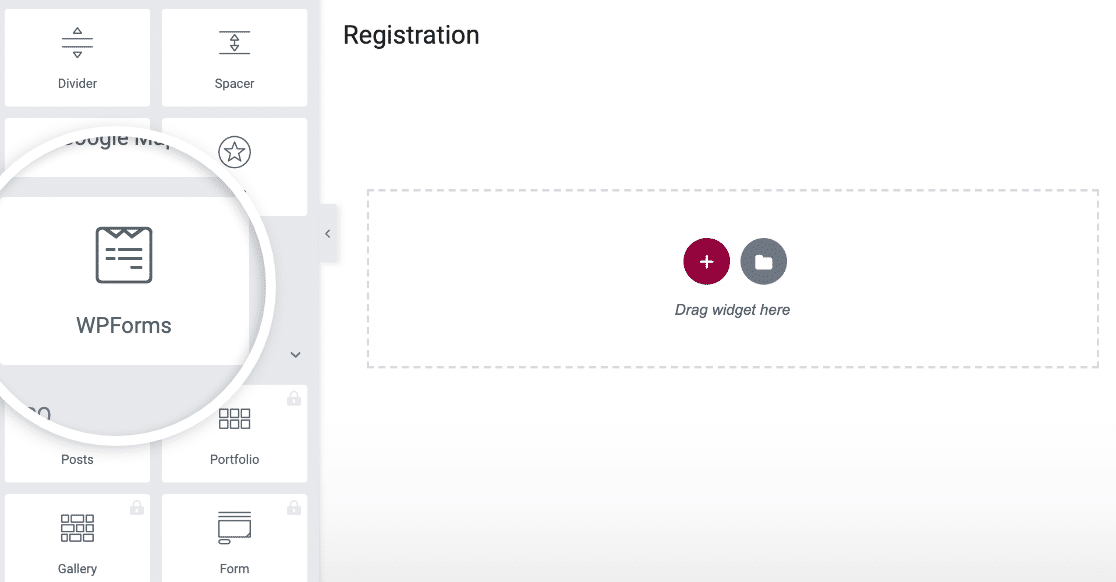 After you locate the WPForms widget in Elementor, you can drag and drop it into the builder. When you do, you'll get the option to select a form. All forms that you've created in your WPForms account should be here.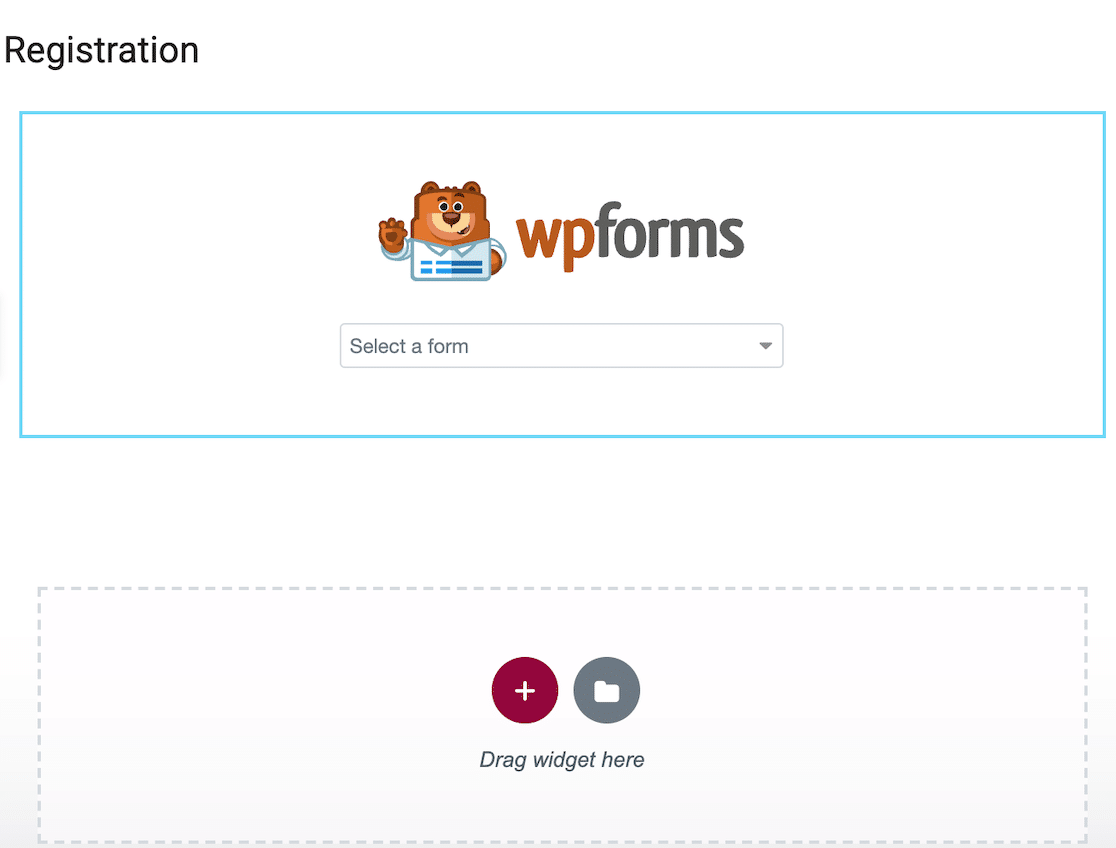 Note that the blue outline is only visible in the Elementor page builder.
Next, you can go ahead and select the form you want to embed on your page.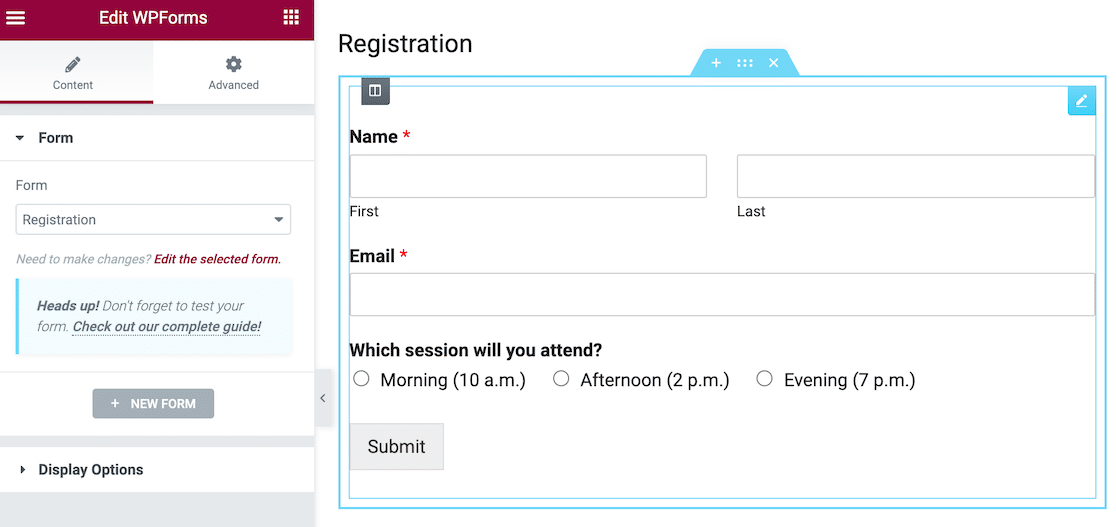 Once you have all of the elements on the page that you want to use, all you have to do is save and publish. The form you created in WPForms will be right there on the page you designed with Elementor.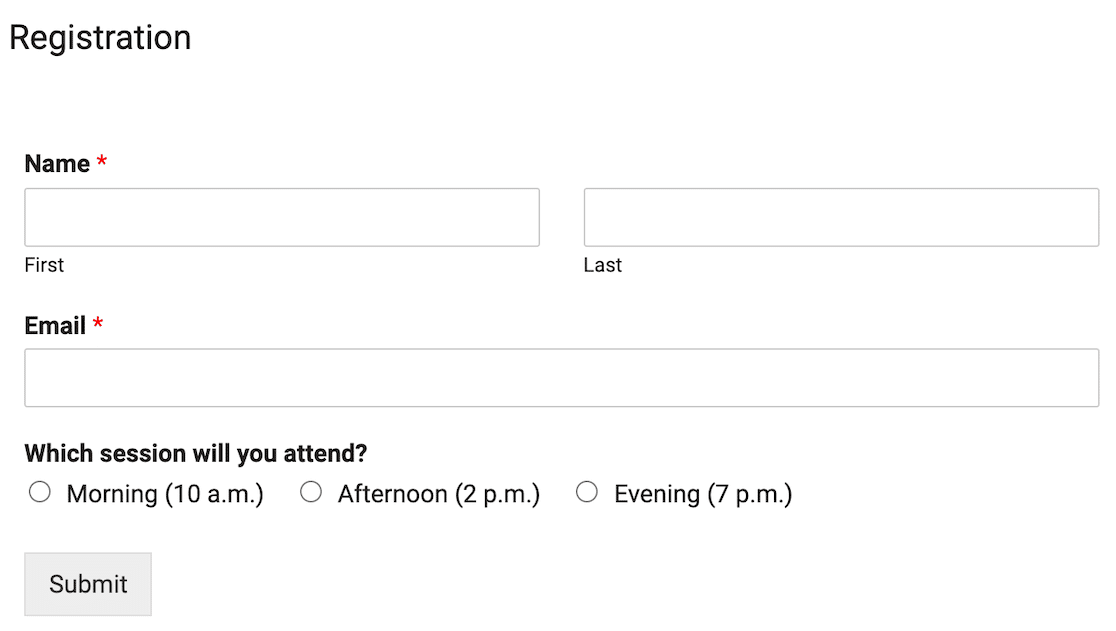 Step 5: Upgrade To Take Your Forms to the Next Level (Optional)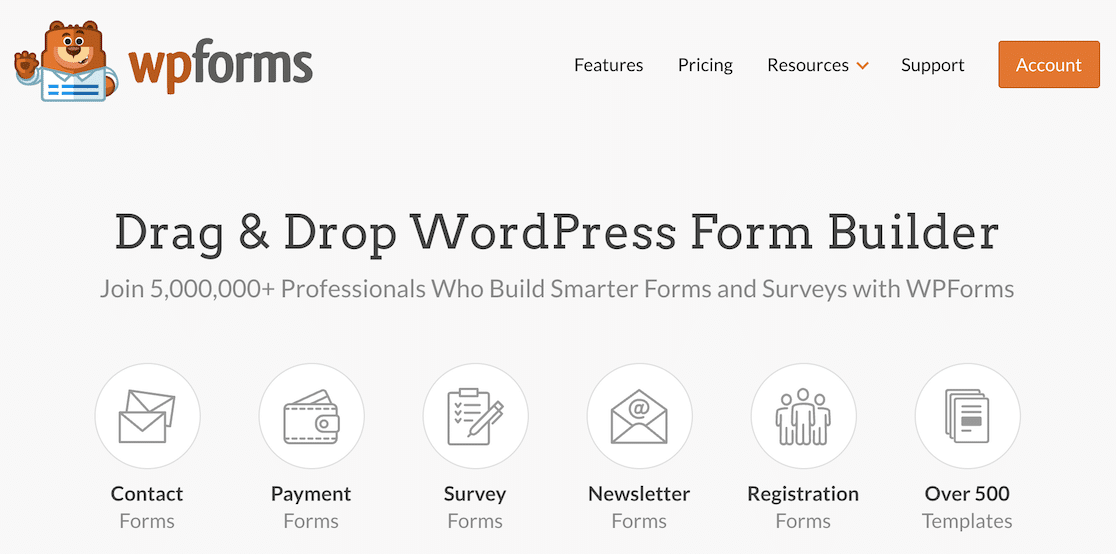 If you're on a tight budget as a new business or solopreneur, you're undoubtedly trying to keep costs down. That means using free plugins when you can.
That's what makes using WPForms with Elementor such a good combo. You can use free versions of both plugins to create a nice page with a professional WordPress form.
If you eventually decide that you want to be able to use more advanced form features, you can upgrade WPForms to a pro license. The pro version gives your forms more functionality and the ability to integrate with your favorite tools.
While Elementor Pro does have an integrated form builder, it's not as robust as WPForms. If form functionality is what you're after, it's more cost-effective to stick with the free version of Elementor and upgrade WPForms as your form builder plugin.
Next, Find the Best Anti-Spam Plugin For Your Site
Now that you've created an attractive site with amazing forms, you want to protect it from spam! We've got you. Check out our roundup of the best anti-spam plugins for your WordPress site.
For example, you can protect your forms with Akismet, even if you're using WPForms Lite.
Ready to fix your emails? Get started today with the best WordPress SMTP plugin. If you don't have the time to fix your emails, you can get full White Glove Setup assistance as an extra purchase, and there's a 14-day money-back guarantee for all paid plans.
If this article helped you out, please follow us on Facebook and Twitter for more WordPress tips and tutorials.