Is BackWPup not sending email when your backup is created?
It's important to keep an eye on your backups so you know they're error-free.
In this tutorial, we'll show you how to easily fix your emails so you never miss a backup notification.
Should You Back Up Your Site via Email?
Plugins like BackWPup let you back up your site by sending a zip file by email. In most cases, it's better to use an alternate storage method like FTP or Dropbox.
That's because backups that are sent via email are often too big to be delivered. Either the email provider has a sending limit, or your mailbox has a maximum file size that it'll accept. Either way, your emails will fail. This can make it look like your backups aren't working at all.
If you must use email to receive backups, we'll show you how to fix deliverability problems in this tutorial. We'll also show you how to store every email attachment sent from your site, including the zip files created by your backup plugin.
How To Fix BackWPup Not Sending Email
1. Check Backup Job Settings in BackWPup
If you're using BackWPup to get backup files via email, let's check the backup job settings first.
Go to BackWPup » Jobs and click Edit under the backup job you want to look at.

In the General tab, uncheck anything that you don't need to receive. In most cases, it's a bad idea to try to get all of these items in 1 email because the resulting file will be too big.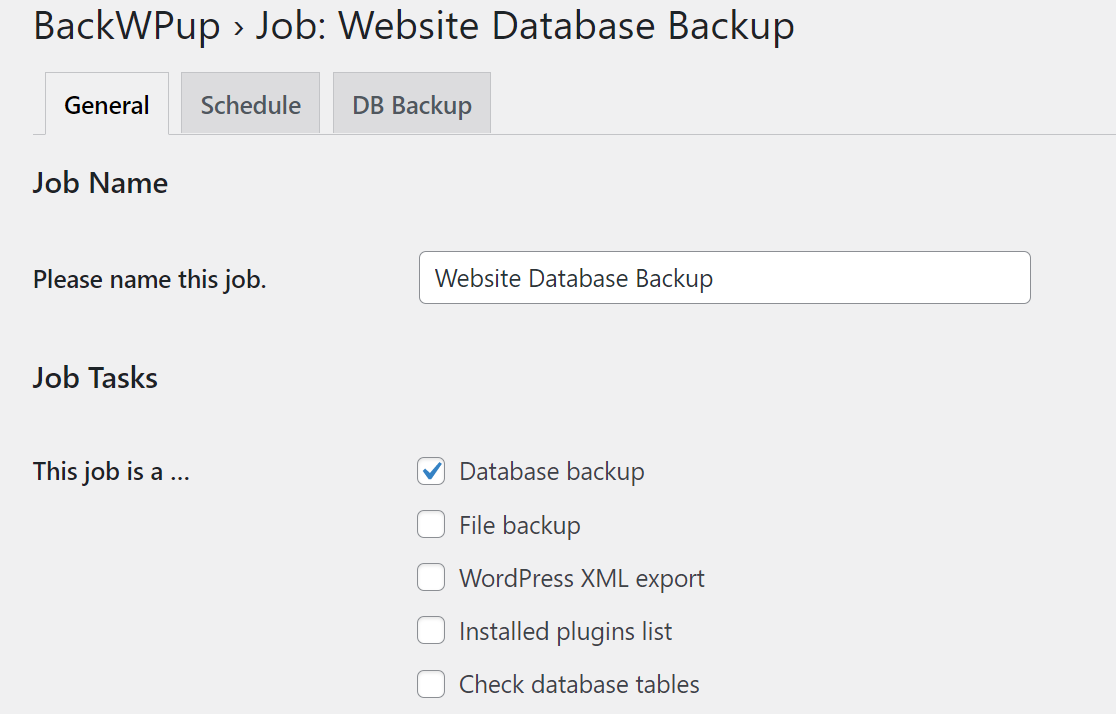 Next, scroll down and under the Job Destination, make sure the Backup sent via email option is selected.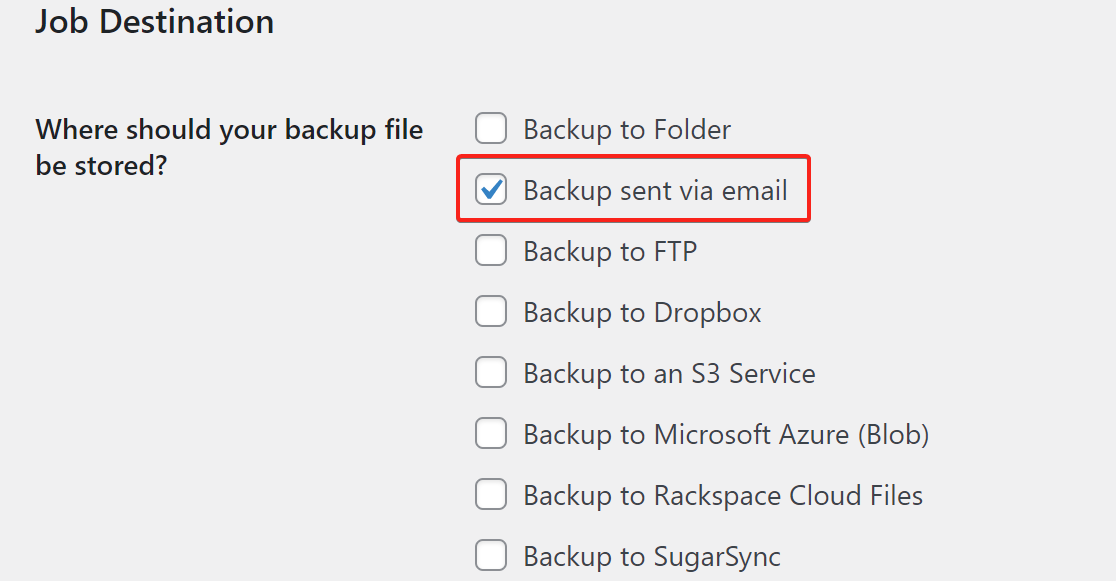 That's it for the General settings. Now, switch to the Schedule settings from the top bar.
Schedule Settings
Here, we need to check that you've selected one of the cron schedules. If you select Manually only, the backups will only run when you trigger them.

Next, scroll down and adjust the scheduler settings.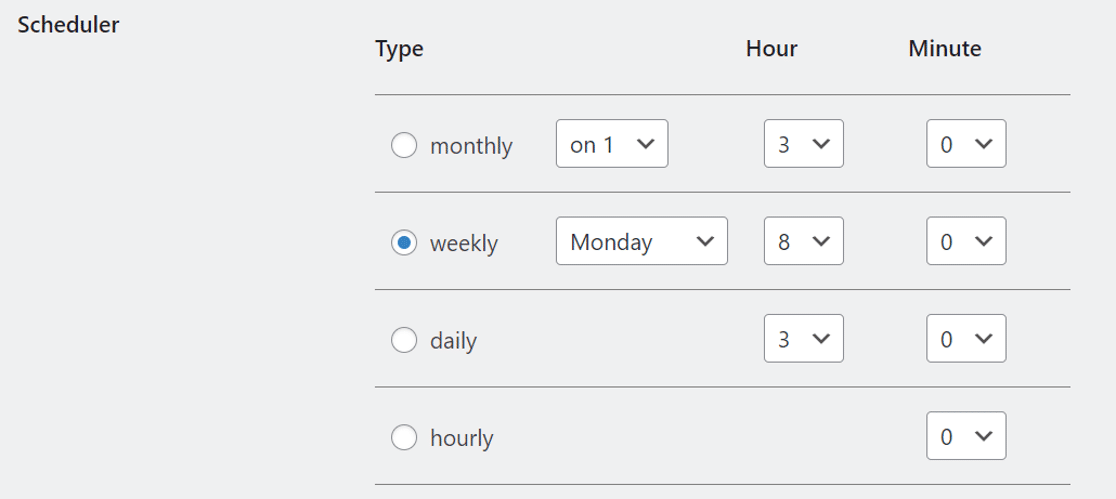 Next, switch to the To: Email tab from the top bar.
Email Sender Settings
This section lets you specify the email recipient for the backups. If you want, you can enter multiple email addresses separated by commas.

Now, scroll down to check the sender's email settings.
For the maximum file size, set it to 0 which means unlimited. While this will prevent your backups from failing, keep in mind that most email providers have a limit on the size of attachments they'll accept.
Right at the end, make sure the email sending method is set to Use WordPress settings. This is important: it means we can use WP Mail SMTP to override the default method of sending emails from BackWPup in the next step.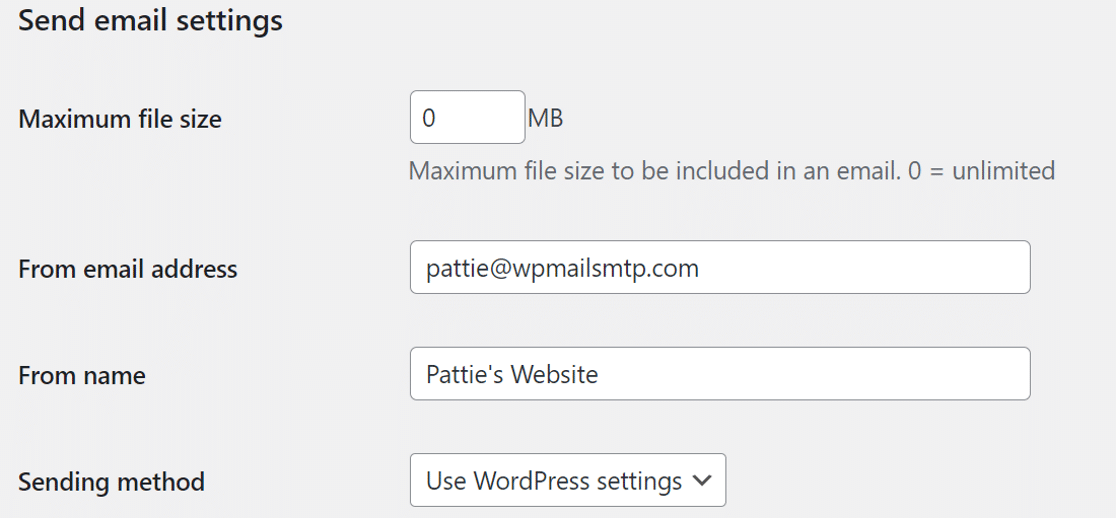 If a different option is selected in Sending method, WP Mail SMTP may not be able to control emails from BackWPup.
That's it for the email settings. Save the settings here.
Next, let's fix your WordPress emails with WP Mail SMTP.
2. Send Backup Emails Through SMTP
WP Mail SMTP is the best WordPress SMTP plugin. It lets you add authentication to your emails so that they are not blocked or marked as spam.
To download the plugin, head over to your WP Mail SMTP account and grab the latest version of the plugin file from the Downloads tab.
Switch to your website and log in to the WordPress dashboard.
Then go to the Plugins page and upload the zip file that you just downloaded.

If you're new to WordPress or need help with this part, check out this guide on installing a WordPress plugin.
Once the plugin is installed, be sure to activate it. As soon as you do that, the Setup Wizard will start in your browser.
Set Up Your Email Provider
In this step, we'll choose and set up a mailer service to solve BackWPup not sending email.
To begin, click the Let's Get Started button in the wizard.

WP Mail SMTP will show you a list of mailer options it supports.
We recommend that you use a transactional email provider like SendLayer, Sendinblue, or SMTP.com. These providers are reliable, affordable, and secure.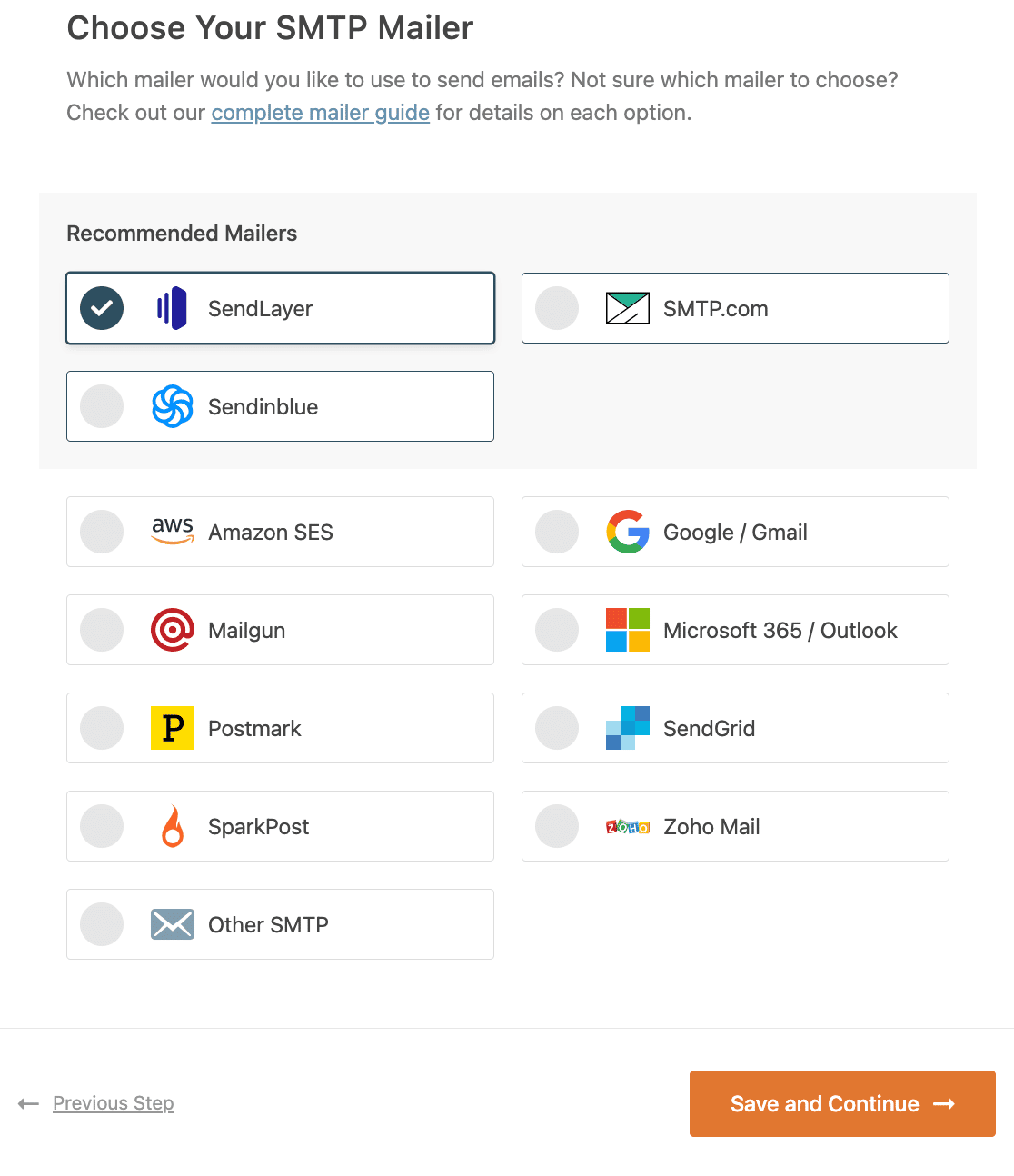 We already talked about attachment size limits. Let's look at that in more detail. If you want to send email attachments from WordPress, this is going to be an important consideration.
Here's a quick guide to give you an idea of the size limits and fees for each provider:
| Provider | Attachment size limit | Fee for attachments |
| --- | --- | --- |
| SendLayer | 25 MB | |
| Sendinblue | 4 MB | |
| SMTP.com | 15 MB | |
| Amazon SES | 10 MB by default, up to 40 MB by request | $0.12 per GB |
| Gmail / Google Workspace | 25 GB | |
| Mailgun | 25 MB | |
| Microsoft 365 / Outlook.com | 50 MB / 34 MB | |
| Postmark | 10 GB | |
| SendGrid | 30 GB | |
| SparkPost | 20 GB | |
| Zoho Mail | 20 MB | |
| Other SMTP | Varies | |
As you can see, the size limits vary considerably between different providers. You'll want to factor in these limits along with your own mailbox limits to decide which one is going to work best.
Once you've made your decision, use the links below to open our documentation. The docs here will help you to set up a connection between your website and the mailer service you've chosen:
Once the connection is made, switch back to this guide.
Want to set up multiple mailers? You can do so in the Additional Connections settings, then select a Backup Connection and configure Smart Routing.
Enable Email Logging
In the next step of the wizard, we recommend that you enable the Detailed Email Logs and Instant Email Alerts.
The email log setting will keep a basic record of each email sent from your WordPress site in Complete Email Reports. This feature allows you to view your emails' delivery status, track email opens and link clicks, resend failed emails, and more. You also need to have this option enabled if you want to save attachments in WordPress.
The Weekly Email Summary will generate an automatic email every Monday with important deliverability statistics.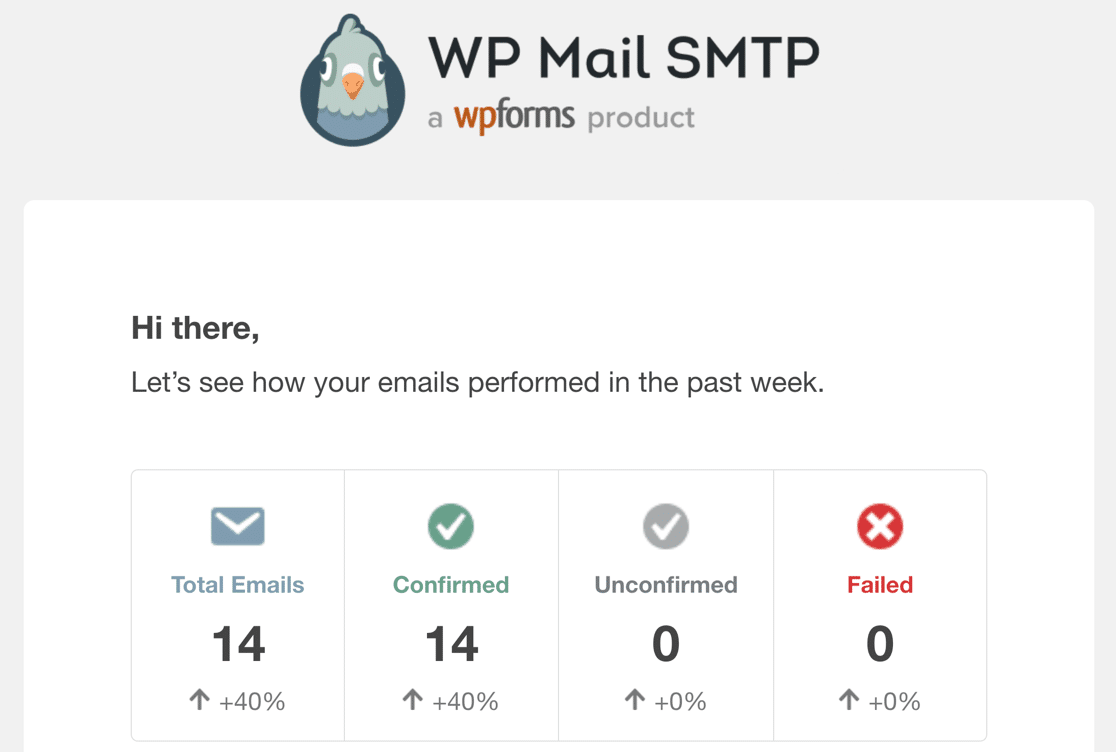 You need to turn on full WordPress email logging so you can save the content of each email and its attachments. We'll show you that in the next step of this guide.
The Instant Email Alerts feature lets you know when an email fails to send so you can fix the issue.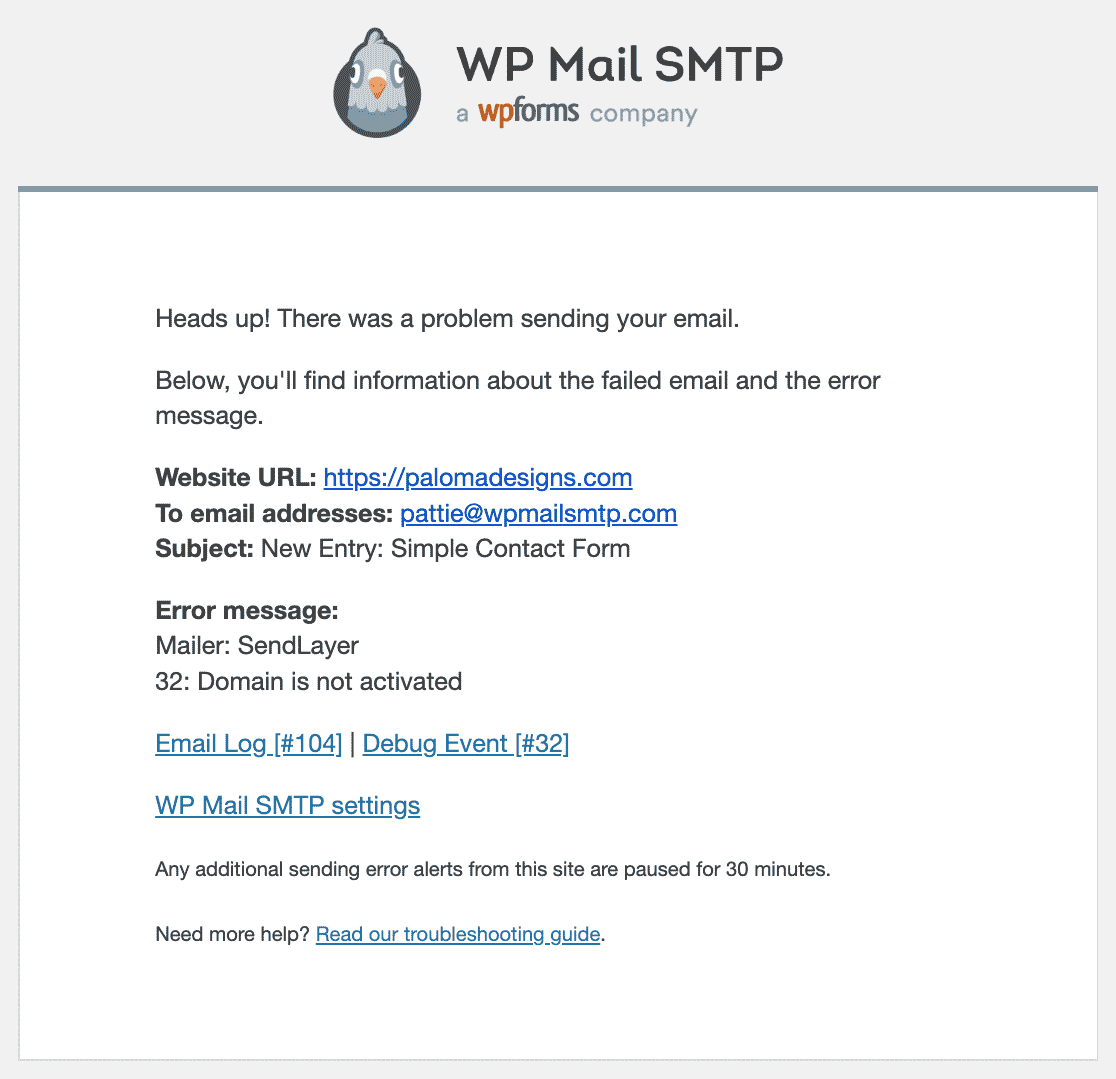 3. Save Backup Email Attachments in WordPress
In addition to the basic email logs in WP Mail SMTP, you can also turn on full logging of the email content and save attachments sent from WordPress.
This will store a copy of every backup file that's sent from your site.
On the next screen of the Setup Wizard, make sure to enable Store the content for all sent emails and Save file attachments sent from WordPress.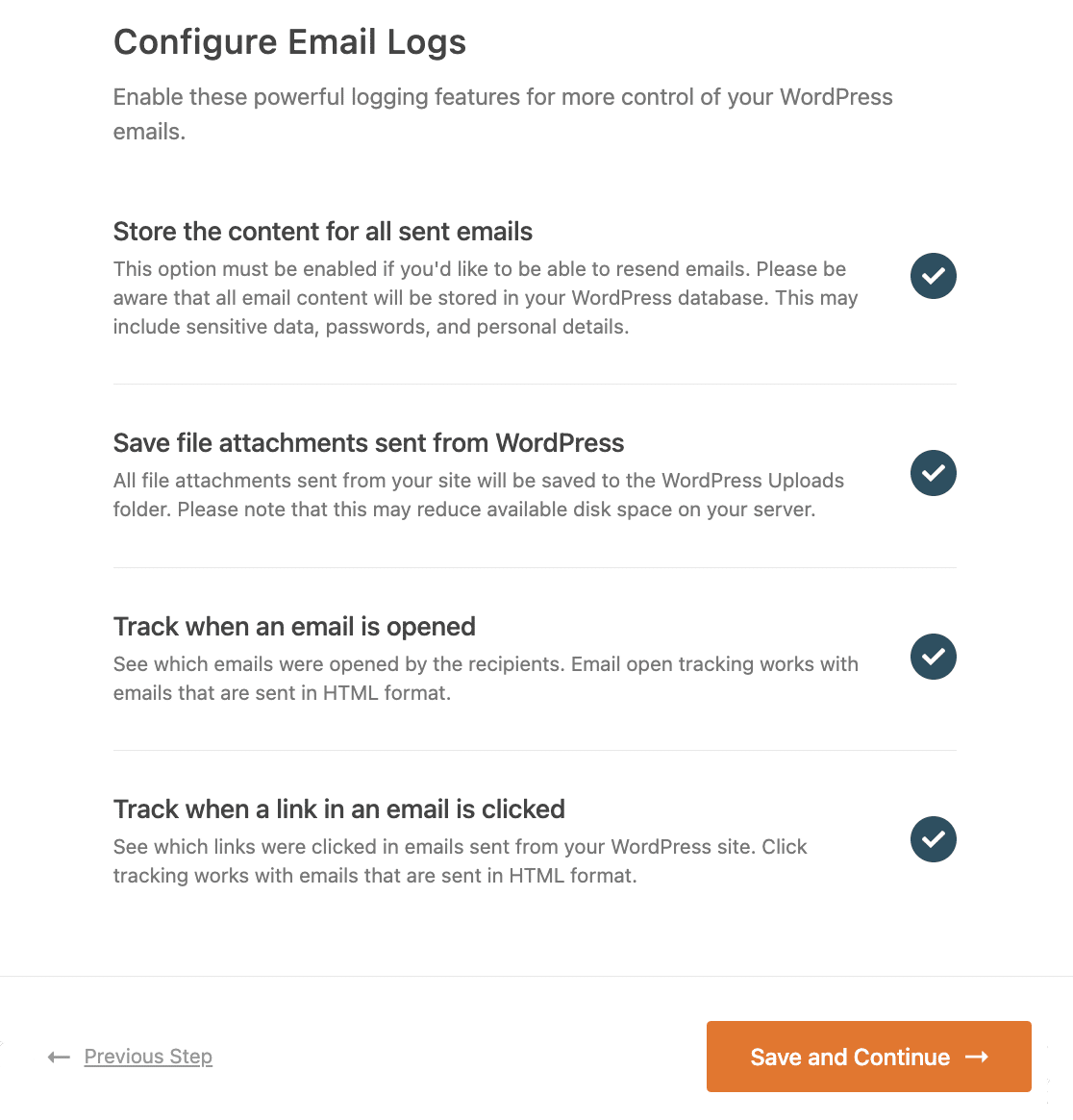 We also recommend enabling open and click tracking so you can monitor engagement.
If you ever need to change these settings, you can do so by going to WP Mail SMTP » Settings » Email Log.
Once you complete the Setup Wizard, you can test out the email logging feature by running a BackWPup backup job manually. Then check the email log to see how the log file looks.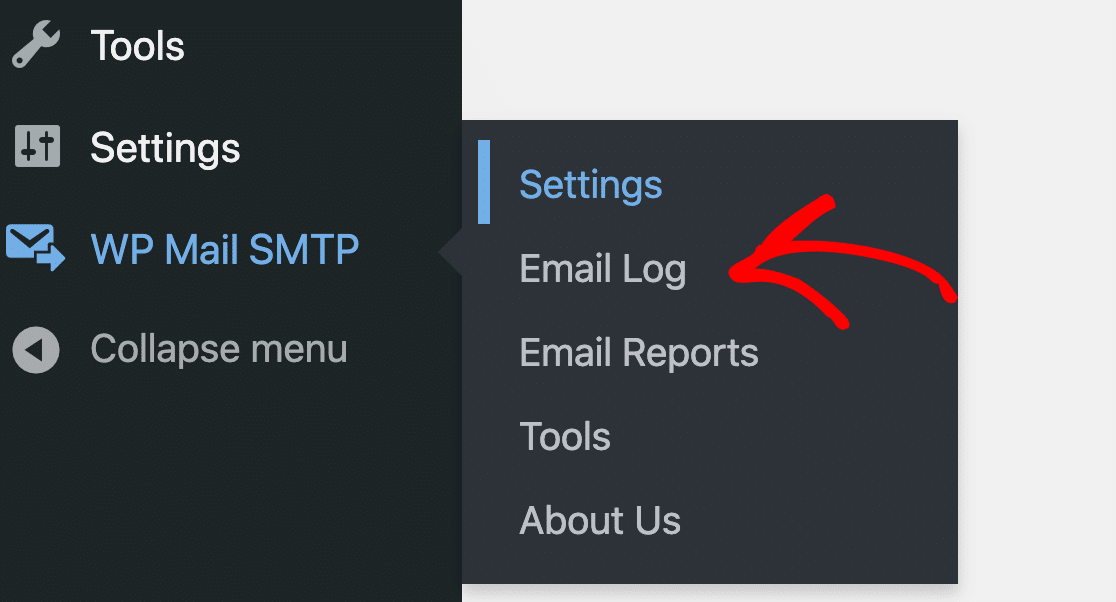 On the log screen, you should see the new backup email sent from BackWPup. Move your mouse over it and click the View Log button to open the log details.

On the right sidebar, under the Attachments tab, you'll find the backup file. You can click on the file to download it to your computer.

That's it! Now you know how to fix BackWPup not sending email, and also save the attachments.
Next, Check Out These Security Plugins
If your website is hacked, you'll be glad you have your backups so you can easily restore the content. But it's better to avoid the hassle of recreating your site in the first place.
Tracking changes and security alerts can give you an early warning if something unexpected happens on your site. As a starting point, check out our articles on the best security plugins and the best plugins for tracking user activity in WordPress.
WP Mail SMTP helps to fix email issues across many different WordPress plugins. For instance, if you're experiencing email issues with Elementor Form emails, you can see these instructions for fixing Elementor Forms not sending email issue
Ready to fix your emails? Get started today with the best WordPress SMTP plugin. If you don't have the time to fix your emails, you can get full White Glove Setup assistance as an extra purchase, and there's a 14-day money-back guarantee for all paid plans.
If this article helped you out, please follow us on Facebook and Twitter for more WordPress tips and tutorials.