Is RafflePress not sending emails from WordPress?
It's super important that your emails are being sent reliably so that every entrant can confirm their email address. If they can't confirm their email, they'll be frustrated that their entry won't count.
In this article, we'll show you the easiest way to fix RafflePress email issues on your site.
Fix Your RafflePress Emails Now
When Does RafflePress Send Email?
RafflePress is the best giveaway plugin for WordPress. It lets you create custom giveaways to help you build your email lists and grow your social media following.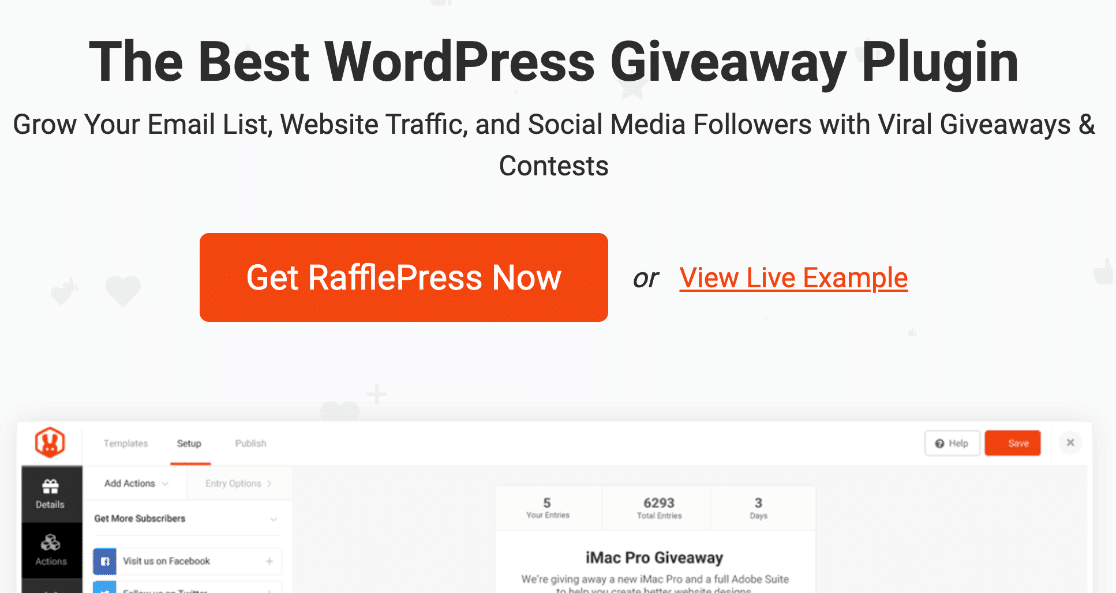 When you run a giveaway, RafflePress can automatically verify the email address of each entrant by sending a confirmation email.
This is an awesome way to make sure that every entry is genuine.

If you have this feature turned on, you need to make sure that your WordPress emails are working. If RafflePress isn't sending the emails, your giveaway could flop.
By default, most WordPress plugins send email through your web server, which isn't reliable. We're going to show you the easy way to authenticate your emails and fix the problem.
How to Fix RafflePress Not Sending Email
Step 1: Check Your RafflePress Email Settings
First, let's quickly take a look at the settings in RafflePress.
RafflePress lets you run a contest without verifying the email addresses of the people who enter.
There's no problem with this, but it could be an issue if you can't contact the winner at the end.

Let's check we have email verification turned on for your giveaway.
To do that, open up your giveaway in RafflePress and click on the Settings icon on the left.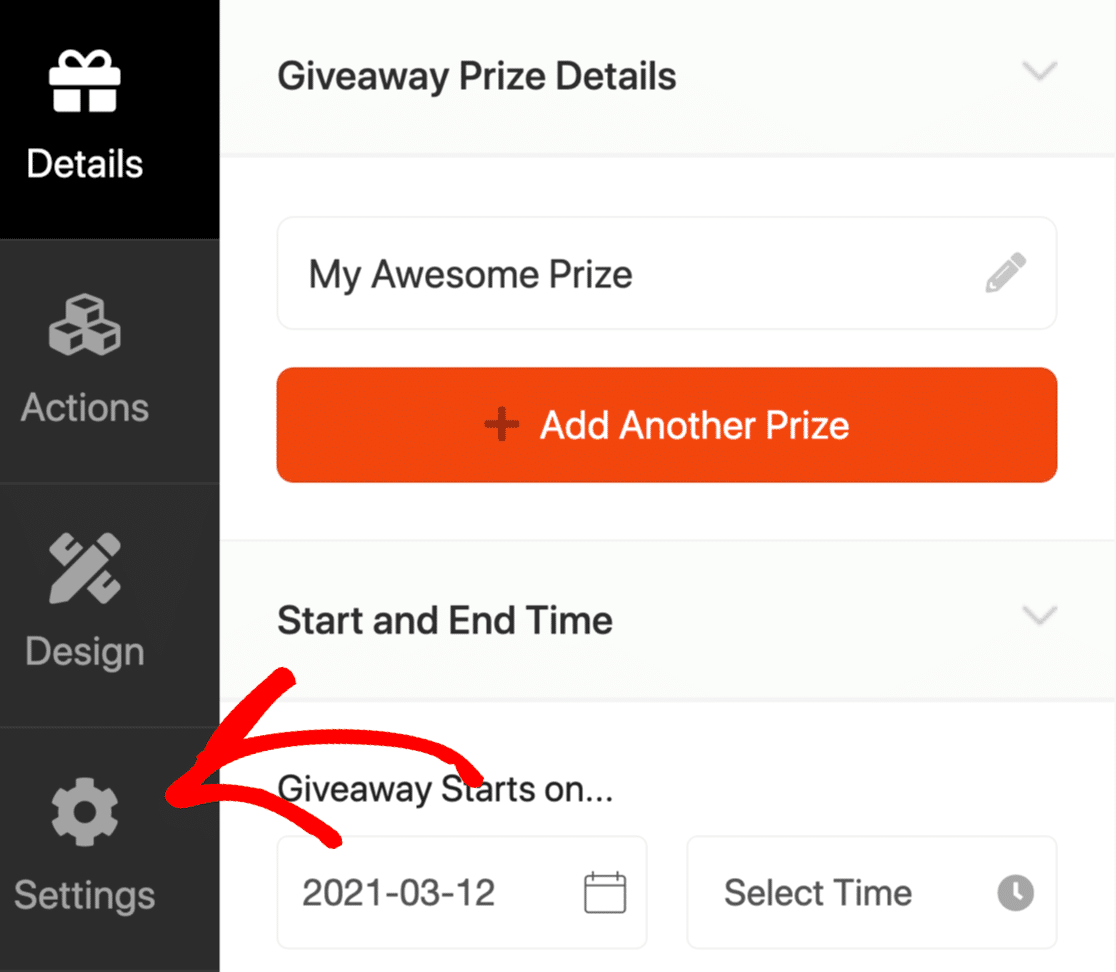 Then click the Email Verification options to open up the settings.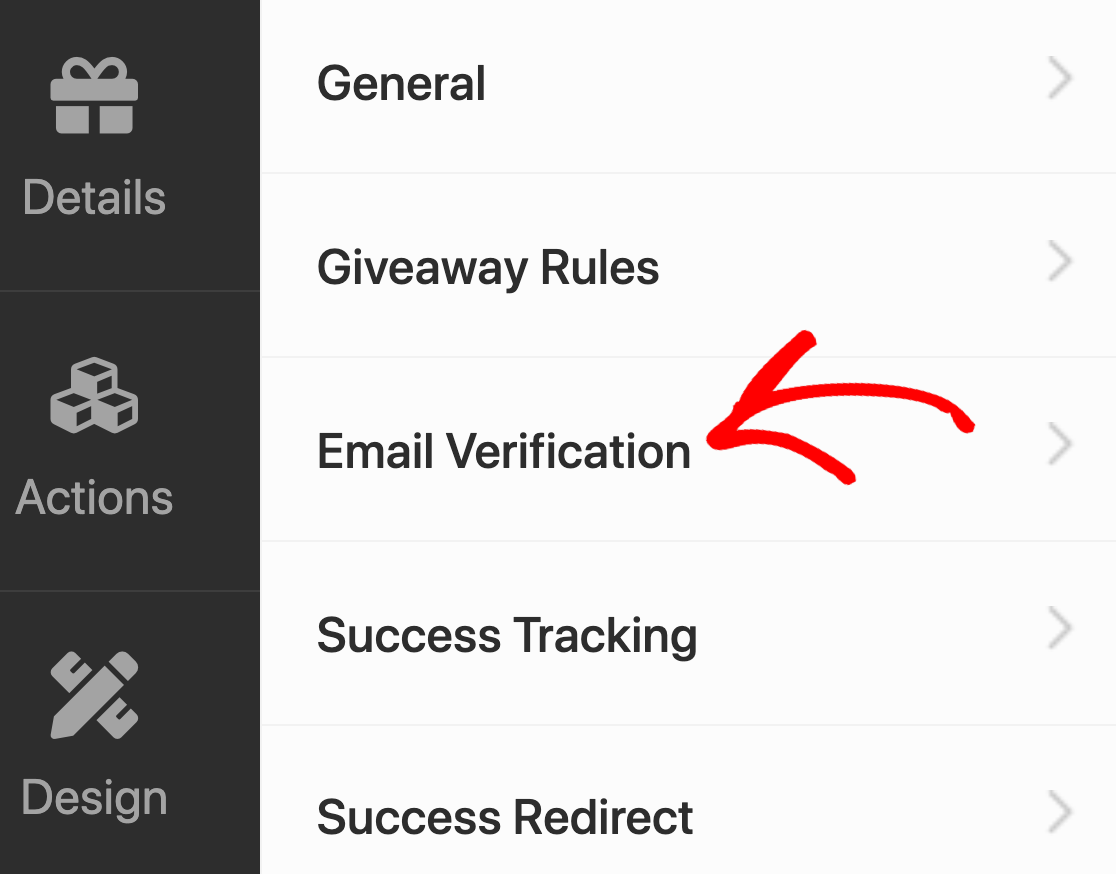 And lastly, turn on Contestant Must Confirm Their Email.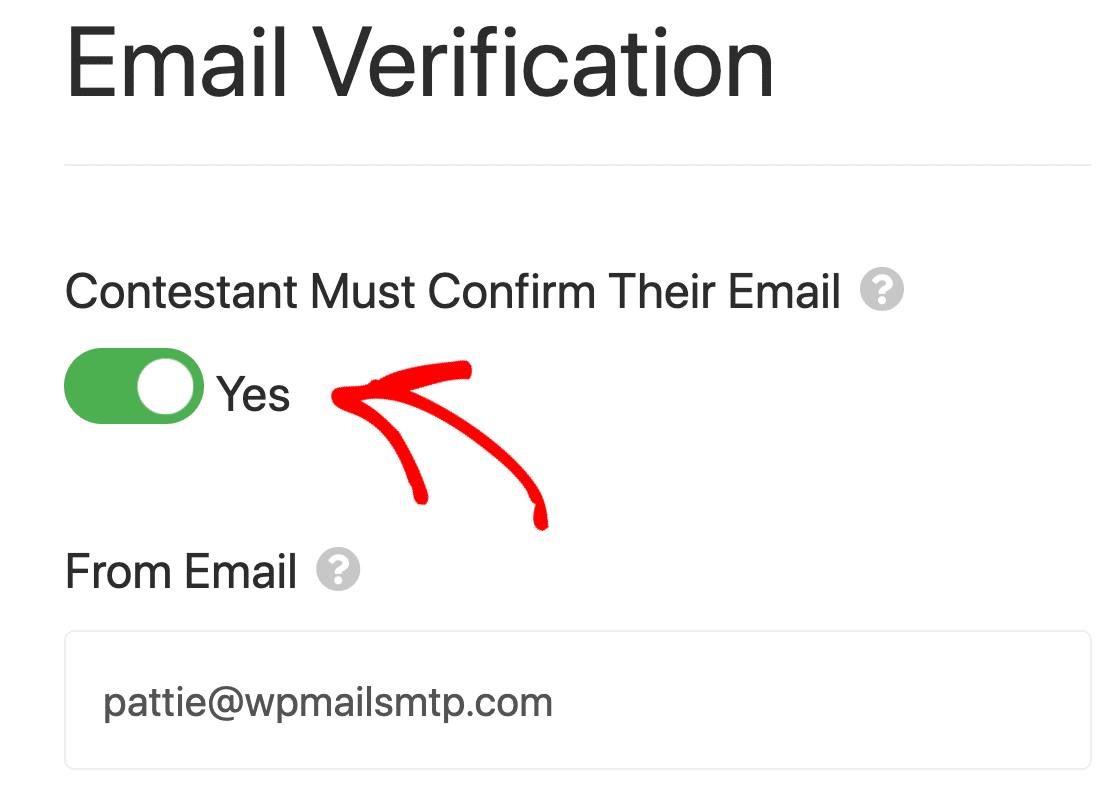 Now we've activated email confirmations, every entrant should receive a confirmation email. To make sure those emails are delivered reliably, let's install WP Mail SMTP.
Step 2: Install the WP Mail SMTP Plugin
WP Mail SMTP is the best SMTP plugin for WordPress. It lets you easily send all of your WordPress emails through an external email provider so they have the right verification.
That helps to fix issues with RafflePress emails going missing, or being filed as spam.
To start, download the plugin from your WP Mail SMTP account. You can get the latest version of the zip file from the Downloads tab.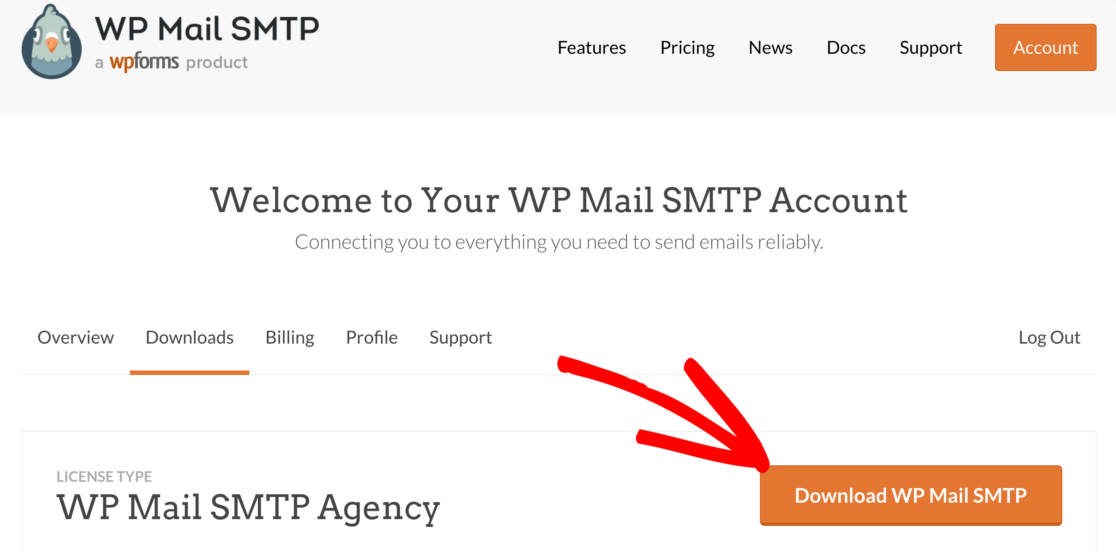 Save the zip file to your computer, then upload it to the Plugins page in the WordPress dashboard.
If you need help with this part, this guide to installing a WordPress plugin explains the process in more detail.

When you activate the plugin, the Setup Wizard will open in your browser. Now let's choose which mailer service we're going to use in the plugin.
Step 3: Choose Your New Email Provider
In this step, we'll run through the setup wizard in WP Mail SMTP.
Click the Let's Get Started button to begin.

WP Mail SMTP lets you choose from free or paid providers to handle your WordPress emails.
When choosing a provider, keep in mind the traffic your RafflePress giveaway is likely to get. For example, Gmail is a great option for small sites, but it doesn't always work so well if your site is sending tons of emails each day.
SendLayer lets you start sending emails for free. Brevo (formerly Sendinblue) has a plan that lets you send 9,000 monthly emails for free, and SMTP.com lets you send 50,000 emails a month on its most affordable plan.
If your WordPress site is sending out tons of emails, any of these 3 mailer services will work well.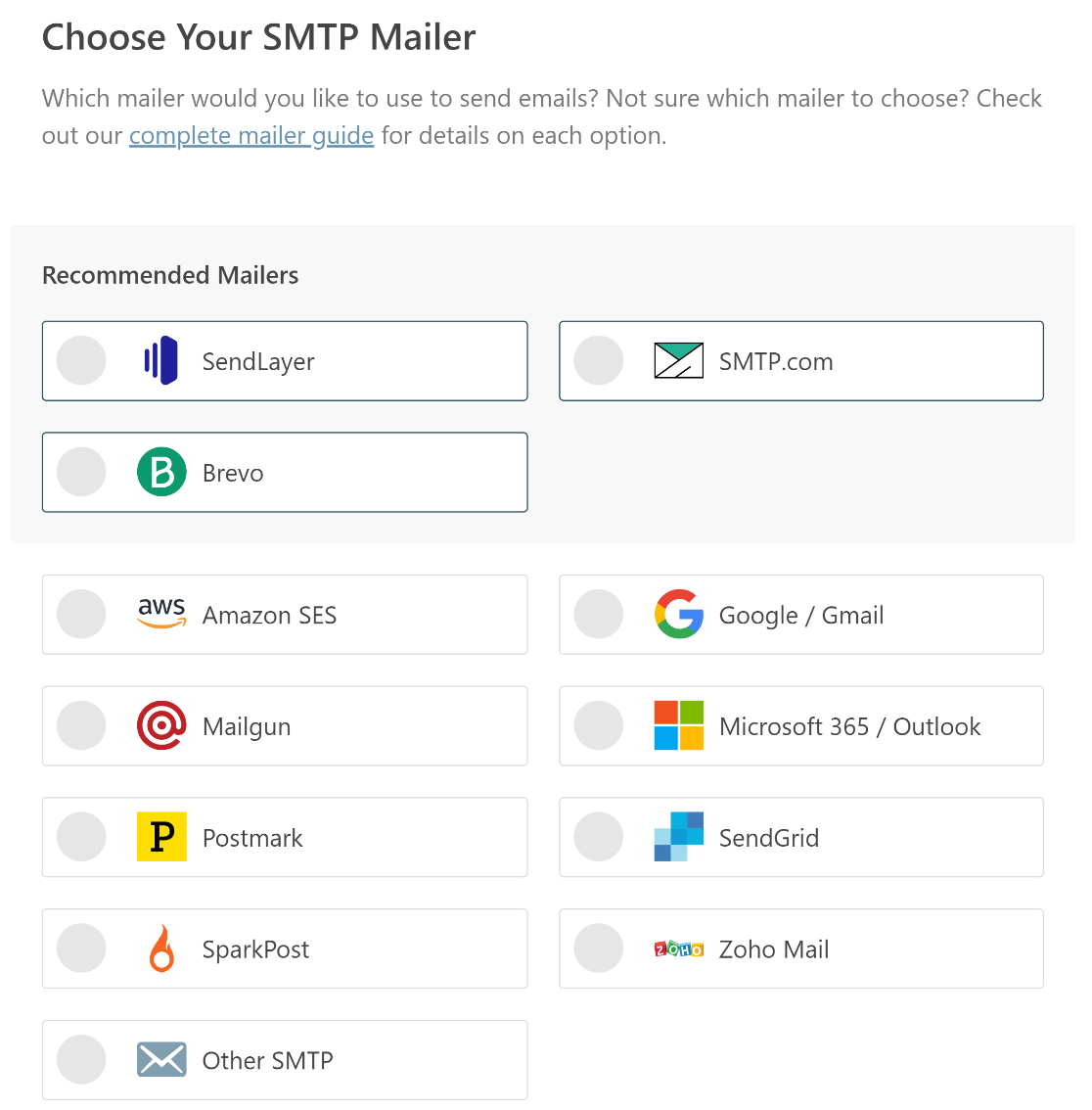 Check out this complete guide to email providers for more details on each provider.
When you've selected your email provider, you'll need to set up the connection on their side. We've got a document for each one to show you exactly what you need to do:
Want to set up multiple mailers? You can do so in the Additional Connections settings once you've finished the Setup Wizard. Then you can select a Backup Connection and configure Smart Routing.
Run through the document to get everything connected. When you're ready, switch back to this guide.
Step 4: Log Your RafflePress Emails (Optional)
At the end of the wizard, the deliverability and error tracking features will be automatically enabled for you.
In our Pro version, you'll want to enable the Detailed Email Logs option to keep a record of every email that is being sent from your entire website, including RafflePress.
Turning on email logging automatically enables Complete Email Reports. You'll also be able to see each email's delivery status in our handy dashboard widget.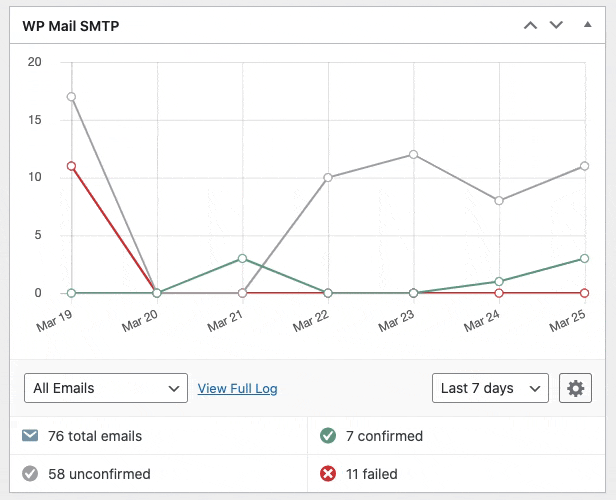 If you opt to receive the Weekly Email Summary, your most recent email delivery stats will be sent right to your inbox each week.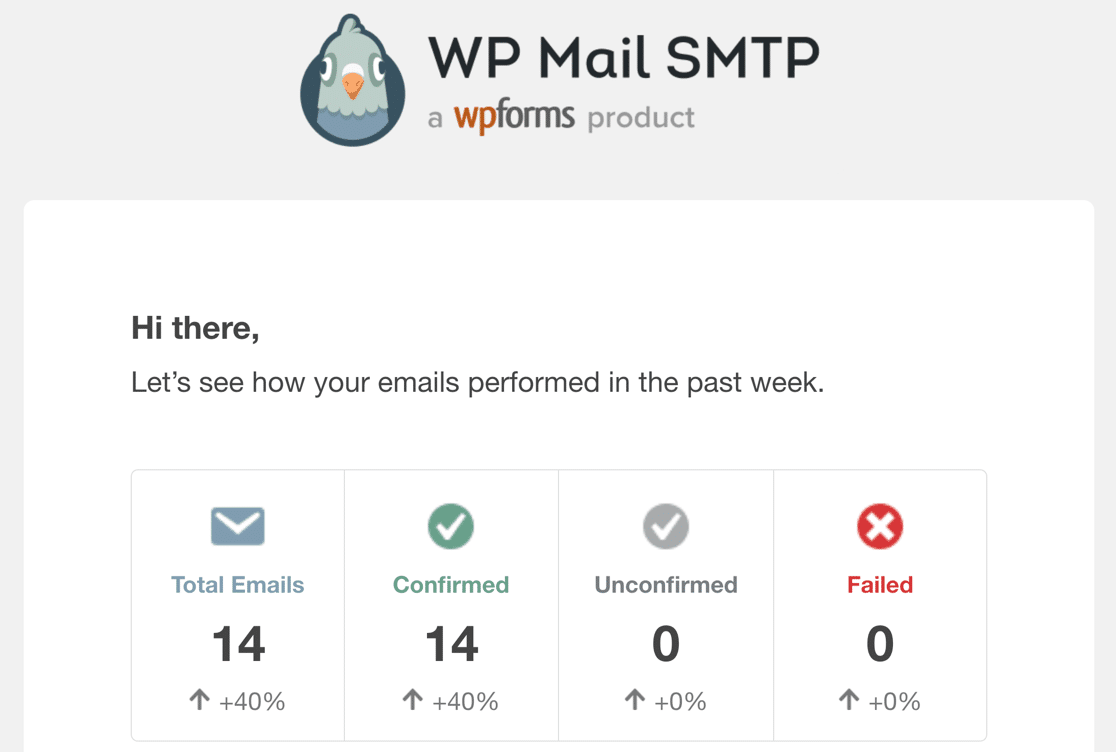 And the Instant Email Alerts are handy for troubleshooting. You'll receive a notification if your site fails to send an email so that you can fix the problem right away.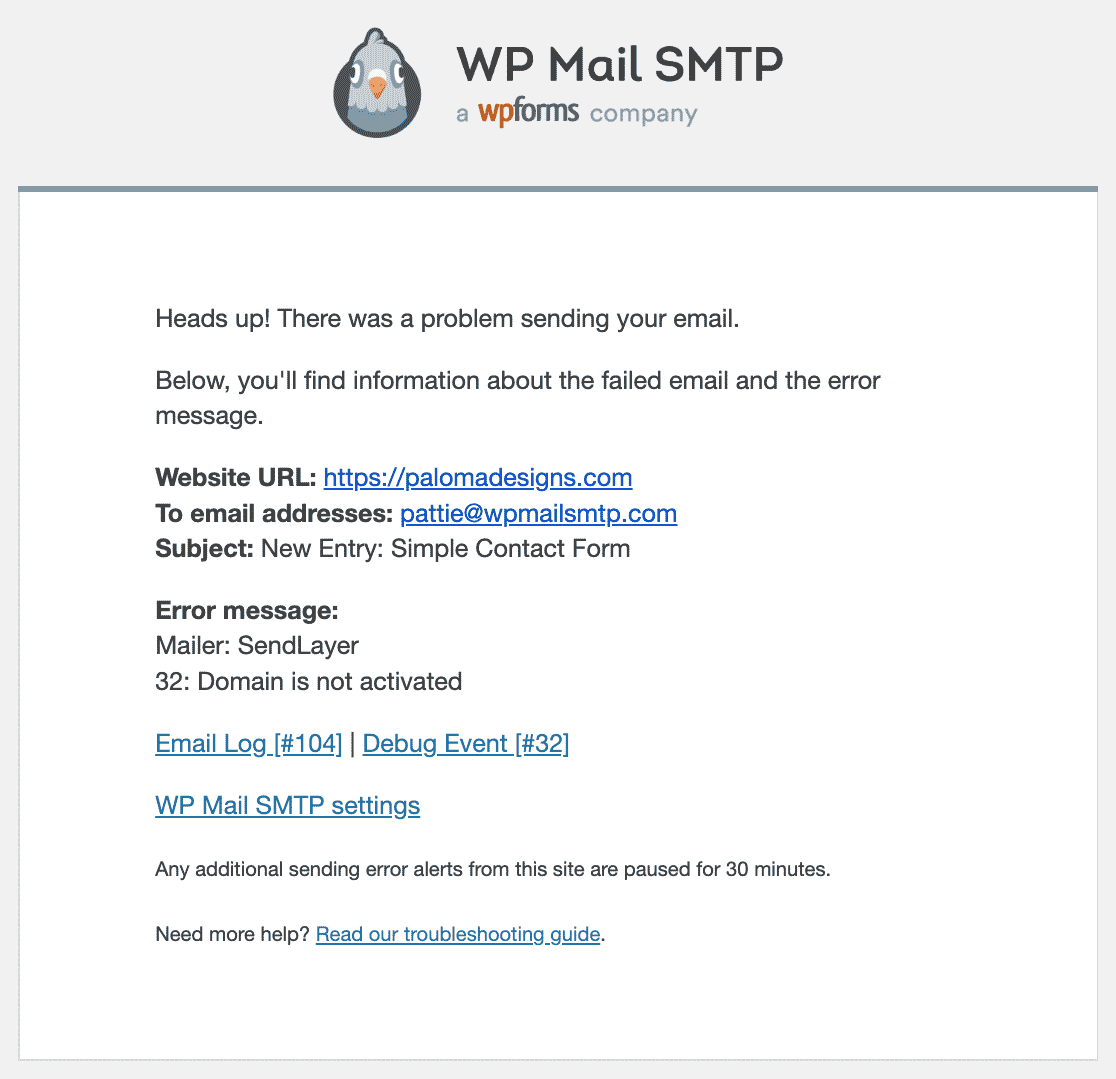 On the next screen, there are advanced email logging features you may also want to enable.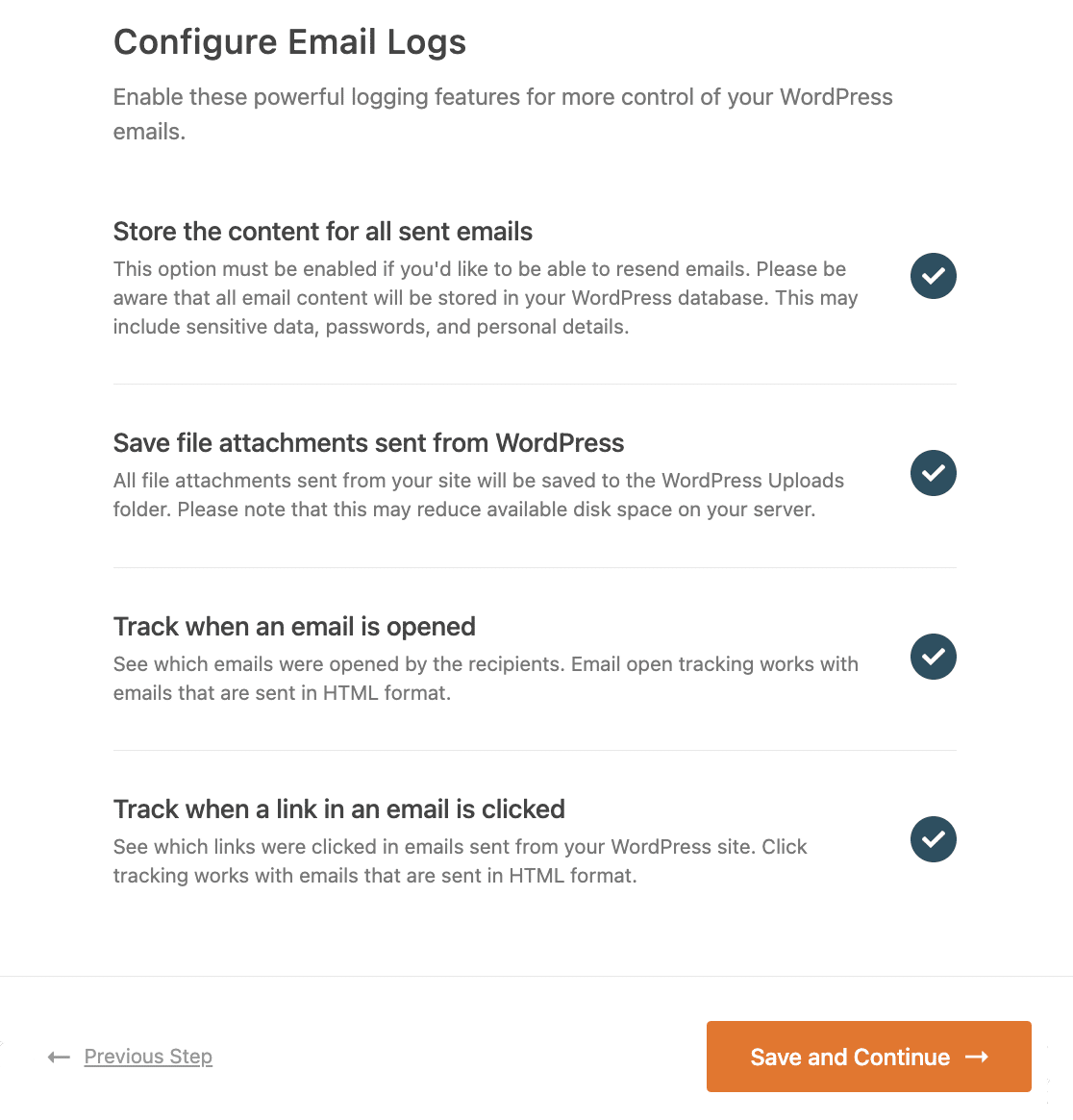 These features let you save email content and attachments and track email opens and link clicks.
Check out our guide to WordPress email logging to see how this feature works.
One last thing! Let's grab your license key from your WP Mail SMTP account and paste it in to activate plugin updates.

And that's it! We're done fixing RafflePress not sending email. You can go ahead and send a test email from WP Mail SMTP to make sure everything's working.
Fix Your RafflePress Emails Now
Next, Get More Leads From WordPress
Are you getting enough leads from your website? Now you're building your email lists and social following with RafflePress, it's time to try out some new techniques.
Check out this list of the best lead generation plugins for WordPress. We also wanted to share this awesome guide on how to get more leads from your website.
Ready to fix your emails? Get started today with the best WordPress SMTP plugin. If you don't have the time to fix your emails, you can get full White Glove Setup assistance as an extra purchase, and there's a 14-day money-back guarantee for all paid plans.
If this article helped you out, please follow our sister site WPForms on Facebook and Twitter.