Do you need to fix Smash Balloon not sending email? It's important that you receive emails quickly if your social media feeds stop working.
In this guide, we'll show you how to fix Smash Balloon email issues so you never miss an important alert. Step 2 will also fix any issues you're having with your contact form notifications.
Fix Your Smash Balloon Emails Now
What Is Smash Balloon?
Smash Balloon creates the best social media plugins for WordPress. It lets you easily display customized feeds from:
Smash Balloon also has a Social Wall plugin that lets you combine all 4 feeds into one. This is an awesome way to show all of your social media content in a customizable layout, like this masonry wall from WPBeginner.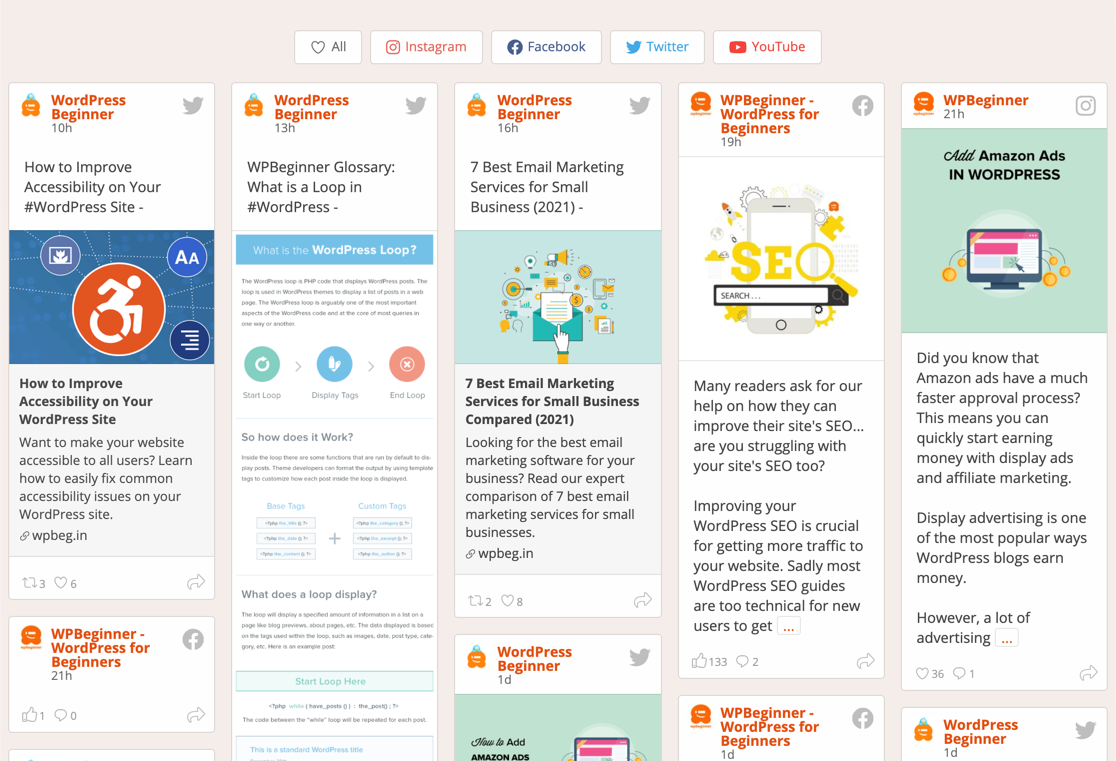 Now we know more about the powerful features in Smash Balloon, let's take a closer look at the email settings so you always receive the right email alerts.
How to Fix Smash Balloon Not Sending Email
Step 1: Check Your Smash Balloon Email Alert Settings
To start, we're going to check the email settings in the Smash Balloon plugin you're using.
If you're using either Instagram Feed or Facebook Feed, you'll want to hover over the plugin name and click Customize to jump directly to the settings.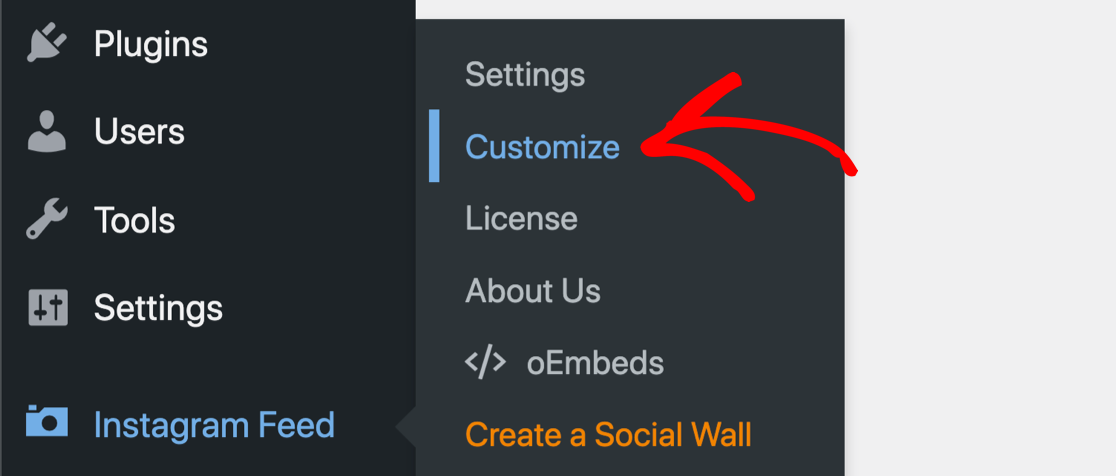 If you have the Social Wall plugin, there's an extra step.
First, hover over the Social Feeds option and click either Instagram Feed or Facebook Feed from there.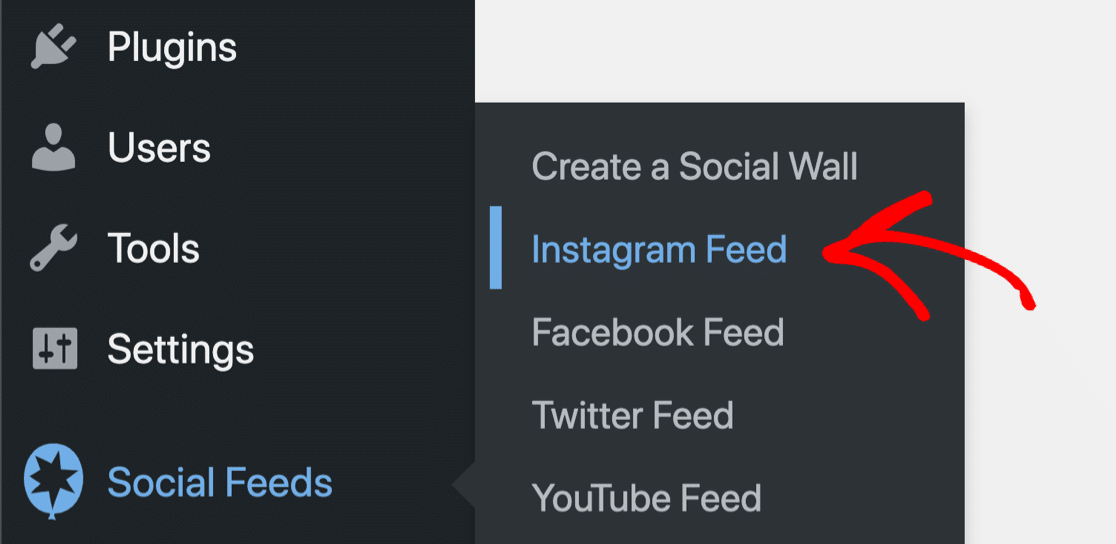 After that, you'll want to click the Customize tab.

Great! Now you'll see the settings page for the plugin you're using.
If you're editing Facebook Feed settings, click the Misc tab here. If you're editing Instagram Feed settings, you'll want to click Advanced.

Now scroll down to Feed Issue Email Report.
There are 2 things to check here:
Make sure the email report is turned on. This is enabled by default when you install the plugin.
Type in the correct email recipient for the report. By default, this email address will default to the site administrator's email in WordPress. You can type in a different address if you want to.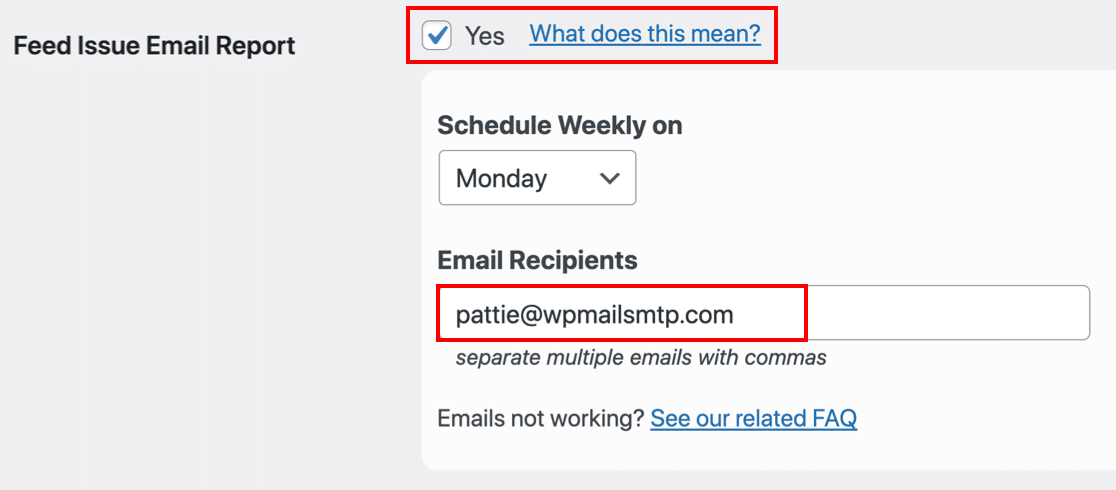 If you're using more than 1 Smash Balloon plugin, repeat these steps for each of them.
Next, we'll install WP Mail SMTP to make sure we've fixed Smash Balloon not sending email.
Step 2: Install the WP Mail SMTP Plugin
In this step, we're going to install WP Mail SMTP.
WP Mail SMTP is the best SMTP plugin for WordPress. It lets you easily send WordPress emails through a 3rd party email provider.
This is much better than relying on your web hosting server to send emails from your site. By using a separate email service, your emails will have the authentication they need to avoid being filed as spam.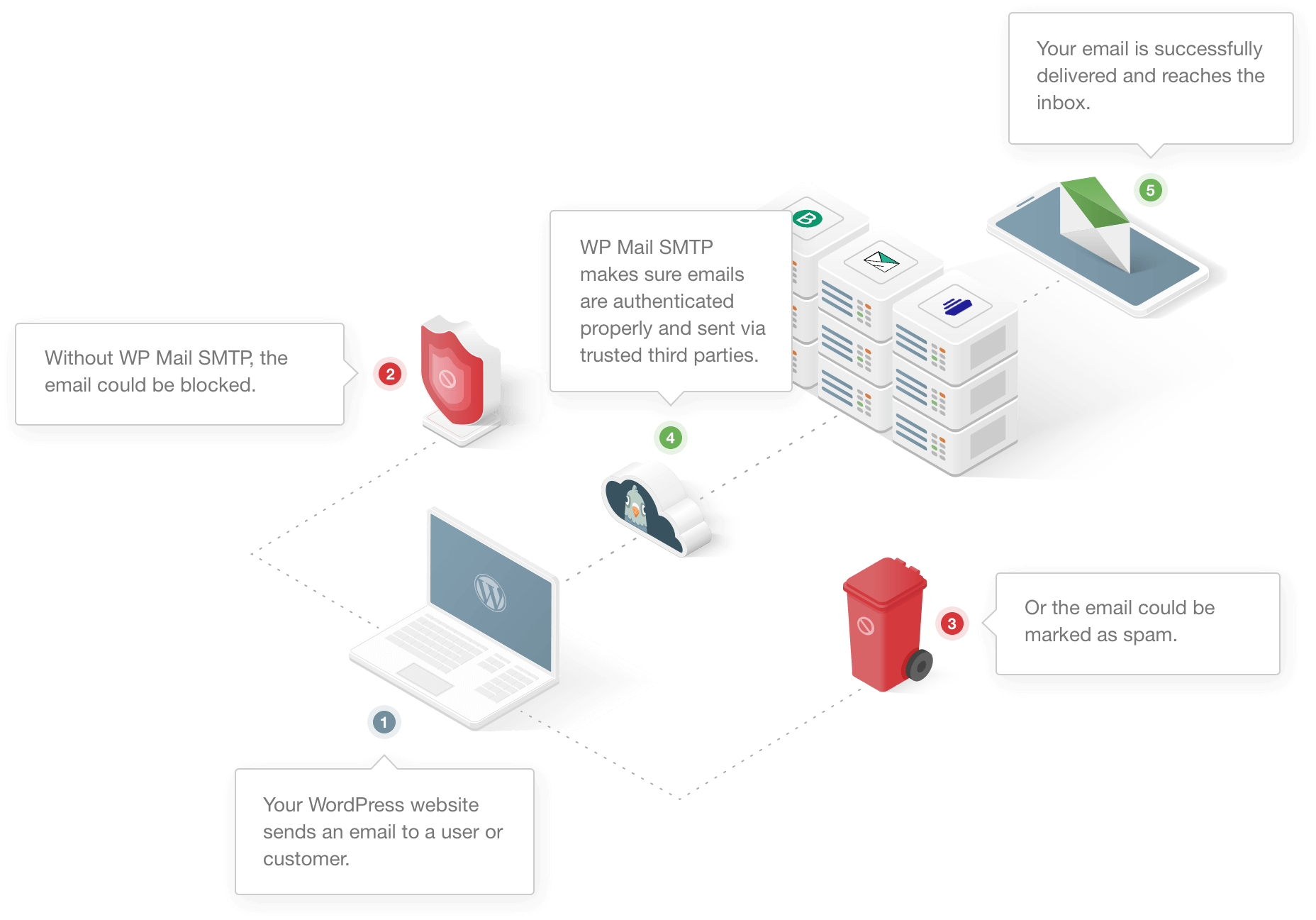 Let's download the zip file from your WP Mail SMTP account to start. You'll find it in the Downloads tab in your account.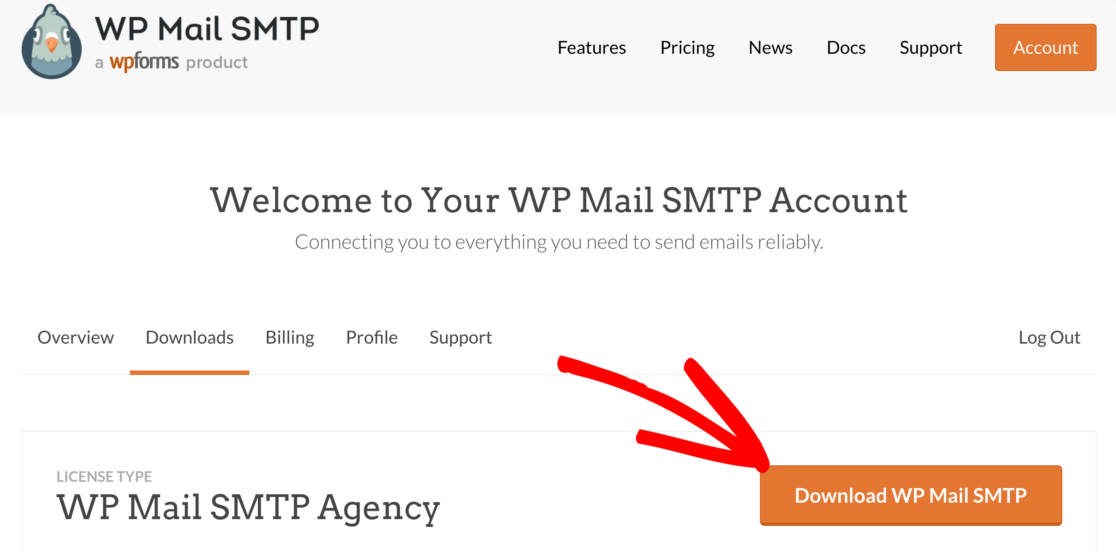 Next, open up the WordPress dashboard and upload the plugin to your WordPress site. If you're not sure what to do here, read our guide to installing a WordPress plugin.

Don't forget to Activate the plugin. As soon as you activate it, the Setup Wizard will open.
You can also start the wizard at any time by clicking the Launch Setup Wizard button in your WP Mail SMTP settings.
Step 3: Set Up Your Email Service
Now let's run the Setup Wizard to create the connection from your WordPress site to an email provider. Remember: if you already have a provider set up, running the wizard a second time might erase your settings, so it's best to do this just once.
First, click the Let's Get Started button.

And now select the email service you want to use.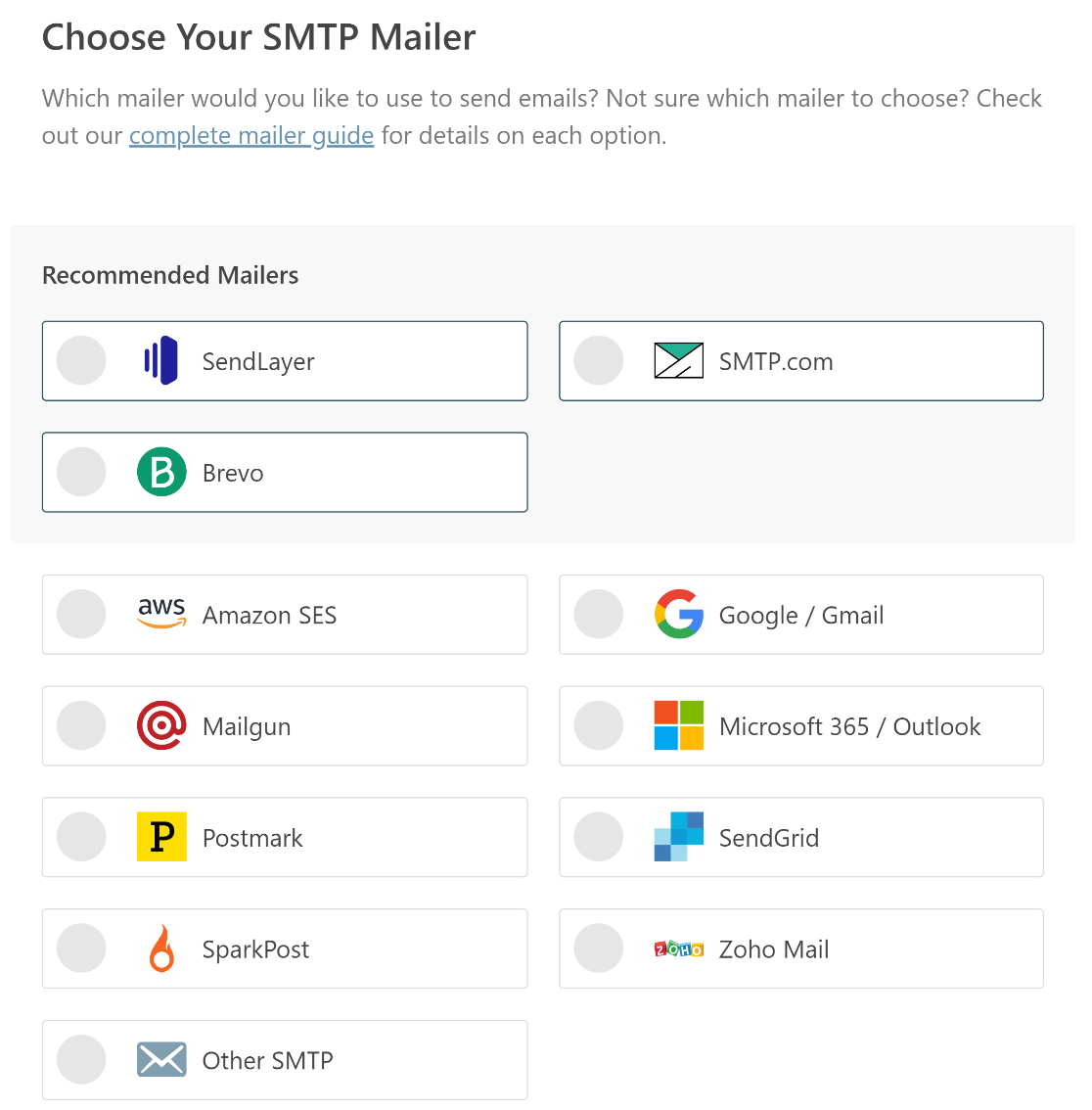 We recommend SendLayer, SMTP.com, or Brevo (formerly Sendinblue) because they're reliable, and they'll work well with most websites.
If you want, you can send emails through a Gmail account, which is great for small sites that won't generate tons of alerts or contact form notifications.
When you've chosen your mailer, open up our documentation to complete the setup steps on the provider's side:
Want to set up multiple mailers? You can do so in the Additional Connections settings once you've finished the Setup Wizard. Then you can select a Backup Connection and configure Smart Routing.
Come back to this guide when you're ready to complete the wizard.
Step 4: Turn on Email Logging (Optional)
At the end of the wizard, WP Mail SMTP will ask you which features to enable. By default, 2 will already be turned on:
Improved Email Deliverability
Email Error Tracking
To fix Smash Balloon not sending email, you'll want to have both enabled.
If you have our Pro version, you can also turn on the Detailed Email Logs. This will track the status of your sent emails. The exact statuses you see will vary depending on the mailer service you're using.
All this information is available in our handy dashboard widget.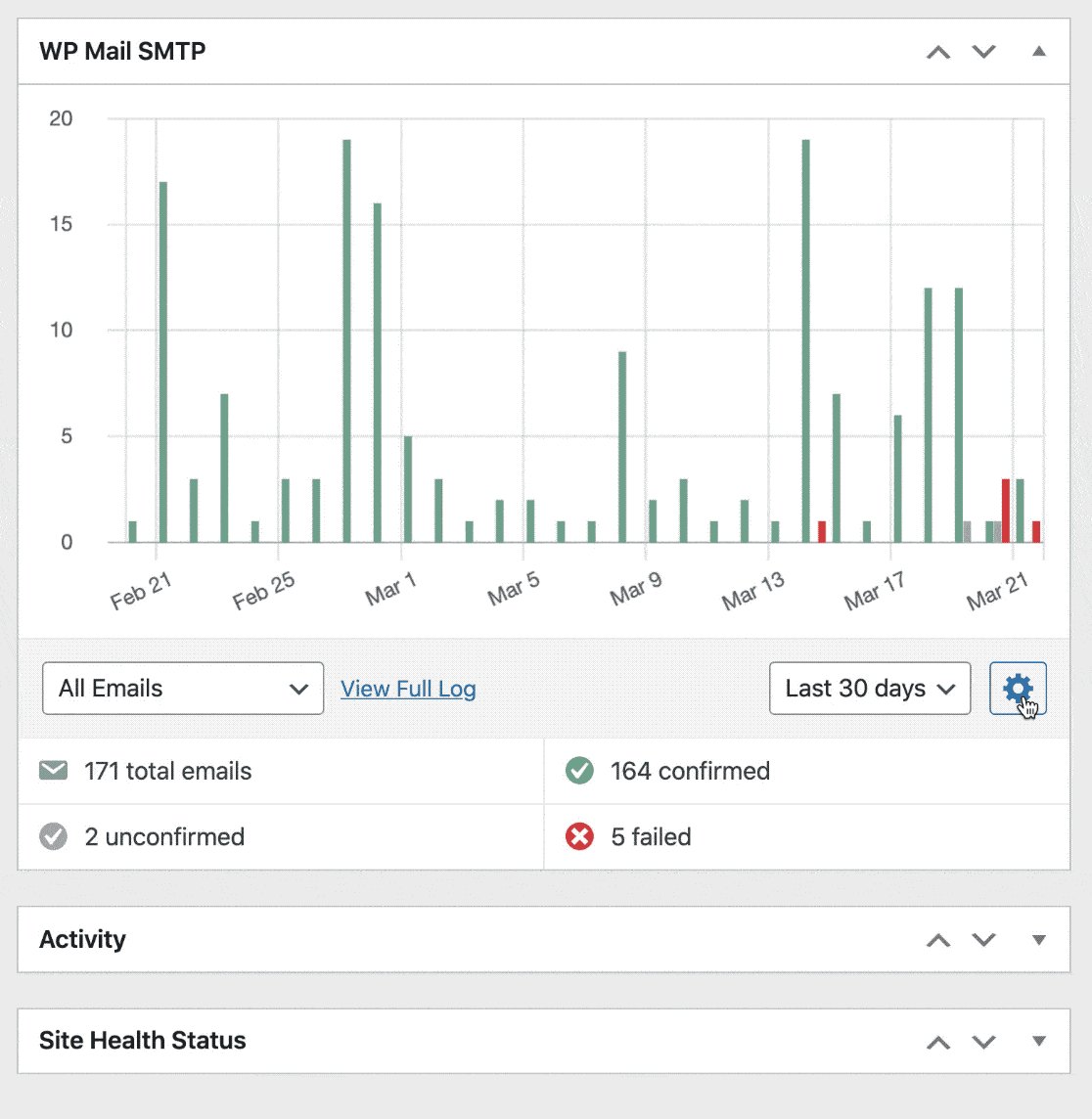 You can also view Complete Email Reports and opt in to the Weekly Email Summary, which shows the email delivery stats for your site from the past week.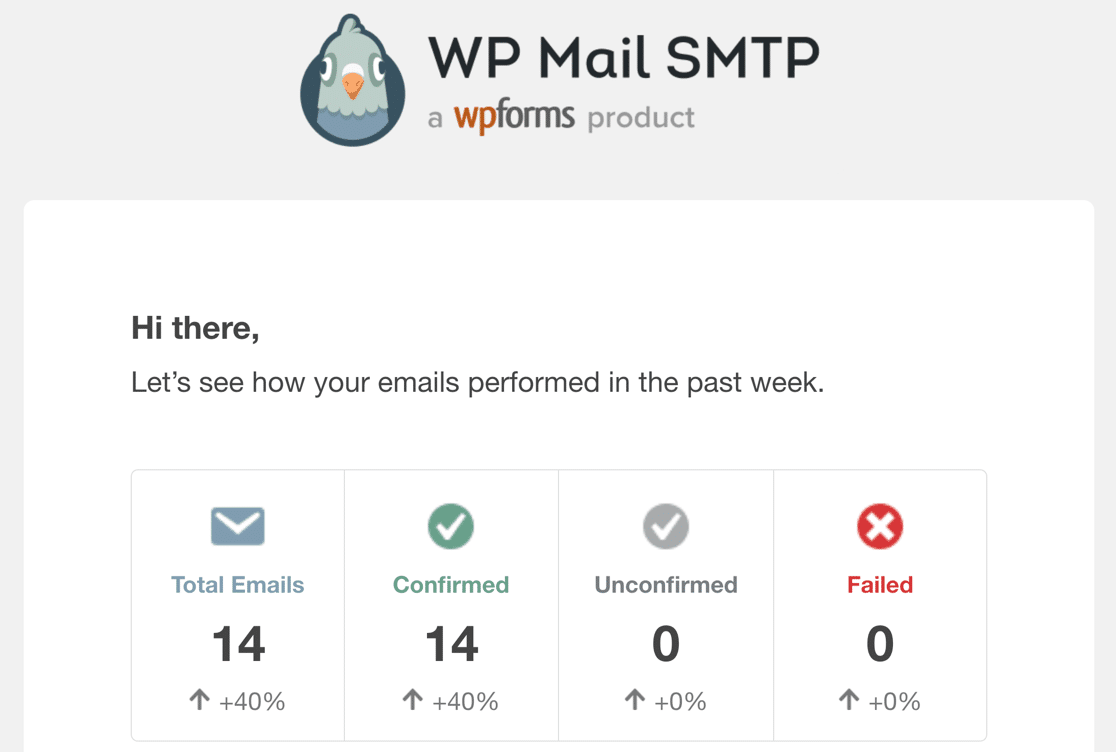 The Instant Email Alerts feature will send you a notification if your site fails to send an email. That way you can quickly fix the problem so your users don't miss important information.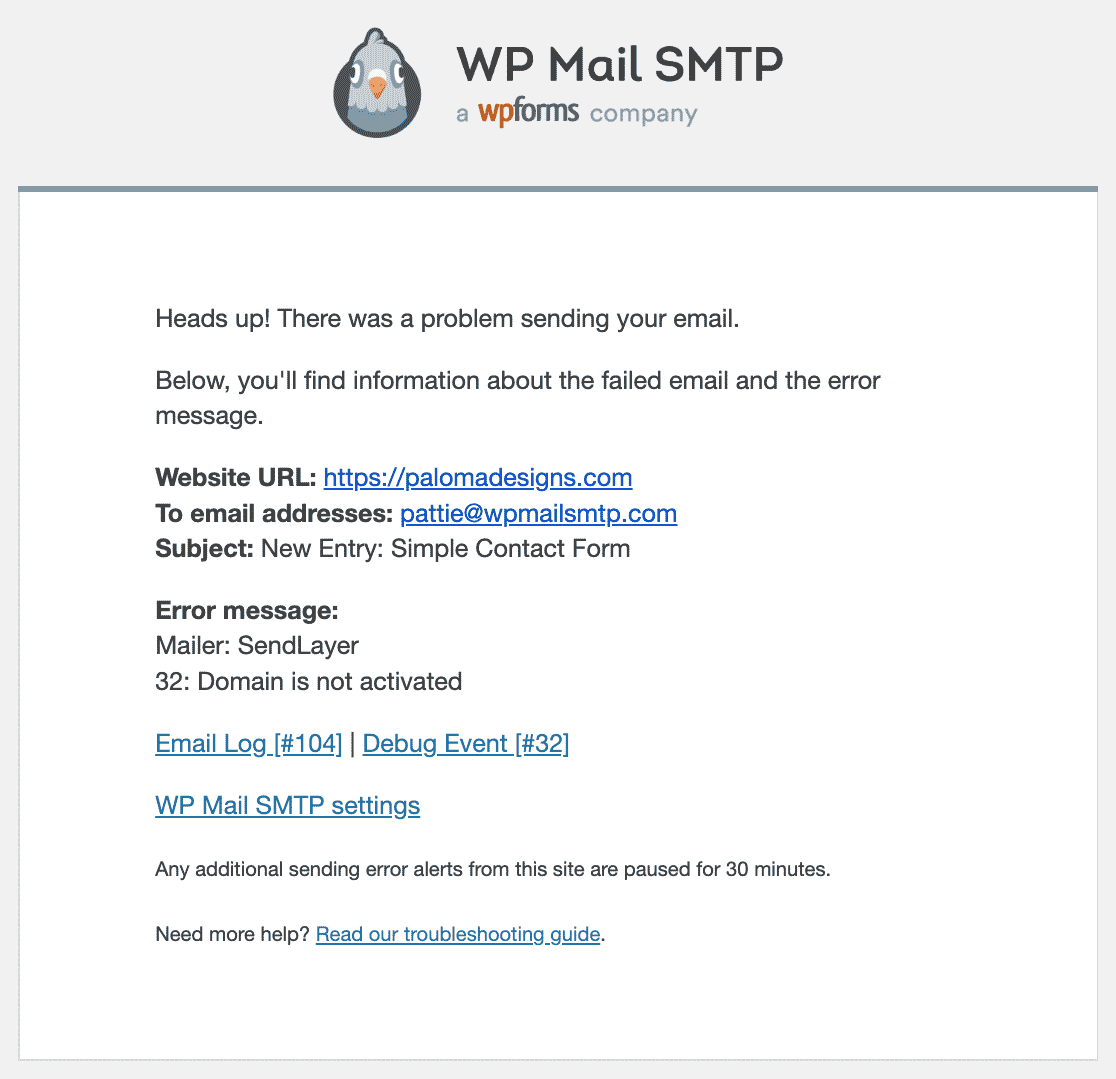 Then, on the next screen, there will be a few more email logging options for you.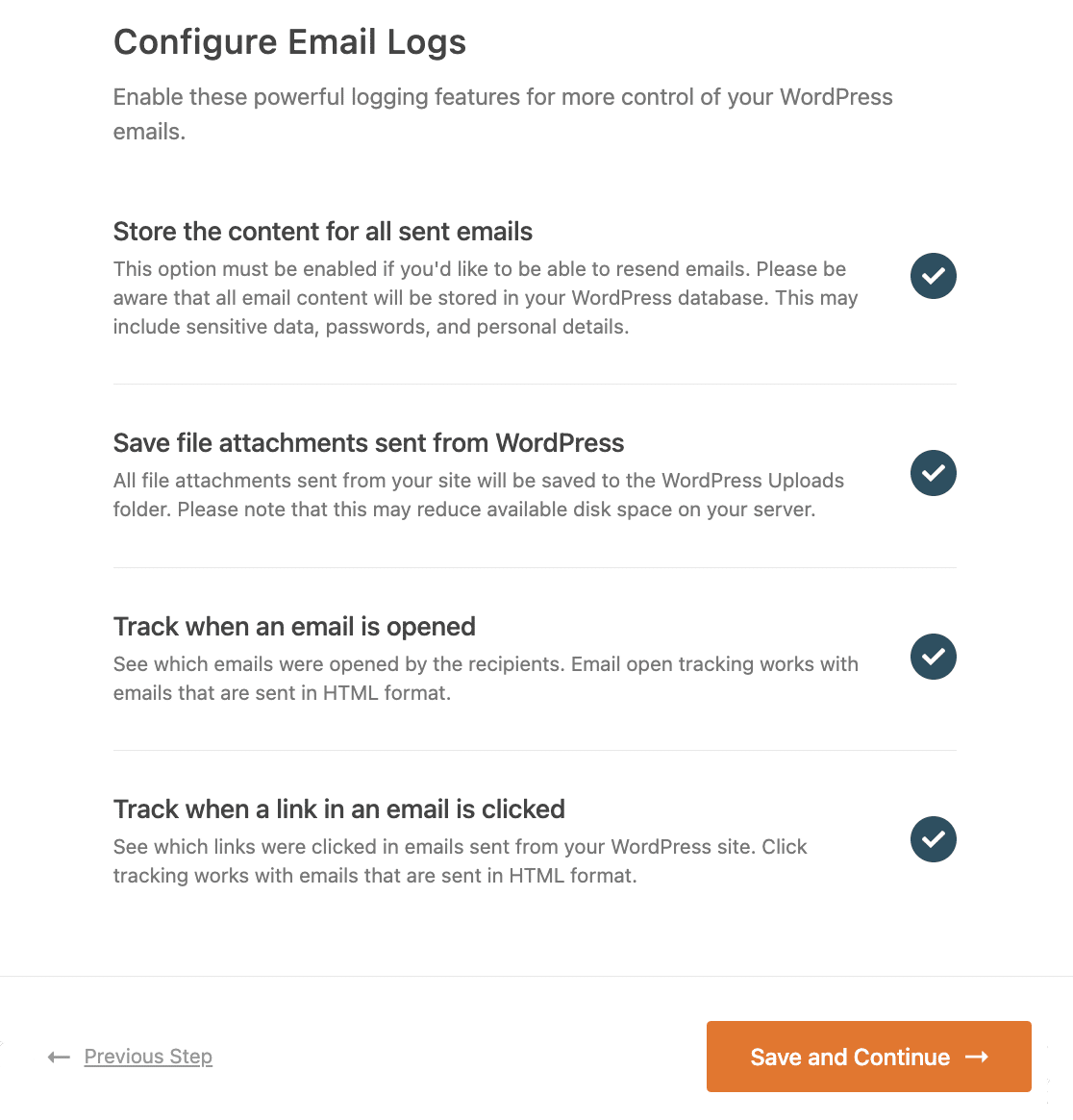 You can save email content and attachments and enable tracking for email opens and link clicks.
Check out our guide to WordPress email logging to see how this works.
All set? Save your settings and you're done!
If you want, you can go ahead and send a test email from WP Mail SMTP to check your new provider is working.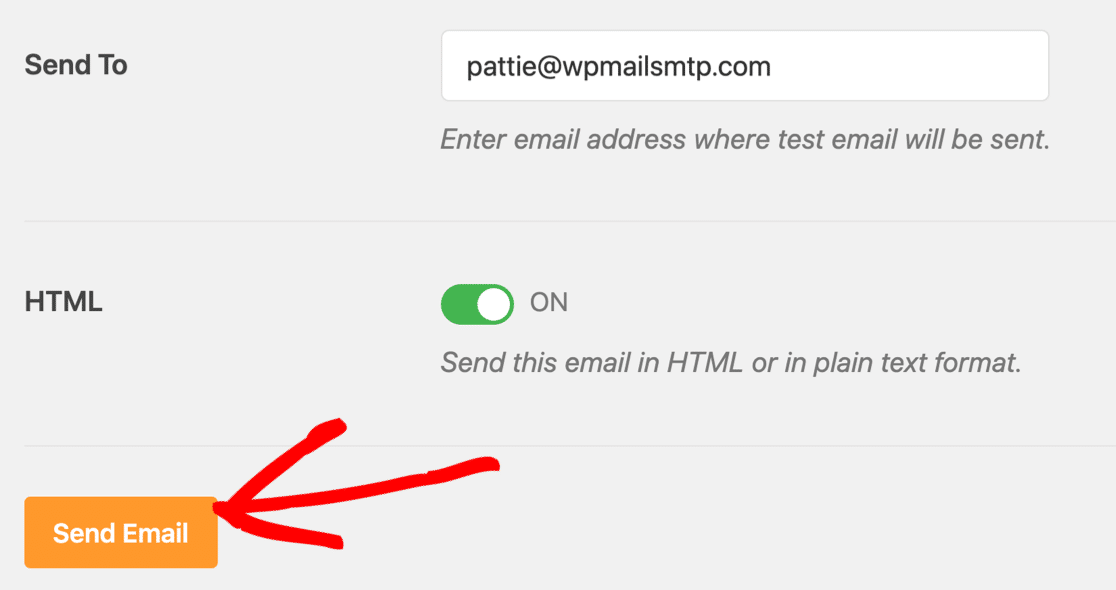 Fix Your Smash Balloon Emails Now
Next, Check Your Domain's SPF Records
Some email providers will ask you to create an SPF record to improve email deliverability. If you accidentally create more than 1 SPF record for your domain, it can cause all of the SPF records to be ignored.

To fix this problem, learn how to merge multiple SPF records the easy way!
Ready to fix your emails? Get started today with the best WordPress SMTP plugin. If you don't have the time to fix your emails, you can get full White Glove Setup assistance as an extra purchase, and there's a 14-day money-back guarantee for all paid plans.
If this article helped you out, please follow us on Facebook and Twitter for more WordPress tips and tutorials.